Plan Z is a full-service agency busy designing beautiful digital products, brands and experiences. Creative superheroes providing creative solutions to businesses, startups or enterprises. We are a group of clever people in Karachi, Dubai, Kiel & San Francisco using brains and fancy machines to create brands, products and experiences that help our clients solve problems and seize opportunities.
https://planzcreatives.com/about/
Pakistan
Suite#103, CED Building, IBA Karachi، Gulshan-e-Iqbal,
,
Karachi
,
Sindh
74600
+923463888235
Focus Areas
Service Focus
25%
20%
15%
10%
10%
10%
10%
Digital Marketing
Web Designing (UI/UX)
Advertising
Web Development
App Designing (UI/UX)
Plan Z Executive Interview
Syed Zohaib Ahmed
Creative Director
Visit Profile
Please introduce your company and give a brief about your role within the organization.
Plan Z is a marketing agency with a group of clever people in Karachi, Dubai, Kiel & San Francisco. Through the use of machines and our personal input, we create brands, products, and experiences that help our clients solve problems and seize opportunities. I'm the creative director at Plan Z and along with my team we create, plan and deliver a strategic vision for clients. I'm responsible for advertising, supervising the entire creative process, and guiding the design team.
What is the perspective behind starting this company?
The idea to start this agency came organically. I have been given the award of "Creative Genius" multiple times throughout my life, this sparked an inherent interest in making a difference in the world creatively. I was interested and passionate about starting my own company since my undergrad. I realized there was a gap in the market for creative designs and high-quality concepts. At that point, I saw an opportunity to fill up this gap by launching new designs in the market. It gave me confidence as I already had people around me who were aware of my creative skill.
What are your company's business model–in house team or third party vendors/ outsourcing?
We operate with both business models. Along with the in-house team, we do outsource work sometimes to ensure the customer is getting what they want at the right time. Our team and their capabilities cover all our client's expectations. In order to maintain the service quality, we focused on recruiting the best available. For that, I am personally involved in the recruitment process. Our top priority is to hire employees who build the company's spirit and interact with customers in a way that results in 100% satisfaction.
How does your company differentiate itself from the competition?
We ensure that our company is providing valuable services to our customers. We continuously work on improving our services to make them better for our clients. We aim to deliver high-quality service by continuously innovating and improving customer's experience with our total offer to customers so that our services are valued the most.
What industries do you generally cater to? Are your customers repetitive? If yes, what ratio of clients has been repetitive to you?
We cater to everyone looking for marketing guidance and we are not restricted to a single industry. Our key factor for gaining long time loyal customers is that we provide the best services to our clients as a solution to their marketing problems. Hence, the maintained goodwill is the reason for a high customer retention rate. Having high customer retention and referral rate confirms high customer satisfaction.
Please share some of the services that you offer for which clients approach you the most for?
We provide a number of services to our clients including brand identity through which we help our client increase their brand reach and awareness to the masses, with brand consultation we help our clients bridge the gaps in their ideas, through social media marketing we bring the client's brand to life by putting it out to the digital world. We provide digital advertising services to create trendy promotional campaigns with an ROI-based approach, and we also offer cutting-edge animation designs in the form of 2D and 3D. In addition to this, for web development, we design user-friendly applications as per the client's requirements.
What is your customer satisfaction rate according to you? What steps do you take to cater to your customer's needs and requirements?
The testaments of our client satisfaction are affirmed by their ratings. Plan Z is rated 5 stars on Google and was ranked as a top B2B company in other rating platform which shows that our customer satisfaction rate is 100%. This is also proved by our clients as Plan Z has significant customer retention and referral rate and to maintain this we continuously strive to improve our strategies as per our customer requirements.
What kind of support system do you offer to your clients for catering to their queries and issues?
We find it essential to provide excellent customer service to our clients by prioritizing them.

We ensure that we are 24/7 available to answer any customer query and are in touch with all our clients. In order to win their hearts, we aim to offer them the best service specially designed for them. Apart from this, for constant improvement, we frequently circulate Google forms to our clients as well as employees to know what changes should be made.
What kind of payment structure do you follow to bill your clients? Is it Pay per Feature, Fixed Cost, Pay per Milestone (could be in phases, months, versions etc.)
We strive to be flexible when deciding the payment structure for billing our clients. We may take direct control of a product with a fixed price or agree with the pay per feature where there is good product management experience on the part of the consumer. It all depends on the clients and the projects we are offered.
Do you take in projects which meet your basic budget requirement? If yes, what is the minimum requirement? If no, on what minimum budget you have worked for?
PlanZ Creatives is known for flexibility, hence we are flexible in terms of budget requirements. We have taken all sorts of projects depending on the requirements of the projects and the clients. Nowadays we notice several start-ups entering the market having low budgets; hence, we don't have any minimum budget. There are several other factors that are considered before taking a project.
What is the price range (min and max) of the projects that you catered to in 2020?
For me, price is not the main factor rather we focus more on customer satisfaction. Just to answer your question for normal projects minimum price we charged in 2020 is 800 USD and the maximum that we charged was for a project which was 17K USD.
Where do you see your company in the next 10 years?
Our vision is "Ascending above the Billion Mark" which is to enable one billion people to do what they love and grow their business with us. In the next 10 years, I want my company to realize this vision. In simple words, our work gets the right people talking. We plan to create, build development, enable technology, scale cloud, assess consultancy, and evolve artificial intelligence. Through this, we ensure memorable, creative, and lasting engagement with our stakeholders.
Plan Z Clients & Portfolios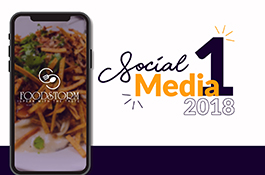 Plan Z Reviews
All Services
Digital Marketing
Web Designing (UI/UX)
Advertising
App Designing (UI/UX)
Relevance
Most Recent
Rating: high to low
Rating: low to high
Write a Review
Super services by superheroes
Review Summary
I had an amazing experience with Plan Z. They translated my ideas into a product exactly the way I wanted it to be. I highly recommend their services as they are super organized and have incredible attention to detail.
App developed by Plan Z
Review Summary
Plan Z helped us from the first stage of conceptualization and mind mapping to UX designing and wire frames to publishing on store, the team was super helpful and explained us all the processes involved. The app was built using the latest technologies and in the quickest time possible as we had to launch to market in a short span of time.
Company Response
Plan Z
It is always a pleasure working with clients who challenge us to bring out our A-game!
Posted on Jun 08, 2020
One stop solution, services worth appreciating.
Review Summary
Stellar performance by PlanZ team, effectively utilizing the data and digital footprints to increase brand presence online. They are proactive, responsive and worth trusting onto, they know how to transfigure specifics into a compelling story, it is definitely an organization that has stepped up to the plate.

Company Response
Plan Z
It's always a pleasure working with you, Rohan.
Posted on Jun 09, 2020
Nabeel Ahmed
, Cost Control/Purchase Manager at at WHISSLE
Posted on Jun 09, 2020
Great website built
Review Summary
Plan Z did a great job on the revamp of our website, we loved working with them and the team was always full of ideas to make the website better. Highly Recommended!
What is it about the company that you appreciate the most?
Very quick response and accomodating all requests
Excellent job with our e-commerce website!
Review Summary
We hired PlanZ to revamp our e-commerce fashion website for speed and better SEO performance. They updated and changed the theme so now we have a lot more customisation options like Facebook login, direct sync with Amazon inventory etc. Also, the speed of the website has increased 10 times!! That was unbelieveable and I am sure this will shortly have a great impact on our google rankings as well!
What is it about the company that you appreciate the most?
Communication, professionalism and DO attitude
What was it about the company that you didn't like which they should do better?
Timeline
Company Response
Plan Z
It was nice to work with an educated client such as yourself, allows us to operate with more freedom and less hassles.
Posted on Jun 09, 2020
Great Delivery of work!
Review Summary
Plan Z did an amazing job when it came to digitalizing my Home decor venture. They have got an extremely creative touch in what they deliver. I am glad I chose them for my Social Media Marketing and Website creation.
Thankyou PlanZ and team for delivering great quality work. Will contact you peeps soon! :)
Company Response
Plan Z
Thankyou Yusra, we'd love to work with you again! Feel free to drop by anytime to our office or message us to say Hi.
Posted on Jun 09, 2020