Postindustria LTD
Accelerating innovations with AI, ML & CV
Visit website
Why Postindustria?
A team of elite engineers and product designers who have been working together for over a decade. We have the technical capabilities you need to transform your business. 3 exits, 6 internal products, 0 ego, just execution.
How does it work?
We assign a task force of senior developers. Each with deep tech stacks and capabilities. Our team specializes in ML, AI, IoT, and mobile, using all major languages and frameworks – always staying on the cutting edge of trends and technologies.
We give you a technical product manager. They will interface with your developer teams daily to make sure the work is done efficiently and effectively. We have learned over the years that excellent communication and diligence separate the amazing products from the failures, so we prioritize excellence.
We manage QA and testing. To keep code and products safe and functional. Our internal quality agents watch each release like a hawk, running unit testing, product tests, and bug tests to maintain top quality and minimize issues.
In 13 years together we have gained knowledge and wisdom in countless business channels – solving for challenges many companies don't even know exist. We combine top-down and bottom-up approaches when defining projects. Our clients value the extra steps we take to fully understand both the technical challenges and business goals at hand.
We're literally pioneers in the App Store
Built a financial app release for iPad before Apple had even created their Stocks app.

Created the first (and #1 ranking) classifieds app of 2010

Successfully migrated many legacy apps without halting the product

Conducted ad revenue optimization yielding results 3x the industry average

Conducted millions of SDK deployments
If iOS development is an art, Android is a science
With Android, coding is not really the biggest challenge. Making sure it runs smoothly (flawlessly) on any Android device out there is where a lot of teams get stuck. Especially fixing a specific crash on a Chinese Android TV running on an outdated OS...
In order to execute to the maximum we've automated everything – using the cloud to run tests on a different devices and versions, achieving 99.98% crash-free rate.
We make the web look easy
We have seen nearly every facet of web technology, pushing its evolution ourselves many times:
We've implemented a solution that looks up to 50K profiles per minute in a 1.5 billion dataset.

We created language processing for 2500 tweets per second in 2010, when no one was taking AI seriously.

Countless more challenges & learnings – too many to list here
United States
Walgrove Ave
,
Los Angeles
,
California
90066-3031
Focus Areas
Service Focus
Artificial Intelligence
Mobile App Development
Web Development
Client Focus
Medium Business
Small Business
Large Business
Postindustria LTD Executive Interview
Visit Profile
Please introduce your company and give a brief about your role within the organization.
Postindustria is a service company with a strong engineering culture that focuses on product development. We work on our own ideas as well as help other companies start and excel in their ventures. Top engineering combined with product thinking has always been the hallmark of our work. This approach and no compromises on quality granted us an endless stream of recommendations and long-term projects.
What is the story behind starting this company?
We have started in 2006 with a dream of being a product-only company and we were till 2009 when we had a few exits and realized that we've got top engineering talent in Ukraine and that we could potentially combine services with products. This proved to be a successful and powerful combination, that yielded a $10M exit in 2013, a few smaller $1-2M exists in 2015 and 2021, and a lot of interesting partnership opportunities down the road.
What are your company's business model–in house team or third party vendors/ outsourcing?
We believe that technical excellence and product mindset are essential for successful delivery. That's why we hire only in-house, train our people, run internship and educational programs for entry-level, mid-level, and senior developers.
How does your company differentiate itself from the competition?
Because of the product-centric DNA, we are way more efficient than competitors when it comes to delivery. We don't type faster, we don't use secret components or hacks, we just focus on the things that make the most sense and that, in turn, yields more benefits to the customer than the competition. It's not about the best rate or the fastest delivery. It's about the product that addresses the needs of the customers and runs smoothly so that you don't have hidden support costs, risks of compliance or security breaches, or unreasonable infrastructure costs over time.

High-quality engineering coupled with a result-oriented mindset and deep understanding of the domain is a recipe for success.
What industries do you generally cater to? Are your customers repetitive? If yes, what ratio of clients has been repetitive to you?
Postindustria has a reputation for reliable engineering, so most of our customers stay with us or return. On average, customers run 3-year projects with us, but we have companies with a decade-long history that went through several acquisitions and still work with us. Low churn among our people really helps in building these relationships.

Historically we've focused on:
Mobile AdTech - publisher and SSP consulting
Healthcare - EMR systems
Fintech - payment processing & gateways
Music - licensing and distribution solutions
AR - mobile e-commerce solutions
Please share some of the services that you offer for which clients approach you the most for?
The most typical request we have is "we have this awesome idea, can you help to bring it to life?" That means a product analysis, roadmap planning, team setup, and, usually, a long-term project.

With that said, we also have shorter consulting projects in AR, AI, or Adtech domains where established companies leverage our expertise which saves them weeks or months of development.

An example of such a project would be the Computer Vision algorithm for the gauge reading, or a mobile app monetization audit.
What is your customer satisfaction rate according to you? What steps do you take to cater to your customer's needs and requirements?
I'd say it's about 95%. The first step is the most important: don't take the project you are not sure you can deliver. After that, everything is easy: top team, knowledgeable technical management, close collaboration and communication, and awesome support.
What kind of support system do you offer to your clients for catering to their queries and issues?
For the ongoing projects, we have a "we'll fix it all" policy which means we help with every request or problem that the customer has, no matter if it falls within the scope of the initial project or not. We do our best to stay within the resources we allocate for the main project. For instance, if we need to spin up a website describing a SaaS product we have been building for 6 months, we'll happily do that.

For the projects that we release, we have SLA, a 90-days warranty that implies fixes of all critical and major bugs. Moreover, we have a lifetime warranty against any critical issue that isn't caused by 3rd party changes or updates. If anything is terribly wrong with the product you've paid for, we'll fix that no matter when you discover it. That never happens because of the quality we put into the product though.
What kind of payment structure do you follow to bill your clients? Is it Pay per Feature, Fixed Cost, Pay per Milestone (could be in phases, months, versions etc.)
Majority of our clients just pay us an hourly rate for the work done during the month. We practice flat rates for all team members. We charge for the actual time spent, so if we estimate feature for 1000h, but spend 800h, you're only billed for that. If we spend 1100h, that's your invoice. In practice, however, we rarely have more than a 10% deviation from the estimates.

This payment structure allows us to be flexible, work together with the client, not for them, be actively involved. No time is spent on change request estimation and incorporation into the SoW. We focus on product delivery and customers instead of the paperwork.
Do you take in projects which meet your basic budget requirement? If yes, what is the minimum requirement? If no, on what minimum budget you have worked for?
Our ideal customer has a 6-months project for a 5-person team (TPM, 3 devs, QA, part-time designer). In terms of budget, that usually means about 200-250K. With that said, we are open to clients with as little as a $30K budget, usually, those are simple mobile apps.
What is the price range (min and max) of the projects that you catered to in 2020?
Min: $35K for the mobile app. Max: 700K for social mobile app development.
Postindustria LTD Clients & Portfolios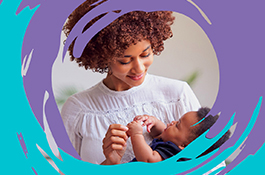 Postindustria LTD Reviews
Relevance
Most Recent
Rating: high to low
Rating: low to high
Write a Review
Satisfied with a long-time partner
Review Summary
Great work done
Highly recommended.
Review Summary
I have been working with them for over 18 months and the quality of the work and the professionalism has been excellent. They have very strong project management and software development for technical complicated projects.
Great teamwork
Review Summary
It was a great pleasure working with Postindustria. Their DevOps are professionals, always ask the right questions to progress and help with the company's strategy. Honest Homes and Postindustria were one company, they went the extra mile to deliver on time and on budget.
Shay Hamama
, Head of Product Management at at Amazon
Posted on Jul 20, 2020
Post Industria developed e-commerce system for us
Review Summary
When I was the Chief Product Officer at Lux Group / Luxury Escape, Post Industria developed and maintained e-commerce system for us and were part of the development of e-travel system for us.

We worked closely with the team in Post Industria, who was able to understand our needs and deliver accordingly and on time.

The commitment of the team was exceptional and so was the level of the deliverable.
What is it about the company that you appreciate the most?
Level of ownership and commitment
Sunny Walia
, Founder at Mahmee
Posted on Jun 30, 2020
Offshore devs who feel like onshore
Review Summary
I have been very happy working with the company. I used the same company at previous job and when I had the need for devs again, I reached out to them to work with them again. The structure works for us because it allows us to continue developing when we in USA are sleeping.