Prismetric
Delivering Quality Products and Premium Services
Visit website
Prismetric is an ISO 9001:2015 Certified Mobile App Development Company having a development center in India with offices in USA & Saudi Arabia that offer exceptional applications development for iPhone, iPad and Android devices along with other web services to provide end-to-end solutions. We have a strength of over 90+ highly skilled and competent mobile app developers and designers working with a sole mindset of customer satisfaction.
Certifications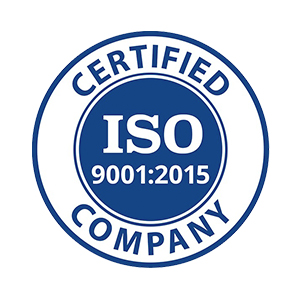 India
604 IT Tower-1, Infocity
,
Gandhinagar
,
Gujarat
382007
+91-79-40070367
United States
620 Grand Avenue, Apt #1,
,
South San Francisco
,
California
94080
+1 323 825 3076
Focus Areas
Service Focus
30%
15%
15%
15%
10%
10%
5%
Mobile App Development
Software Development
E-commerce Development
Testing Services
Web Development
Client Focus
Medium Business
Small Business
Large Business
Prismetric Executive Interview
Visit Profile
Please introduce your company and give a brief about your role within the company?
Prismetric began its journey in the IT realm in 2008. Over the years, the company has built a rock-solid reputation of being India's well-known mobile application development company and IT solution provider. Our functional skills and exceptional team work has won us the hearts of several clients. As the CEO of Prismetric, apart from working on regular commitments and responsibilities, I prefer to be connected with every team of Prismetric. In fact, I have worked alongside with teams, many times, whenever they needed an extra hand to meet their strict deadlines. I also enjoy strategizing and redefining the business development aspects and our goals.
What was the idea behind starting this organization?
Our motto is presenting resourceful solutions for any technical complexity by crafting user-friendly and highly interactive applications. We work to develop exclusive solutions, as I want the works of Prismetric to be unique and remarkable on all grounds. People should recognize us as a support system where all their business complexities can be resolved and their technological requirements fulfilled.

Our support has mattered and has been quintessential in the development of many developed and developing business firms, institutions, and enterprises worldwide. This makes us proud.
What are your company's business model–in house team or third party vendors/ outsourcing?
Ours is a self-sustained in-house team and our development team alone has 60+ professionals. We efficiently plan, design, manage and develop our projects. Hence, we offer the solutions with promising quality and have never fallen short on customers' expectation.
How is your business model beneficial from a value addition perspective to the clients compared to other companies' models?
Since we are an in-house team, the project details can be secured without any third party interruption. After a thorough SWOT analysis of the technical aspects and the competition therein, we devise and define the scope of our app. We also prefer to have a crystal-clear idea on the app features and their usability facts. Not to mention, our project management team, along with technical leaders and designers, brainstorm about the threats that need to be eliminated, first and foremost, through discreet analysis and discussion before embarking on the development work. This greatly cuts down the time for project development and, at the same time, promotes hassle-free communication between the company and the clients. The hurdle of unreported and pending enquiries that might complicate the relationships between the developer and the client becomes minimal or almost negligible. What's more, any changes in the project or requirements can easily be sorted and managed. The process, therefore, becomes more transparent, swift and resourceful.
What industries do you generally cater to? Are your customers repetitive? If yes, what ratio of clients has been repetitive to you?
We are a custom app development company and we have our clients spread across various industries, throughout the world. We comfortably cater to the needs of all the industries. We are happy to share that we have a loyal repetitive clientele. All our clients are completely satisfied with the services we have provided. They frequently get in touch with us to take forward their new ideas and for business reinforcement. Recently, one of our clients for whom we had developed an e-commerce app, got back to us to develop his new web platform for his sub-services. He is completely happy with the flexibility of the development processes that Prismetric follows.
Mention the objectives or the parameters critical in determining the time frame of developing a mobile app.
The time frame or the project lifecycle of any app is approximately set depending on the urgency of the project. We factor in the purpose behind developing the app, the technologies involved, and even the intentions of the client, before offering a rough estimation about the timeline.
Simply put, the estimation is prepared, only after analyzing the app needs, the complexities and the platform involved, and plus the client requirements.
How much effort in terms of time goes into developing the front end and back end of a mobile app?
As discussed above, every application is different and so the exact time varies. More or less, the frontend development is put in place before the back-end process begins. The exact aesthetics of the app and even the interactive features are taken care of during the backend development process. The average front-end to back-end development ratio is 40:60.
What are the key parameters to be considered before selecting the right platform for a mobile application?
The recommendations are normally based on the targeted app user base. Our team of analysts will, first and foremost, study the app scope, purpose, trends and the interests of the targeted community in detail. After the clear analysis of the demography of the target audience, their device preferences, and, most importantly, the investment potential of the client, a profitable platform is recommended. We will define the pros and cons and even offer needful suggestions, pertaining to the choice of platform, in detail, before the start of the development process.
Which platform do you suggest your clients to begin with when they approach you with an idea (Android or iOS) and why?
Depending on the business sector and the user base we suggest the most approachable, feasible and beneficial platform. I would say for a brand to get noticed and to achieve business recognition and, more importantly, to make profits, developing an app for both the platforms will be useful.
Android or iOS, Native or Hybrid — which platform is best to use to build your app? What are your recommendations?
If the client's target audience is closer to higher income group, iOS is definitely the most profitable choice, but if the targeted community is widespread and mostly spread across various income groups, or if you are looking for an app that best fits all economic groups, we recommend Android. When it comes to app platform, the native platform is sure to help you increase the brand loyalty, thanks to its rich quality performance over cross-platform apps.

Hybrid apps could economically be the best choice for the clients but in the longer run there are chances that your brand may go unnoticed because of your app's average performance, difficult market situations, or due to increasing user expectations.

Also, at Prismetric, our qualified ReactNative team can craft native and prolific hybrid apps for the clients. Now, having mentioned the positive aspects of both the platforms, we also account for client's needs, capital investment, user mindset, the app scope, the business sector and the client intentions into consideration before recommending a platform.
What are the key factors that you consider before deciding the cost of a mobile application?
The pricing scheme or estimation will depend entirely on the technical resource we are about to invest, the work hours our team will put in for the development, the platform to be considered, customized UI designs, and the complexity of the features involved. Plus, based on the degree of adjustments, alterations, and inclusions required during the app development process, the total price will vary.
What kind of payment structure do you follow to bill your clients? Is it Pay per Feature, Fixed Cost, Pay per Milestone (could be in phases, months, versions etc.)
We usually follow the pay per milestone methodology, where the client needs to pay at the end of every development phase. In case there are multiple changes required by the client then the cost of the development is based on every feature they opted for.
Do you take in projects which meet your basic budget requirement? If yes, what is the minimum requirement? If no, on what minimum budget you have worked for?
Prismetric never had a basic or minimum budget requirement for a project. The minimum budget we worked on in the last few years was $5000. Prismetric always likes to take up challenging projects that will be helpful in extending our potential and developing our skill sets.
What is the price range (min and max) of the projects that you catered to in 2018?
2018 has been financially a successful year for Prismetric and we have worked on various projects for varying prices. The minimum price for which we offered our service was for $8,000. The maximum price cannot be disclosed because of our confidentiality clauses.
Which business model do you suggest to your clients enabling them to generate revenue from mobile applications? Why?
Same as discussed before, every app is unique. The business requirements differ, the industrial needs differ as per the trends, and hence we offer no readymade or fixed ideas to clients. So, most of the time, we offer suggestions based on the audience base of the app, the client's industrial requirements, what's new and technically trending and so on. Some of the general solutions we offer include customary in-app purchases, ads, promotions and profitable subscription notifications etc.
Kindly share your feedback on how GoodFirms has been doing so far in increasing your visibility among potential clients.
We are pleased with the visibility and the kind of response we have received through GoodFirms. We are working forward to attaining better ranking on your platform so that it will help us reach more potential clients.
Prismetric Clients & Portfolios
Prismetric Reviews
All Services
Mobile App Development
Relevance
Most Recent
Rating: high to low
Rating: low to high
Write a Review
They developed restaurant based website and app for us
Review Summary
We hired Prismetric team for development of our website and app project. It was for restaurant industry. We selected them after having few online meetings and based on their online reviews. Project manager was our point of contact and he helped us in many ways like suggesting new features etc. Team is very experienced and delivered our work as per our requirement.
What is it about the company that you appreciate the most?
Their commitment while working on the project was commendable. They never declined our small requests of changes.
What was it about the company that you didn't like which they should do better?
They were good so nothing specific.
Thank you for developing the best product
Review Summary
They worked on our constuction based website and mobile application.
What is it about the company that you appreciate the most?
They delivered our project on time.
What was it about the company that you didn't like which they should do better?
They were excellent and client centric so there is nothing from our side.
They were always available whenever we required their help. They never said no.
Review Summary
Prismetric developed website and mobile app for our client. We are IT consulting company and we regularly outsource our projects to Indian companies. I selected Prismetric based on the online reviews. Project management was good and we received weekly updates. I highly recommend Prismetric for any mobile app development as well as website development work.
What was the project name that you have worked with Prismetric?
Value for money
What is it about the company that you appreciate the most?
They were always available whenever we required their help. They never said no during maintenance phase.
What was it about the company that you didn't like which they should do better?
We had to be available during their morning times. It was our night time. However, we never raised this as a concern.
Absolute Scam of a company
Review Summary
After 10 months of a 9 month contract Prismetric failed to even come close to delivering a even remotely functional website, app and ML AI. These guys have no clue what they are doing and im convinced the reviews on each of these sites are fake, or the people leaving them have never worked with a development company before. They scammed me out of $22k and refused to refund me after i fired them and had to hire a different company to build everything from SCRATCH because it was so poorly built. The new company literally told me "it looks like a kindergartner tried to code this". The new company has my website, app and AI functioning perfectly in only 2.5 months and it just goes to show how poor of a dev company Prismetric is. Not only did they scam me out of my money, but they also wasted a substantial amount of my time with regards to our go to market time period. Stay far away from these guys, they will only screw you over.
What is it about the company that you appreciate the most?
Not a single thing.
What was it about the company that you didn't like which they should do better?
Everything.
Tomáš Doležal
, Managing Director at Mennheim Associates
Posted on Sep 20, 2017
A great value for your money!
Review Summary
This is going to be a very quick review about an application on new online market place for used items. Prismetric is a very good value for money. You would get a lot of value and a lot of excellent things for a decent price. The product delivered is excellent and most importantly everything is as you need it! The communication during the project is excellent, very responsive and available round the clock. It is indeed a pleasure to speak with them. I would recommend them and will opt for them again. They are my option number one now!
What was the project name that you have worked with Prismetric?
A great value for your money!
Jean-Francois
, Associé at Blackwood Digital
Posted on Sep 13, 2017
Prismetric has always delivered proficiently on time!
Review Summary
I worked with Prismetric Technologies in the development of about four applications for iPad. I must say that the team at Prismetric has done an excellent job. The project we worked on together has been on very tighter lines and I'm happy to say that the team has always delivered on time. Everybody in the team has been very committed and I'm very happy to recommend them to anybody for their project as I am convinced that you will be pleased to receive the outcome desired. I must say that I have been very impressed with the professionalism of team Prismetric throughout the project. Their standards were very high right from the start to the end. Communication was excellent too. I have already planned to work on new projects with them.
Their Communication was Splendid!
Review Summary
When I first connected with Prismetric for the development of an iOS app for my startup I was very much confused. Since it's my first time developing an app and the whole process was very new to me. However, the team was more than helpful walking me through and assisting along each integral part while providing vital inputs at critical juncture. Anytime I had a question I was always ensured that I could always contact them and would have the perfect solution. They answered my questions and cleared up any of my confusions. I think the most important factor while working on any project is communication. Their communication was splendid and I got regular updates throughout the process ensuring that we are all on the same page. I'm very happy with the outcome, the app and their professionalism. Therefore, I plan on having my future projects keeping them as my source of app development.
What was the project name that you have worked with Prismetric?
iOS Mobile App Development
Friendly approach with strategized app development is Impressive
Review Summary
Ours is a business that targets the interests of youngsters and adults, we were in need of a unique website and an appealing app that attracts both our targets, definitely not the usual e-commerce site or m-commerce app. When we approached Prismetric, they explained all the trending mobile app features, website trends and marketing strategies that would work well for our business. Their detailed explanation and the friendly movement impressed us and we worked together. The most likable quality of Prismetric is that they discussed every step of development with us and clarified our doubts throughout the process of development. Finally as per our expectation they developed an adorable website for our business with an appealing interface.. Our customers have found the mobile app to be user friendly and every feature is relevant and highly useful. There has been a increase in the number of users ever since the first version of our app has been launched on the App Store. Without a doubt, we will recommend them to others as well!
Nirved Joshi
, President at Integral Analytics
Posted on Jul 18, 2017
An Experienced, reliable and helpful technical partner for any Startup!
Review Summary
When we first met Prismetric we were confused about app development, as we are a Startup company. When we shared our app idea and details to Prismetric they willing took up the project though we had many sporadic details to be included in our mobile application. Since ours is an e-commerce mobile app, our pointless features and ideas mentioned as requirements had been discussed with us and the project manager suggested us more useful technical implications to improve our app design and more features for quality service. After confirming the requirements, we were patiently waiting for the application to be launched on app store. They helped launching our app on time as promised and we were so much impressed with our project manager who has efficiently managed the development as required, answering all our queries patiently. I sincerely recommend Prismetric for any startup business to take the services of this company as they are really understanding and Startup friendly. The pricing is reasonable and most importantly they deliver on time. The attention they provided throughout the development, dealing with each and every aspect right upto the minutest information and their quick availability to our needs are their specialty. To my experience, they are good in all the aspects that I was expecting. So, for a startup they are perfect.
Communication was best part!
What was the project name that you have worked with Prismetric?
GoGreek
Professionalism is great!
What was the project name that you have worked with Prismetric?
Hollywood Rising
Jason Holman
, Co-Founder at LetGo Group Limited
Posted on Jul 04, 2019
They met all the promised deadlines and delivered exact project
What was the project name that you have worked with Prismetric?
LetsGo
Curt Hayes
, Managing Partner at BlueDog Group
Posted on Feb 26, 2019
They are very courteous and professional!
What was the project name that you have worked with Prismetric?
They are courteous & professional
What is it about the company that you appreciate the most?
We recently engaged the Prismetric team to write the software for our ipad app. They offer good suggestions and are very responsive throughout and outclass since the application developed. This was our first attempt in creating an app and Prismetric has taken us to the process of inception, testing and submitting step by step. Throughout they have been courteous and professional. I'm very pleased with how our app has turned out and certainly plan on continuing my relationship with the Prismetric team for whenever there are more updates and version changes. I'm happy to recommend them.
Richard Tellier
, Founder/Owner at TellAText LLC
Posted on Feb 26, 2019
A fantastic app development company within your budget!
What is it about the company that you appreciate the most?
With all my doubts at first, I have even gone overseas to have someone to develop our project and it was unfounded. But when I connected with Prismetric, they stepped up to the play and delivered. They developed TellAText and you know what, they are fantastic! They are the best! They are on time, under budget, and communication was great! Check them out for your development needs. If you need a genuine and productive developer overseas, then your choice should be Prismetric.