Promatics Technologies
Top Rated Web n Mobile App Development Company
Visit website
Promatics Technologies is a premier web and mobile app development company. As a seasoned team of 150+ developers, we have built a strong foundation of web and mobile app development processes with much matured and optimized engagement and delivery models. Whether it's business analysis, UI/UX, development, or QA, we have dedicated teams with a customer-centric approach for all phases that consistently deliver on all fronts. We aim to provide the best web and mobile applications that drive today's businesses.
We enjoy counting startups, entrepreneurs, SMEs, and even Fortune 500 enterprises as our clients. We do not act just as a vendor but as your technology partner, helping you evolve your ideas, offering you the best suggestions and guiding you at every critical step.
We look forward to being a part of your success.
Certifications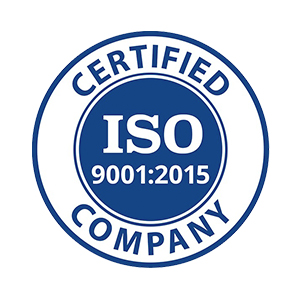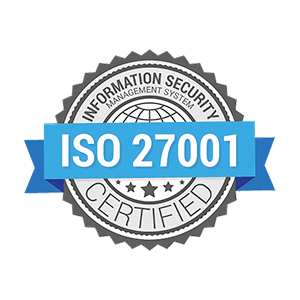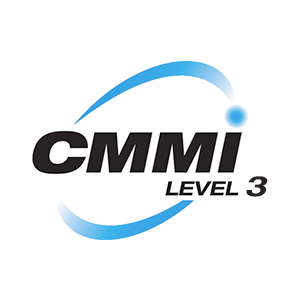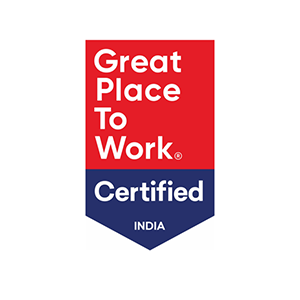 India
Promatics House, Bhadurke Road Ludhiana
,
Ludhiana
,
Punjab
141008
91-95010-82999
India
"Ground Floor, Iris Tech Park, Sector - 48, Sohna Road, Gurgaon
,
Gurugram
,
Haryana
122002
+91-788-8492652
United States
99 Hudson Street, 5th Floor, New York City, NY
,
NYC
,
New York
10013
+1-607-821-7766
United Kingdom
First Floor, Innovation Warehouse, 1 East Poultry Avenue, London
,
London
,
London
EC1A 9PT
+44-20-3239-7066
Focus Areas
Service Focus
Mobile App Development
Web Development
Software Development
App Designing (UI/UX)
E-commerce Development
Client Focus
Small Business
Large Business
Medium Business
Industry Focus
20%
10%
10%
10%
10%
10%
10%
10%
10%
Art, Entertainment & Music
Advertising & Marketing
Education
Promatics Technologies Executive Interview
Arpit Jain
Managing Director & CEO
Visit Profile
Please introduce your company and give a brief about your role within the company?
Promatics Technologies is an ISO 9001:2008 certified company and is on the way to their CMMI level III certification. Having our presence in USA, India, UAE and United Kingdom, we have worked for several multinational clients across the globe. Be it native or hybrid, Promatics has a good amount of experience in developing mobile apps on plethora of verticals including – AR, VR, Gaming, On Demand etc. Promatics also extends its efforts to smartphones, tablets, wearables, OTT applications, smart TVs and STBs.

I take care of marketing, business development and am responsible for the overall growth of the company. I am also involved in management decisions.
What was the idea behind starting this organization?
The very idea behind Promatics is to help our clients succeed and not just survive in the ever-evolving digital marketplace. We truly believe that our success is dependent on the success of our clients and we make sure all of our energies are aligned to achieve that. We keep providing great IT services while nurturing clients' goals and keeping pace with the latest in technology or evolving novel business trends.
What are your company's business model–in house team or third party vendors/ outsourcing?
We build all projects 100% in house. We never outsource or subcontract to any third parties. Our decision to consciously build everything in house stems from the rigid project management processes we follow. An ardent follower of Agile Development process we make sure that our apps are functionally excellent and carry immersive user experience. This is in addition to the in-depth research for each app and through quality checks we perform. The end result is that we hand over to the client is super reliable and robust. And this can only happen if we do everything ourselves without relying on anybody else.
How is your business model beneficial from a value addition perspective to the clients compared to other companies' models?
When it comes to app development it does not matter whether you have a small business, a large firm or have some new dreams to make; you need an expert. And in Promatics you get that. We add the following values to our clients:

• Top class project management processes.
• Conduction of in-depth research and idea optimization.
• Extra-ordinary mobile project team that can communicate effectively.
• Staying ahead of the curve when it comes to the latest technologies.
• Give flexibility to ad-hoc changes and revisions.
• Able to develop app within the given budget.
What industries do you generally cater to? Are your customers repetitive? If yes, what ratio of clients has been repetitive to you?
We are catering to a wide spectrum of industries. Some of the prominent ones are education, travel, retail, hospitality, entertainment and manufacturing. Whether it is a Fortune 500 company, an SME or a startup Promatics' strives to create unique experiences between the customer and product. We have a special relationship with startups and we have one of a kind startup center of excellence internally that take care of their unique needs from idea optimization to providing them extra benefits. For many of our clients, we act as technology partners and some are with us for over 5 years now! Our client retention rate is close to 60% with as much clients awarding us repeat business.
Mention the objectives or the parameters critical in determining the time frame of developing a mobile app.
The time required to build an app varies significantly from one to another. While certain fundamental things need to be considered for all apps that are part of the project management processes. The other things include what kind of an app is being developed, what technology platforms and languages are involved, how much the app is going to interact with the server, how many web services are going to be build, customization or complexity of the modules required in the app etc. Apart from these we also need to factor in the UI designs as well as if any animations required. If the app is big then the quality analysis will again take more time. All these are very important in concluding the time required to develop the app.
How much effort in terms of time goes into developing the front end and back end of a mobile app?
The time and effort required building the front end and back end again depends upon the amount of work (read features in app), complexity etc required for the app. This differs from project to project. There is no standard timeline to develop all apps.
What are the key parameters to be considered before selecting the right platform for a mobile application?
There are a few things one has to consider before making a call on the right platform. These include but not limited to budget, category, target audience, geographic location, UI designs etc.
Which platform do you suggest your clients to begin with when they approach you with an idea (Android or iOS) and why?
If the client does not have zeroed in on the platform himself we offer our recommendations based on our expertise and experience. First we evaluate what is his aim and what he plans to achieve with the app. Also, an important thing is which countries he is planning to launch the app. If he has the budget we offer to build on both platforms however if he is not yet ready for it then we give a suggestion which will give maximum ROI for him. It is then recommended that once he has launched on one platform he can gather feedback and then optimize the app. The other platform can be launched in the next 3 to 6 months of one platform stabilizing. We have normally suggested clients from North America, Middle East and Europe to go for iPhone first and clients from South East Asia for Android first.
Android or iOS, Native or Hybrid — which platform is best to use to build your app? What are your recommendations?
To declare one winner will be being unfair to another. As of today Android and iOS are neck to neck. Whereas Android's market share is still higher it is the iOS platform that generates more revenue for app developers. Many clients have already figured out that they need to cover both platforms for full reach and for realizing complete potential of their idea. We always maintain that in certain cases it is an advantage of one platform over another however if you look at the big picture you cannot do without both. As far as the battle between native and hybrid goes we are a little skewed. Although hybrid is catching up fast still we believe that native has many pros over hybrid. In case budget is not an issue we recommend going native.
What are the key factors that you consider before deciding the cost of a mobile application?
We have seen that many times the cost of mobile application development puzzles clients however we follow a very transparent pricing model. Cost is a direct function of complexity and features of the app to be built. First and foremost factor is the technology to be used i.e. hybrid or native. Then there are a few other things like:
• Type of app – Game, AR, wearable, on demand etc.
• Number of features.
• Complexity of those features.
• Screen Count.
• Third party integrations.
• Languages required apart from English.
• Animation and effects required.
• Server-side development and Web services.

After careful analysis of different aspects, we compile them in a document and present it to the client clearly explaining the time and resources required to achieve the same and the final cost.
What kind of payment structure do you follow to bill your clients? Is it Pay per Feature, Fixed Cost, Pay per Milestone (could be in phases, months, versions etc.)
We follow two development models: fixed fee and time and materials. For a fixed fee we divide the whole project into few tangible milestones (depending upon the size of the project and the length of engagement). On completion of each milestone, the amount agreed for that milestone has to be paid. The final milestone is upon completion of the whole project. For time and materials, we bill the client weekly at the end of each week.
Do you take in projects which meet your basic budget requirement? If yes, what is the minimum requirement? If no, on what minimum budget you have worked for?
Yes, we do have a basic budgetary requirement. We usually take up mobile app development projects which are at least 10000 USD and above in value. For web applications it is 20% less. We do make exception to this rule in rare cases based on the uniqueness of the project.
What is the price range (min and max) of the projects that you catered to in 2018?
Almost 90% of the projects we did in 2018 ranged between 10000 USD to 50000 USD.
Which business model do you suggest to your clients enabling them to generate revenue from mobile applications? Why?
Revenue generation is the ultimate goal for any app entrepreneur. Now this is a bit tricky as different business models demand different strategies. Not one revenue generation model fits with all apps. We consider a few crucial factors before making suggestions. Some of the factors are the category of app, target audience, competitor analysis, countries in which app is being launched, industry patterns etc. Based on an in-depth review of such factors we suggest the following revenue generation models:
• Paid apps.
• In app purchases or freemium apps.
• In app Advertisements.
• Subscriptions or drawing commissions on services provided.
• Sponsorships.
Kindly share your feedback on how GoodFirms has been doing so far in increasing your visibility among potential clients.
GoodFirms no doubt is a good platform with many reputable agencies on board. We believe we have got some traffic in the last month however it's too early to say anything as we have been on the platform for only a month. I guess as time passes we will be able to jot our thoughts on how GoodFirms is bringing value to us.
Promatics Technologies Clients & Portfolios
Key Clients
DHL
United Nations
Google
Airtel
IFFCO
Michigan State University
Aditya Birla Fashion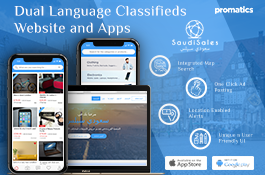 Promatics Technologies Reviews
All Services
Web Development
Mobile App Development
App Designing (UI/UX)
E-commerce Development
Relevance
Most Recent
Rating: high to low
Rating: low to high
Write a Review
Nakul Ghand
Posted 5 months ago
Excellent work done by Promatics for Amandi Website
Review Summary
The Promatics team demonstrated full commitment to the project. Their expertise and technical proficiency successfully transformed my vision into a fully functional website. The positive work environment fostered effective communication and collaboration, greatly assisting me throughout the process.
What was the project name that you have worked with Promatics Technologies?
Magento e-commerce website development for Amandi
Describe your project in brief
I wanted to create a beautiful online store for Amandi Clothing that would make customers world wide really happy. We worked hard to make a fantastic website and an easy-to-use control panel. People of all genders and ages can find lots of great clothes to choose from. Our main goal was to make shopping easy and enjoyable for everyone. We wanted to show off Amandi Clothing's amazing products and make sure transactions are safe and secure.
What is it about the company that you appreciate the most?
I was looking for a reliable app development company that would go the extra mile to create my app. Promatics stood by me throughout the development process, and I am grateful to them for the final outcome.
What was it about the company that you didn't like which they should do better?
Nothing went wrong, They were outstanding.
Sunil kumar Chouhaniya
, Founder at KVS Exports and Imports
Posted 6 months ago
Great app development partner
Review Summary
Promatics showcased remarkable qualities throughout the project, distinguishing themselves in the field of mobile app development. Their expertise and technical prowess effectively transformed my requirements into a marketplace app that boasts a wealth of features. The seamless collaboration and effective communication fostered a strong partnership, ensuring that the app perfectly aligned with my vision. With meticulous attention to detail, they crafted an intuitive and visually captivating design, complemented by rigorous testing for a refined end product. Promatics' customer-centric approach placed my satisfaction at the forefront, actively incorporating my feedback and customising the app to suit my needs. Their exceptional post-development support promptly resolved any concerns, facilitating a seamless transition. Overall, Promatics' exceptional attributes encompass technical expertise, efficient communication, meticulous attention to detail, customer focus, and comprehensive post-
What was the project name that you have worked with Promatics Technologies?
KVS Social and Market Place
Describe your project in brief
A dynamic social marketplace app that combines the power of social networking with convenient online shopping. Much like Facebook, this innovative platform brings people together in a vibrant community while also providing a seamless space for buying and selling a wide range of products.
What is it about the company that you appreciate the most?
Promatics Technologies excelled in delivering excellence. Their technical expertise crafted a feature-rich app that surpassed expectations. Effective communication, meticulous attention to detail, and outstanding post-development support were commendable. Highly recommended for their professionalism and exceptional results.
What was it about the company that you didn't like which they should do better?
While my experience with Promatics Technologies was overwhelmingly positive, if I had to mention one minor aspect, it would be that at times, the communication could have been slightly more frequent. However, this in no way overshadowed their exceptional expertise, professionalism, and the outstanding final product they delivered.
Danny White
, Sales Associate at at Kyöto
Posted on Sep 10, 2021
They have extensive knowledge and know how to manage such complicated projects.
Review Summary
We hired Promatics to develop our mobile apps and website for our skill enhancement platform. We set out to develop a platform to enhance an organization's capability through skill upgrades and behavioral training interventions. After working with them I can assure you they have extensive knowledge and know how to manage such complicated projects.

They were very responsive, had great technical skills, and were amazingly transparent.
What was the project name that you have worked with Promatics Technologies?
Skill Development Platform Web and app development
Chloe Morrisonn
, Senior Human Resources Manager at at Boly:Welch
Posted on Sep 01, 2021
Promatics worked hard and developed dating apps for us as per our instructions.
Review Summary
Promatics worked hard and developed dating apps for us as per our instructions.
This was a great experience overall. The guys have exemplary tech skills and they
will not stop at anything. You need to have them in your team if you are looking to
build fantastic mobile apps.
What was the project name that you have worked with Promatics Technologies?
Dating apps
The Company That Makes Your Dream Come True!!!
Review Summary
They are super professional and their pricing is affordable.
We asked them to develop a customized Mobile App with an Admin Panel.
Before starting the project they make sure they understand every detail of the project precisely.
They begin by developing a great and attractive UI/UX Design.
They give life to the app and integrate all the API's needed.
They make sure everything works perfectly.
Their communication is TOP of the TOP.
We have a group on Whatsapp where they are always available.
Our mobile app is being a success, our customers are enjoying the comfort of the app.
Honestly saying, we are going to work with them on all our projects.
Thank You PROMATICS!!!
What is it about the company that you appreciate the most?
Professionalism, Skill, Communication, Availability...
What was it about the company that you didn't like which they should do better?
They are Perfect!

William Pine
, Product Manager at at Dell
Posted on Jul 05, 2021
Marketplace for used IT products
Review Summary
Promatics worked with me to build a complex buyer/seller marketplace app for used IT hardware products. I provided them with the full UI architecture. They did a great job of building the app from design. Their communication style is open and transparent which is extremely important in a partnership. Throughout the entire process, they continually impressed me with their professional approach and dedication. I am very satisfied with the results that were achieved. Great job to the whole Promatics team!
Daniel Winton
, Sales Manager at Microsoft
Posted on Jun 03, 2021
We are highly satisfied with the final results.
Review Summary
We outsourced them the project to build our mobile apps. Promatics understood our requirements to a level which surprised us as well. Some of the features that are now in the app were as per their recommendations and we can now see why they were required. That is something very good about them. We set out to build an eccentric marketplace targeting a specific community for daily services. They were required to create full UI design and write all source code. After that they had to set up the server. Our apps have features like sign ups, profiles creation, bookings, search engine, vendor profiles, calendar etc. The apps were commanded by a project manager who was reporting to us. We are satisfied with the final results.
What was the project name that you have worked with Promatics Technologies?
Services Marketplace App Developm
Florence Bonelli
, Business Analyst at at Nestlé
Posted on Apr 12, 2021
Very happy with the results
Review Summary
We have built a hyperlocal delivery app together. Our team provided them with full wireframes. The UI was created based on it. The app is built with the aim to help customers shop from nearby stores. Promatics developed three apps; for customers, drivers and vendors. The engagement went very well and we are very happy with the results.
What is it about the company that you appreciate the most?
For Promatics customer service comes first and I experienced this first hand while building the app with them.
What was it about the company that you didn't like which they should do better?
They have been fantastic with what all we told them to do however I would recommend they should provide their own insights and ideas since they are experienced.
Very happy
Review Summary
The developers of Promatics Technologies are amazing with their work.
Our app is being appreciated by users
Review Summary
We hired Promatics to build a cross platform mobile app for our in-store walk-in customers. The app allows the user to measure his/her exact fit for a garment. It took a while to get the app developed and the schedule slipped primarily since we changed tracks midway however the end results are spectacular. All of our stores that have rolled out the app have given very good feedback.The user experience and the swiftness of the app make it a great hit with the customers. We plan to expand our roll out to more locations in the future. They also provided us with a browser based panel that helps us keep a track of the app and acts as our control center for this project. The guys at Promatics are experts in app development. They are helpful and would go the extra mile to make you happy. Whatever we asked them they were able to find a way to complete that. In the end we got a fast turnaround, cost savings and great quality delivered.
What is it about the company that you appreciate the most?
I like their enthusiasm and the ability to take on unexpected hurdles faced during development as a challenge.
What was it about the company that you didn't like which they should do better?
Nothing I can think of. These guys are great.
Promatics app development
Review Summary
This was my first time working with Promatics Technologies and I have to be honest, I have no regrets. Even through such tough time of a pandemic going on, they are still reliable, punctual and always there for you regardless of the time difference. We are a starting company and needed our coordinator to be beside us every step of the way and they did it. The app they built for us works great and I will not hesitate to work again with them when needed.
App and website
Review Summary
Very fast turnaround and very cost effective company to use
What is it about the company that you appreciate the most?
The response time of my project manager was very fast
What was it about the company that you didn't like which they should do better?
More thorough testing of bugs before app release
Barry Robin
, Manager Marketing and Customer Partnerships at Johnson & Johnson
Posted on Sep 09, 2020
The team at Promatics is very Professional
Review Summary
I have been working with Promatics since the past 8 months. We are making social media apps with audio messages instead of text. I came to them with a raw idea that was polished by their highly acclaimed analysts. Right from the stage of wireframing to UI designing and then development and testing my expectations were blown away. My apps are now finished and are in private beta. The reviews I have received are fabulous which is not surprising as I have seen these guys working out very hard for the past few months. They have been super collaborative, solved technical challenges with perseverance, and have fantastic customer service skills. I highly recommend Promatics Technologies for mobile app development and other web projects.
What is it about the company that you appreciate the most?
I loved the fact that they are honest and very hard working. They gave a lot of value to my project. I felt everyone on the team is working towards developing and delivering the apps in the best possible manner.
Incredible experience working with Promatics Technologies
Review Summary
Working with Promatics Technologies has been an awesome experience, to say the least. We hired them to build an extensive multi-vendor e-commerce website and mobile apps for Android and iPhone.They are super responsive. The team is always available so it was never an issue on the communication front. They kept on working tirelessly from start to finish and hammered out a great product in the end. What impressed me was their vast technical knowledge and flexibility to adapt to the changes. If you are looking for a highly technical team with superior customer service at a great price look no further.
Hemin Qadir
, Ph.D. Candidate at at OmniVision Technologies
Posted on Jun 29, 2020
Review to to-top.org
Review Summary
Promatics made a great effort to devliver the most to my project. I would like to thank them for the qulaity and for being so responsive to my remarks.
What is it about the company that you appreciate the most?
Their responsiveness to my remarks and documentation