Protonshub Technologies
Leading Mobile App Development Company
Visit website
Protonshub is a CMMI Level 5 custom software development company working towards creating exceptional innovative solutions for businesses of all types. They have a team of experts who are dedicated when it comes to helping you achieve your goals by leveraging the latest technologies and best practices.
When it comes to finding experienced and effective developers, Protonshub is the right choice. Every year, Protonshub has something new to achieve, whether it be getting ISO certified or achieving Great Place to Work recognition.
Protonshub Technologies aims to bring a new era of digitalization for all businesses. For a variety of industries, including healthcare, finance, travel, logistics and much more it provides excellent custom software development solutions.
It has a proven track record in working with various technologies like React, NodeJs, Ruby on Rails, and Flutter. Their vision is to deliver cutting-edge software projects with standardized methodology, guidance, and technology in order to revolutionize company processes and reduce failure rates.
Certifications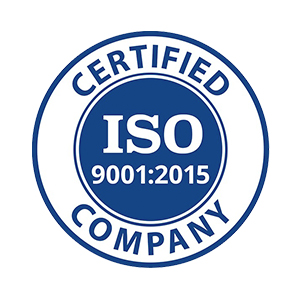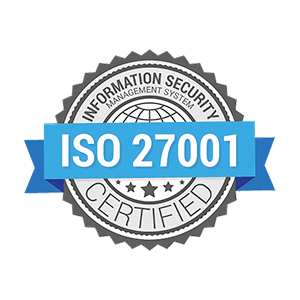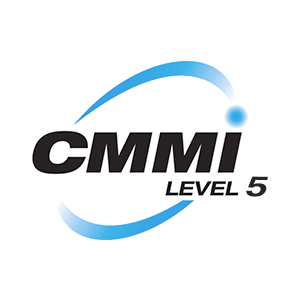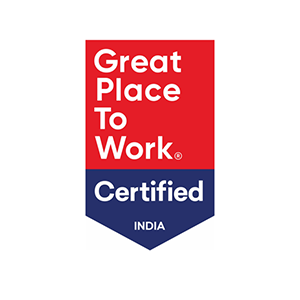 United States
800 W El Camino Real Suite 180
,
Mountain View
,
California
94040
+1 310 933 3511
India
608, Princess Business Sky Park, A.B. Road
,
Indore
,
Madhya Pradesh
452010
+919302096166
Focus Areas
Service Focus
Mobile App Development
Software Development
Web Development
Web Designing (UI/UX)
App Designing (UI/UX)
Client Focus
Small Business
Medium Business
Protonshub Technologies Executive Interview
Visit Profile
Please introduce your company and give a brief about your role within the organization.
Protonshub Technologies is an IT firm with a team size of 150+ working on only Elite technologies mentioned below -

a). Ruby On Rails
b). Python: Django, Flask, Numpy, Pandas
c). Mobile App. Development: React Native, Flutter
d). Angular, React, Node
e). DevOps: Azure, AWS
f). Dot Net
g). UI/UX
The technology stack on which we work easily makes us a highly scalable solution provider and a One-Stop IT Firm. We have worked for several multinational clients across the globe. We engage in designing and developing scalable and optimized solutions that cater to massive audiences in a competitive shell.
I am the Co-Founder and CEO of Protonshub Technologies. My responsibilities include making corporate decisions and ensuring that clients and the team is getting what is required. I encourage the team to build cutting-edge creations as and how the clients want. Leading the development of the company's short- and long-term strategy along with creating and implementing the company's vision and mission is my KRA.
What is the story behind starting this company?
Technology has always proven itself to make things easier and more secure for people. Looking at how technology can give us a strong platform to develop creative ideas into reality. It increased my passion to be a software developer and I started to work in a software organization. I understood that there were certain gaps in client's expectations and also in the internal working of the team. This encouraged me to start my own venture and I am happy that I was able to fill in the loopholes which helped me to grow. I am happy that my client and my team are growing mutually.
Over the years, we are now in a position to cater to the needs of every organization that aims to implement digital transformation.
What are your company's business model–in house team or third party vendors/ outsourcing?
a). Project Basis -
We do have our Business Team, Business Analyst Team, followed by the UI/UX team, Development team, Testing Team, and DevOps.
Every team has its own role to play which makes sure that a project has the smoothest transition followed by the quality & timely delivery.
We follow the Waterfall Model as it helps both the parties with a hassle-free working environment.
b). Time & Material

Many of our clients come to us with a need for a developer-only to work on their setup remotely. We dedicate a developer along with a Project manager to make sure everything is on track and the client receives what he expected in the first place.
*Note - We do not outsource the work/project to any 3rd party service providers.
How does your company differentiate itself from the competition?
We have an upper hand when it comes to our competition as our process is very strong & transparent. Two calls per week along with a daily status update ensures that everything is on track.

The kind of quality at a fair price makes it an amazing deal from the client's perspective. Our existing long term working clients ensure that any new client gets an honest opinion about us before shaking hands with us for a fruitful professional journey.
What industries do you generally cater to? Are your customers repetitive? If yes, what ratio of clients has been repetitive to you?
We are engineers and innovation is what keeps us moving. The Industries we target are -
1). Hospitality
2). Transport
3). Fintech
4). Music
5). Education
6). Sports
7). News
8). Dating
9). OTT platform
& much more...

Yes, our customers are repetitive and we believe in long-term relationships with every client we onboard.

85% of our clients are still working with us from the day we started our IT development firm.
Please share some of the services that you offer for which clients approach you the most for?
UI/UX & Animated design mockups along with clickable Invision designs.
Apart from that Hybrid mobile applications and Backend functionalities are our forte for which most of our clients reach us regularly.
What is your customer satisfaction rate according to you? What steps do you take to cater to your customer's needs and requirements?
According to us, our customer satisfaction rate is more than 90%.
The most important step we take is to document everything and crystal clear communication on every level.

It's important to do the R&D to the deepest level in order to ensure the feasibility of any complex feature.
This gives our client's confidence and also the clarity of our clear vision for the project.
What kind of support system do you offer to your clients for catering to their queries and issues?
We offer 3 - 6 months of free support (depending upon the complexity) for any issue caused by the work done by us.
What kind of payment structure do you follow to bill your clients? Is it Pay per Feature, Fixed Cost, Pay per Milestone (could be in phases, months, versions etc.)
As we work on the Waterfall Model, we come to a fixed price for the complete project & then the scope of work is broken into Milestones.
As the milestone is completed and approved by the client, payment is being made by them.
Do you take in projects which meet your basic budget requirement? If yes, what is the minimum requirement? If no, on what minimum budget you have worked for?
We do not have any basic budget requirements as we can never truly define a client's potential by the initial work/task/project he has bought on the table.
What is the price range (min and max) of the projects that you catered to in 2019?
The minimum price project we did in the 2019 year was $3500 USD and the Maximum we did was $88,000 USD.
Where do you see your company in the next 10 years?
We see our company in Top IT development firms in India, a CMMI-5 company with a strength of 1000+, and working on enterprise-level projects with Fortune 500 companies.
Protonshub Technologies Clients & Portfolios
Protonshub Technologies Reviews
All Services
Mobile App Development
Software Development
Web Development
E-commerce Development
DevOps
App Designing (UI/UX)
Relevance
Most Recent
Rating: high to low
Rating: low to high
Write a Review
Chetan Sharma
, CEO at BrandVyooh
Posted on Aug 24, 2021
The best and trusted group of people to work in the Industry.
Review Summary
Hi, I am chetan Sharma, CEO, BrandVyooh. We have been associated with Protnshub for quite some time now. We have been tremendously astonished with the highest degree of professionalism and uniqueness shown by the Protonshub team. Their ability to deliver under strict timelines with no compromise on quality policy is a notable feature in the way they operate.

Highly organized and structured, very cooperative and caring group of people. Their commitment to work is unquestionable. We recently worked with them on a high value retail client mobile app development to be delivered in quick time and right from the onset of the project to delivery we have found Protnshub a valuable IT partner.

We highly recommend Protons Hub for any project in Mobile App, web App development, Devops and UI.UX designs. the best and trusted group of people to work in the Industry.

Great Team
Review Summary
Protonshub team was very responsive and communicate well. Always try to deliver in timely manner to manage expectation well.
Progressive and productive company to work with
Review Summary
the company works really well, I have given them a hell of product to maintain and develop, I was dealing with this guys for long and one thing that I should say is This guy works really fantastic, All my projects get done on time with my project task expectations. Plus they're always ready to take care of everything even If its not their mess handle, I had given them one task where I was not sure they would be able to handle it as it belongs to my different client but they literally sorted it like a celebration and I loved it. I Thanks them for services. Kudos
What is it about the company that you appreciate the most?
They are talented and passionate about every work
What was it about the company that you didn't like which they should do better?
its perfeet
Intelligent Web Developers
Review Summary
ProtonsHub proven to me that they are capable of handling my complex Web App project. I had to add changes frequently, but they were proactive and respected our agreed deadlines for the delivery. I would recommend them for complex Web Apps Projects.
What is it about the company that you appreciate the most?
Respecting deadlines of delivery
What was it about the company that you didn't like which they should do better?
They Front-End UI. They are experts on Back-End, they can do much better from a design perspective.
Exceptional committment
Review Summary
At the start even we didn't had the exact idea of what needs to be done to make a seamless customer experience. We really appreciate the time and effort put in, the work and re work done especially Mr. Rakshit Khandelwal for creating such an easy and interactive platform for our services.
Great Job
Review Summary
At the start even we didn't had the exact idea of what needs to be done to make a seamless customer experience. We really appreciate the time and effort put in, the work and re work done especially Mr. Rakshit Khandelwal for creating such an easy and interactive platform for our services.
Reliable, nice and professional
Review Summary
I have been working on various different projects with professionals from Protonshub. They are not only very reliable, intelligent and get the job done, but for Agile professionals like me they are a Godsend: I hardly need to open them up or bridge cultural gaps - there aren't any! The moment I stated I encourage people to speak up, challange anything and everything that needs to be challanged, they got the message and even helped influencing other team members and teams to become high performing. Asking the right questions, working with high work ethic and with long term view on scalability and sustainability - that's a winning recepie in software development!
What is it about the company that you appreciate the most?
Flexibility and friendly attitude
What was it about the company that you didn't like which they should do better?
Cannot think of anything! :)
Great team. Excellent Communication..
Review Summary
Protonshub built me a great app, as promised, on time and on budget. The team was very responsive to my needs, able to communicate the technical details of the job easily so that a rookie like me could easily understand the process, and they contributed good ideas and creativity to the final product. I'll be using them for all my additional builds as my company grows. I highly recommend them.
Great service from Protonshub technologies.
Review Summary
Great service from them!
I recommend Protons Hub for any web development cos they deserved it, keep it up
Review Summary
My experience with Protons Hub is they have a dedicated team with good time delivery
My Web application development journey with Protonshub Technologies
Review Summary
This company gave me the foundation for my web app. We use a very rare payment gateway solution but Protonshub Technologies was successfuly able to integrate this on my app
Great Job, once again!
Review Summary
I have used the Protonshub Team several times and have been very happy with their work.

They are helpful and knowledgeable every time I return for more work.

I have found them to be highly a professional & quality driven team, they are my goto guys for developments and fixes.

They come with my highest recommendation. A++
What is it about the company that you appreciate the most?
Speed of response
Benayahu Nissanian
, Marketing Manager at at Infowind Technologies
Posted on Sep 15, 2020
StartUp
Review Summary
The team was amazing!
great communication, The results were amazing.
They helped me stat my startup.
Professional Web Development services!
Review Summary
We have been working with Protonshub for many years now. They provided reliable solutions for complex web development problems! We love their services and we will continue our cooperation for further product development projects.
Development of Fitness and Gym related SaSS application
Review Summary
Protonshub Technologies and team did a great job of building out the functionality of aour platform, accurately implementing provided designs. They were very professional, accommodating, and their work delivery were timely from start to finish.
Using our designs, Protonshub Technologies developed a platform from scratch. They started development phase after completing architectural and schema designing phase, which took about four months, using Python and Djano to build out the backend and React.JS on the frontend. They were very professional and accommodating, incorporating any changes I requested outside of the scope of work. Unlike other vendors, they didn't make a big deal about change requests or require additional payment. I would definitely recommend them for any web and mobile app related project. You can rely on them , they're just awesome people to work with.
What is it about the company that you appreciate the most?
They were highly skilled and professional at the same time. We never had to wait or chase them for anything. I must say they're good people with good skills.
What was it about the company that you didn't like which they should do better?
Nothing, they are doing good and their vision is clear to them.