QA Mentor
CMMI appraised, ISO certified Testing Company
Visit website
QA Mentor is multi-awards winning aCMMI Level 3 SVC + SSD v1.3 appraised, ISO 27001:2013, ISO 9001:2015, and ISO 20000-1 certified leading software testing company headquartered in New York. With 313 certified QA Professionals in 8 different countries offering more than 30 QA Testing Services and covering all time zones, QA Mentor is a global leader in Software Quality Assurance and Testing space. Serving 487 clients from Fortune 500 to start-ups in 28 countries, QA Mentor supports applications in 9 different industries. With unique product propositions from a crowdsourcing platform with a pool of a test management platform, unique and economical service offerings, and QA education from e-learning and corporate training, QA Mentor continues its growth, expansion, and footprint around the globe.
Awards & Recognition:
Winner in Most Prestigious Category - Leading Vendor Award by European Software Testing Awards in London, UK
Winner of Graduate Tester Award at North America Testing Awards
Top 10 Robotics Process Automation Companies by CIO Review Magazine
10 Pure Mobile Testing Services Providers by Gartner
10 Best Performing Testing Solution Providers by Insight Success Magazine
10 Best QA and Testing Solution Providers by Mirror Review Magazine
10 Top Automation Testing Solution Providers – by CIO Applications Magazine
10 Top QA Testing Companies by Technology Widgets Magazine
Company of The Year by The Technology Headlines Magazine
Best Software Quality Assurance Provider - USA by Global 100 Awards
Best Testing Services Provider North East USA & Excellence Award for Audit Services by TMT News Magazine
20 Most Promising QA/Testing Providers by SiliconIndia magazine
Most Outstanding Quality Assurance Providers - Best Quality Assurance Testing provider in the US -by TMT-News
25 Best QA Companies by Enterprise Outlook Magazine
20 Most Promising Testing Companies by CEO Magazine - Brand of the Year Award by SiliconIndia Magazine
25 Most Promising QA Vendors Award by Outsource Gazette
20 Promising QA Testing Providers from CIO Review Magazine Award
Certifications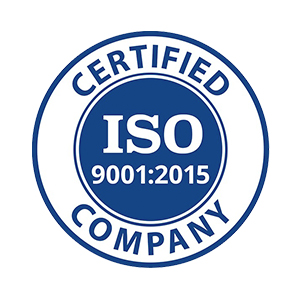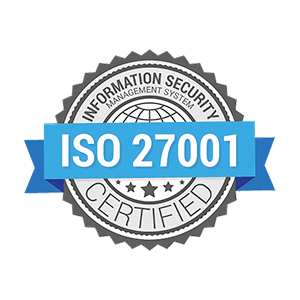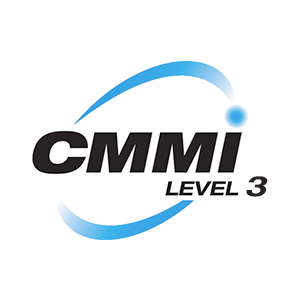 United States
1441 Broadway
,
NYC
,
New York
10018
1-212-960-3812
United States
101 Hudson Street, 21st Floor
,
New Jersey
,
New Jersey
07302
201-918-4616
United States
777 Brickell Avenue
,
Miami
,
Florida
33131
954-998-1418
India
16/6, SuryaKiran Enclave
,
Pune
,
Maharashtra
411027
+91 9819932297
Focus Areas
Client Focus
Medium Business
Small Business
Large Business
QA Mentor Reviews
All Services
Testing Services
Relevance
Most Recent
Rating: high to low
Rating: low to high
Write a Review
Dwight Lee
, Partner at Division Of/
Posted on Jun 10, 2019
Reliable QA
Review Summary
We use QA Mentor to test all of our projects before deploying. Their attention to detail and reliability has been an important part of maintaining a high level of quality in our final products.
What is it about the company that you appreciate the most?
Reliable and fast
Lindsey Allard
, Co-Founder at PlaybookUX
Posted on May 30, 2019
Very professional and solid
Review Summary
They move really quickly which is huge for us as a startup. They are also very flexible. We added their team to our slack channel so now it's so quick to ask them to test certain thing and they meshed with our dev team seamless
What was the project name that you have worked with QA Mentor?
Very professional and
Dharmendar Mothe
, Technical Lead at International Payout Systems Limited
Posted on May 30, 2019
I recommend QA mentor
Review Summary
We have used QA Mentor for our performance and security testing services and they always delivered the results on time with 100% satisfaction. They have well dedicated and very hard working team. We recommed QA mentor to everyone and we always looking forward to working with them again.
What is it about the company that you appreciate the most?
Dedicated and hard working team. Responsible CEO.
SenthilKumar Rajamanickam Mani
, Quality Assurance Manager at Charming Charlie
Posted on May 30, 2019
Excellent QA Service Provider
Review Summary
QA Mentor is top notch right from onboarding process to everything as a QA service provider, we worked with QA Mentor for our site re-launch at Charming Charlie, maintenance releases and multiple complex projects. Team's work exceeded expectations! Their ability to find QA experts with specific skill sets needed for the project in short time and providing custom service options as per the needs, including the time zone match are unparalleled. I would absolutely recommend QA Mentor to anyone who is looking for the best QA service provider.
What is it about the company that you appreciate the most?
Reliability, Availability and Thoroughness
Heidi Lobecker
, IT Program Manager at TM Forum
Posted on May 29, 2019
QA Mentor Review
Review Summary
We have had an excellent experience with QA Mentor. We have an ongoing Website Maintenance QA resource that we use to support website releases every 2 weeks. We have also worked with QA Mentor on a major, complex project and were very satisfied. I recommend QA Mentor very highly. Ruslan Desyatnikov and his team are top notch.
What is it about the company that you appreciate the most?
QA Mentor is responsive, smart, reliable and nice to work with.
What was it about the company that you didn't like which they should do better?
n/a
Domoniq Doby
, Lead Quality Assurance at Cie Digital Labs
Posted on May 24, 2019
Prompt, On tasks, and Great with Directions
Review Summary
QA Mentor has been an excellent on demand source for our immediate QA needs. Not only are they prompt and great at executing directions, they exceed expectations. They also have great integrity and are always responsive when needed, and not needed. I will continue to use them for my on demand QA services.
What is it about the company that you appreciate the most?
Ability to execute directions and be responsive when needed.
What was it about the company that you didn't like which they should do better?
Theyve been a great asset so far.
Ray Sherry
, CTO at Traydstream
Posted on May 23, 2019
Best Testing Service Provider
Review Summary
I found the range of services offered by QA Mentor like no other and through our recent testing exercise they were both professional and flexible. I would definitely use again.
Carol Roth
, Creator/Founder at Future File (FutureFile.com)
Posted on May 23, 2019
Absolutely Fantastic, Professional Experience
Review Summary
We hired QA Mentor to do the testing for our Future File legacy planning system software. I only wish every tech firm I have worked with (and frankly everyone I have work with ) were as organized, professional and thorough as them. From clear expectations to reporting, they were a delight to work with. One of my best professional experiences and I am incredibly particular.
What is it about the company that you appreciate the most?
Highly organized and professional and did what they said they would do.
What was it about the company that you didn't like which they should do better?
NA