QServices INC
Quality Mobile App and Web Development & IT Staffing Solutions
Visit website
QServices Inc, is privately owned offshore Software outsourcing company from India offering Web and Mobile App Development services worldwide since 2014. Our offshore software outsourcing services and solutions are designed with a focus on secure, scalable, expandable and reliable business systems and hence providing you the unique products. Through our low cost, high quality and reliable offshore software services, we serve our clients giving them value for money and thus client satisfaction.

QServices Inc, has a team of 25+ highly-skilled and motivated professionals working in different range of technologies like ReactJS, ReactNative, Angular, Xamarin, MVC, Net Core, Telerik, NodeJS, Twitter Bootstrap, Redis, MongoDB, AWS, WordPress, PHP Development, iPhone, IOS, Android, Smart watch, Bitcoin, Blockchain, Hybrid and always keep our team updated with the latest technologies so that we could provide the best applications in the latest technologies to our precious clients.

We have successfully delivered approx 120+ projects in Mobile and web app development.

Key benefits of software development outsourcing to QServices Inc are:
Experience of developing customized, fully integrated systems for leading firms of industry.
Respond promptly and flexibly to any changes or additions during the course of project.
Sincere Dedication of programmers to meet deadline
Approach to building long term relationship for offshore software development services
Commitment to client benefit maximization
Protection of Intellectual property rights (IPR)
A low risk delivery model and therefore highly predictable systems
Reduce development cost by more than 50%
We succeed by ensuring your success.
For last minutes changes, we provide you 24/7 availability support.
Certifications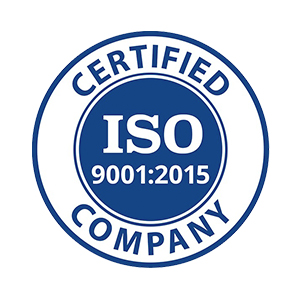 India
D185, Phase 8B, Mohali
,
Mohali
,
Punjab
160055
9501113517
United States
2598 E Sunrise Blvd
,
Fort Lauderdale
,
Florida
33304
+1 (888) 721-3517
Canada
55 Village Center Place, Suite 307 Bldg 4287
,
Mississauga
,
Ontario
L4Z 1V9
+1 (888) 721-3517
Focus Areas
Service Focus
Mobile App Development
Web Development
Web Designing (UI/UX)
E-commerce Development
Software Development
Client Focus
Small Business
Medium Business
Large Business
QServices INC Clients & Portfolios
Key Clients
Philmore J Steven Lewis Alex VanderEls Erik Brown Amer Alic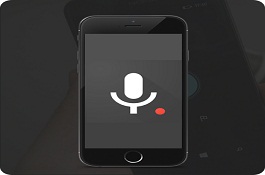 QServices INC Reviews
All Services
Mobile App Development
Web Development
E-commerce Development
Software Development
App Designing (UI/UX)
Relevance
Most Recent
Rating: high to low
Rating: low to high
Write a Review
Amer Alic
, Chief Executive Officer at Alic Consulting
Posted on Aug 29, 2022
Very valuable and knowledgeable project manager has helped move this project forward
Review Summary
I had a good time with this company. I have been working with them on a project for a year now and no complains. They have been able to solve problems that come up with bugs or development and able to communicate well with me. The project manager i have has been amazing help, really enjoy working alongside him to get this app developed.
What is it about the company that you appreciate the most?
project management has been amazing and helps ease my problems
What was it about the company that you didn't like which they should do better?
when someone calls off or sick they dont have anyone to replace that person so project can get delayed
Krish Kishore
, President at Zero Hour Consultants, Inc
Posted on Aug 26, 2022
The team always went above and beyond their call of duty. A great team to work with.
Review Summary
Q Services took my idea from drawing board to design, development and testing. Sahil is very knowledgeable and guided in selecting the right technology. His his team followed the roadmap and delivered more than I asked for. Very happy with their performance and strongly recommend anyone to hire them for their next IT project.
What was the project name that you have worked with QServices INC?
Social Media design, development and testing
Describe your project in brief
This is a social media development using .Net, Sql Server & JavaScript. Qservices provided all the services from drawing board to finishing the project. They divided the work into 12 milestones and delivered it as per the schedule.
What is it about the company that you appreciate the most?
Very talented team, good communication, deployed latest technology and documented well
Very flexible and accommodated my changes even in the final stages of development
What was it about the company that you didn't like which they should do better?
I can't think of anything. They performed as per my satisfaction.
QServices is a great company to work with for any project
Review Summary
I worked with QServices for a software project, not only was the team professional, they were timely and efficient with all deliverables. I would highly recommend anyone looking for assistance with their software efforts to reach out to them.
Wonderful and talented team!
Review Summary
Sahil has been excellent in delivering what was requested and has a wonderful and talented team who are at the top of their game in development! Highly recommend
What was the project name that you have worked with QServices INC?
Dependable!
Outstanding experience and performance!
Review Summary
My name is Erik--a business owner and software engineer. Highly recommending QService Inc. to any firm looking to build quality mobile or web application. Quality assurance is often overlooked, but these guys take that very seriously. My project is composed of complex data structures and algorithms, however, their team of experienced, dedicated developers and highly skilled engineers quickly dissected and decomposed every problem and presented solutions and options that directly met my needs and that was quite impressive! I look forward to long term working relationship with Qservices Inc. Thank you guys!
Software development
Review Summary
Such an amazing team, they go beyond the call of duty. Thank you for such amazing service.
QServices, my best External Development Team
Review Summary
I have been working with the members of QServices, for more than 6 years from 2 different company in North America. The QServices Team has always been there to help me in all my projects. I have still 2 ungoing project and I am still very happy with the quality of QServices.
What is it about the company that you appreciate the most?
There response time and the quality of the work.
What was it about the company that you didn't like which they should do better?
They are always improving. When I expose some issues, they quickly make the changes and update their process to reflect our needs.
Alex VanderEls
, Senior Product Owner at Wodify
Posted on May 29, 2019
MVP for a cross platform native app
Review Summary
I have had an excellent experience working with QServices. We have a highly collaborative relationship and I value them not just as contractors but as partners.
Steven Lewis
, Utility Warehouse at Business Partner
Posted on Jan 09, 2018
Excellent Work on CMS Development using Asp.Net MVC5
Review Summary
QServices Provide us excellent work on Designing our hotels websites and hotel booking software. We started from scratch from designing and Back-end development. Awesome work with quality and end to end support.