QSS Technosoft
Website and Mobile Application Development Company
Visit website
QSS Technosoft (ISO 27001:2013 Certified) & (CMMI Level 3) is an established IT services company having 150+ expert engineers working on enterprise level web and mobile app development. We are providing end-to-end software services which include Application Development, Product Engineering, Managed Services, UI/UX services, Development Services, Testing Services, DevOps Services, Maintenance & Support Services.
QSS Capabilities:
Native App Development: Native Android, Objective C, and Swift-based iOS
Cross-Platform App Development: React Native, Xamarin, PhoneGap, Ionic, SenchaTouch, Angular, JQuery Mobile, etc.
Web Application Development: Node.js, C#/.NET, Java/J2EE, Python, PHP
Front-End Development: AngularJS, ReactJS, HTML5, JQUERY, CSS, ExtJS, GWT
Cloud Technologies: Amazon EC2, Microsoft Azure, Google App Engine
Chatbot Development: Building Virtual Assistants using Facebook Messenger, API.ai, etc.
Certifications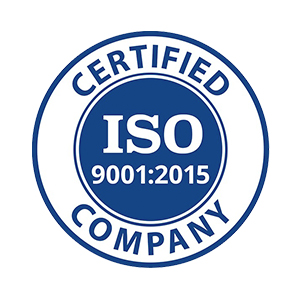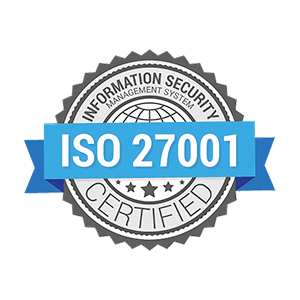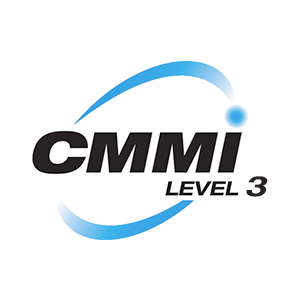 United States
215 East 78th Street - Suite 200
,
Bloomington
,
Minnesota
55420
+1 612-201-1169
UAE
Office No. 1406 The Exchange Tower Business Bay
,
Dubai
,
Dubai
125212
+971-523520991
India
Bestech Business Tower, Unit No. 401 Block A, Sector 66, Mohali
,
Mohali
,
Punjab
+919999481591
India
H-149,1st Floor, H Block, Sector 63
,
Noida
,
Uttar Pradesh
201301
+919999481591
Focus Areas
Service Focus
Mobile App Development
Software Development
Web Development
App Designing (UI/UX)
Testing Services
Client Focus
Medium Business
Small Business
Large Business
Industry Focus
10%
10%
10%
10%
10%
10%
10%
10%
10%
10%
Advertising & Marketing
Automotive
Art, Entertainment & Music
QSS Technosoft Executive Interview

Sanjay Pandey
Co-founder and Director of Sales
Visit Profile
Please introduce your company and give a brief about your role within the company?
QSS Technosoft is an India-based software development company founded in 2010. We are engaged in offering industry-specific and niche technology solutions in terms of Web Development, Mobile Application Development, System Integration, UI/UX Services, Product Engineering, Testing Services, etc. Blockchain Development, AI & Machine Learning, Chatbot Development are some novel technologies that we have recently added up in our IT portfolio. Working for global clients based across geographical boundaries, QSS is an ISO 27001 & CMMI Level 3 certified company. Recognition from industry leaders like Clutch, GoodFirms, MirrorReview, etc. further validates our success in the concerned field.

As a co-founder, I'm honored to lead the QSS team with my strategic direction for the organization alongside my co-founder, Pankaj Wadhwa. I am currently managing the brand of the QSS handling both internal and external activities that include administration, providing inputs for technology direction, finding new markets, driving customer engagement through Sales & Marketing, etc.
What was the idea behind starting this organization?
Wrong foresight, poor execution, budget as well as resource constraints have made many IT startups difficult surviving into this highly competitive industry. The main motive behind starting this organization was to deliver innovative solutions to create value for our clients.

Coming from an IT background, we were well aware of the pitfalls and unfailingly strived towards selecting the right technology development process to serve clients better. We are keen to help people create something new and innovative that can drive higher business growth to them. This made us found QSS Technosoft. The idea behind the organization was to create a perfect place for employees to work and offer great value for clients. Our team of engineers develops end-user friendly solutions that could help our customers expand and succeed in their areas.
What is your company's business model–in house team or third party vendors/ outsourcing?
At QSS, we don't outsource or hire third-party vendors for any of our projects; all of our work is 100% in-house. We are an end to end provider of IT services and have all the required skillset in-house in our company. The success of our business model lies in combining competence, high qualifications, and motivation of the strong team. Our team comprises of skilled specialists who possess knowledge in various areas of software development and are absolutely capable of providing the expected result at all its stages. This is largely achieved due to the fact that we pay great attention to improving the special skills of our employees and constantly monitor their KPIs.
How is your business model beneficial from a value addition perspective to the clients compared to other companies' models?
QSS, with over 9+ years of expertise & 150+ strong team of developers, believes in working with detail-orientation & strong communication with all of our clients. Our team of engineers possesses strong expertise & knowledge in diversified areas of software development. Our business model allows us to professionally deal with our clients' requirements while maintaining a high level of privacy. When approaching a new project, we strive to understand clients' goals and get things done the way business really needs it.

Not just the clients, we value our employees as well, we keep upgrading their skills through knowledge sharing sessions & training. We are one of the early adopters and ahead of its competitors in trying upcoming technologies like IoT, Chatbot, Blockchain, Artificial Intelligence, and machine learning (ML) to automate customers' business needs.

Our way of doing business is based on complete transparency that allows us to reach mutual confidence avoiding misunderstandings that pose risks to a project. We work adjusting to the client's time zone. This gives flexibility to the team and client to work closely with each other. Also, our support team is available during odd hours to help our customers as and when required. This is what makes us different from a lot of other companies out there.
What industries do you generally cater to? Are your customers repetitive?
QSS Technosoft has expertise across multiple industries. We have delivered several web and mobile-based applications for industries like Healthcare, Telecom, Law Enforcement, Biometrics, Finance, GIS, Education, Transport & Logistics, Sports, etc. Some of our recent work include: development of a scalable & user-friendly mobile health app loaded with features: online consultation, prescription, and follow-ups that considerably reduce physical visits to hospitals. We have healthcare expert developers who understand HL7, HIPAA, etc. very well. Indoor Positioning App is another demonstrated work by our GIS expert engineers. The app guides users to navigate from their current location to a destined point of interest inside premises. We have built navigation applications on top of most of the popular map applications and SDKs.

We continuously look for new challenges and work on great innovative solutions. Working in diversified businesses has enabled us to create domain-specific understanding, and this is why we are able to achieve 80% repeat business from our clients.
Mention the objectives or the parameters critical in determining the time frame of developing a web app.
Developing a mobile application depends upon its features, functionality, complexity, UI, and other requirements. Before providing any time-frame, we first thoroughly analyze the project, which helps us in giving the right time-frame to the client. Essentially, we follow these steps:
At first, we ensure the requirements of the task. For this, we conduct an in-depth session with the client clarifying his/her requirements.
The next step involves the project manager, who creates visibility of the work by creating one or several Micro Prototypes. He analyzes the business requirements and provides further ideas & suggestions.
Once we are clear about what we should do and how are we going to approach it technically, we break down the entire project to small-sized tasks and estimate them to get the exact timeline.
How much effort in terms of time goes into developing the front end and back end of a web app?
Again, it depends on the project's business and technical requirements. Generally, both backend and frontend development has different time frames. When developing a project from scratch, backend development involves more time and effort compared to frontend development. Scalability of application, the security of the application, reports, analytics, etc., is handled at the backend, and these are considerably large features compared to the frontend of the application. Therefore developing the backend of any application will take more analysis and planning and hence more time.
What are the key parameters to be considered before selecting the right platform for a web application?
Application features, scalability, platforms to be supported, target users, time to market, resource availability, etc. are some of the key parameters to consider before selecting the right platform to build a web application.
Which platform and technologies do you prefer to use in the development of your web apps?
QSS team has been developing web applications using multiple technologies and frameworks. We are always looking forward to trying new and upcoming technologies, and we train our resources on these new technologies. Some of the most prominent technologies we work with include: Angular, React, Java, JavaScript, Python, .Net, Node, etc. We keep ourselves updated with the current tech trends and try to use new and progressive ones. QSS Technosoft is one of the early adopters and ahead of its competitors in trying upcoming technologies like Google's Go language.
Do you offer website design templates or customized website design, and do you have a responsive website design?
We offer both website templates as well as customized website design as per the client's needs. We always offer effective user experience and responsive user interface design for our web development.
Which Content Management System do you prefer to use (Wordpress, Joomla, Drupal, etc.)?
We prefer using Wordpress CMS as it is the most popular open-source, SEO-friendly platform that allows easy integration of all types of tools as well as unlimited benefits like flexibility, easily customizable, easy to maintain, etc. There is a great community behind this framework, and there are a large number of plugins available in the market that gives it a distinct advantage compared to other frameworks.
Do you provide website maintenance services?
Yes, we do. We provide a free support service for a specified duration after the completion and delivery of a project. After this free support period, we start the paid support service to the client. During this period, we maintain a team to handle the website support and maintenance. Our website maintenance service includes:
Monitoring of server and logs
Monitoring of application logs
Keeping a watch on updates in the SDK or programming language and make sure that obsolete or deprecated code is handled in time
Troubleshooting & Re-building
Server Migration
Testing and Bug Fixing
Application Improvement and precision
What are the key factors that you consider before deciding the cost of a web application?
Scope of the work, the complexity level, scalability, 3rd party integration, technology stack of the application, resource availability, and business domain are some of the key factors that we consider before deciding the cost of a web application.
What kind of payment structure do you follow to bill your clients? Is it Pay per Feature, Fixed Cost, Pay per Milestone (could be in phases, months, versions etc.)
We are mostly working in the Time & Material model, where we have dedicated resources/teams working on client projects, and we get paid either at the start or end of the month. In some cases, for slightly smaller projects, we are also working on a Fixed Cost model where the project is divided into milestones and payment is linked with delivery milestones.
Do you take in projects which meet your basic budget requirement? If yes, what is the minimum requirement? If no, on what minimum budget you have worked for?
Yes, we do have some criteria for a minimum budget requirement, and we do not take up projects that are smaller than 20,000 USD. Sometimes we do take up smaller projects when the project is really interesting, or there is long term opportunity in associating with a client.
What is the price range (min and max) of the projects that you catered to in 2018?
We have mostly worked on a dedicated resource (Time & Material) model and long term projects. On average, the price range of projects in 2018 has been between 20,000 to 2,50,000 USD.
Kindly share your feedback on how GoodFirms has been doing so far in increasing your visibility among potential clients.
GoodFirms is a great platform to expose our services to wider audiences from diversified businesses across the globe. This is an awesome platform that keeps us informed about the best software development firms across the globe, as well as an update about the latest technology trends in the market.

With the help of GoodFirms, we are gaining visibility & trust among our existing clients. We appreciate GoodFirms for showcasing our expertise to the right customer.
QSS Technosoft Clients & Portfolios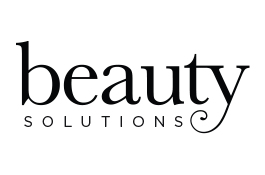 QSS Technosoft Reviews
All Services
Mobile App Development
Web Development
Relevance
Most Recent
Rating: high to low
Rating: low to high
Write a Review
Rashmi Phukan
, Creator of Opportunities (Business Development) at InnovationM
Posted on Sep 18, 2019
Developed a blog website
Review Summary
QSS developed a custom theme based wordpress website to feature various blog categories and also provide functionalities like search and like blogs. The website was build using WordPress and customized using HTML, CSS & SASS.

QSS did efficient requirement gathering, analyzed the overall requirement and presented us with a strong plan to build this solution in well-phased manner within the given timeframe.

The team has proficiently handled the overall project management, design, development and testing of complete solution.
What is it about the company that you appreciate the most?
QSS maintained transparency, communication and result-oriented approach well across each level of development. I really liked their professional & positive attitude about the work that they processed & delivered with high levels of motivation & confidence.
What was it about the company that you didn't like which they should do better?
They met our expectations pretty well.
John Liaw
, Program Manager at Dell
Posted on Sep 16, 2019
Great execution on unique designs
Review Summary
Great communications and execution for unique designs and tech for websites that are unique and original. Works with you on how to execute unique designs with the latest tech.
What is it about the company that you appreciate the most?
Good follow through and after-service.
What was it about the company that you didn't like which they should do better?
Tracking schedule and provide progress updates.
Stanley Patela
, Dev Ops Engineer at OrbiMed
Posted on Sep 04, 2019
GoUpendo Portal Development
Review Summary
We wanted to build a platform where startup founders could seek appointment with influencers who are successful individuals in their business. Advice seekers will need to pay for this service and this payment will go to a NGO or not-for-profit organization of Influencer's choice. Our goal was to build a secure and reliable platform for handling our business. QSS was recommended to us by a friend. We had couple of meetings initially to see their business understanding and technical capability. Once convinced, we kicked-off the project within 2 weeks. We hired QSS for end to end development of the platform and they provided us consulting services along with application development, testing and support services. We are very excited with the outcome so far and have started planning for next phase enhancements that will take our platform to move to the
next level.

QSS team is very good in understanding business problem and translating it into digital solution. It has been great working with them for over 4-5 months. They are a good, reliable and honest partner and we would use them for our future projects too.
Fishing Tournament Platform Development - Excellent Performance!
Review Summary
Following two years of using a third party's fishing tournament scoring app, the Champions Tour decided it was time to take control of its fishing tournament scoring needs and work with an agency to develop its own app. What makes the Champions Tour Scoring App so unique is that it has the ability to be customized to the needs of each event and the parameters that are in place. Tournaments can be set up for individual or team competitions, and the event can choose which species of fish count, how many fish count, and whether it is total inches or total weight that is the determining criteria.

QSS was recommended to us by a friend and our relationship goes back couple of years. We were confident about their technical capabilities and involved them right from the start of the project when we were discussing the business requirements. QSS team has built the complete platform which includes development of backend, frontend, mobile apps, etc. They have provided designing, development, testing and devops services for this application.
QSS team was very prompt in responding to our queries and were available on call, even during their late night hours. They extended their support even during weekends to ensure that weekend tournaments did not run through any issues.

I cannot stress strongly enough how helpful and responsive the QSS team has been. Not only did they build a great app, but they have gone above and beyond to support the use of the app and to help build in additional functionality as new needs were realized in the course running fishing tournaments. The end client is very pleased and have plans to make the app even more robust than it is now.

What is it about the company that you appreciate the most?
Their expertise, customer service, and friendliness are all excellent.
What was it about the company that you didn't like which they should do better?
Nothing I can think of!
Rashmi Kanti
, Web Content Writer/Blogger (Freelance) at KeywordsFly
Posted on Jul 16, 2019
The most reliable web & Mobile App Development using latest technology
Review Summary
QSS Technosoft is a perfect match if you are looking for a reliable mobile & web development company. The company has 100+ developers proficient in building apps in the latest technology like AngularJS, Node.js etc. Till now, the company has delivered complex apps in the healthcare sector, travel, logistics etc. Focusing on your success by creating most user-friendly web/mobile apps, the company feels proud mentioning its large base of happy clients from across the globe.
QSS Technosoft has sound expertise in delivering complex, robust and scalable development solutions at an affordable price.
What is it about the company that you appreciate the most?
The company following the latest technological trends.
What was it about the company that you didn't like which they should do better?
May be the project overall duration.

KUMAR ADARSH
, Digital Account Manager at TechZest Web Solutions
Posted on Jul 15, 2019
Thanks to QSS Technosoft for Quality Works
Review Summary
I am happy to choose the QSS Technosoft for Enterprise Web and Mobile App Development.
The work they are doing is amazing and upto the mark with the latest technology and trends evolving nowadays. My overall experience using their services is excellent, I recommend the company for everyone. Their service quality is excellent, reliability is good, technical ability is excellent. Overall I would like to give them 4 stars.