Qubstudio is a globally recognized Digital Product Design Agency founded in 2007.

We have been long-term partners of worldwide digital-first companies. We design digital products and brands in various industries, such as financial, logistics, medical, educational, and entertainment. For five years in a row, our agency has been globally recognized as a Top UX Design Agency by Clutch. And also, we have received the Red Dot Best of the Best Design Award, Red Dot Design Award, UX Design Award, and others.

Our team is 70 highly-qualified creative professionals working on a wide range of design and development. Together we form a community of open-minded people ready to solve complex business issues.
Discover the full list of our services and get in touch: https://qubstudio.com/services/
United Kingdom
One Canada Square, Canary Wharf
,
London
,
London
E14 5AB
Ukraine
Horodotska Street 225
,
Lviv
,
Lviv
79007
+38(097)649-70-67
Focus Areas
Service Focus
App Designing (UI/UX)
Web Designing (UI/UX)
Qubstudio Clients & Portfolios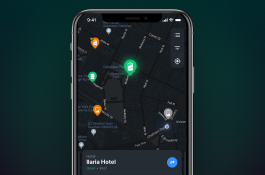 Resources