Quytech
Mobile App/AI/Game/Blockchain Development Company
Visit website
Quytech is a trusted Mobile app,AI/ML, Blockchain, and Game development company with over 10 years of experience that helps startups to take their first step in the right direction. We leverage the latest technology to shape your mobile app idea into reality. Our developed applications are appreciated for highly interactive UI/UX, impeccable design, and flawless functionalities that help startups to deliver an unmatched experience to their targeted audience.
With services like Android/iOS app development, Flutter app development, AI/ML app development, Blockchain development, Unity/Unreal game development, AR/VR app development, React /Angular development, and more, we have been fueling success to hundreds of clients from Healthcare, Fitness, Sports, Education, eLearning, CPG, Retail, eCommerce, Real Estate, Hospitality, Travel, and other business verticals.
To build a robust and scalable application, we follow a startup-oriented approach, which includes choosing the right tech stack that meets our client's expectation, fulfills their business goals, fits in their budget, and help in raising funds.
Our Portfolio:
Mobile App
AI Portfolio
Gaming
Blockchain
UI/UX
AR/VR
India
Plot No 657, Udhyog Vihar, Phase 5
,
Gurugram
,
Haryana
122016
+91 70422 95974
United States
340 S Lemon Ave #5254
,
Walnut
,
California
CA 91789
+1 213 493 2650
United States
188 Grand Street, Unit #212
,
NYC
,
New York
NY 10013
+1 213 493 2650
United Kingdom
79 Scholars Walk Langley
,
London
,
London
+44 208 089 4430
Focus Areas
Service Focus
Mobile App Development
Blockchain Technology
Game Development
Software Development
App Designing (UI/UX)
Quytech Executive Interview
Visit Profile
Please introduce your company and give a brief about your role within the company?
Quytech is a software solutions provider with expertise in several domains such as Mobile App Development, Augmented and Virtual Reality, Computer Vision and Artificial Intelligence. We have been providing solutions to both Enterprises and Startups. Some of our clients include ExxonMobil, Pernod Ricard, Honda Power Products and more.

I am the Co-founder and Managing Director of the company.
What was the idea behind starting this organization?
We started Quytech in 2010 as a pure play Apps company. Initially, we started off developing apps. It was then an early market and then we soon shifted to a B2B model.
What are your company's business model–in house team or third party vendors/ outsourcing?
Quy Technology's team is completely in-house.
How is your business model beneficial from a value addition perspective to the clients compared to other companies' models?
In spite of all the competition, there are some good reasons why some of our clients choose us over other service providers. First off when we take over a project, we offer consultancy services to the clients and also make sure they are aware of the improvements that we could bring to the table. Second, a lot of clients are not aware of the latest technologies or techniques to enhance their apps and software. So, we use our vast experience to guide them. This, in turn, helps them gain better visibility to their product roadmap and also develop a better vision for the product.
We usually operate in 2 business models; first, to provide a fixed scope engineered product. Second, to provide a rolling cost service.
What industries do you generally cater to? Are your customers repetitive? If yes, what ratio of clients has been repetitive to you?
We have worked across 10 different industries; Oil and gas, Automotive, Power, Liquor, Real Estate, Hospitality, Retail, FMCG, CPG, Pharma, Stationary, Diary, Electricals, and many others.
Mention the objectives or the parameters critical in determining the time frame of developing a mobile app.
A couple of critical criteria that we account for include: First: the nature and complexity of the mobile app. Second, the turnaround time combined with the feedbacks. The time taken to gather feedback and embed the same in the app is what delays the development process of most of the apps. We can't blame the clients because certain things become clear to them only once they start using the app.
How much effort in terms of time goes into developing the front end and back end of a mobile app?
It depends. A typical app usually takes 3-4 months to get developed. Depending on the complexity the backend may take 60-90 man days. The front end development might take a similar number of days.
What are the key parameters to be considered before selecting the right platform for a mobile application?
There are a few very important criteria for considering the right platform:-
1. Open source vs closed source – If the platform is open source, it's possible for a developer to modify and add code to the platform if required. So, even if there are limitations to the platform, being open source helps. For closed source, one is always dependant on the platform owner to update the new features and capabilities.
2. Availability of Talent – Are developers easily available for the platform? If not, it's very difficult to ramp up a team quickly if required.
3. Extensibility- Can the platform be extended to incorporate any new feature that may come up?
4. Cost-effectiveness – Some of the platforms are not cost effective and the developers end up writing separate code base for both Android and iOS. We strongly discourage using them as they have no particular benefit.
5. Prebuilt forms, drag and drop editors – A platform which has components readily available and can be used re-used can be a great help. It helps speed up the work and also maintains the quality of the apps.
Which platform do you suggest your clients to begin with when they approach you with an idea (Android or iOS) and why?
We suggest Native platforms; Swift for iOS and Java for Android. The reasons are many. Over the last 10 years a lot of cross development platforms have come up and none have been very successful in causing the shift to them. Also, from a cost-benefit analysis viewpoint, considering the limitations of these cross development platforms, the limitations and costs outweigh the effort.

But we do have a cross-platform team that works on Ionic, React Native platforms. From a client perspective, we don't see a lot of cost benefits but sometimes the clients are convinced that there wasn't a single code base for both the apps.
Android or iOS, Native or Hybrid — which platform is best to use to build your app? What are your recommendations?
We suggest Native platforms; Swift for iOS and Java for Android. The reasons are many. Over the last 10 years a lot of cross development platforms have come up and none have been very successful in terms of widespread adoption. Also, from a cost-benefit analysis, considering the limitations of these cross development platforms, something the limitations and costs outweigh the effort.
What are the key factors that you consider before deciding the cost of a mobile application?
The majority of the costs depends only on the effort that is required to develop the mobile app. The main factors include the complexity of the app development, integration complexity, communication overhead, testing complexity, etc.
What kind of payment structure do you follow to bill your clients? Is it Pay per Feature, Fixed Cost, Pay per Milestone (could be in phases, months, versions etc.)
We usually follow either may per milestone or pay per developer hour.
Do you take in projects which meet your basic budget requirement? If yes, what is the minimum requirement? If no, on what minimum budget you have worked for?
Yes. We usually take projects which are at least 10,000 USD. Below this budget its very difficult to justify the sales time spent on the project.
What is the price range (min and max) of the projects that you catered to in 2018?
In 2018, our projects ranged from 10,000 USD to 200,000 USD.
Which business model do you suggest to your clients enabling them to generate revenue from mobile applications? Why?
This depends on the type of app that the client is planning to build. Transaction-based apps can easily be monetized by the commission.
The monetization of content-based apps or games is tricky. Ads are usually not preferred by the user. Data gathering and analysis can be used to monetize these apps. But for these monetization comes a lot later.
B2B or productivity apps are the easiest to monetize and the customers are willing to pay very early in the cycle.
Kindly share your feedback on how GoodFirms has been doing so far in increasing your visibility among potential clients.
We see GoodFirms as a partner in helping the potential clients discover the right service provider. GoodFirms have helped us gain visibility and it's a great value-add.
Quytech Clients & Portfolios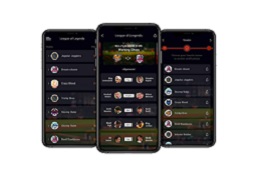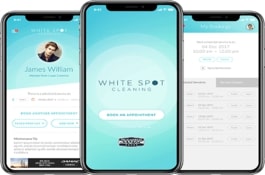 Quytech Reviews
All Services
Mobile App Development
AR & VR Development
App Designing (UI/UX)
Relevance
Most Recent
Rating: high to low
Rating: low to high
Write a Review
Aria Lee
Posted on Sep 24, 2020
Attention to detail and great technical knowledge!
Review Summary
I approached Quytech to turn my startup idea of building a live streaming application into reality. The first thing that impressed me was an instant response to my query. Being a naïve in the mobile development world, I was not having much idea about what would be needed to make my app successful. But, the team of developers, designers, testing engineers left no stone unturned to ensure that the developed app not only matches my requirements but also gets launched successfully on both the Android and iOS platforms. Today, my app is enjoying immense success and a humongous customer base. Would definitely recommended Quytech to everyone!
Nitesh Tawar
Posted on Jul 15, 2020
Highly recommended!
Review Summary
I contacted Quytech for developing a mobile application for my restaurant. I must say the development team working at the company is highly professional and dedicated towards their work. Firstly, they collected my requirements and then suggested me the best tech stack for it.
During the entire development period, they kept me updated (using their in-house software) with the progress of my project. After just three months, my app was ready to launch. The best thing about the company is that they never cross your budget limits and develop and deliver a flawless mobile application. Highly recommended!
What is it about the company that you appreciate the most?
They never cross your budget limits and develop and deliver a flawless mobile application.
Daniel Kauth, Founder and CEO at LOCO tables Ltd liab Co
Posted on Mar 16, 2020
Choose the right partner for your project!
Review Summary
While choosing a partner to realize my dream, I contacted dozens of companies around the globe: no company came close to what QuyTech had to offer.
The past two years have confirmed that QuyTech was the right choice.

My biggest a posterior worry turned out to be one of QuyTech's greatest strengths: the communication with QuyTech is excellent. The team was always very responsive and made the thousands of kilometres of distance between us disappear.

With QuyTech, we are working together as one team, to produce astonishing results and to realize one dream: LOCO tables!
Alberto Herrera Estarriaga MBA, Strategy & Marketing Manager at Baker Hughes
Posted on May 27, 2020
AR Solutions
Review Summary
I had the opportunity to share some time working with QUYTECH for a small AR project and I got positively surprised about their ability to meet expectations. They built the solution in 3D Virtualized and helped to merge the solution dealing with AWS Server until the solution was properly working. I can ensure that their team walked the extra mile ensuring quality. We will continue working with QUYTECH in the future. I would strongly recommend QUYTECH as a good IT partner to work with!
Saurabh Agarwal, Technical Lead at Square Yards
Posted on Oct 16, 2018
Best VR development company
Review Summary
I had the best experience with Quytech. They carry a very professional attitude. Their AR /VR development team have been exceptional for my business. The company is a reliable partner developing and maintaining the VR solutions like VR training. We worked with the company on a project related to employees training for our business. I highly recommend them as the company is a flexible and inspiring partner ready to assist and advise.
Ramesh Dhiman, Window System Administrator at Quarkcity India Pvt Limited
Posted on Oct 16, 2018
Good AR Development company
Review Summary
It is a pleasure working with a dedicated and professional team of Quytech. The team here is highly expert in the field of Augmented Reality. They have fulfilled the expectations with their amazing work! They work fast and are always open to help anytime. With them tight deadlines are never a problem regardless of project size. It's always a pleasure to work with Quytech.

Shailendra S
Posted on Jun 26, 2020
Top-notch app development services and excellent support & maintenance
Review Summary
We have been working with Quytech for two years now; great team, quality work, and round the clock support. Got my mobile app project delivered on time and now, they are maintaining it so well to bring new upgrades, bug fixes, and advanced features. What impresses us the most about Quytech is its professionalism and systematic work approach to deliver quality work without exceeding clients' budget requirements.
sunita bisht
Posted on Jun 26, 2020
Trusted mobile app development partner
Review Summary
A friend (also a previous client of this company) recommended me to choose Quytech to develop a cross-platform mobile application for my business. I did the same and got an outstanding mobile application that was just perfect and flawless. The best thing about their developers is that they hold themselves tight to deadlines, even when I didn't provide the same.

Thanks Quytech!
Anubhav Singla, Senior Manager, Engg Research, Design & Development at Maruti Suzuki India Limited
Posted on Feb 22, 2018
Excellent quality and support for apps
Review Summary
Got engaged with this team for a mobile app development and support. Multiple options and formats proposed from the team and they built an excellent app
What is it about the company that you appreciate the most?
Hardworking, dedicated team. Understands the requirements well and proposed various options. Finally built a nice mobile app as required.
What was it about the company that you didn't like which they should do better?
Improvement is a relative term and they should increase their standards by benchmarking their own good work and that being done across the industry.
GAURAV RATURI, Technical Writer at Aptara
Posted on Jul 19, 2018
Mobile App development company
Review Summary
Quytech have good knowledge in developing mobile apps, with professionals out here who can take care of the client and user need. They estimate cost with performance that gives a clear idea of how much planning and evaluation has to be done. Great experience to work with Quytech.
Aanchal Aggarwal, Digital Marketing Consultant at RA Power Solutions Pvt. Ltd.
Posted on Aug 14, 2018
Excellent Experience
Review Summary
Working with Quytech , had an amazing experience as it carry a responsive attitude. The team here posses an expert that is skilled and knowledgeable. The way they managed the project was applaudable. Moreover they are responsive, proactive, hardworking and punctual with the timeline of project. This makes the team quite positive and skillful.
Juho Keinä, Chief Executive Officer at Purple Taksy Oü
Posted on Mar 03, 2020
Cheated me and took my money
Review Summary
I started a taxi app business project on 1.7.2019 and they practically didn't deliver me anything in 8 months. Their leader Siddharth Garg won't even answer me and they took my time and 8000 euros and are not even trying to return it.
What is it about the company that you appreciate the most?
Nothing
What was it about the company that you didn't like which they should do better?
not cheating customers and when they can't deliver 2 months project in 8 months they should pay the money back.
Ashish Gupta
Posted on Mar 09, 2020
Reliable and Responsive team
Review Summary
I found Quytech on Goodfirm and finalized a project on mobile app for my startup. They guys are awesome, delivered my project on time as they have outstanding team of developers.
Thanks Guys!! I always prefer working with you for any tech projects.
Sarika Puri
Posted on Jun 26, 2020
Seamless app development and support
Review Summary
I contacted Quytech to get a feature-rich mobile application for my fashion startup. Within a month, the company provided me a fully-functional app with all the required features and amazing user interface. The thing that I liked the most about this company is the professionalism of its developers. I highly recommend Quytech for mobile app development services.
Anshul Jindal, Managing Director at at IndoRama Health Care Pvt. Ltd.
Posted on Oct 07, 2020
Perfect
Review Summary
I was looking out for a mobile app development company that can build a pharma app for my startup within the limited budget. And that's when I contacted Quytech. The company developed a pharma app with all the essential features and a user-friendly interface within two months. Highly appreciate their professionalism and commitment to deliver my project on time.