Redwerk is a software development agency recognized by Microsoft Partner Network as a tech leader showing consistent capability and commitment. Our high expertise is also acknowledged by leading tech listings like Clutch, GoodFirms, DesignRush, SoftwareWorld, and ITFirms.
Since 2005, we've helped over 170 businesses from 22 countries ideate & build successful SaaS products, migrate to the cloud, and reduce their technical debt.
We've worked with startups and big names from Media & Entertainment, E-Government, E-learning, Construction Materials, and GameDev.
Unlike many other vendors, we know how to work with non-techies so that their ideas and years of experience are mirrored in the software we develop. We care not only about our client's requirements but also the needs of end-users.
Among the 250+ projects we've delivered are successful e-learning apps like Gooroo, AI-driven multivariate testing solutions like Evolv, restaurant management SaaS like Quandoo, and an e-voting platform for the European Parliament.
Speaking of our client wins, we helped:
Recruit Media create all-in-one HR platform from scratch and gain the recognition they deserve: Recruit Media was acquired by a successful staffing franchiser working across 35 states in the USA
C!A develop an innovative e-government solution that was successfully integrated into operations by ten state and county human services agencies across the USA
KB&G translate years of experience in the construction industry into #1 automated smart pricing solution in New Zealand
Kooky implement digital cup smart system and become #1 green business in Switzerland
Gain more visibility into your project's scope and overall feasibility with our free consultation.
Contact us at [email protected], and we'll set you on the right track.
Ukraine
Ivana Franka 20b
,
Kyiv
,
kyiv
01030
+380734036422
Focus Areas
Service Focus
18%
15%
10%
10%
10%
8%
8%
8%
5%
5%
3%
Testing Services
App Designing (UI/UX)
Mobile App Development
Software Development
Artificial Intelligence
Redwerk Executive Interview
Konstantin Klyagin
CEO and Founder
Visit Profile
Please introduce your company and give a brief about your role within the company?
Redwerk is a full-cycle software product development agency. Since 2005 we have been helping companies worldwide design, develop, enhance and test their products. Having started with a team of 3, now our headcount is close to 60.

In a nutshell, what we do can be described as "Software as a Service as a service". We specialize in a vast majority of modern software solutions which are SaaS or PaaS. A typical SaaS solution consists of a backend with database and business logic, a web frontend (normally responsive), mobile apps and sometimes also of an API for 3rd party developers.

I am the Founder and the CEO of the company. I learn new skills and design processes to delegate them to others, who are better at them than I am. My background is software engineering and before establishing Redwerk, I have played various roles in the software development industry like C++ developer, team leader, architect, project manager, product owner and technical writer. My interest in computers started at a very young age. I was 6 years old when I first saw a computer and 8 when I wrote my first program.
What was the idea behind starting this organization?
The initial idea was to build a one-stop shop that can address every phase of a software development lifecycle: business analysis, functional and tech specification, UI/UX design and visuals, development, testing, deployment, maintenance and support. That's why we're not only a team of developers, but also QA engineers, DevOps, UI/UX and graphic designers, project managers and business analysts. Our customers appreciate the fact that everything is done in-house, without the need to employ multiple agencies and coordinate work between them.
What are your company's business model in-house team or third party vendors/ outsourcing?
All the work is done by full-time employees of Redwerk in our two R&D centers in Ukraine. We do not use any external resources nor do we work with freelancers. Also, we do not outstaff. If you're looking to screen and hire individual developers, hiring an agency for that is a huge overhead. What we do is manage teams, and take care of the entire process, including resource selection and also of replacements. Basically, providing managed teams where communication, planning, deadlines, as well as QA and code reviews are taken care of internally.
How is your business model beneficial from a value-added perspective to the clients compared to other companies' models?
In our typical managed team setup, communication is streamlined through a PM/BA from our side and the developers' work is tested by a QA person. Our UI/UX team can also assist with new screens and flows. DevOps are to be called for on demand. Involving additional resources is flexible and our customers only pay for the actual hours we worked on their projects. On-demand usage lets reduce costs dramatically compared to outsourcing or outstaffing each role full-time. On top of that, our rates for all of these roles are very moderate compared to Europe and North America as our R&D is located in Ukraine, a country which is known for its engineering talent and education.
What industries do you generally cater to? Are your customers repetitive? If yes, what ratio of clients has been repetitive to you?
When we started back in 2005, we had two customers: a leading vendor of e-government solutions in Benelux, and an electronics manufacturer, whose parts were used in the NASA Sprit and Opportunity mission to Mars.

I like to say that technology is something you can apply both in a church and in a brothel. It's pretty much the same stack, be it web, mobile, machine learning or AI. Specializing in technology, in the later years we extended our industry knowledge to media and entertainment with US customers. We also helped one of our clients to take care of their legacy products through data mining. Recently, we worked on machine learning for a venture capital fund organization that wanted to shorten their decision-making time on loans with the help of AI. I'm really happy that most of our customers recommend us to their partners and bring us into their new companies when they switch jobs. Considering this repetitive, I would say that we get about 70% of business through word of mouth.
Mention the objectives or the parameters critical in determining the time frame of developing a mobile app.
For proper expectations management, before starting any project, we provide our customers with a detailed offer indicating the budget range and the delivery timeframe. Like in any software project, the detail level of the specification is the decisive parameter. Even in an agile process, you cannot start building the first prototype with too many unknowns. That's why requirements check is a must. If they're too broad or vague, it's important to establish the functionality. For a mobile app, the best way to describe the functionality is a set of wireframes that clarifies its flow and business logic. If that's unavailable, as a full-cycle agency, Redwerk offers prototyping and functional specification writing service. Together with the customer, this discovery effort up to a week for an average application introduces much more clarity and confidence when assessing the development effort and delivery timeline.
How much effort in terms of time goes into developing the front end and back end of a mobile app?
It's tricky to generalize on this question because it depends on how much overall business logic resides on frontend vs backend. For example, if it's a casual game, of course, 90% to 100% of the effort is the mobile app itself. However, an app like the one managing table bookings for restaurant owners, where the frontend only visualizes the data from the server and submits changes back via the API, the effort distribution is 20% frontend vs 80% backend.
What are the key parameters to be considered before selecting the right platform for a mobile application?
While a lot has been achieved to make app development easier, from Titanium Appcelerator to Xamarin and React Native, the outcome is that it's still easier to find developers with native skills. One of the main questions you need to answer when choosing a technology is: How easy is it to find a developer with the required skillset? While bringing web technology mobile was supposed to extend the army of the mobile developer, in reality, it requires knowledge of both web and a mobile stack of technologies, making it more difficult to find required talent. However, for games and graphics apps, Unity is an option to consider.
Which platform do you suggest your clients to begin with when they approach you with an idea (Android or iOS) and why?
Nowadays choosing a store is more a business decision than that of technology. If the app itself is value, iOS App Store is better for selling the app or in-app purchases. By far people shop more there compared to Google Play. Selling a casual game or premium content? Post it on App Store and get more buys. However, if user outreach is the goal, Android userbase is bigger. It is the case when the app is a gateway to the value, which is not only available mobile. Consider an internet banking client app. Special cases are when your main target audience is users of a specific platform. For instance, if you're selling drones and your research says most of your users are on iOS, you may want to start with this platform and then extend to Android.
Android or iOS, Native or Hybrid — which platform is best to use to build your app? What are your recommendations?
Cross-platform and WYSIWYG tools are great for prototyping or creating small apps that visualize the data coming from the backend. Problems begin when you try to do something the platform authors haven't thought of. I saw cases when workarounds for platform limitations were equal or more significant in effort than re-writing the entire application natively. This is not just my observation. Earlier this year in June Airbnb announced it would be dropping React Native, whose development it was investing heavily into. Among the reasons, there were both the framework immaturity and three environments expertise their mobile developers had to possess. Airbnb switched entirely to native apps for both iOS and Android.
What are the key factors that you consider before deciding the cost of a mobile application?
As we work on a time and materials basis, for us hourly figures are the main factor that influences the cost of any software. We usually break down a project into smaller, more chewable chunks (functionalities, screens, parts of business logic) and give them two hourly figures: optimistic and pessimistic. Once all estimates have been collected, we sum them together and multiply by our hourly rate. The result is the cost of the project. Speaking of a typical mobile application, the factors to take into account are: the number of screens, external API and payment system integrations, push notifications, and non-standard UI controls.
What kind of payment structure do you follow to bill your clients? Is it Pay per Feature, Fixed Cost, Pay per Milestone (could be in phases, months, versions etc.)
We work on a time and materials basis, where the cost is driven by the amount of development, testing, design and project management hours. We only bill for the hours we work on the customer's project, logging them daily into our issue-tracker for better transparency. Our customers have access to our tracker, where they can log in anytime to see how many hours have been spent today, this month or overall. If during the development phase there is scope creep, our project managers are instructed to pro-actively notify the customer about a possible increase in the resulting man-hours due to newly requested functionality addition or update. Our billing frequency is monthly, so at the end of each month we send out invoices based on the amount of logged hours.
Do you take in projects which meet your basic budget requirement? If yes, what is the minimum requirement? If no, on what minimum budget you have worked for?
Our sales team is instructed that the minimum budget requirement is the price of 100 man-hours. However, you shouldn't neglect minor projects. Sometimes accepting a small project can lead to huge opportunities, making your business great again.
What is the price range (min and max) of the projects that you catered to in 2018?
Many of our projects have no end. A modern software as a service product can only survive by continually adapting to the needs of its customers, A/B testing and improving its functionality. Through managerial decisions, projects can be moved in-house for customer's own developers to continue. In this case, proper documentation and hand-off effort are undertaken. Another possibility is that an active development phase has been done and the project goes into UAT mode, where we only do maintenance as little as 20-40 hours per month until further decisions are made. Our duty is to assure its stability while adding no major features. On the low end, there was an $8,000 e-commerce website update that we did for a customer in the United Arab Emirates.
Which business model do you suggest to your clients enabling them to generate revenue from mobile applications? Why?
The business model should be closely related to the idea of the application. While free with in-app purchases is a good option for premium content apps and for games with virtual goods. An advertisement is better for social applications, where ads can be seamlessly blended into the flow.
Kindly share your feedback on how GoodFirms has been doing so far in increasing your visibility among potential clients.
GoodFirms has been doing a great job contacting our customers for reviews on time and keeping a close eye on Redwerk's progress, treating us with various achievements. My marketing team loves you for that. We got some leads through the listing on your site as well.
Redwerk Clients & Portfolios
Key Clients
Recruit Media
My Bike Valet
AWE Learning
Change & Innovation Agency
Kooky
KillerBee
Encode
Evolv
Mass Movement
OpenTeams
Fanmetrix
BengalFox
Cakemail
Freenet
M3 Glass
Gooroo
Quandoo
Justin Alexander
PageFreezer
Maasmechelen
Cleanagents
Web Intake
EUREL Informatica SpA
The Education Partners
Caesium
CDP Blitz
Searchturbo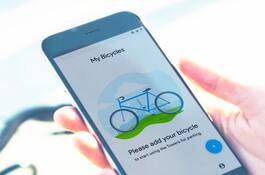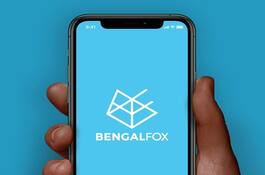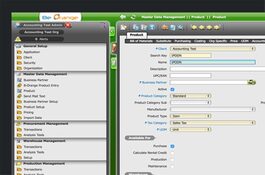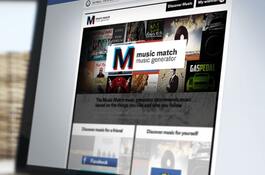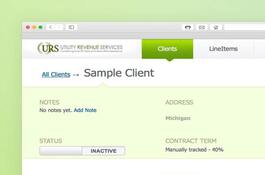 Redwerk Reviews
All Services
Testing Services
Mobile App Development
Software Development
Web Development
DevOps
Relevance
Most Recent
Rating: high to low
Rating: low to high
Write a Review
Kimberly Mathews
, Director of Digital Experience at Northeastern University
Posted on Sep 05, 2022
Redwerks is an essential partner in our work at Northeastern University
Review Summary
Redwerks serves as an extension of the developer team for Northeastern's central marketing team. They are able to build out entire sites, working within the existing Wordpress framework developed in-house. This means they had to pivot as changes to that framework rolled out. Not only were they able to be flexible and iterative with their work, they also contributed improvements to the codebase that we could incorporate into the parent code and theme. Their QA work is meticulous and their communication is always responsive, smart, and clear.
What was the project name that you have worked with Redwerk?
Northeastern Marketing Projects Ad Hoc
Describe your project in brief
Redwerks handles site builds, both front-end and back-end, and QA'ing sites on all screen sizes and devices. They serve as an extension of our in-house team.
What is it about the company that you appreciate the most?
I appreciate their level of skill and their flexibility that never fails to accommodate our evolving approach.
I appreciate their clear communication and professional project management. Kristina is amazing.
What was it about the company that you didn't like which they should do better?
I cannot single anything out that I would improve about our relationship with Redwerks.
Stephanie Levine
, UI/UX Designer, Website Product Manager at Justin Alexander
Posted on Jun 22, 2022
Redwerk is a great partner for all of your web development needs!
Review Summary
I am the UI/UX designer & Product Manager for a global fashion designer, and we have been working with Redwerk for our web development needs since 2014. They have been a great partner, helping us build and expand our web offerings as technology and our business needs have evolved. Our first project with Redwerk was developing a wholesale web portal from the ground up, allowing retailers to purchase our products online for the first time. We then worked with them to build a full, responsive redesign of our B2C website, with a fully custom CMS. Over the years, we have continued adding new features and updating our design/technology to stay current.

Jemma, our project manager has excellent communication and organization skills. She and the dev team work hard to find solutions for any new projects we throw their way. Despite living in a war zone over the past several months, the team has continued to do great work, a true testament to the strength and resilience of the Ukrainian people.
What was the project name that you have worked with Redwerk?
Justin Alexander Bridal - Website Development & Maintenance
Describe your project in brief
Redwerk has managed all of our web development needs since 2014. They started by building us a wholesale web portal from the ground up, allowing our retailers to purchase our products online for the first time. We then worked with them on a full, responsive redesign of our B2C website, with a fully custom CMS. Over the years, they have continued to maintain and expand our website, adding new features and updating our design/technology to stay current.
What is it about the company that you appreciate the most?
Communication: Our PM is easy to reach and available whenever questions/issues arise. We have a weekly meeting and communicate via text almost daily.
Organization: Our PM keeps detailed notes/requirements to keep the dev team on track. We use Jira to report issues, submit tasks, and track progress.
Solutions-based mentality: Redwerk always strives to find a solution for any request we make, no matter how complex.
What was it about the company that you didn't like which they should do better?
Occasional delays due to changes to initial requirements. Redwerk always finds a solution, but doesn't always communicate the impact on timeline
Recommendation for Redwerk
Review Summary
Redwerk is an excellent company to work with. The team is very professional and especially good at what they do. I am very pleased with their work and highly recommend them.
A great outsource team to work with
Review Summary
As a project manager, my team and I worked with Redwork as we need to push to production our new software quicker than our resources permitted. Their team was quick and reliable, always communicating clearly when something was missing or needed more information. They molded their way of working around ours in order to facilitate production and communication even though we were not in the same time zone and they felt like they were part of the internal team. The team of developers we worked with was exceptional and listened to our every need. They took the time to let us know if they were seeing any issues on their end so that we can quickly take action on ours, which saved us a lot of time and money. Would definitely work with them again in the future when we have new projects to deliver quickly.
What is it about the company that you appreciate the most?
Communication skills and their sense of urgency. They worked quickly and efficiently.
What was it about the company that you didn't like which they should do better?
None at all
Great Partnership!
Review Summary
Redwerk helped us create an internal app from ground 0 from the app logo, home screen, login capability all the way to the finished product.
They continually help us with updates and immediately respond to us if we have questions or notes for changes we want to make.
What is it about the company that you appreciate the most?
Always friendly and helpful
Eunice Chendjou
, COO at OpenTeams
Posted on Apr 07, 2020
It is a hardworking development company that went out of their way to meet our needs.
Review Summary
We had the pleasure of working with Redwerk over the past 10 months to help us release a new web application. The team was very professional, completed the project in a timely manner and had the necessary skills required. Their customer focus, quality of work, technical knowledge, and willingness to go above and beyond for the client are their greatest strengths.
What was the project name that you have worked with Redwerk?
Redwerk is a hardworking development company that went out of their way to meet our needs.
Professional software development and code review services by Redwerk
Review Summary
Redwerk provided a professional level of services, that were tailored to the needs that were required by us and discussed with them. They provided professional, experienced members of their team to work on our project. This team spanned a variety of different aspects of front-end and back-end software development. This allowed them to produce a very insightful report that will have positive outcomes for the future development of our platform. Redwerk provided a service that was extremely well managed and is competitive across the software development market. Redwerk was adaptable and provided a punctual and extremely easy team to work with. I would highly recommend them and be happy to work with them again in the future.
What is it about the company that you appreciate the most?
Punctual, professional and diverse skill set that is adaptable to your needs.
What was it about the company that you didn't like which they should do better?
The level of insight that was provided in the report produced was as good as one could expect but the layout was a little difficult to work with and could be updated to allow more specific focus on different aspects of the report.
Nikita Gorshkov
, CPO at Free2Move - Unlimited Mobility
Posted on Jun 28, 2018
Best outsourcing company I have worked with
Review Summary
Redwerk is my go-to company for technology service provision. They are extremely flexible, very dedicated and have high quality standards. They are, by far, the best ones I have ever worked with, coupled with reasonable pricing and a highly motivated team - I can heartily recommend them to anyone looking for a fast and reliable technology services provider.
Steve Moskowski
, Co-Founder at LinkTiger, Inc.
Posted on Apr 21, 2017
Redwerk developed our app amazingly.
Review Summary
Redwerk has a group of skilled resources for the full software development lifecycle at reasonable rates.
What was the project name that you have worked with Redwerk?
Multiple projects for
Michael Riedijk
, Director at West Coast Ventures, Inc.
Posted on Apr 20, 2017
Great company to outsource software development
Review Summary
I worked with Redwerk from 2006 - 2013 on several software/web development projects. They participated in the whole process from ideation, technical specification, UX to implementation, testing, maintenance and support. Redwerk has a smart and agile team of people with all skills and competencies to make your development project a success!
What is it about the company that you appreciate the most?
They cover the whole process and provide an end-to-end solution.
What was it about the company that you didn't like which they should do better?
Working with any remote team requires a different approach than with your own on-site team: more specification and documentation. It requires active and day to day communication and product management. Redwerk does a good job managing that process.
Walter Zahn
, CEO at Avenue Management Consulting
Posted on Jul 12, 2019
The team really dealt great with the assignments
What was the project name that you have worked with Redwerk?
Mass Movement
Barry Hudson
, Founder at KillerBee
Posted on Jul 12, 2019
Delivered high-quality software products
What was the project name that you have worked with Redwerk?
KillerBee
Jiajia Zhang
, Product Manager at Gooroo
Posted on Jul 29, 2019
iOS Development for Gooroo Tutor App
What was the project name that you have worked with Redwerk?
iOS Dev for Gooroo Tutor App
Camilla Bonanni
, Founder at Supernova
Posted on Oct 23, 2019
Android Development Services
What was the project name that you have worked with Redwerk?
Android Development Servicies
David Charboneau
, CTO at Open Teams
Posted on Jul 08, 2020
Great project management team.
What was the project name that you have worked with Redwerk?
OpenTeams