Right Studio
Damn Right Interfaces, Product design and Web.
Visit website
We make your products better with the help of design.
We treat the product as a system and solve business problems at different levels of communication: from an interface button to the formation of the desired image and feelings.
Right design is:
solving business problems + taking care of users and developers + emotions, quality, style.
THE PORTFOLIO CONSISTS OF MORE THAN 450 PROJECTS INCLUDING:
fintech: 53 projects,
retail: 18,
e-com: 22,
as well as other complex digital services, which are a can of worms.
WHY WE
1. Have expertise in your sphere
That's why we don't waste millions of hours looking into the market — we are already in it.
2. Quick start of the project
Did you need to have it done yesterday? Apply with us.
3. Transparency of the process and synchronization with the business
We track time every day. We check at each stage, and we don't keep silent for several months until we do it perfectly.
4. System design that solves problems
Because it's based on metrics, user experience and business strategy.
Certifications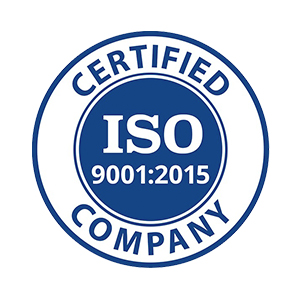 Poland
Domaniewska str., 17/19, of. 133
,
Warsaw
,
Warsaw
02-672
+48573581342
Focus Areas
Service Focus
Mobile App Development
Web Development
App Designing (UI/UX)
Web Designing (UI/UX)
Client Focus
Large Business
Medium Business
Small Business
Right Studio Clients & Portfolios
Right Studio Reviews
All Services
App Designing (UI/UX)
Web Designing (UI/UX)
Relevance
Most Recent
Rating: high to low
Rating: low to high
Write a Review
I was pleased with the full immersion in understanding the logic of the interface.
Review Summary
To establish and support user expectations and requirements, WWPass contracted Right Studio as an experienced UX/UI team to improve product reliability and put an effort into increasing user acquisition and feelings by redesigning UX completely.

Right Studio team had developed original outstanding product brand design, all levels and communication points were precisely covered and described by a new product brand language. The WWPass Key app got a new attractive look and gained positive feedback from core and new audience.

Regular communication in the messenger, in addition regular calls on the status, to provide solutions (demo). Deadlines were respected, if there were difficulties - always communicated and solved in time.
What was the project name that you have worked with Right Studio?
WWPass passkey application
Describe your project in brief
WWPass is a US-based cyber security vendor with a local presence in North America and Europe.
What is it about the company that you appreciate the most?
We were impressed by the deep expertise in UX/UI, the quality of design, the creativity of solutions, as well as the willingness and ability to cover the full range of design tasks.
What was it about the company that you didn't like which they should do better?
Perfectionism and excessive attention to detail sometimes took more time than I would have liked, but overall it did not affect deadlines or the work.
Super smart collaborators
Review Summary
BillionMinds is an early stage Future of Work SaaS startup, building productivity software designed to help busy professionals manage all of the components of their hectic work lives and switch off at the end of the day. We hired Right to develop the UX (in Figma) for our MVP. They were very quick to get started, had an immediate impact, and we greatly appreciate how well they challenged our thinking on certain elements of the product.
Mike Krupenkov
, CEO at Clevetura LLC
Posted on Apr 08, 2020
Website and mobile app for Clevetura LLC
Review Summary
Sascha Revyako is highly recommended Art Director that I do like to work with. Also, Slava is easy to communicate and creative designer. I can recommend the guys as a reliable professionals
What is it about the company that you appreciate the most?
The personalities who works in
What was it about the company that you didn't like which they should do better?
PM/QA side and attention to a details
Sergey Povalishev
, CEO & Founder at hoster.by
Posted on Nov 04, 2019
Website and brand identity for hoster.by
Review Summary
We thank all the team of Right Studio for our new interfaces and corporate identity that we're proud of. It's always a pleasure to work with you guys.
Viacheslav Mazai
, CEO at OneSoil
Posted on Jul 18, 2019
OneSoil
Review Summary
We have hired Right Studio to create a website that will explain about Onesoil project, explain how it works, how it can benefit the farming industry with the use of technology developed by Onesoil team.
What is it about the company that you appreciate the most?
Our main goal was to explain the complicated technology that we created in understandable language, with the help of Right Studio we managed it very well.
What was it about the company that you didn't like which they should do better?
We were very impressed by the work that Right Studio did for us, so we don't see any areas for improvements.
Company Response
Right Studio
Thank you very much Viacheslav for your review. It's been pleasure working with your team, your project is really fascinating. We look forward to working with your team again. Thank you.
Posted on Jul 18, 2019