RIKSOF
An award winning company for mobile and web apps
Visit website
RIKSOF is an award-winning agency with expertise in custom mobile and web app development. Leveraging our 14+ years in business, we have successfully delivered more than 500 projects to clients from across the globe. We strive to build long-term relationships with our clients and develop solutions that help them stand out from the competition.
Certifications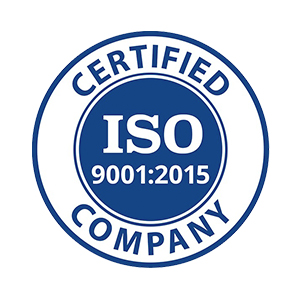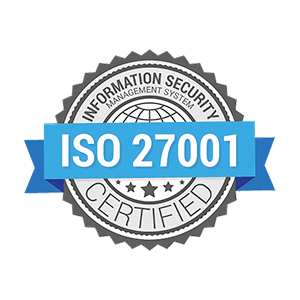 United States
651 N Broad St. Suite 206
,
Middletown
,
Delaware
19709
1 (415) 429-6987
Pakistan
603 Horizon Tower, Clifton Block 3
,
Karachi
,
Sindh
75600
+92 (21) 3529-2676
Saudi Arabia
8667 king fahd road - Al Olaya Dist
,
Riyadh
,
Riyadh
12611-2279
+966 555076547
Sweden
Dannemoragatan 20
,
Stockholm
,
Stockholm
113 44
+46 (76) 232 1764
Focus Areas
Service Focus
Mobile App Development
Web Development
E-commerce Development
Game Development
Web Designing (UI/UX)
RIKSOF Clients & Portfolios
Key Clients
Total Parco
Lebara
Panasonic
Mobily
KGS
TCS
SBM
USAID
Louis Berger
Government of Pakistan
RIKSOF Reviews
All Services
Web Development
E-commerce Development
Mobile App Development
Relevance
Most Recent
Rating: high to low
Rating: low to high
Write a Review
Best and skillful software company
Review Summary
I have been engaged with Riksof for more than 4 years. They have all the resources with different technical skill sets. Easy to work with. They are very professional in term of work and delivery. I would say they are the one stop shop for all your need in technologies.
What is it about the company that you appreciate the most?
One stop shop for all you need in term if technology skillset
What was it about the company that you didn't like which they should do better?
They are pretty good in all area but there is alway need a continuous improvement.
Very much satisfactory performance
Review Summary
RIKSOF has been a development partner for Karachi Grammar school for close to 3 years. RIKSOF has been successful in providing the following services:
1. Customised application development
2. Ongoing Maintenance and support
3. Managing and maintaining a disaster recovery site
4. Available to provide 24*7 support

Karachi Grammar School continues to use the system for automating the operational processes at the institute.
Riksof gets the job
Review Summary
Hello,

We have used Riksof for a number of complex engagements and they have never disappointed. They have the skills and commitment to get the job done. Their tools and methods are second to none and they can design, develop and run large enterprise level business applications.

Regards, Hassan
What is it about the company that you appreciate the most?
Business and Technical acumen Depth of platforms and tools covered Commitment to getting the job done
Syed Jawwad Hussain
, BI Section Head at Nomd Technologies
Posted on Apr 01, 2020
Web & eCommerce Dev for Data Analysis Company
Review Summary
We started the project by having RIKSOF develop a web portal for one of our customers. Our Wordpress platform is mainly content-based and processes a lot of information in the B2C content.
Using PHP, the team built special features like a location map for vendors and customers. This was especially crucial for the customers version of the digital portal.
After we achieved success with the initial we portal, we continued working together to develop an e-commerce platform for customers to sell their products using different payment methods. RIKSOF used .NET technology to build integrations for PayPal,Visa, and Mastercard.
RIKSOF delivered a final version of the web portal that secured customer satisfaction and exceeded the client's expectations. They rapidly produced best-in-class results and demonstrated a keen ability to learn new development techniques. Project management was smooth and productive.


Adeel
, CEO at Oolong Technologies
Posted on Mar 27, 2020
Cloud based Telco Solution
Review Summary
Katshing is an upcoming Telecommunication service provider in Sweden. It follows the MVNO(Mobile Virtual Network Operator) model where services are bought from the host network and delivered to the customer. Katshing is unique in that it doesn't have any requirement of physical presence; all operations and services are managed by the online portal at Katshing.com!
RIKSOF developed a fully customised portal from scratch. Customers can easily sign up for a mobile connection by filling up an online form(using SSN as identification) and putting in payment details(fetched automatically from a third party payment API). The request is processed and customer will receive their SIM within 3-4 days. All processes from assigning SIM, activating connection, and then managing services along with all sorts of reports, are carried out through the portal. The website also allows users to buy SIMs beforehand and activate it by themselves on-demand.
We've been working together with RIKSOF for more than 8 years now. they've proven themselves to be capable and willing partners in numerous development projects, and their ability to code in many environments gives us the confidence that we'll be able to handle any new business opportunities that come our way. RIKSOF is a trusted partner and always willing to help resolve the most complex of issues.

Offshore Development Partner
Review Summary
RIKSOF has been an offshore development partner of Infobridge for over 3 years now. During the tenure, RIKSOF has had the opportunity to work with InfoBridge on a variety of projects for both web and mobile including location based applications, educational apps, and game development as well.
RIKSOF's professionalism and dedication in all of our projects have been instrumental in delivering software of the highest quality to our clients. We have routinely been impressed with the organization skills, dedicated work effect, and communications we have received on project status from RIKSOF.
RIKSOF has helped us to deliver projects ahead of schedule with exceptional quality. Our clients have had tremendous success with their
customers expectations being exceeded by the quality and features of the software delivered by RIKSOF. We highly recommend RIKSOF and
look forward to working with them on future projects.
eCHDP engaged RIKSOF for professional offshore development services.
Review Summary
RIKSOF has been an offshore development partner for eCHDP and MedAid Consulting since 20112. With more than 5 years of engagement, RIKSOF has been providing the following services: Web and Mobile Application Development; Ongoing maintenance, support, updates and enhancements; Managing and maintainig a disaster recovery site; Available to provide 24/7 support as and when needed.
eCHDP engaged RIKSOF for professional offshore development services. The team was proactive and diligent and delivered high-quality serviuices. We will be happy to provide a recommendation to future customers.
Preston Junger
, VP of sales at Wide Open Media
Posted on Apr 12, 2017
RIKSOF is A+
Review Summary
Great experience over a large part of past 10 years working with RIKSOF. They are capable and work generally pretty quick and produce high-quality work for the affordable price.
What was the project name that you have worked with RIKSOF?
Mobile App Development.
Robert Norton
, Owner at Dublin Web Designers
Posted on Aug 26, 2016
Ensured quality work within committed timeline.
Review Summary
The client is an IT firm offering web designing & development, mobile application design & development and graphics design and various other services. RIKSOF was involved in developing a couple of Android applications for the client along with a web application same as the Android app. RIKSOF is working with the client as their development partner to get more clients onboard and they finish all the projects on time and within the specified budget.
The client is highly satisfied with RIKSOF as according to the client they are efficient and professional in whatever they do and also they care for their client's commitments. The client highly recommends them to their peers.
What was the project name that you have worked with RIKSOF?
Android App Development For An IT Firm
Describe your project in brief
<p>The client is an IT firm offering web designing &amp; development, mobile application design &amp; development and graphics design and various other services. RIKSOF was involved in developing a couple of Android applications for the client along with a web application same as the Android app. RIKSOF is working with the client as their development partner to get more clients onboard and they finish all the projects on time and within the specified budget.</p> <p>The client is highly satisfied with RIKSOF as according to the client they are efficient and professional in whatever they do and also they care for their client&rsquo;s commitments. The client highly recommends them to their peers.</p>