RipenApps is a top-reviewed & globally renowned mobile app development company that provides consultancy, web & app development services to multi-level businesses, right from Entrepreneurs/Startups to Enterprise Businesses.
We are expert-led digital solution providers that empower startups, businesses, and corporations to leverage the potential of technology & the perfect approach for unlocking massive growth. Our team is powered by digitally skilled in designing, programming, and business analysis, whose end goal is our client's success & their customer's satisfaction.
We comprehend the agile-led methodology & customer-centric approach in crafting mobile & web app solutions (iOS, Android, Cross-platforms, IoT, Wearable & other latest technologies) that is not only intended to solve the problem with technology but also helps brands and startups acquiring new customers as well as nurturing existing customers.

The company is possessed to deliver feature-loaded & UI/UX rich, innovative solutions. Our portfolio was overloaded with the chartbuster & successive mobile & web app solutions categorized among various industries.
Speaking of RipenApps Virtue :
Incorporated in 2017 with the 4 experts under one small roof.
Delivering excellence with more than 150 experts in 2021 under 12000 sqft workspace.
We got associated with Multi-Trillion USD Global Corporates like DELL Inc., ADOBE, Jana Marines Services Co., EP&T Global, and many others for their software needs and productively adding values to these Unicorns.
We have also massively raised the revenue bars of their Startup associations that consists of eGurukul, In The Rooms, Ultimate Fitness Pass, and many more via rendering them hot-sellers, Top-Trending & Millions of Downloads recorded mobile apps.
We are the global digital solution provider with offices in India, USA, Canada, Germany, UK, Singapore.
Successfully delivered 500+ mobile apps to the diverse industries that have derived 7M Traffic & generated $380M+ Revenue.
We got appreciation & recognition from various prestigious platforms.
We keep our customer's privacy at top gear and ensure the confidentiality of projects under NDA.
Certifications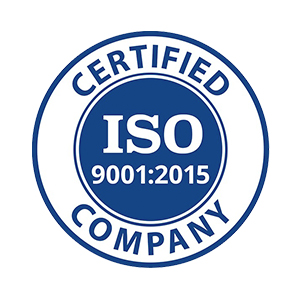 India
A-199 Sector 63
,
Noida
,
Uttar Pradesh
201301
+91 965 038 1015
UAE
302 Fikree Building, Bur Dubai
,
Dubai
,
Dubai
31219
+91 965 038 1013
United States
3200 Guasti Road
,
Ontario
,
California
91761
+1 (909) 545 6726
Focus Areas
Service Focus
Mobile App Development
Web Development
App Designing (UI/UX)
Software Development
Web Designing (UI/UX)
Client Focus
Small Business
Medium Business
Large Business
RipenApps Executive Interview
Ishan Gupta
Chief Executive Officer
Visit Profile
Please introduce your company and give a brief about your role within the company?
RipenApps' team is a perfect blend of skills, innovation, passion, expertise, and obsession. We utilize our tech experience to make business processes smoother. We engage in designing and developing scalable and optimized solutions that cater to massive audiences in a competitive shell.
I am more inclined towards production quality; this enables me to remain aligned with the commitment brand 'RipenApps' promises "quality alongside quantity." Also, since I have invested much of my career in product analysis, I also enjoy providing suggestions to clients that add value to their business idea and, in turn, help them enhance their revenue model and user acquisition.
What was the idea behind starting this organization?
The ultimate aim and objective is to design and develop quality applications given that thousands of apps get uploaded to store each day and only few are able to create a mark.
Our objective at RipenApps is to create and deliver niche apps that address the following purpose i.e. the apps should ease the processes not complicate them.
What are your company's business model–in house team or third party vendors/ outsourcing?
We deliver end to end design and development services whether it is Mobile Application in iOS or Android or a Website. We understand this shall only be achieved once the team works in sync and each member is working towards the same objective. Hence, we always prefer to have our team in-house and work in coordination.
I believe this has been a vital factor in completing projects on time and as per the satisfaction of our clients. A complete team at one place enables intact communication and coordination.
How is your business model beneficial from a value addition perspective to the clients compared to other companies' models?
Let me share with you key highlights of our service offerings:-
1. Our project completion rate is 95%.
2. We have received 5-star ratings from almost every client we have served.
3. We offer one year of support and maintenance post-launch.
4. Zero Cost Incurred for Analysis - In this phase, our analyst team performs market research on Competitors, Concept and User Base to give your application cutting edge Features and an engaging UI/UX.
5. Unlimited Number Of Iterations In Designs - Until it meets current market standards and client satisfaction.
6. Bi-Weekly Deliveries - To help our clients stay updated with development status, which, in turn, makes it easy for them to incorporate client feedback.
7. Dedicated Project Manager & Development Team for every project to meet deadlines. No shared resources utilized.
8. Zero-Bug Release Policy - We claim 100% error and flawless deliveries.
9. We always use Native Technology for Mobile Application Development.
10. Our turnaround time is 6 hours max (considering different Time Zones) & 1 Hour Minimum.
What industries do you generally cater to? Are your customers repetitive? If yes, what ratio of clients has been repetitive to you?
We are a service based design and development company, and hence we do not need to be domain specific. Also, since we design and develop custom mobile apps, we welcome opportunities from all the domains, to name a few:
a) Healthcare & Fitness
b) Education
c) Banking & Finance
d) E-commerce
e) Gaming
f) Food & Restaurant
g) Travel & Transport
h) Social Media
i) On-Demand Services

Apps we are delivering are so liked by users that our clients have good user acquisition and retention since the beginning and hence they opt for enhancements of features and functionalities in a regular fashion, which gives us 45% client retention.
Mention the objectives or the parameters critical in determining the time frame of developing a mobile app.
The primary attributes that determine the time frame of developing a mobile application are the feature set it holds. Each feature comes with its level of complexity, and collectively this establishes the delivery timeframe of a mobile app.
How much effort in terms of time goes into developing the front end and back end of a mobile app?
This also depends upon the front end and back end complexity of the system, which, in turn, is dependent on the type of solution we are planning. If the system has to maintain a fast flow of data only then front end and backend are not complex, however, if there are complex algorithms and calculations incorporated in the backend, in such cases things are different.
What are the key parameters to be considered before selecting the right platform for a mobile application?
Target audience, i.e. your user base is the prime attribute that needs to be understood while determining the platform for development. If your audience consists of Android users, i.e. around 70% to 80%, then you shall opt for Android first over iOS once you have seen user response.
Which platform do you suggest your clients to begin with when they approach you with an idea (Android or iOS) and why?
As I just mentioned, it solely depends upon the platform majorly being used by your target audience. E.g., if you are developing an app for India this shall be Android first; however, if your target market is the US then developing iOS first is a better option.
Android or iOS, Native or Hybrid — which platform is best to use to build your app? What are your recommendations?
Regarding Android or iOS, as mentioned this depends upon the group of users you are developing your app for and the platform - Android or iOS - most of them use. However, eventually, it is always recommendable to scale on the second platform so as you don't lose your users.

Regarding the technology, both Hybrid and Native have their specific advantages. Hybrid, on the one hand, costs around 25 to 30% lesser in comparison to native, whereas UI/UX while processing development in native is way better than one processed in Hybrid.
What are the key factors that you consider before deciding the cost of a mobile application?
The primary attribute that determines the costs of a Mobile Application is the complexity of features that are there within the application. Apart from this, there are a few other primary drivers like:
a). Architecture and API
b). The research involved
c). Business Logic
d). Technology (Native or Hybrid)
e). App Security
What kind of payment structure do you follow to bill your clients? Is it Pay per Feature, Fixed Cost, Pay per Milestone (could be in phases, months, versions etc.)
We mainly work on two primary payment models; these are:
a). Fixed Cost Model - Where we assess the available feature set in terms of effort and timeline required, complexity and the architecture involved. Based on the same we determine the fixed cost of the project. This cost is divided into many milestones involved, and on successful completion of that milestone, we ask for the associated cost.

b). Time and Material Model - This model comes into picture when there is a lot of research involved, or the project scope is not frozen to that extent so as a fixed cost could be determined. So, within this model, we have a fixed monthly charge that is levied upfront for each month for the number of developers that are being deployed. If there happens any change within the number of developers, the project cost will vary accordingly.
Do you take in projects which meet your basic budget requirement? If yes, what is the minimum requirement? If no, on what minimum budget you have worked for?
Yes, as I have mentioned above, we are fond of working with new ideas and innovations, and in most of the cases, such concepts come from a startup. Being a startup initially they have a limited budget and we have to look after lot many things apart from design and development. In such cases, most of the deals happen on a cost to cost basis, but we do that just eyeing the potential, within the concept we are going to work on and strive to establish a long term relationship. The minimum requirement can be termed as a single page but an aesthetic website that attracts investors.
What is the price range (min and max) of the projects that you catered to in 2018?
From last year onward we have formed a dedicated team to work on Start Up ideas. This is a group of creative and smart developers who are best at optimization techniques and know how best results can be derived with minimal efforts. So, now we are more open to industry, and we shall tackle a wide range of projects in terms of budget. We are handling projects that cost around 3000 USD as well, and we are also working on projects that cost in six digits.
Which business model do you suggest to your clients enabling them to generate revenue from mobile applications? Why?
The revenue model of an application depends exclusively on the feature set it has. So for a variety of applications, there are a variety of suggestions from our team that help our clients generate revenue. It is not only about design and development, whenever we work on a requirement, but our team also comes up with specific suggestions that help our client's to enhance their current revenue model and even add features that help them acquire more users and further retain them so that they stay with the application for long.
Kindly share your feedback on how GoodFirms has been doing so far in increasing your visibility among potential clients.
We have recently got associated with GoodFirms, and things are turning up quite well. I thank GoodFirms for providing a platform where companies are positioned by quality in deliveries and productivity rather than domain age and team size.
RipenApps Clients & Portfolios
RipenApps Reviews
All Services
Mobile App Development
App Designing (UI/UX)
Web Development
Software Development
Relevance
Most Recent
Rating: high to low
Rating: low to high
Write a Review
Anuj Punjani
, Co-Founder at Brance
Posted 9 months ago
Overall experience was good. We were able to get both iOS/Android App with desired functionality at end of the project.
Review Summary
UI/UX and design of the app were good. Ripen team was accommodating in adding new features during the execution of the project. Prankur and his team were also able to incorporate elements in our mobile app which they had not done in any of their previous projects.
What was the project name that you have worked with RipenApps?
Mobile App for Quippy Hub
Describe your project in brief
We wanted a mobile app as a front end for consumers of our AI-based vision intelligence edge device providing real-time security alerts in a private, proactive, and secure way. Quippy Hub provides AI-powered actionable intelligence over CCTV video, fulfilling 5 key requirements of the consumer - Accuracy, Privacy, Affordability, Proactiveness, and Network Efficiency. Quippy Hub is our smart edge AI device that makes any type of existing or new camera infrastructure (analog, IP, DVR, or NVR) AI smart without replacement. It connects and smartens the cameras in less than 5 minutes with a simple DIY setup and processes more than 2 crore frames per day in a small form factor to provide analytics on 8 cameras with a single hub. It comes with the following features out of the box on a native mobile app with lifetime access - Intrusion Detection, Missing Alerts, Tampering, and Highlights.
What is it about the company that you appreciate the most?
Accommodating and flexible to add new features as per need
Willingness to deliver a good quality product even if it requires more effort
What was it about the company that you didn't like which they should do better?
The project timelines could be planned better and be more realistic
Tennis Application Build
Review Summary
My partner and I were looking for a cost efficient yet high quality product that could be delivered in a timely manner. We did a lot of research before choosing RipenApps and searched worldwide in countries all over Asia and North America. We felt that RipenApps were the most suitable as they created a great vision for our project and along with their leader Vaibhav the team were able to build us a great app. We highly recommend them to anyone interesting in creating an app and we will continue to use them when making updates to our app as well as building new apps over time.

Sushant Shukla
, Chief Product Officer at Examarly
Posted on Feb 04, 2021
They were able to implement and work on a really complex project requirement.
Review Summary
It was a great experience working with them, everything was great and the team implemented just what we wanted.
What was the project name that you have worked with RipenApps?
Impressively Competent
What is it about the company that you appreciate the most?
Their core competency is something that impressed me the most, were able to implement and work on a really complex project requirement.
What was it about the company that you didn't like which they should do better?
Should have lesser points of contacts during the initial phase of the project.
Great Experience
Review Summary
Working with RipenApps to develop my idea has been a great experience. The team does an amazing job of understanding your vision and coming up with creative ways to bring it to life. The building process makes it possible for you to work along with the team each step of the way, in order to develop a successful application.
Invoice and inventory management app made at its best.
Review Summary
RipenApps and team helped me get through all the problems and my queries and brought the best in the app. Thry designed and curated each and every thing i imagined. Project is still going on and they are almost available to solve any problem.
What is it about the company that you appreciate the most?
Their team and and will to take on amy challenge
What was it about the company that you didn't like which they should do better?
Time frame and managment of the project from the start
Great Experience
Review Summary
RipenApps focus on the customer's experience is one of the reasons they excel at what they do. They do a great job of engaging and listening to the client, in order to bring the idea to live. Through out the process, RipenApps has not only paid attention to my ideas but also provide meaningful insight into how to maximize the potential for success.
RipenApps exceeded all my expectations and is a company that I would definitely recommend.
Advisory Member
Review Summary
In the exhibit of the contract, we included our design requirements, algorithm flows charts and preliminary wire frames. RipenApps quickly provided draft wire frames and revised them per our multiple rounds of input. From there, RipenApps provided draft screenshots and revised them per our multiple rounds of input. After that, RipenApps began coding and provided us with a test version. We worked closely with the RipenApps team to test and debug the app. Through RipenApps' Basecamp account, we were able to share and receive documents and feedback among all team members from both sides. We implemented weekly design calls, which were followed by Basecamp messages and updates throughout the week. We were most impressed with RipenApps' integrity. When we encountered difficulties, such as the need for different/new features and unanticipated design challenges, RipenApps earnestly and honestly worked with us to find a resolution. As a true partner, RipenApps demonstrated its professionalism and devotion to fulfilling its commitments.
EggHead Quiz Mobile App
Review Summary
Experiences are with strangers, with friends there are moments. It never felt to us that we have hired a Company for a job it Always felt like we got a friend onboard to help achieve our Dreams. very supportive staff and dedicated team. look to meet soon for next project.
What is it about the company that you appreciate the most?
There Support And Professional Team Work.
What was it about the company that you didn't like which they should do better?
Cant I had the Best Experience Ever
Makahla Hamilton
, Associate Manager at GoDaddy
Posted on May 11, 2020
Quality Service from start to finish
Review Summary
RipenApps was a pleasure to work with. They were responsive, prompt and qualified. The team was well equipped and experienced to produce a quality app in a timely manner.
Joanna Lesiewicz
, Manager at Teamdeck
Posted on Mar 26, 2020
Great cooperation
Review Summary
Great services! I highly recommend RipenApps. I really appreciate the professionalisms.
Muneeb Zahid
, Co-Founder at Ultimate Fitness Pass
Posted on Mar 03, 2020
Ultimate Fitness Pass Review
Review Summary
Experience was a very positive, they assign a lot of resources to meet schedules, work overtime if need be. Communication was great. Having one point of contact who responds within minutes is very professional.

Great work! The quality of the work is also very professional highly recommend RipenApps
What is it about the company that you appreciate the most?
professionalisms and experience
What was it about the company that you didn't like which they should do better?
Better communication during analysis phase. We had to return back to analysis as there was many holes in our system that were not addressed.
App development
Review Summary
Working with RipenApps has been great. They allocated many different people for the project. Communication has been great for the most part and everything has gone by smoothly.
Great Team Quality Work
Review Summary
We work with RipenApps very good and dedicated team . Quality work. Cheers!
What is it about the company that you appreciate the most?
Very professional
What was it about the company that you didn't like which they should do better?
Nothing as such
Balogun Danjuma OmoBaale DaleKatunsa
, Sales Account Manager at Smile Communications
Posted on Jan 23, 2020
RipenApps
Review Summary
Ripenapps is the mobile development company I outsourced the development of my gaming website to. LuckyLucky.NG is the name of my company and they did a fantastic job
What is it about the company that you appreciate the most?
They know how to use technology for web and game development. They use modern tools and softwares
What was it about the company that you didn't like which they should do better?
Nothing that I can think of for now
Himanshu Bhagat
, Android Developer at Jumping Pixel Games
Posted on Jan 23, 2020
Himanshu Bhagat
Review Summary
The experience was great. The whole development team is very hardworking and efficient. The COO of the company Mr. Piyush is the reason we're able to complete this project. Hats off to this dedication and hardwork.
What is it about the company that you appreciate the most?
The service , dedication and hardwork they put into our application.