We are a team of young, talented & self-driven professionals who thrive to learn, build and grow. At RWIT, we provide end-to-end software services for a wide range of platforms. Our approach towards the solution makes us different from everyone else. It is a blend of flexibility, scalability, effectiveness, innovation, and technology with the motive to provide the top quality results to our clients. We believe that for every business question there is a technology to answer. We love to work with complicated and challenging projects and always look forward to one.

RWIT is a team of vivacious experts, professionals, enthusiasts, thinkers, and technophiles. We have a phenomenal work culture that infuses creative freedom with work ownership. We believe in keeping simple, elegant & unique approach towards our projects. We have a strict policy of keeping "client first"​ which have helped us in achieving a long-term business relationship with most of our clients.
Certifications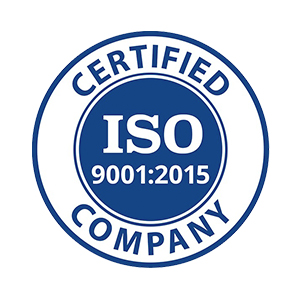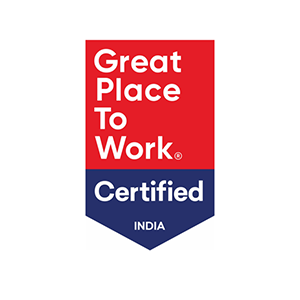 Australia
100 Harris St, Pyrmont
,
Sydney
,
New South Wales
2009
0421768611
India
1st Floor, Plot No. D186/B, Phase 8B, Industrial Area,
,
Mohali
,
Punjab
160071
+919779350462‬
Focus Areas
Service Focus
Web Designing (UI/UX)
Digital Marketing
Mobile App Development
Web Development
E-commerce Development
Client Focus
Small Business
Medium Business
RW INFOTECH Clients & Portfolios
Key Clients
Redsbaby - Australian baby products company
RushOrderTees
Carbmee
YogaVastu
RW INFOTECH Reviews
All Services
Digital Marketing
Web Designing (UI/UX)
Web Development
E-commerce Development
Relevance
Most Recent
Rating: high to low
Rating: low to high
Write a Review
Tiger Gill-Finnegan
, Co-owner and Creative Director at Think Well Digital
Posted on Dec 15, 2021
Great communication, quick turnaround and consistently good work from the team
Review Summary
I've been working on web development projects with RWIT for over a year now. They have helped us build an accessible custom website platform from the ground up, and have been involved every step of the way since the early planning stages. We've relied on the expertise and quick response times from RWIT to get our system up and running and to expand as we add new clients. As we've needed to increase our demands on RWIT, they've been able to scale up to meet our development needs. We look forward to continuing to work with Jim and the team for many years to come.
What is it about the company that you appreciate the most?
The team at RWIT are passionate about making each project we do with them a great successq
What was it about the company that you didn't like which they should do better?
I don't have any complaints, it's clear that RWIT strive to keep their clients happy
Colin Ronayne
, Senior SCCM Consultant at at Enel
Posted on Nov 24, 2021
Excellent quality and communication from a dedicated and talented team.
Review Summary
Working with RW Infotech has been an absolute pleasure.
The quality and timeliness of their work is exceptional with constant communication.
Their understanding of the requirements of each task made the workflow easy to manage and they have always delivered exactly what was asked of them.

What was the project name that you have worked with RW INFOTECH?
Wordpress web development for a large bookstore
Describe your project in brief
The project is a large bookstore with multiple custom pages, custom sorting and custom filters. The site is split in 3 sections: Company, Books and Authors.
What is it about the company that you appreciate the most?
Quality of work - There are no coding errors, and all functions work as expected
Timeliness - All work was delivered on or before the agreed on date
Communication - Talking with the team is always easy and they are always available
What was it about the company that you didn't like which they should do better?
There is not a lot that can be changed when everything works so well
Excellent cooperation and impeccable service
Review Summary
Over the past decade I've been a customer of Rwit on multiple projects, in companies ranging from 20 to 200 employees. Rwit always deliver on time, with high precision and the service and communication is impeccable. I would highly recommend Rwit for any project. Jardar Pedersen, CPO/CMO, Unifon AS, Norway
What is it about the company that you appreciate the most?
Ability to deliver fast and on time. Enough skilled resources.
Highly experienced and communicative team
Review Summary
I've worked with RW Infotech for over 5 years now across a wide range of projects. They have a great depth of experience in PHP frameworks including Laravel and Javascript frameworks including Vue.js, Nuxt, React and React Native.

I have worked with them to develop complex Wordpress platforms which push the system to its limits, custom applications for automated video production and mobile apps to support video streaming businesses. I have recently enlisted them to assist with production across a new framework for WCAG2.1 accessible web development. Jim and his team have been incredibly resourceful and effective at working with me to develop this project whilst assisting with maintenance across a range of legacy projects I have worked on.

The team is very experienced and responsive. Their project management system is excellent. They consistently meet and exceed deadlines.

It is always easy to get in touch with the team and talk through any complexity.

I would recommend the team (and I have done already) to anyone looking for a very impressive full-stack development agency that is time and time again able to deliver a high standard of work.
Christian Habermann
, CoFounder & CMO at MayaMD.AI
Posted on Sep 02, 2019
Fantastic swr
Review Summary
Been using them for years and they are excellent plus a pleasure to work with. Very professional indeed.

What is it about the company that you appreciate the most?
They are very reliable and professional.
What was it about the company that you didn't like which they should do better?
Not much