Step into the Future with SaaSify Labs! Established in 2023, we are your pioneering technology partner, fully dedicated to reshaping possibilities and propelling digital success.
At SaaSify Labs, we transcend being just a company; we act as a catalyst for your transformative digital journey. Our core mission revolves around driving businesses toward a thriving digital future by strategically deploying cutting-edge technology solutions and creative expertise.
We thrive on the latest technological advancements, encompassing React, Node, Express, Nest JS, Next JS, MongoDB, Firebase, Flutter, and more. However, our commitment extends beyond these technologies. Our primary goal is to bring your distinct vision to life, whether it involves web design, mobile app development, UI/UX design, or strategic consulting.
As your unwavering partner in digital transformation, we skillfully navigate you through the complexities of the digital landscape. Each step of our collaborative journey is meticulously orchestrated to align seamlessly with your growth and innovation objectives.
Ready to Make IT Happen? Contact us today to schedule your complimentary 60-minute consultation. Here, your digital aspirations will converge with reality, and together, we'll push the boundaries of what's attainable in the digital realm. Join us as we craft your digital success story at SaaSify Labs.
Certifications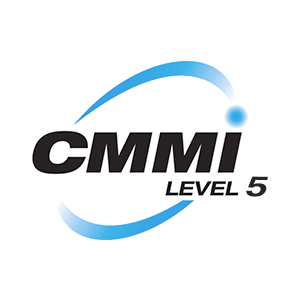 United States
5900 Balcones Drive,
,
Austin
,
Texas
78731
+17373134991
Focus Areas
Service Focus
Web Development
Mobile App Development
Software Development
Web Designing (UI/UX)
Artificial Intelligence
Client Focus
Small Business
Medium Business
Large Business
SaaSify Labs Clients & Portfolios
Key Clients
Vaxxa
Holoniq
Astera Software
KGCP
SaaSify Labs Reviews
All Services
Web Development
Relevance
Most Recent
Rating: high to low
Rating: low to high
Write a Review
Jasper Monty
, --Food and Beverage Specialist at The Keto Bakery at The Keto Bakery
Posted 4 weeks ago
My experience working with SaaSify Labs was adorable
Review Summary
SaaSify Labs took the time to deeply understand our business, its goals, and the unique challenges of the food and beverages industry. Their willingness to learn about our specific needs was evident from the start.
Throughout the project, communication with SaaSify Labs was seamless. Their team was responsive, and they actively sought our input and feedback at every stage. This collaborative approach made us feel like a valued part of the project.
What was the project name that you have worked with SaaSify Labs?
Food ordering website
Describe your project in brief
SaaSify Labs revamped our food ordering website. They made it more user-friendly, improved the menu layout, and added a secure payment system. Their team understood our needs and delivered a fantastic website on time. Working with SaaSify Labs was a fantastic experience. They knew our business well and created a website that exceeded our expectations. It's increased our sales and customer engagement. I highly recommend SaaSify Labs for their expertise and attention to detail. We're looking forward to future collaborations.
What is it about the company that you appreciate the most?
SaaSify Labs was marked by their deep understanding of our business, excellent communication, user-focused design, and technical proficiency.
What was it about the company that you didn't like which they should do better?
N/A