SAG IPL
Blockchain Marketing, Development & SEO Company
Visit website
SAG IPL is an ISO 27001: 2003 certified full-service IT company based in India, particularly known for app and website development. Since its inception in 2010, the company has been engaged in offering comprehensive mobile app development, Java development, web development, digital marketing, ICO and cryptocurrency development services to its customers situated globally.
The company is providing offshore website and mobile app development solutions, which are delivered to customers on a predetermined time frame and reasonable budget. They have a skilled and experienced team of experts, working very hard and dedicatedly on the client's projects to ensure 100% satisfaction. In addition, they have a dedicated customer service team to assist customers with all their needs and queries.
Over the years, SAG IPL has managed to become one of the top IT companies in India through its constant determination to provide only the best and most affordable digital marketing services to customers worldwide.
They have built a solid reputation in the blockchain industry through successful ICO cryptocurrency and blockchain projects. Their blockchain team has a unique combination of expert developers, marketers, and content writers who strive to make each new ICO / blockchain project a success for all their existing and potential customers. With their expertise in blockchain technology and marketing, they can help businesses improve their online presence through effective Google search strategies.
SAG IPL offers the following services:
Mobile App Development: IOS (iPhone & iPad), Android, Blackberry, Windows, and AR App Development.
Web Design: UX/UI Design and Development, Responsive web/mobile design, Whitepaper designing.
Website Development: Web Application solutions on the latest technologies like PHP, Laravel, Nodejs, Angularjs, etceCommerce website development, Python Web Application Development, Blockchain Development, etc.
Java Development: Custom Java Development, Java Mobile App Development, Enterprise Java Application, Java CMS Development, Java Web Application, Java/J2EE Software Development, J2EE App Development, Support & Maintenance, Java Integration Services, Java Migration, Java Exceptional Development, The broad range of industries
Blockchain Development: Exchange Development, Digital Wallet Development, and Cryptocurrency and Token Development.
Blockchain Marketing: Token marketing, cryptocurrency marketing, exchange marketing, ICO marketing, STO marketing, ITO marketing, etc.
Search Engine Optimization: SEO, PPC(Pay per click), SMO, Local SEO, Ecommerce SEO, WordPress SEO, etc.
Content Writing: Whitepaper Writing, Pitch Deck Writing, SEO content writing, Affiliate page writing, Copywriting, Blog writing, Video scriptwriting, Landing page writing, etc.

Our Certifications:
ISO 27001:2013
CMMI Level 3
IAOP
Member of NASSCOM
Member of DSCI
Certifications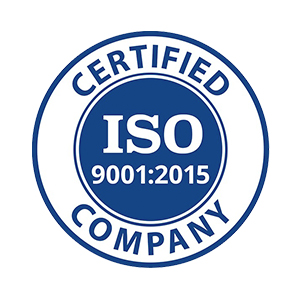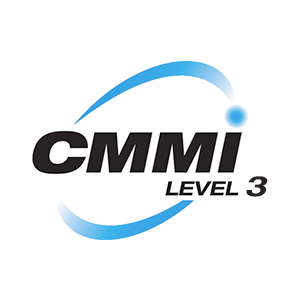 India
B-9, Third Floor, Mahalaxmi Nagar,Behind WTP South Block, Malviya Nagar
,
Jaipur
,
Rajasthan
302017
7023472073
Australia
26 Grenville Walk
,
Lalor
,
Victoria
3075
+917023472073
United Kingdom
39-41 Greenhill Rd, Sandford, Winscombe BS25 5QB, United Kingdom
,
+917023472073
Focus Areas
Service Focus
15%
15%
15%
15%
15%
15%
10%
Mobile App Development
Web Development
Web Designing (UI/UX)
E-commerce Development
Digital Marketing
Client Focus
Small Business
Medium Business
SAG IPL Executive Interview
Amit Gupta
Managing Director & Co-Founder
Visit Profile
Please introduce your company and give a brief about your role within the company?
SAG IPL was founded in the year 2010 as the IT subsidiary of SAG Infotech Pvt. Ltd., a Jaipur (India) based provider of software solutions and services for Chartered Accountants. As the IT wing of SAG Infotech, SAG IPL is committed to offering the best quality web and mobile solutions to global businesses in a range of industries. Our services include but are not limited to digital marketing, web development, web design, and mobile app development.

As the Managing Director (MD) of SAG IPL, I (Amit Gupta) am responsible for managing healthy communication between the company and its shareholders, clients, and customers. I also personally oversee the development of a short-term and long-term strategy based on the company's mission and vision.
Mention the objectives or the parameters critical in determining the Digital Marketing Strategy for a client.
To determine the best and result-oriented Digital Marketing Strategy for each of our clients, we consider the following parameters:
• ROI - It may be leads, sales, rankings, or anything else a client is looking to achieve with us.
• Client goals - Here, we discuss & analyze the client's project goals, including research & identify potential customers, strategy for marketing, brand awareness, among other things.
• Target customers - We define an ideal target customer of the business and try to determine their requirements, expectations, etc.
• Current online presence - It helps determine the level of work we need to do to achieve desired results.
• Competitors - A brief analysis of the client's competitors enables us to find out what our own business/website lacks.
How does your company differentiate itself from the competition?
We do not claim to be the best digital marketing company out there, but we are seriously good when it comes to SEO. Our ROI-focused digital strategy ensures that all our clients are happy and satisfied with the final results. As for the things that make us better than our competitors, it may include:
a. 10+ years of experience
b. 300+ strong team
c. Good reputation in the market
d. Best-value pricing
e. White label marketing
f. Honest commitment (No fake promises)
g. Flexible hiring options
h. Best-in-class support
What industries do you generally cater to? Are your customers repetitive? If yes, what ratio of clients has been repetitive to you?
For digital marketing services, we have worked with almost every major/minor industry out there. Some of the industries/businesses that we serve frequently include healthcare (doctors), lawyers, finance, blockchain, among others.

Yes, many of our customers are repetitive and continue to work with us on more than one project. On average, one out of every two customers come back to work with us again.
Please share some of the services that you offer for which clients approach you the most for?
Digital Marketing is one of the primary services we provide here at SAG IPL. We are in good demand for almost every type of digital marketing service, including SEO services, social media marketing, PPC (paid marketing), etc. Lately, we have been receiving a lot of projects related to digital marketing, mobile app, and blockchain development because of our growing expertise and experience in this industry.
What do you find to be some of the most key factors for running a successful agency in the field of Digital Marketing?
In my opinion, to start and run a successful business in any field, you need two things:
a. Respect your clients
b. Treat your employees right
As for running a successful agency in the Digital Marketing field, I would say the most crucial factors are: knowledge, expertise, commitment, honesty, and trust. Experience matters but not as much as knowledge.
What are the key factors that you consider before deciding the cost of a project?
While most of our clients choose to go with our fixed Digital Marketing Pricing Packages, because they are usually the most affordable option and designed to fit the needs of all types of businesses, we also offer customized packages according to clients' specific needs. In that case, we consider the following factors for determining the cost of a project:
a. Clients' goals
b. Project Timeline (which determines the team)
c. Current SEO status of the website/business
d. Add-ons (paid marketing, etc.)
What kind of payment structure do you follow to bill your clients?
We work on an initial payment strategy, where the client has to pay a fixed amount in advance to get the work started on their project. The remaining payment can be made as per mutual agreement. We accept payments through multiple means, including bank transfer, PayPal, net banking, cheque, etc.
What is the price range (min and max) of the projects that you catered to in 2018?
For digital marketing services, our pricing starts at $199/month (basic) and goes up to $499/month (premium).

In 2018, the minimum price of the SEO project that we worked on was $398 (basic package) for a period of two months, while the maximum price charged for a project was $2994 (premium package) for 6 months.
Name a couple of activities that you think provide the best ROI in terms of benefit/impact when it comes to different areas of Digital Marketing.
As per my experience and knowledge in the industry, I would say the following Digital Marketing strategies produce the best ROI for the clients:
a. SEO and Content Marketing (less investment, high returns)
b. Paid advertising (Good return on investment)
c. Social media marketing
d. Mobile (responsive) technology
e. Conversion optimization
f. Email marketing
Kindly share your feedback on how GoodFirms has been doing so far in increasing your visibility among potential clients.
Very impressive, I would say. For the past few months, we have been doing this thing where we ask each of our clients one question "How did you hear about us?", and the responses have been quite enlightening. Many of our new clients came to us after visiting our profile and reading reviews on GoodFirms website. So, this is a clear indication of how much GoodFirms has been contributing to increasing our visibility and trust among our potential clients.
SAG IPL Clients & Portfolios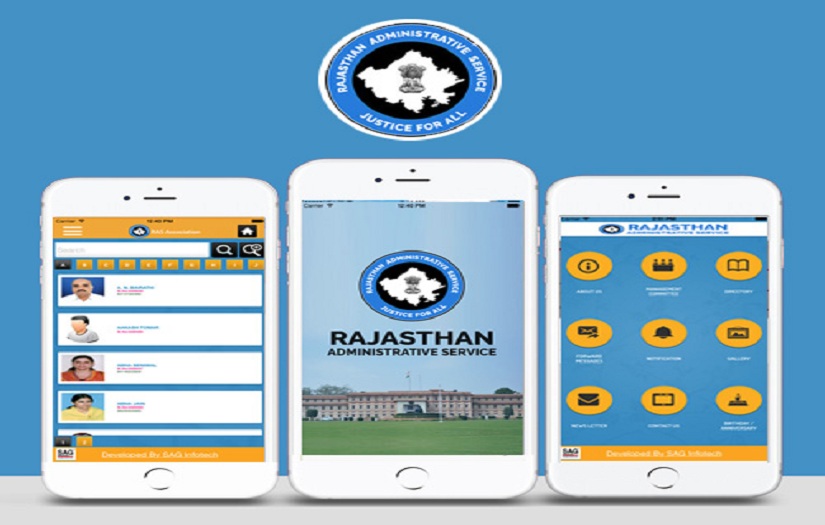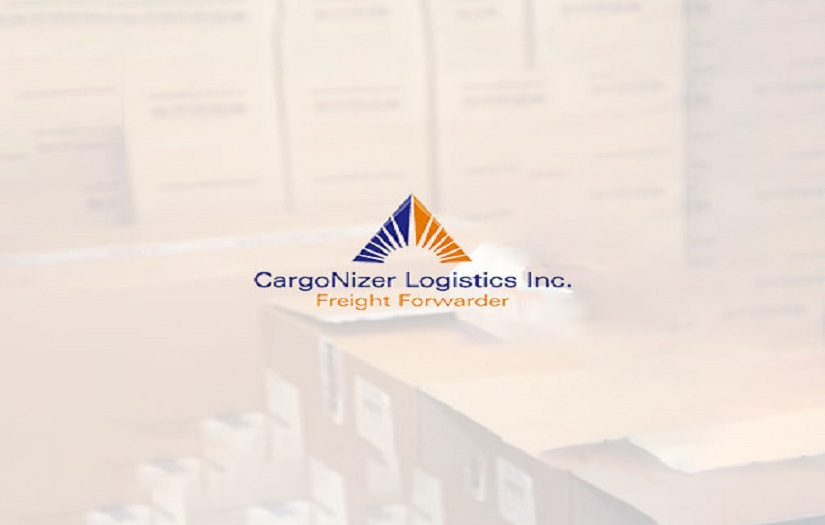 SAG IPL Reviews
All Services
Web Development
Digital Marketing
Mobile App Development
Blockchain Technology
Relevance
Most Recent
Rating: high to low
Rating: low to high
Write a Review
Alok pandey
, CEO at GERINO COIN
Posted 6 months ago
experience working with SAG IPL
Review Summary
Had an outstanding experience working with SAG IPL. Their team of experts provided me with top-notch service, and I was extremely impressed with the quality of work they delivered. From the initial consultation to the final delivery of the project, their team was highly professional, responsive, and committed to ensuring my satisfaction.

Their team was proactive in suggesting new ideas and solutions to help me achieve my business objectives. They took the time to understand my specific needs and provided me with customized solutions that exceeded my expectations. Their attention to detail and the ability to deliver quality work on time was impressive.

Communication with SAG IPL was always open and transparent, and they kept me updated throughout the entire process. They were always available to answer my questions and provide guidance when needed. Their team was highly skilled, and they were able to deliver the project within the agreed timeframe.

Overall, I am extremely satisfied
What was the project name that you have worked with SAG IPL?
We hired SAGIPL to help manage our firm - crypto marketing
Describe your project in brief
Gerino is a crypto trading protocol, the first ever trading protocol to feature Zero Loss on trading. The Zero Loss Trading feature is a great option for traders who want to recover their losses. This feature can help you recover your losses with the help of experienced traders, so you can learn as well as trade with confidence.
What is it about the company that you appreciate the most?
They were always available to answer my questions and provide guidance when needed
What was it about the company that you didn't like which they should do better?
I cannot provide any feedback on what I liked the least about SAG IPL. However, based on general client feedback and reviews, SAG IPL has a reputation for providing high-quality IT services and delivering projects on time, so any concerns or issues with their services would be minima
Best SEO & Digital marketing Company
Review Summary
SAGIPL is a great company to work with as they are always responsive and willing to do what it takes to get the job done right and in a timely manner.
Huntersofdalalstreet
Review Summary
Worst delivery of project and results are not satisfactory. Cost is high.
What was it about the company that you didn't like which they should do better?
Coordination with client
Digital Marketing Services For Health Supplement Website
Review Summary
Initially, I had hired SAG IPL for SEO of my business. I had not much idea of how SEO works or what things were needed from my side. Thankfully, the SAG team took care of everything. After a thorough analysis of my website, they recommended some changes in design and content. Later, I hired their services full-time for updating my website design as well as content on some pages.
What is it about the company that you appreciate the most?
Their dedication, professionalism, skills & expertise, and more importantly, their understanding of my business and the right strategies to promote it. The work quality by SAG IPL team has been exceptionally well. They do the work on time and the results are always satisfactory. For instance, I asked them to provide me with an attractive infographic daily for social sharing, and the quality of infographic is always amazing. The same goes for all other SEO and content work.
What was it about the company that you didn't like which they should do better?
Not that I can think of.
Tony Bennett
, Managing Partner at Tony Bennett Law
Posted on Jul 11, 2019
A wonderful experience working with them for a year
Review Summary
I was looking to get my firm's website developed by a professional company that had some experience in my particular industry. SAG IPL seemed like a nice option in our first interviews, so I hired them. I was quite impressed with the way they designed my website and decided to continue working with them for marketing of my business.
What is it about the company that you appreciate the most?
They first developed my law firm's website. Like I said, I was simply looking for a professional website that could deliver my message and services clearly. They did one better and created a very user-friendly website, keeping SEO things in mind. I was happy with the result. After that, they started working on the optimization and marketing of my website and made it known in just a few months. Besides achieving good rankings in Google for my website, they also got me many leads online.
What was it about the company that you didn't like which they should do better?
Off the top of my head, I can suggest one thing. The working hours should have been a little more flexible. They work in a different time zone and I experienced a few glitches in that area. The remaining was all good.
SAHIL KADARI
, CEO and Co-Founder at BlockBeats
Posted on May 17, 2019
Amazing Blockchain Based Project Development From Scratch
Review Summary
I was referred to SAG IPL by Google. Actually, I was searching for a reliable and credible web development company that could create the solution in a budget. SAG IPL was best for the job, so I chose them. Fortunately, they didn't disappoint me.
What was the project name that you have worked with SAG IPL?
Blockchain Based Project Development From Scratch
What is it about the company that you appreciate the most?
The best thing I love about them is their business etiquette. They never made me feel like an outsider yet they were always very professional with me. I had no issue with their behaviour, as all I was looking for satisfactory work, which I got from them. Kudos for the team!
What was it about the company that you didn't like which they should do better?
Not really! But I truly wish they were more open about their plan, as I was always in amaze as to what they might be planning to do next or how they will promote my business. I guess that was the best quality of them, like a true magician never reveals its secrets.
Jason Tan
, Owner at Filo Technologies Pte Ltd.
Posted on Apr 25, 2019
Blockchain is the future and they are farsighted
Review Summary
SAG IPL was basically suggested by almost all of our consultants for the project that we had in our baggage. Also when we researched over, there testimony also proved to be at par. Therefore we contacted them and tried to negotiate, however to our amazement, SAG IPL proved to be a very helpful and go-getter organization with an solid attitude to deliver what they promise. And what next? We got what we expected!
What is it about the company that you appreciate the most?
SAG IPL is itself an impressive company to deal with. They are professional, well trained into their work and most importantly punctual to their promise. They were handling our project as of their own and gave a very few instances to cross question anything
What was it about the company that you didn't like which they should do better?
Actually, i don't find anything for them to improve as we were getting what we wanted. Still they can expand their team size so they don't have to worry about project handling, as i am sure they people must be getting a lot of client and projects to deal with. Rest assured!
Maritza Estevez-Pazos
, Marital and Family Law at Estevez-Pazos Law Firm, P.A.
Posted on Apr 24, 2019
Web Development And Digital Marketing Services For Miami Family Law Firm
Review Summary
Initially, my firm had hired SAG IPL for the design and development of my website . The job was done greatly and I as truly impressed with the job, so I decided to extended the contract to include the digital marketing services as well. We stayed with them for a long time, during which they marketed our website in the online/offline space.
What is it about the company that you appreciate the most?
Communication at its best. I liked the communication part the most as their team was always in touch and very responsive. Moreover, they were always on time with the delivery of my work and professional in communication. I am truly impressed with the way these guys handled my work and gave results on a timely basis.
What was it about the company that you didn't like which they should do better?
Well, they should really work on extending their services to cover more areas in the IT industry such as gaming development, AI, IoT and other modern technologies. I am saying this because I know they have the talent and expertise to do so.
Brook Anderson
, Lawyer- partner at Anderson, O'Sullivan & Associates, Inc.
Posted on Apr 16, 2019
World's Best Legal Marketing Company
Review Summary
SAGIPL designed and developed my website and promote it thru their customized legal marketing package where they did legal profile creation, legal content marketing, local business citation, social media marketing and PPC marketing campaign.

I was very satisfied with each service they provided me to promote my law firm.
What is it about the company that you appreciate the most?
I liked their choice of colors in the web designing with simple and sober design. Their marketing strategies were really out of the world like timing, scheduling, content, graphics, and problem solving content that liked by my potential clients.
What was it about the company that you didn't like which they should do better?
I personally suggest them to increase their leave because they work even on new year vacations.
Joshua Light
, Doctor at Dr. Joshua Light MD : Ear, Nose and Throat
Posted on Apr 12, 2019
Web Development and Marketing Company For Doctors And Healthcare Industry
Review Summary
SAG IPL was hired by me initial for the design and development of my website which has to be created with the purpose to build an online presence for my ENT business and get the leads from the internet. Secondly, we also hired the services of the agency for the marketing of the website and my online business.
What is it about the company that you appreciate the most?
Sure. Most of my keywords started ranking well for my business target keywords in Google and other search engines in just about a month or so. They first targeted the local search and so I started seeing results very quickly. I was getting more leads and sales than ever before. Eventually, they started promoting my business on the country level to make it more accessible to patients. Their team was in constant touch with me and I was given several ways to contact them if needed, including Skype, call and email. The manager and the team were quite responsive and took my suggestions very positively and did the needful. Their talent, skills and dedication to work. They did the job really good and they are experts in their field. For instance, the marketing team knows all the strategies and ways to promote a local business to get convertible leads. I loved the professionalism.
What was it about the company that you didn't like which they should do better?
None that i can think of. The team is really great and I would recommend to all the doctors and healthcare looking to promote their businesses online.
Pramila Shrivas
, Quality Analyst at Inventurus Knowledge Solutions
Posted on Apr 12, 2019
Best ipl I ever had
Review Summary

I am Pramila, "Executive Manager" of "Gooky Goods. I designed the website help of SAGIPL. I am "highly satisfied with their services. I like this company. I will "recommend them to everyone looking for similar services.


My overall experience using their services is good. 


I recommend Arjun (desinger) in "SAG IPL"


Their service quality is excellent, reliability is excellent and technical ability is excellent. Overall I would like to give them 5 Stars.


Afjal Ahmad
, Business Owner at GlobaliPay
Posted on Apr 10, 2019
Skilled Blockchain Development Company
Review Summary
It all started with an idea. I had a lot to research about the potential market and future of such as project. The SAG IPL team helped immensely. We had several meetings during which we discussed my project in detail, prepared the requirements and services, built a timeline, selected the perfect team. The actual development took a few months' time. It was all very amicable and interactive.

They first developed my GIP project website exactly how I had imagined it. Then, they designed the whitepaper and uploaded on the website. The next thing was marketing to gather investment, which they did extensively over a month or so. The result was better that we expected.
What is it about the company that you appreciate the most?
Like I said, it was all very amicable and seamless experience. Initially, I was expecting that I might have to try and hire multiple companies, as my previous experience with outsourcing has not been very good. But SAG IPL team never made me feel that way. In fact, they were always ready with what I wanted in my project and provided valuable suggestions to improve it.
What was it about the company that you didn't like which they should do better?
Well, not much I can add here. As my overall experience has been quite satisfactory with SAG IPL, I will only wish them best of luck in their future endeavors.
ALICE Harris
, Senior Finance Manager at HSBC
Posted on Apr 10, 2019
Awesome Day-to-day Project Coordination for App Development
Review Summary
I started a classified app project with SAGIPL, The project was a clone of OLX and Quickr. I can say they completed the project according to my expectation. The project was executed by management and team together to deliver what I needed. We integrated with widely accepted tools for collaboration. Skype, Hangout, Whatsapp and Join.me are some of the tools we worked with.

SAGIPL management and execution quality are like US / Europe market, High English proficiency and faster integration. They have diverse skill sets with good business knowledge. I will choose them again for the services.
What is it about the company that you appreciate the most?
SAGIPL management and execution quality are like US / Europe market, High English proficiency and faster integration. They have diverse skill sets with good business knowledge. I will choose them again for the services.
What was it about the company that you didn't like which they should do better?
As per my personal opinion, they should open their offices in another country as well. Rest everything is very good there.
Jackson Croll
, Business owner at CAMEROON TIMBER EXPORT
Posted on Feb 21, 2019
Thanks God I found you!
Review Summary
SAG team works really hard, provides excellent web development and digital marketing services and PPC campaign. I'm continually amazed at what they are able to develop, from back-end processing to the overall look and feel of the website. We've been working with them over 3 months and are pleased with the results. Now I have my own business generator website.
What is it about the company that you appreciate the most?
Quick response, creativity on each part of marketing, Instant reminder about the inquiries, affordable cost.
emma wilson
, Accountant at The VAT UAE
Posted on Nov 13, 2018
Talented and Responsible Website Developer firm
Review Summary
SAGIPL's responsive communication and effective approach to project . SAGIPL delivered every project on schedule and for a very reasonable cost.
I am satisfied with SAG IPL because they provide me a best service and with the talented and highly experience developer.
What is it about the company that you appreciate the most?
Quality of work , responsive and highly experience team.