Shoot At Sight Productions is an award winning Film & Video Production Company in Dubai (UAE), Karachi (Pakistan), Vancouver (Canada), and Illinois (USA) that offers top-notch film and video production of various types, such as corporate videos, event coverage videos, TVCs, interviews, short films, and a lot more.Shoot At Sight Productions is the first video production company in the UAE to have a movie featured on Netflix. For a lot of reasons, Shoot At Sight is considered the best video production company in Dubai and Abu Dhabi.
Certifications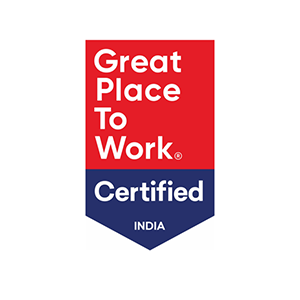 UAE
Office 203, Unit 14, Barsha Valley, Al Barsha
,
Dubai
,
Dubai
00000
+971551171248
Focus Areas
Service Focus
Digital Marketing
Animation & Multimedia
Other Services
Client Focus
Small Business
Large Business
Medium Business
Shoot At Sight Productions Reviews
All Services
Animation & Multimedia
Relevance
Most Recent
Rating: high to low
Rating: low to high
Write a Review
Sameer Ahmed Qureshi
, Sr. Quality Assurance Officer at Hilal Foods
Posted 7 months ago
Expectations Exceeded! Great Job on my Food Company Corporate Video
Review Summary
We hired Shoot At Sight for the introduction of our cake manufacturing company in an engaging way. Shoot At Sight helped us launch our biggest campaign ever on major social media.
From price to quality, SAS excels in all. However, it is the team's dedication that'd make me come back.
In the initial meetings, the team gave us free consultation to perfect our campaign. Storyboard, script, and voiceover were done by the SAS team.
The final product was a 4-minute long live-action video with info-graphics sprinkled brilliantly on the most important places. Various versions were produced for social media.
Our expectations were exceeded. The conversions due to the video were 11.3% better than our targets. The immense number of shares helped greatly in spreading our name and products.
The management is very easy to talk to. The team created a whole calendar for the campaign that was approved mutually and followed religiously.
What was the project name that you have worked with Shoot At Sight Productions?
Live-Action Corporate Video for Cake Manufacturer
Describe your project in brief
I'm a part of a cake manufacturing company that needs video production due to frequent NPDs. We hired Shoot At Sight for the introduction of our company and its products in an interactive and engaging way that no one else could do. Shoot At Sight helped us launch our biggest campaign ever on every major social media platform, allowing us to not only hit our targets but surpass them by a large margin.
What is it about the company that you appreciate the most?
Their creativity and innovation stands out from the rest of the companies.
SAS team leads are very easily to talk to and they're very accessible. We could easily WhatsApp or Zoom them, and they'd be there for us everytime.
The pricing and packages were quite reasonable I must say.
What was it about the company that you didn't like which they should do better?
The voiceover could've been better, but it was done by a freelancer. Everything was quite up to the mark.