Sigma Data Systems
Discover the world of Big Data with us!
Visit website
Sigma understands the criticality of each piece of data in today's world and in the next generation. Sigma was born to give its expertise in the world of Big Data! It has pre-define workshop patterns to understand the problem based on this it provides unique solutions to every customer using various tools and frameworks.
Certifications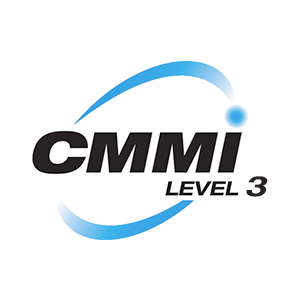 United States
440 N. Wolfe Rd, MS No. 235
,
Sunnyvale
,
California
94085
+1 516-606-8934
Focus Areas
Service Focus
Big Data & BI
Software Development
Artificial Intelligence
DevOps
Client Focus
Small Business
Medium Business
Sigma Data Systems Reviews
All Services
Big Data & BI
Artificial Intelligence
Relevance
Most Recent
Rating: high to low
Rating: low to high
Write a Review
Superb!
Review Summary
It was a good and awesome time spending moment with some developers
Kevin Sheehan
, Owner at Leaderjam
Posted on Jul 30, 2019
Total Success and Exceeded expectations
Review Summary
I am highly satisfied with the work and our partnership. Their analysis team contains great people who are very enthusiasts to solve your every data problem. They explained to me the current scenario of data with respect to technology and suggested mind-blowing ideas about the futures steps of our project.
What is it about the company that you appreciate the most?
They did a large implementation project for us and we are very successful today with the efforts done by their team.
Ulrich Rledel
, CEO at Organisemee
Posted on Jul 30, 2019
Unbelievable and tremendous team. We highly recommend them.
Review Summary
Right from handling our data ingestion to preparing data analytics, the team of Sigma Data Systems has been very supportive to work with. They definitely have all the pro points in terms of data analytics and related services. Their staff is having great knowledge and experience in the world of Big Data and BI.
Alanoud Almubarak
, Founder at Fashtory
Posted on Jul 30, 2019
Truly the highest quality service provider
Review Summary
Working with the development team at Sigma Data Systems was very flexible. It was more a collaborative process for us. They understood our idea and offered innovative suggestions. The conversion of data in our project has been such impactful that it contains more accurate data with a larger scope. The team was quickly approachable and very helpful. I would highly recommend Sigma Data Systems to everyone.
Proficient Big Data Consultancy
Review Summary
We needed a proficient big data consultancy to deploy data warehousing with various tools and technologies. The team of Sigma Data Systems has proved its mastery in the vast range of big data technologies. Absolutely satisfied by the quality of their service, development skills, communication skills, and responsibilities.
What is it about the company that you appreciate the most?
They supported us on our way to success and fast adoption of new technologies.
Resources