End-to-end eCommerce website development and infrastructure solutions for B2B, B2C, and D2C proven by our 1000+ happy clients in 170 countries.
We develop eCommerce solutions using popular frameworks and cutting-edge technologies including headless development, Laravel development, and PWA for mobile app development.
Solutions:
Marketplace Development
eCommerce Store Development
Mobile Development
We take over the management of customers' infrastructure in accordance with the Service Level Agreement by providing infrastructure management services:
Website performance Audit
Load testing
Server maintenance
DevOps
Engagement Models
We offer a flexible choice of engagement models for software app development based on the specifics of your project: Dedicated development team, Fixed price, or Outstaffing
Industries we serve:
We find solutions in your area with relevant knowledge, grades, and proven experience:
Electronics
Automotive
Fashion
Jewelry
Furniture
Equipment
Healthcare
Gardening
Sports
Food
Arts
Hobbies
United States
815 E ST, #12709
,
San Diego
,
California
92112
Russia
Proezd Sirenevyi 7A
,
Uljanovsk
,
Uljanovsk
432010
842258-24-54
Uzbekistan
Buyuk Ipak Yuli 45A
,
Tashkent
,
Toskent
Focus Areas
Service Focus
Software Development
E-commerce Development
Web Designing (UI/UX)
Mobile App Development
Web Development
Simtech Development Executive Interview
Visit Profile
Please introduce your company and give a brief about your role within the company?
Simtech Development has been working in web development since 2005. We develop complex e-commerce solutions for e-shops, marketplaces, manufacturers, dealers, and retailers. Our clients are individuals and companies from the United States, the United Kingdom, Australia, Switzerland, the UAE, and more than 150 other countries.
This is our golden recipe: listen to the client attentively, offer the best solutions, work hard, and be demanding. Everyone on the team at Simtech Development knows that what they are working on today will make people's lives easier and their business more successful tomorrow.
As for me, my management role is to be a leader: to lead my team members, to grow them, to continuously develop each and every person under my responsibility into an expert. Developing is firmly connected with a sense of creativity, motivation, and discipline. So, my personal commitment is to keep that sense in the company, and I am still contributing to this process. We already have our internal bookstand replenished by employees wanting to share their best books with others, our most experienced specialists teach in Simtech School and give recommendations to juniors during so-called 'Expert Meet-Ups', we are sponsoring webinars and classes for Simtech devs and schoolers. I've recently introduced a new tradition to reward the 'Best Employee' with a personal and motivating gift.
Mention the objectives or the parameters critical in determining the 1. time frame of developing an e-commerce app.
● complexity of business logic of the e-commerce app
● third-party integrations
● resource availability
Anyway, we know that fast task execution and issue resolution is crucial for business. Whether it's a trivial task, a new feature or a new market expansion, we deliver the result on the maximum pace to keep your flagship on full ahead.
How much effort in terms of time goes into developing the front end and back end of an e-commerce app?
Turn-key app development usually takes us 1-3 months to complete.
What is your company's business model–in house team or third party vendors/outsourcing?
Behind the success of each project are people who create it. We have an in-house team of developers. This means that we can better control the quality of the e-commerce development process.
We can become part of any team by integrating our task management systems, sharing the same working hours, and even relocating our experts to your place of residence or vice versa.
How is your business model beneficial from a value addition perspective to the clients compared to other companies' models?
Our business model encompasses three main areas: AWS cloud hosting (IaaS), add-ons (eCommerce), custom development, design, and integration with third-party systems (B2B). We are focused on CS-Cart platform and closely cooperate with the original developer. So, the main value our client can take advantage of is the most authentic service for the CS-Cart platform users provided by us at a reasonable price. We've been one team with the original developers for a long time. We follow the same strict coding rules and can guarantee the quality of service.
What industries do you cater to? Are your clients repetitive?
We provide end-to-end software solutions in a variety of industry verticals. Most popular industries are fashion, clothing and accessories, health and beauty, electronics, toys, books, etc.
47% of our clients are repetitive.
What are the key parameters to be considered before selecting the right platform for an ecommerce application?
● goal
● client's budget
● integrations
● necessity of customizations
Which platform do you suggest your clients to begin with when they approach you with an idea (Magento, Shopify, Bigcommerce, etc) and why?
It depends on many factors:
● business model
● selling product (digital or physical) and/or service
● required features out-of-box
● self-hosted or hosted platform.

By identifying what you want and what you can do by yourself, you can make an ideal choice fitting your needs and actual state. Not taking anything away from the above platforms, there is one major inconvenience in all of them - they provide a framework heavily relying on plug-ins. This fact may imply the following disadvantages: the more plug-ins you use, the lower is the speed of your website; non-compliance problems in communication among several plug-ins provided by multiple developers; lesser security as compared to a more cohesive solution.
In this context, it seems more rational to use platform-consistent software such as CS-Cart platform. As it is a downloadable e-commerce software, you pay a one-time fee to get access to the software. This fact makes it more favorable compared to Shopify as you are not tied up with a monthly payment plan. However, this one-time fee doesn't include expenses like hosting or additional customization which makes it more similar to WordPress and Magento, but the latter ones are pluggable and may entail the inconveniences as we described above. I would recommend starting with the CS-Cart platform to small and medium-sized businesses, to start-up projects and non-techy entrepreneurs, as this platform is feature-rich, user-friendly and easy-to-customize, accompanied by extensive documentation. The platform is tailored both for digital and physical items and can be provided with and without hosting, at the discretion of the business owner.
Which Content Management System do you prefer to use (Wordpress, Jumla, Drupal etc)?
Despite the fact that we have experience working with Magento, Wordpress, Shopify, and other software, our priority is CS-Cart custom development and all the CS-Cart and Multi-Vendor software-related services. All requests concerning customizations, modifications, custom design, third-party system integrations, hosting solutions, design creation, etc. are handled by my company.
What are the key factors that you consider before deciding the cost of an ecommerce application?
To provide a more precise estimate, we consider:
● business goal
● examples of similar executions on other sites
● step-by-step description and screenshots of the required functionality
● degree of ambiguity of requirements
● deadlines
What kind of payment structure do you follow to bill your clients? Is it Pay per Feature, Fixed Cost, Pay per Milestone (could be in phases, months, versions etc.
We offer several approaches for collaborating on your projects (Fixed price, Time & Material).
Under the fixed-price approach, the project manager sends a project description for your approval, specifying the expected outcome and the deadlines of the project.
The Time & Materials approach is used for projects with a high degree of ambiguity, or when changes are going to be made in the course of development.
Do you take in projects which meet your basic budget requirement? If yes, what is the minimum requirement? If no, on what minimum budget you have worked for?
We do not have specific budget requirements. Min budget is USD 50.
What is the price range (min and max) of the projects that you catered to in 2018?
$50 - $340,000
What do you think is the future of the ecommerce industry?
The e-commerce industry is going to move towards:
● Personalization and customer engagement
● Interactive product visualization
● Full shopping experience on all devices
Simtech Development Clients & Portfolios
Key Clients
Urbankissed
Kayamo
Faly Music
GRUPA NOVA
Perfect Nails
Mercado Equipos
Unixmo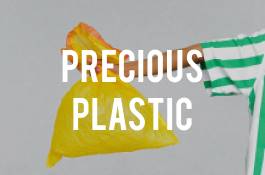 Simtech Development Reviews
All Services
Software Development
E-commerce Development
Mobile App Development
Relevance
Most Recent
Rating: high to low
Rating: low to high
Write a Review
Marketplace project
Review Summary
Simtech Dev is our partner for our marketplace project based on CS-Cart.
They are for us the perfect partner who understand our needs and can develop our project exactly how we imagined it.
David McGuire
, Managing Director at National Smoke Alarm Services
Posted on Aug 31, 2021
Custom Development with Simtech
Review Summary
We have used Simtech Development for various customisation work. The end result is as we want it and work is completed to our satisfaction.
The area for improvement we have found is the timeliness of the deliverables and the initial delivery of the specification works does not always function as required / specified. The initial delivery requires re-working.
To Simtech's credit, they do address the non-functionality and do present a final solution that does meet our requirements. Communication works well through a customer portal however, the issue we have found is when an issue is found in the initial deliverable, discussion on the issue, confirmation of the issue, any proposed rectification and then scheduling of resources to address the issue can take some number of days and often weeks before the actual rectification programming will commence.
This is perhaps the most disappointing part - that a 'fix' of exisiting work, does not seem prioritised in the Simtech work flow. It seems that the 'fix' is scheduled as per any other job and accordingly, some delay occurs to get an assignment completed.
That being said, we have always had our custom work finished and concluded to our satisfaction and as per our requirements.
What is it about the company that you appreciate the most?
Final Product is as per our expectations and requirements
What was it about the company that you didn't like which they should do better?
Timeliness of scheduling resources to 'fix' any issues discovered from a delivered specification requires attention. Resources for a 'fix' seem to be given no priority and as such the resolution of any issue on exisiting work does not seem prioritised over 'new' work.
Simtech Addons Review
Review Summary
Simtech Development is an important developer in the open source, ecommerce software space as a developer for cs-cart because they develop add-ons that meet the current marketing advances of ecommerce.
CS-Cart offers ecommerce open source licenses. The license is a one-time purchase and saves monthly fees to ecommerce companies like Spotify. Simtech writes add-ons, provides hosting and development for cs-cart and therefore keeps the software on track with all the new developments in ecommerce. They regularly update all their products and stand behind them. Their customer service has been excellent in my experience.
S.M. Mamunur Rasid
, Founder at Cellsii.com
Posted on Aug 31, 2021
Very Fast and Reliable services
Review Summary
I've had the opportunity to engage with this CS-Cart service provider on multiple occasions, and without a doubt, they stand out as a reliable and trustworthy choice in the market. Their commitment to offering top-notch CS-Cart solutions is commendable, and I appreciate the compatibility they ensure in their offerings. What I appreciate the most about this company is their reliability. Across several interactions, they've consistently delivered on their promises and provided solutions that meet my needs. Their expertise in the field is evident.
What was the project name that you have worked with Simtech Development?
Fast and realiable service
What is it about the company that you appreciate the most?
Their reliability, expertise, and dedication to compatibility are notable strengths
What was it about the company that you didn't like which they should do better?
Should think again about the pricing of addons and services
Dhamindu Don
, General Manager at at UNIXMO
Posted on Aug 26, 2021
Fantastic bunch of people to work with!
Review Summary
We have been working with Simtech over 2 years now and it has been a great journey. Team help us on achieving our milestones without any hitch. I see Simtech Dev as a long term partner for us (www.unixmo.co.nz)
What was the project name that you have worked with Simtech Development?
Fantastic bunch of people
What is it about the company that you appreciate the most?
Skill full. Honest and hardworking. Also stick with deadline.
What was it about the company that you didn't like which they should do better?
Innovation.
Syed Muhammad Mamduh Syed Zakaria
, Senior Lecturer at Universiti Malaysia Perlis
Posted on Aug 25, 2021
Wonderful product, brilliant support
Review Summary
We came across CS-Cart while searching for a stable platform to build on. However, the package offered was way beyond our expectation and at a relatively low price. Going in, we weren't expecting the level of support provided by Simtech. They were open for communication, demo and discussions even before we committed on their product.
The support only gets better after we came on board. Any queries were answered within 24hrs, and any issues are handled quickly and professionally. We are grateful for the support even when we had mundane queries already covered by the extensive manual they provided. Every request was also handled professionally and without hassle.
They are one of the very few companies we look forward to new products and offerings! We honestly think that you can't go wrong with Simtech.


What is it about the company that you appreciate the most?
Extremely quick and negotiable support
Magdy Galal
, Operation Lead at at ondustrial.com
Posted on Aug 12, 2021
The custom development service is a hassle-free.
Review Summary
We can Communicate with them easily, they have short response time, in custom development service they met the deadlines, overall they know the core of CS-Cart well and developing with them is a hassle free
What was the project name that you have worked with Simtech Development?
Awesome development team
What is it about the company that you appreciate the most?
the know the core well because the are the ex-Custom Development department now acting as a separate legal entity, so the custom development service is a hassle-free.
What was it about the company that you didn't like which they should do better?
their custom development cost is slightly high
Alex Zinoviev
, Product Director, at Service NSW
Posted on Aug 09, 2021
Outstanding hosting service and custom development
Review Summary
We needed a hosting provider that would help us make the most out of our eCommerce platform. Simtech was able to custom configure an environment for us that made it easy to manage and grow our store. In addition they helped with customer development by providing add-ons that helped extend our site's capability and add valuable features to our users.
What is it about the company that you appreciate the most?
They did thorough analysis of the situation and came up with a detailed plan on how they were going to help us. Their communication has been great throughout. We had access to their technical people, which meant we were getting answers quickly.
What was it about the company that you didn't like which they should do better?
Nothing at this stage.
SimTech is the best for cs-cart add-ons and themes
Review Summary
Had an amazing experience using simtech developments addon's and theme for my small business. I current a online clothing store and their addon's and user friendly themes have saved me time, money and have increased my overall customer experience. The addon's are simple to install and config in my system and work really well with my backend set up. Their tools are easy to update based on my carts versions. Though addons and themes are expensive they are worth it in convince and giving customers a seemly online shopping experience.
What is it about the company that you appreciate the most?
easy of use of their tools and being able to get a quick response when i need help.
What was it about the company that you didn't like which they should do better?
pricing of themes and addons
Great Company
Review Summary
Simtech Development is e-commerce developer company with a great professional team that pay attention to the details the project and deliver on time.x
Mpawenimana pierre damien
Posted on Jul 02, 2021
Simtech Development has a good team to work with
Review Summary
Good team to work with
Despite the time it takes to get a particular request answered for support, we loved our experience with their team and wanted to continue using Simtech Development services and products. They know what to do and what exact service or product is needed to make someone's platform up and running with required functionalities.


What is it about the company that you appreciate the most?
They are easy to relate with and have wonderful collaboration skills
What was it about the company that you didn't like which they should do better?
Availability
reliable and confidence
Review Summary
friendly support and feel confidence on quality of development on my ecommerce platform

What is it about the company that you appreciate the most?
Service Support on Cloud Hosting
What was it about the company that you didn't like which they should do better?
improve on the way to communicate
Dark Storm
, Managing Partner at Dark Storm Industries, LLC.
Posted on Jun 08, 2020
CS Cart Add-On Develiper
Review Summary
We've had Simtech develop a number of custom CS Cart Add-ons for us. They have always done a great job. Professional and reasonably quick.
What is it about the company that you appreciate the most?
Very organized, great communications.
What was it about the company that you didn't like which they should do better?
Pricing is on the higher end, but I guess you get what you pay for.
Great Team who knows CS-cart better than anyone!
Review Summary
We are online electronics shopping company based in Netherlands and having a big experience with Simtech!
We always value the the long running relationships with our partners and can say that Simtech is our IT partner who solves all our question regardless of its topic.
The Team in a misery, you cannot predict when they go to sleep and when they wake up!
If needed, working hours will not an issue for them. I especially grateful to Mr. Oleg who is a project Manager in Simtech and the main contact for our company and working with us almost a year who always available for a discussion and gives the ultimate solutions and ideas. We were always satisfied by the quality of their work and the quotation they have provided us!
P.S.:
We have been in a deep search of Cs-Cart developers before we started our business, we almost done the universal research among very big amount of dominant cs-cart developers. Finally, why did we chose Simtech among all?!
- Because no one could PROMISE us a 100% possibility for the solution!
What is it about the company that you appreciate the most?
Punctuality + Work done without mistake + Good Time management
What was it about the company that you didn't like which they should do better?
They should start giving a lessons to other companies what does CS-CART talk about!
The best Addon or Custom developers for CS-Cart ecommerce
Review Summary
I have been working with this guys for more than a year and I am eshop owner on CS-Cart platform. It is by far the best platform I found on market and it could not be so without Simtech Development help. I have 24 addons and few custom things done with them and all of them are working FANTASTIC. No bugs, no problems at all.. Fast and accurate! I have to mention grate support from Oleg Gorshkov as well. They also have online Chat team which is very helpfull as well.