Sioux High Tech Software Ltd.
Website Solution & Mobile App Development
Visit website
Sioux High Tech Software Ltd., a Danang based development center and a branch of Sioux Group in the Netherlands. We are a specialist in Website & Mobile App Development, UX/UI/HMI, Data Analytics, Application Software, Software Control Hardware & Automotive.
We focus on developing software applications running on multi-platforms such as Windows, Android, iOS, and MAC (Windows Applications, Mobile Apps Factory, Web Development) for the High-Tech industry.

Technologies:

Mobile App Development: • Xamarin • MvvmCross • React Native.
Web Application: Windows Form • WPF • .NET Core • Delphi • ASP .NET • React JS • Angular JS • WordPress • Umbraco • ASP .NET • Laravel • Django • Node JS.

With our state-of-the-art knowledge of development methods, programming languages, platforms, and a strong team, we bring the best software solution for your organization. In doing so, we focus on quality, innovation speed, and cost-effectiveness.
We design and build complete software stacks: user interfaces, mobile apps, and application software.
Our Services:

Web & Mobile App Development
UX/UI/HMI Design
Certifications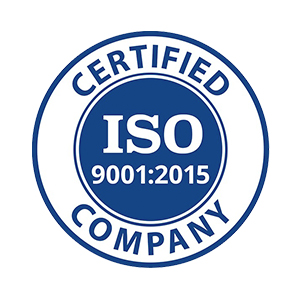 Vietnam
122 2/9 Street, Hai Chau, Danang, Vietnam
,
Da Nang City
,
Da Nang
550000
+84 236 3 888 75
Focus Areas
Service Focus
Mobile App Development
Web Development
App Designing (UI/UX)
Web Designing (UI/UX)
Software Development
Client Focus
Small Business
Large Business
Medium Business
Sioux High Tech Software Ltd. Clients & Portfolios
Sioux High Tech Software Ltd. Reviews
All Services
Mobile App Development
Software Development
Relevance
Most Recent
Rating: high to low
Rating: low to high
Write a Review
Nguyễn Đạt
, Team Leader at Hong Ha Investment and Trade John Stock Company
Posted on Mar 06, 2020
Sioux perfectly senses our needs and optimally responds to them!
Review Summary
I am very pleased with Sioux's development team for supporting us turn ideas into reality, they understand very well about our special requirements and always come up with the best solutions to improve and build our project.
A Massive Thank to Sioux HTS
Review Summary
Sioux gave us an important push to the top of our market segment.
Company Response
Sioux High Tech Software Ltd.
Thank you so much!
Posted on Dec 05, 2019