Softpulse Infotech
High-Level Website & Apps Development Company
Visit website
The Softpulse Infotech is an IT-based organization, focused on delivering the best ecommerce experience to the clients. Softpulse Infotech is a market leader eCommerce web development company with the most usage Shopify platform, hire Shopify developers for a most trusted company. With the market presence of celebrated 8+ years, we are the proud Shopify Experts.
Our team has demonstrated experience in creating a great website design that can help our clients in reaching business heights.
With our out of the box thinking and diverse work approach, we deliver great eCommerce development services to our clients.
Benefit your business, by selecting an experienced eCommerce web design company. Hire the proficient team of Shopify developers, take your business to new heights!!
The Softpulse Infotech is distinguished for delivering the great eCommerce website. Our team of specialists Shopify web developers & designers has practiced the unique approach in developing any new Shopify store.
We have helped several businesses in creating an empire by delivering the best development services with the experts Shopify developers.
We satisfy all the custom needs of clients by delivering the most efficient eCommerce development services.
We are bound to answer all the custom needs of any business.
We are focused on presenting the most profitable user-centric e-commerce website design to the clients.
With the striking portfolio of delivering great website design, we have developed a huge clientele. Help your business in reaching its full potential by partnering with the recognized eCommerce web design company. Hire the distinguished Shopify developer to design your eCommerce website with the best website development company, let the experts help you grow your business!! For the ultimate business growth & conversion-optimized website, do not hesitate in getting in touch with us!!
India
B-701 to 704, Diamond World, Kohinoor Rd, Khodiyar Nagar, Surat, Gujarat 395006
,
Surat
,
Gujarat
395006
+91-909-927-2837
Canada
Toronto, Ontario, Canada
,
Toronto
,
Ontario
M6K 3R6
+1 (365)889-4534
Focus Areas
Service Focus
E-commerce Development
Mobile App Development
Web Development
Web Designing (UI/UX)
Digital Marketing
Softpulse Infotech Executive Interview
Rahul Bhisra
CEO & Co-Founder
Visit Profile
Kindly share your feedback on how GoodFirms has been doing so far in increasing your visibility among potential clients.
The GoodFirms is one of the very reputable sources of delivering service ranking and ratings for web development and software solution service providers. Softpulse Infotech has received many varified reviews of their clients on GoodFirms. The agency has also obtained a reputable position on its rankings of eCommerce developers and Shopify developers. Now, we will see the journey of Softpulse Infotech in reaching such a position. I am looking forward to increasing my client network with the help of GoodFirms. It is really awesome to work with GoodFirms.
Please introduce your company and give a brief about your role within the company?
Softpulse Infotech is a highly productive & creative team of proficient eCommerce designers and developers. The agency is known for its proficient services and creative designs and they know how to develop and get high engagement with some and others.
The top management has grown the organization with its best work ethics and business excellence.
With the comprehensive portfolio of developing a variety of stores for all different eCommerce niches, the eCommerce website development agency has proven to deliver the best results for all different niches of the eCommerce business.
With the head office in India, they have even established their branch offices in Canada & Germany, and in the future, we also build your company in the whole world. The agency has helped several businesses in building their empire by delivering the most diverse and creative eCommerce website design & development solutions.
For the betterment of business, hire a team of proficient developers and take your business to new heights.

I have been working as a co-founder at Softpulse Infotech. I have more than 9 years of experience with Development and Team Management. As an entrepreneur, I Know Business and how to become successful. I have worked with medium to small sizes businesses and have incredible success in helping them achieve their goals. I am an expert in business communication, web application development, web design, mobile application development, and digital marketing.
Mention the objectives or the parameters critical in determining the time frame of developing an ecommerce website.
My point of view about this is, what are the requirements that define it. The first thing is to understand the complete website idea. After getting a complete idea, we will calculate the time frame based on parameters.

Based on the requirements of clients, we can define the level of project complexity and time frames. But once again, in the correct time frame, results are very focused and the result of thoughtful and meticulous work of the team in close cooperation with a partner. Experience is also one of the important factors that will come while determining the time frame as we have good experience in a similar kind of eCommerce website development company then it will take less time for planning, design, and development.
How much effort in terms of time goes into developing the front end and back end of an ecommerce website?
My thinking is it depends on the project specification and designs. The first thing I do is checking complete functionality and what are the requirements and design specifications. First, our team calculates an estimate depending on how many hours it will take, and we divide hours as per each step. I give a rough idea about these is, In the case of a standard eCommerce website developed with a platform like Shopify its 75% frontend and 25% backend. For a custom web developed from scratch, it's almost 40% frontend and 60% backend.
What is your company's business model–in house team or third party vendors/outsourcing?
The Softpulse Infotech is a group of profoundly talented eCommerce website development & design experts. We are an eCommerce website design agency, highly acknowledged for reliability, quality work, appealing designs, and timely delivery. Every new project that arrives at our doorsteps goes through an absolute discussion and evaluation process. Our best business practices and work ethics have made us one of the most reputable eCommerce website development companies, let the experts help you grow your business!
How is your business model beneficial from a value addition perspective to the clients compared to other companies' models?
The Softpulse Infotech is a creative talent pool of some of the most diverse IT professionals. Transparency & result oriented work ethics are the main driving force of the organization.
The agency has been serving the IT industry for the past 9+ years. Their expertise lies in the eCommerce web design & development service niche.
The agency is delivering the one-stop solution to all things related to Shopify. With the quality services, the agency has been able to serve some of the brightest minds from the eCommerce industry.
The agency is capable of delivering beautiful eCommerce experiences for any business niche of the clients.
To get the best results for your eCommerce business, hire a team of the most experienced eCommerce website development company, and achieve unbelievable business results. The advice of each and every development is the way you can integrate and get to know and get the advice of every business and way you can get as much used as much.
What industries do you cater to? Are your clients repetitive?
We are taking care of many different industries, fashion, jewelry. essential goods, luxury, perfumes, software industry, automotive, machinery, and equipment, etc. We are known for the timely delivery of a quality end product to the clients. Our work ethics and value-driven business practices have made us one of the most respected eCommerce website design & development service providers. We ensure that the clients get the utmost satisfaction and dedication from us. For business collaboration, do not hesitate to get in touch with the most trustworthy eCommerce website development service providers.
What are the key parameters to be considered before selecting the right platform for an ecommerce website?
The key parameters need to be considered before selecting the right platform for an eCommerce website. An experienced website design and development company, who is capable of fulfilling all your requirements within your budget constraints, should be the best for you. Budget is a factor of the cost of building, maintenance, and ongoing cost of operations. The agency that fulfills all the above checkpoints and also falls into your budget should be your first choice.
Which platform do you suggest your clients to begin with when they approach you with an idea (Magento, Shopify, Bigcommerce etc) and why?
In today's world, e-commerce is taking over brick and mortar stores. There are many platforms available for business owners using which an e-commerce store can be created.

Shopify is one of the best platforms to start an eCommerce store. Shopify provides the most flexible and easy to use platform for starters. Thousands of eCommerce store owners around the world have adopted it for hosting and running their web stores. However, why should we choose a Shopify platform for e-commerce business?
Highly Customizable Platform
Easy setup for starters
14-Days Free Trial
Shopify Plans For Different Kind Of Users
Unlimited products and bandwidth
Completely SEO Friendly
Easy Social Media Integration
Tons of Payment Gateway options
Easily Migration Process
24/7 Technical support
Shopify has changed the way the e-commerce industry used to work. With Shopify creating and managing a website has become more convenient. Using the Shopify platform, a fully-fledged e-commerce store can be easily created.
Which Content Management System do you prefer to use (Wordpress, Jumla, Drupal etc)?
We are highly equipped experienced developers that drive our WordPress web development services through a well-thought process to design your website. The choice of an ideal Content Management System is crucial to your success in the web sphere. A multifunctional CMS will significantly aid you in staying updated with the ever-evolving trends ruling the web world. Responsive websites laden with interactive graphics make for one of the most significant demands in online marketing. WordPress- one of the most trusted open-source CMS platforms used worldwide- infallibly facilitates your efforts in this regard.

Not all Content Management Systems can offer similar flexibility as an open-source platform does with all its "add" and "edit" options. WordPress, which was primarily regarded as "blog" web ware earlier- has now emerged as a favorite of millions of website developers, today and that's not without reason. WordPress is a truly refined cutting-edge content system that allows developers to take advantage of the multiple eCommerce plug-ins and amazing share and edit options.
What are the key factors that you consider before deciding the cost of an ecommerce website?
It completely depends on the budget of the business holders and the complexity of the web. As much as time and resources are spent, the better will be the results.
What is the price range (min and max) of the projects that you catered to in 2020?
In 2020, we have done a few things to help the business owner get through the pandemic. We have reduced the prices of our plans on our Shopify app too.
What do you think is the future of the ecommerce industry?
There is no doubt that eCommerce is the future. More and more consumers are coming online. Over the past few years, the demand for eCommerce has increased considerably. The industry is rising from around 12% to 15% every year. It's high time for every retailer to go online.

In the upcoming years, technological advancements will directly affect the eCommerce industry. The marketing & the functionality, both of these key aspects of eCommerce will evolve. E-commerce is one of the highly growing fields in the future. And if you need any help with your eCommerce store, we are here to help. Softpulse Infotech is a leading eCommerce design & development agency. We are the leading agency with a proven history of reputable clients. We can deliver the best in class eCommerce development services. If you have any project ideas in mind, get in touch with us NOW!!!
Softpulse Infotech Clients & Portfolios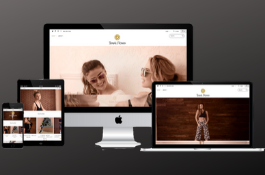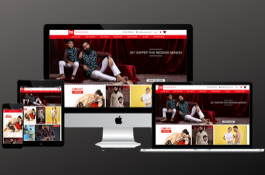 Softpulse Infotech Reviews
All Services
E-commerce Development
Web Development
Relevance
Most Recent
Rating: high to low
Rating: low to high
Write a Review
As usual great experience form the beginning
Review Summary
They give us hassle free service after finishing work also,they know for their time line meet for the date which they offer to client,great experience again and again
Ashmit Patel
, Founder at Ahista Tea
Posted on Jan 24, 2020
Shopify Expert in Web Development.
Review Summary
Our past experience working with developers on other platforms was very bad. We wanted a smooth working website with a specific design and layout. Sandip and his team have done a great work to include all the requirements into the website. The outcome was better than what we had expected. They are fast and efficient with their work and always open to modifications or changes during the development.
Justin Eterovich
, Owner at Blacklist Brands
Posted on Jan 21, 2020
The best in the business
Review Summary
I've hade softpulse create 4 of my websites. They are nothing short of amazing to work with. They did exactly what I needed fast and on budget. They also helped with after service requests.
Emiliano Ferreyra
, CEO at In Season Jewelry
Posted on Jan 20, 2020
Brilliant Team
Puneet Verma
, Co Founder at BonOrganik Apparels Pvt. Ltd.
Posted on Jan 20, 2020
Fantastic team
Review Summary
Fantastic team. Very happy and satisfied.
Consistent expertise and great customer service
What was the project name that you have worked with Softpulse Infotech?
Archon Watches
Pots and Pans
at Pots and Pans - Cookware Store
Posted on Jan 02, 2020
Perfect and helpful
What was the project name that you have worked with Softpulse Infotech?
Pots and Pans
Resources