Founded in 2008, SoftTeco has amassed over 500 employees over the decade and developed a name for itself by providing high-grade end-to-end solutions for customers and enterprises. The company has been growing steadily throughout the years and now, SoftTeco has offices in the United States, United Kingdom, Poland, Ukraine, Lithuania, Georgia and Bulgaria.
SoftTeco is dedicated to finding the best solutions when it comes to businesses. With a customer-oriented approach, where solutions are specifically designed to meet their needs, SoftTeco brings a set of services that are comprehensive and of high quality. SoftTeco aims to build a relationship with customers that don't just stand the test of time but also proves to be beneficial to all parties throughout the period of time they deal with one another.
With a creed that focuses on customers and their needs, SoftTeco has reached over 300 customers worldwide.
SoftTeco specializes in enterprise-grade software solutions and has been bringing a competitive edge to industry leaders for over 15 years. The company offers a range of various services, inlcuding web and mobile development, UI/UX Design, Machine Learning and Data Science, DevOps and Quality Assurance. However, SoftTeco's primary area of focus is assembling dedicated teams to cover all software needs of our clients in a timely and highly efficient manner. By offering our clients a well-rounded team of professionals, we take full care of the development process and its management, ensuring we are constantly in alignment with the client's vision and goals.
Certifications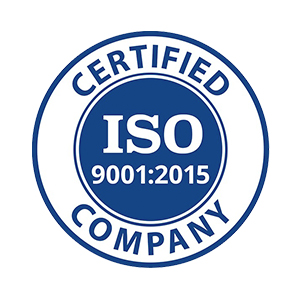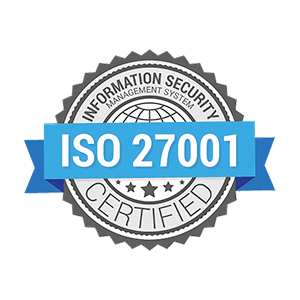 Lithuania
82 Laisves al., Lithuania
,
Kaunas
,
Kauno
44250
Bulgaria
Knyaginya Maria Luiza 1 Blvd., Plovdiv, 4000, Bulgaria
,
Plovdiv
,
Plovdiv
4000
United Kingdom
Loughborough Technology Centre, Epinal Way, Loughborough, LE11 3GE
,
London
,
London
Poland
9A/4U Belwederska st., Warsaw, 00-761, Poland
,
Warsaw
,
Warsaw
00-761
Focus Areas
Service Focus
Mobile App Development
Web Development
Software Development
Artificial Intelligence
App Designing (UI/UX)
Client Focus
Small Business
Medium Business
SoftTeco Executive Interview
Tauras Justinas Janickas
CEO
Visit Profile
Kindly share your feedback on how GoodFirms has been doing so far in increasing your visibility among potential clients.
We have been observing an increase in the number of potential clients since GoodFirms listed SoftTeco among top software developers. So this is a valid indicator that GoodFirms is a reliable platform to look for vendors and it makes a significant contribution to increasing one's visibility and brand recognition. As well, regular listings among top development companies contribute to increasing loyalty and trust towards our company and this is one more way how GoodFirms helps companies attract new clients and retain them.
Please introduce your company and give a brief about your role within the organization.
SoftTeco provides dedicated software development teams to international clients across various industries and our main focus is designing custom, enterprise-grade solutions. I am a Chief Executive Officer of the company and my responsibilities include outlining strategies for further growth and development, monitoring the current state of the company, and identifying any areas for improvement.
What is the story behind starting this company?
It all started with Alex Kutsko and Serge Zenevich deciding to start their own company back in 2008. By that time, they had enough experience in managing a software company so they reached out to their reliable, knowledgeable friends to help them. And now, SoftTeco celebrates its 14 years in the IT industry.

As for myself, I joined SoftTeco at the end of 2018. And while the first two years were relatively smooth, the beginning of 2020 brought the COVID-19 pandemic so I had to act more like a combination of a CEO and a crisis manager. On the bright side, since autumn 2020, the company is seeing extremely vast geographical growth. We opened offices in several countries (including the UK, Georgia, Bulgaria, and Poland) and are looking forward to further expansion and growth.
What are your company's business model–in house team or third party vendors/ outsourcing?
We have an in-house team of approximately 500 software engineers so we create all software from scratch by ourselves. SoftTeco's team takes full care of the software development lifecycle and after the product launch, we provide maintenance and support services (upon request). In this way, we can guarantee that the software functions as intended and is of the expected quality.
How does your company differentiate itself from the competition?
First I'd like to note that we try differentiating ourselves not only in the clients' marketplace but in the job marketplace as well. When talking about the job marketplace, we try to show how adequate we are when it comes to interacting with employees and how mature our attitude is towards the team. We perfectly understand that employees are the biggest value of any company so we try to provide them with the most comfortable working environment. This includes maximal transparency, an adequate amount of the needed red tape, and approachable management.

As for the clients' marketplace, our approach is basically the same - we treat them with respect and listen to their needs without forcing our opinion on them. We try to identify the biggest "pain points" of every client and offer the most suitable solution while delivering work on time and in correspondence with requirements. Our main goal here is to have clients recommend SoftTeco to their friends and colleagues after working with us.
What industries do you generally cater to? Are your customers repetitive? If yes, what ratio of clients has been repetitive to you?
SoftTeco caters to a variety of industries, including healthcare, finance, logistics, manufacturing, education, and many others. What we don't work with is gambling and video games as well as apps that do not align with our values and vision.

In general, our primary area of interest lies within enterprise-grade applications. As well, we quite often work with clients from fintech, healthcare, the automotive industry, and telecommunications.

We do our best to make clients come back to us with new projects and it's always a pleasure to see clients being repetitive. I can't give specific numbers but I can say that we are satisfied with the number of clients either coming back to us or approaching us due to a recommendation.
Please share some of the services that you offer for which clients approach you the most for?
It's the assembly of a dedicated team that will work on a software project for the needed period of time and will cater to all its needs in terms of software development.

As for the projects, our clients often request us to develop secure and scalable enterprise applications for internal use, such as CMS systems, internal messengers, or comprehensive web platforms. And after the launch of the Machine Learning and Data Science department, clients started requesting us to analyze and process their data or design ML-powered models either for internal use or for their customers.
What is your customer satisfaction rate according to you? What steps do you take to cater to your customer's needs and requirements?
In my opinion, a good indicator of a customer satisfaction rate is the clients' attitude towards a company during crisis times. When the COVID-19 pandemic happened, the majority of our clients supported us by staying on a project and we continued working despite the challenging conditions. I think this situation is a good example of how clients perceive SoftTeco and how they trust us.

As for the steps that we take to cater to clients' needs and requirements, we simply listen to them, talk everything through and treat every client as a member of the team. We believe that the best solutions can be achieved only together with the client when our vision and ideas are in sync so we spend some time trying to achieve this sync and make sure there are no misunderstandings left behind.
What kind of support system do you offer to your clients for catering to their queries and issues?
Throughout its history, SoftTeco has engaged in various types of support activities for its clients and projects. The most engaging and rewarding support work we have done was for a large ridesharing service with tens of thousands of daily users. Our team has provided comprehensive 24/7 technical support for their systems. The team has put in place sophisticated CI/CD pipelines, backup, and rollback schedules, and real-time health check systems to ensure that technical issues will not have a critical impact on operations. At the same time, SoftTeco provided in-person support around the clock which could be requested through a support ticketing system, Slack, email, or phone.

At this moment the company is engaged in a multitude of support projects which differ in size, complexity, and support needs. Every new support project is approached with a high degree of flexibility to make sure that the support our team provides fully matches the project's requirements and business objectives.
What kind of payment structure do you follow to bill your clients? Is it Pay per Feature, Fixed Cost, Pay per Milestone (could be in phases, months, versions etc.)
After years of working with various clients and various projects, we've come up with the model that seems to work best for us: a hybrid model that combines the Time & Material and Dedicated Team approaches. This hybrid model implies that SoftTeco provides you with a dedicated team first and if needed, we enhance the team with additional resources by using the T&M model. In this way, the client rests assured that there is always a team of experts available and all management happens within the team (the client is not involved in it). At the same time, we can always provide an extra set of skills if needed (or offboard the ones no longer needed) and this adds great flexibility to the project.

If a client wants Time & Material only, we offer a manageable T&M model when we give clients an estimation for the nearest sprints and a 100% guarantee we will meet this estimation. But usually, after some time when the client grows more trust towards us, we shift to the abovementioned Dedicated Team model where the client only needs to pay a monthly fixed fee and the team's KPI and management are fully on us.

One more thing that we do is offer clients a preliminary "Discovery phase" during which we work on all possible risk areas and prepare a detailed project estimation. In this way, the client gets a solid understanding of what needs to be done and how and all our offers related to projects are justified in numbers.
Do you take in projects which meet your basic budget requirement? If yes, what is the minimum requirement? If no, on what minimum budget you have worked for?
We rarely deny a project if it's below our minimal fixed price - everything depends on the type of the project, how interesting it is, and what potential it has. The smallest project that we worked on lasted 3 business days only (though it happened 13 years ago but still).

I'd say that today, the project minimum that we can agree to work with is from 2-4 weeks but in this case, price is not the main deciding factor - it's the potential that matters the most. After all, I'd personally choose a 2-week project with a serious company that shows great potential rather than a 3-month project with a stagnating business.
What is the price range (min and max) of the projects that you catered to in 2021?
I can't really compare the minimal and maximal price ranges of our projects since they differ drastically and each project has its own peculiarities.
Where do you see your company in the next 10 years?
Considering how fast everything in the world changes, it's hard to make any predictions even for the nearest future, not to mention a 10-years forecast. However, I can say that we have a growth strategy for the next three years and we'd like to achieve a dominant position in the international market, increase our visibility and make SoftTeco's brand highly recognizable both among the clients and among the competition.
SoftTeco Clients & Portfolios
Key Clients
The World Bank
Barnes&Nobels
Johnson&Johnson
Samsung
Blueprint
VIA
Caajoo
Evernote
C2 SmartLight
COVR
RoadLab
SoftTeco Reviews
All Services
Mobile App Development
Relevance
Most Recent
Rating: high to low
Rating: low to high
Write a Review
Alex Tkachman
, Co-owner at MBTE Sweden AB
Posted on Jul 24, 2017
Recommend to use Softeco
Review Summary
I work with Softeco for 7-8 years permanently having 3-5 people on projects. Good quality, extremely reliable and professional