Softuvo Solutions Private Limited
Let's Talk Solutions
Visit website
Softuvo Solutions is ISO 9001:2015 & ISO 27001:2013 certified Organization for the quality and information security management systems.
WE ARE YOUR INTERIM CTO. We Build Apps for startups; Working with new ideas and start-ups is our passion, Not work!
The Prototype now, full product later "We build an awesome, usable product around your idea"
As your interim CTO we make sure your product is up and running; You focus on demos and the path to world domination. We are fanatics about frameworks and standards, therefore, the result is not just a top-notch CTO service but a high-quality product at lower cost faster.
For more info - www.softuvo.com/CompanyProfile-Softuvo.pdf
Certifications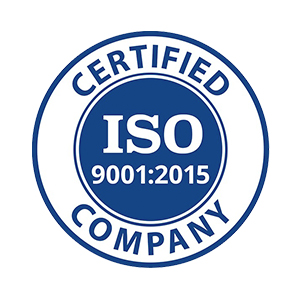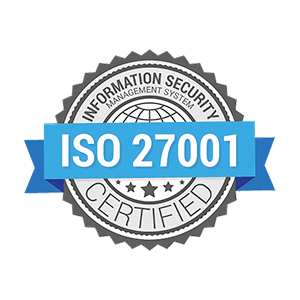 India
D-199, Phase 8B
,
Mohali
,
Punjab
160055
01724670301
Focus Areas
Service Focus
20%
20%
20%
15%
10%
10%
5%
Mobile App Development
Web Development
Software Development
Web Designing (UI/UX)
App Designing (UI/UX)
Softuvo Solutions Private Limited Executive Interview
Visit Profile
Please introduce your company and give a brief about your role within the company?
Softuvo was founded in 2016 and within a time span of 1.5 years we have delivered over 20+ projects to our clients. Our mission is to provide IT Consultation to our clients. Softuvo is obsessed with creativity and it reflects in whatever we do - be it web design or app development. Softuvo has got technology solutions powerful enough to transform any business to an established brand. We are fully loaded with the experience that can help any brand surpass any hurdle in reaching their target market online. Softuvo invest heavily in our employees to support our core competencies. We have expert team of highly talented and energetic developers, architects and project managers, all recruited through an exceptionally rigorous process. Softuvo want to grow with their referral model by getting referrals from their clients which is only possible
by providing best services to our clients. Along with the IT consultancy, Softuvo also provides IT services to their clients like web development, mobile app development, IoT, blockchain technology, Compliance with HIPPA or GDPR etc.

My primary role in the business is to provide IT Consultation to my clients. I understand their business first and look into every business as an owner so that i can provide them a best solution. I help start-ups to participate and get the Angel investment with an MVP product and presentation. I take part with my clients as a capitalist where i found good opportunity.
What was the idea behind starting this organization?
With an experience of 8 years running an IT Service company, I get to know that there is still lacking in awareness of power of IT to people. So, I started the company with an aim to provide IT consultancy to every client that can accelerate the business process on touch and clicks. My aim was to help them to know what is the best solution for them, to help the young and major start-ups to turn their idea into reality. I have been accompanied by my team which is a tech-geek with the latest innovative ideas and concepts.
What are your company's business model–in house team or third party vendors/ outsourcing?
Softuvo having a team of in-house crackerjack professionals who are expert in strategy development and execute the objectives. Softuvo not just fills up the numbers in our staff, but with the right talent, exclusively filtered to help you succeed in the online world. Our team of skilled developers, designers and social media specialists have a strong passion for what they do. We love them seeing putting sweat to accomplish your business goals and so would you after seeing the amazing results on your table. Wait no more in hiring our army of professionals who can win the online battle with clean codes!
How is your business model beneficial from a value addition perspective to the clients compared to other companies' models?
Softuvo not only believes to sell the services but focus more in earning the relationship. Our clocks function to deliver the very best at the right time and at the right cost. Our IT consultancy to clients is the major value addition for us. We help client to choose the right thing.
What industries do you generally cater to? Are your customers repetitive? If yes, what ratio of clients has been repetitive to you?
Softuvo has catered to many industries like HealthCare, Sports, Modelling, Ecommerce, Real Estate, Financial Services, Education, Travel, Salons, Export Houses, Restaurants & Hotels, Clubs, Grocery Stores, Social Networking, MLM, Lottery, Transport etc. Yes, we are proud that our 99% customers are still with us and we are still helping them with our services.
Mention the objectives or the parameters critical in determining the time frame of developing a mobile app.
As an IT consultant, I help my clients to achieve the results in their time requirements. Scope of work is everything which can be defined as per the time and cost limit. The major objective to determine the time frame of a mobile app is to calculate the cost of the product, So there are many parameters involved into this -
a) How much secure the product needs to be? Maximum time consuming part is
Security implementation. If its just an MVP, then we can save the time from this
parameter.
b) How the user experience client needs? I will consider it as a second factor to
calculate the time.
c) Usage of Third Party - Third party APIs always save time to develop the app in
place of development of every thing from scratch but analyse the best third party api
with the detailed documentation is required to calculate the time.
d) Rest parameters are Features, Logics etc.
How much effort in terms of time goes into developing the front end and back end of a mobile app?
These days both front end and back end are equally important and time taking. Front end is too important to make the app user friendly which is most important factor to make an idea success. Back end is important to make the app secure. If we compare the time required for front end development vs back end development, i will say its 40%-50%.
What are the key parameters to be considered before selecting the right platform for a mobile application?
There are many key factors to consider right platform for a mobile app. Some of them are area where to market the app. Some places are popular for iOS and others for Android, Number of users expected. Native will be recommended for more number of users, Budget of client (Low budget Prefer Hybrid), Time limitation (Prefer Hybrid), Features - (Few features are still only feasible in Native) and Market Study (if this is an MVP, prefer hybrid)
Which platform do you suggest your clients to begin with when they approach you with an idea (Android or iOS) and why?
I recommend Android to start with as Android development is quick and cheaper. Rest it depends on the above factors to decide this.
Android or iOS, Native or Hybrid — which platform is best to use to build your app? What are your recommendations?
Android platform is good for Asia market, for a demo to fix the requirements as its more flexible, for system applications as Android is open source. iOS don't provide complete access of phone hardware. It keeps the budget low and help client to study market.

iOS platform is good for North America market as more iOS users are found there and also its good for User Experience

Hybrid is good for MVP to study the market, for limit in time and cost, for Multiple platforms and another benefit is it does not have any limitation on customization of User Experience
What are the key factors that you consider before deciding the cost of a mobile application?
Factors for deciding cost of mobile app are Time require to develop the app based on above mentioned factors, type of resources required, technology usage - Native or Hybrid, complexity of App - Complex logics and features of App will increase the cost, security implementation - This will increase if we need to covert all apis in encrypted form while communicate. Ethical hacking to make the secure product consume good cost. Cloud Database usage - This will decrease the cost as same database can be used for all web, android or ios. Time save in web APIs.
What kind of payment structure do you follow to bill your clients? Is it Pay per Feature, Fixed Cost, Pay per Milestone (could be in phases, months, versions etc.)
Softuvo follow pay per milestone to bill the client for the complete project. We study and analyze the requirement along with efforts hours for the total number of features and then prepare deliverable and approach accordingly for the accomplishment of product. We convert the project in phases/sprints.
Do you take in projects which meet your basic budget requirement? If yes, what is the minimum requirement? If no, on what minimum budget you have worked for?
Softuvo highly focus on earning client relationship at priority; we work with those who has idea but no budget. We help them to find investors and be their IT Partner to get the fruit after they grow. We have worked for GBP 10 also where we helped the client for few minutes in some fixes and now the same client has given us a business of GBP 10000 till now and still ongoing.
What is the price range (min and max) of the projects that you catered to in 2017?
In the 2017, we have worked on Minimum GBP 10 & Maximum GBP 96,000.
Which business model do you suggest to your clients enabling them to generate revenue from mobile applications? Why?
It purely depends on the business need & type of operation the application performs. Although we outline the monetization strategy for clients in order to generate maximum revenue. However, the Subscription model(SaaS) is best fit to enable to the revenue from product but along with Free Trial only.
Softuvo Solutions Private Limited Clients & Portfolios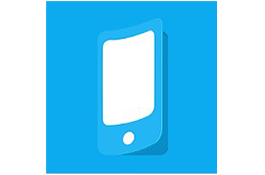 Softuvo Solutions Private Limited Reviews
All Services
Mobile App Development
Web Development
Software Development
Web Designing (UI/UX)
App Designing (UI/UX)
Relevance
Most Recent
Rating: high to low
Rating: low to high
Write a Review
PD Wanjari
, Head Of Engineering at ZeroCarter
Posted on Dec 14, 2020
Knowledgable on tech and accountable on projects
Review Summary
Softuvo helped us extend our React Native app. Checkout our ZeroCater app on the App stores proudly serving managed catering and digital cafeteria, aka Cloud Cafe, to our customers. Softuvo has been super accountable to the project timelines. The quality of the final product was high, thereby making the app reliable for our customers. I have found the developers to be knowledgeable and experienced.
Considering the reliability of the developers and the quality of the final product, we extended a few more projects to Softuvo.
What is it about the company that you appreciate the most?
Developers are knowledgeable and accountable. They are good listeners and are able to convert requirements into implementation with ease.
What was it about the company that you didn't like which they should do better?
A little more structured testing/QA will build more confidence.
Daniel Anyamene
, Founder/CEO at at YaaLk Technologies Inc.
Posted on Oct 23, 2020
Job well done!
Review Summary
Wonderful experience with a wonderful team. I will highly recommend your services!

Quality Services!
Review Summary
My experience in partnering with Softuvo has been wonderful. I am completely satisfied with the quality of services they provided.
Andre Alipio
, CELTA & DELTA Trainer at GTP Teacher Training
Posted on Mar 04, 2020
Careful web development
Review Summary
I recently had Softuvo develop an English-practice platform. Although the whole project took longer than we expected, Softuvo always showed a lot of interest and were always careful in the development, alerting us to possible problems. Besides, they were always available to talk and answer our questions as soon as they could. That experience was positive and we intend to develop more products with them in the near future.

Ismail Eleburuike
, Project Manager, Nordic Customer Operation at GTT
Posted on Oct 10, 2019
SchoolTry Mobile and Web Application developmem
Review Summary
My experience with Softuvo has been excellent- they deliver to my expectations and on time - they are well structured company - all they need to know is your requirements and the work is done with great planning through execution and final delivery. Their support system and attitude is also great even after delivery. Generally I am highly impressed and they are still number 1 company to chose in my next project.
What is it about the company that you appreciate the most?
Meeting client expectations and delivering on time. Well structured company and very quick in response and support even after delivery
What was it about the company that you didn't like which they should do better?
They should be consistent as they are doing great. With that there will be more trust and client confidence
Quick results, able to improvise
Review Summary
With a small budget and a short time span we were able to collaborate on a bèta web application (prototype) to showcase an idea of a startup company. Due to lack of time, we were not able to specify all the work we requested to the tiniest detail, but Softuvo were able to deliver what we required anyway. Not a four-star rating for quality, since there were some spelling errors in the CSS and HTML markup, and the static files did not keep version control into account. Overall a productive collaboration.
Okan Mert Bozdogan
, Chief Executive Officer at Buyorders
Posted on Sep 28, 2018
Highly Recommended for Innovative Projects
Review Summary
Softuvo Solutions helped our firm Buyorders s p z o o / Poland through out all beta development process with highest level of success. They worked on non-existing solutions. Thus, all worked done were original , brand new. I highly recommend them for web design, HTML works.
What is it about the company that you appreciate the most?
Communication and Satisfaction of the clients.
What was it about the company that you didn't like which they should do better?
Creative worker on other areas maybe , I do agree it is the end of pipeline maybe but for quality services and higher earnings , very creative artist would be deal-breaking for the company.
Christopher Wedde
, Real Estate Investor at N/A
Posted on Jun 25, 2018
Great company to work with
Review Summary
Sachin and his team did amazing work on the application. Communicated well with progress and other ideas, as well as going above and beyond expectations. They care about the satisfaction of their customer and quality of work.
What is it about the company that you appreciate the most?
Their desire to do their best.
Lachlan Haynes
, Chief Creative Officer, Managing Director at Referral One
Posted on Jun 22, 2018
Highly recommended
Review Summary
I am very happy and grateful that I found Softuvo Solutions. They are very knowledgeable, very helpful and went above and beyond to assist me in solving my app bugs. I would highly recommend that you work with Softuvo Solutions as you will not be disappointed. Thanks again for your help and I look forward to working with you again in the future,
Charles Weko
, Army War College Fellow at Massachusetts Institute of Technology
Posted on Jun 12, 2018
Cooperative Website Development
Review Summary
I am a statistician with a collection of large public datasets. While the datasets themselves are made available to the public, they are difficult for the general public to access and analyze. I wanted to create a website that would make it easier for people to use the data. Of course, I don't know anything about website design and don't have the time to learn it.

Softuvo paired me with a project manager who was able to coach me through the design process, prototype the design, and help me achieve my vision. It was an amazingly rewarding experience working with their team and I have already begun an additional project with them.
Juan Manuel Ramirez
, Executive Director at OpusTime
Posted on May 14, 2018
Softuvo is an incredible company
Review Summary
We hired Softuvo for the development of our software solution, and I was thoroughly impressed by their capabilities, organization and overall professionalism. I highly recommend this company
Mohit Rajan
, CTO at Culture Buff Games
Posted on Dec 06, 2017
Culture Buff Games Review Of Softuvo
Review Summary
I engaged Softuvo solutions to develop online games for my company. The work was completed on time, with minimum errors and on-budget. I would highly recommend them.
What is it about the company that you appreciate the most?
Customer service
Teddy Leon
, CTO at PriceWhirl
Posted on Nov 15, 2017
Ecommerce website development
Review Summary
Softuvo provided timely feed back and delivered on project as agreed.
Alfredo Perdomo
, Manufacturing Engineer at General Motors de Mexico
Posted on Nov 14, 2017
Great service, very smart solutions!
Review Summary
I had an idea of the project I wanted to create and they helped me put it all together and become true. They understood my needs and we both created an even better solution than what was originally planned.
It has been a very good experience to work with this company and would definitely do it again.
What is it about the company that you appreciate the most?
The availability they had whenever I needed to correct something or if I came with a new idea on how to improve something. The solutions they created, I just mentioned what I wanted to have as a final product and they managed to make it happen.
What was it about the company that you didn't like which they should do better?
Not much I can ask to improve from them, it has been everything we agreed to do, in the time frames we said it should happen. If i had to ask for something would be for them to mention their thoughts on the project, what do they think that would work for a next phase and how to increase the potential based on their experience. They could sure be ensuring a second project.
Jordan Armstrong
, Founder & CEO at ModernCare Inc.
Posted on Nov 08, 2017
Highly recommended company 5 Star experience
Review Summary
Softuvo and I have worked together for years - Not only do we continue to work with them because of their business capabilities but also because of their committment to form long term relationships. The professionalism all around has made a lasting impression on us. They are extremely talented in technology design, development, and really help build the best product/solution you're looking for. They stay on top of trends and do a great job of making it easy for everyone to understand the why. Most importantly they deliver results on time!
What is it about the company that you appreciate the most?
Communication, development speed, knowledge, and professionalism.