SpaceDev
Blockchain and other cutting-edge technologies dev
Visit website
We are SpaceDev, a software development company specialized in Blockchain that helps clients turn their ideas into stellar products.
We are headquartered in Montevideo, Uruguay, one of Latin America's tech powerhouses with a team of over 40 engineers. We are Expert Vetted on Upwork with over +2M earned! Clutch put us among the country's top three custom software companies and top 10 from Latin America!
We're proud to have a multinational crew of highly motivated problem solvers with expert knowledge of all the leading technologies and tools. Together, we've successfully completed over 100 projects for all sorts of start-ups, businesses and government agencies, from groundbreaking apps to crypto-based FinTech platforms. More than coding for our clients, we like to form inspiring partnerships where we shoot for the stars in designing and building a product, such as with NDAX, Canada's leading, ever expanding crypto exchange or DRATA, a cutting-edge security and compliance automation platform from a startup-turned-billion dollar company.
Our experience gives us enough flexibility to meet different needs in different ways, including augmenting existing teams with our top talent.We believe that nothing is impossible if the plan is right. We guarantee a fast project start and quality deliverables in the first two weeks as we head towards the MVP.
Our agile methodologies yield fast, secure and sleek solutions that don't go over schedule or over budget, no matter if they entail complex third party integrations or cross-chain interactions. We're detail-oriented but we're also efficient – knowing that the highest coding standard is assured, clients can relax and focus on what's important. We like to think big.
And what's bigger than space?
Certifications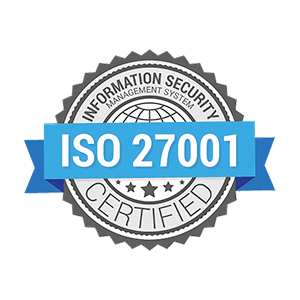 Uruguay
Bvd España 2253, 9th Floor
,
Montevideo
,
Montevideo
11200
+1 (754) 249-6595
Focus Areas
Service Focus
Mobile App Development
Web Development
Software Development
Web Designing (UI/UX)
Blockchain Technology
SpaceDev Clients & Portfolios
Key Clients
Apple
Microsoft
NTT
DRATA
ORANGE
SCOTIABANK
EVERIS
FLEXIO
SpaceDev Reviews
All Services
Mobile App Development
Web Designing (UI/UX)
Relevance
Most Recent
Rating: high to low
Rating: low to high
Write a Review
They made my life easier and my business bigger
Review Summary
I'm a watercolor artist and CEO of ByRenatta.
I contacted them because I wanted an online store to sell my prints. I needed a useful site with enough information, but I also needed it to be artistic and reflect my style.

The online store they developed for me includes all the relevant information on my watercolor classes, it showcases a full archive of my past work even if it's not for sale, it allows me to sell prints and there's also a newsletter that interested customers can sign up for.

Also, even though the work centered around the website, they went out of their way to help me with social media. They understand it's importance to my business.

It was very easy to communicate with them through text and email. They knew I didn't understand much about website building, so they were there to solve problems. That allowed me to understand the basics of what they were doing making it pretty easy to come to an agreement on how I wanted the website to work.
What is it about the company that you appreciate the most?
They always kept me updated on changes, always answering my questions about their processes. I don't have a tech background, so that was helpful to me. Also, since they understand social media and it's importance to my business, they helped enhance my social media presence to boost my follower count.
What was it about the company that you didn't like which they should do better?
Even though it was good having 3-4 people working with me, it may have been simpler to work with fewer people. That way, my communication could be more centralized. It didn't pose much of a challenge, though.
Natalia Ballesteros
, Web Consultant at Autonomo
Posted on Feb 14, 2020
Space assisted us in the development of our company's new website
Review Summary
Their team was extremely responsible and attentive. The quality of the job was superb and they met all deadlines without any trouble at all. They are very enthusiastic problem solvers who are always finding innovative ways to solve problems.