SPEC INDIA
Enterprise Software, Mobility & BI Solutions
Visit website
SPEC INDIA is an ISO/IEC 27001:2013 company specializing in Custom Software Development, Web & Mobile App Development, BI & Analytics Solutions, Automation & Security Testing, Legacy Software Migration, Product Engineering, and IoT Solutions. SPEC INDIA has a team of 300+ Consultants, who are committed to delivering Quality Solutions to Global Customers. Our Extended Development Centers and Innovative Onshore/Offshore Models help us service Fortune 500 companies, SME's and Startups globally.
We have acquired Domain Expertise across Industry Verticals like Retail & FMCG, Sales & Distribution, Manufacturing, Healthcare, Shipping & Logistic, Energy & Utilities, and Real Estate. SPEC's Vibrant team understands the Global Culture and our Customer-First Approach ensures utmost customer satisfaction.
Certifications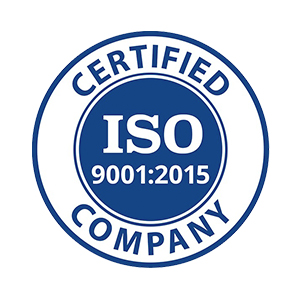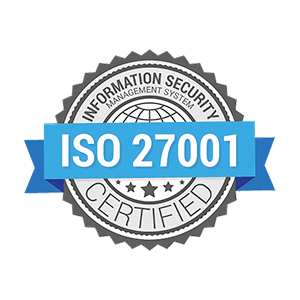 India
Nr Swastik Cross Rd, Swastik Society, Navrangpura,
,
Ahmedabad
,
Gujarat
380009
917926404031
United States
350 Grove Street, Bridgewater
,
New Jersey
,
New Jersey
08807
+19084509862
Focus Areas
Service Focus
20%
20%
20%
10%
10%
5%
5%
5%
5%
Mobile App Development
Software Development
Big Data & BI
Testing Services
IT Services
Client Focus
Medium Business
Small Business
Large Business
SPEC INDIA Executive Interview
Visit Profile
Kindly share your feedback on how GoodFirms has been doing so far in increasing your visibility among potential clients.
GoodFirms has helped us in increasing visibility among prospects. It has made it easy for potential clients to see our work, reviews, and services offered.


Please introduce your company and give a brief about your role within the organization.
SPEC INDIA is a global, full-service software development and IT services company with a key focus on custom software development. For over 36 years, we have been working as a tech partner of many world-renowned enterprises, helping them to streamline business operations, increase operational efficiency and create digital products that impact and improve the bottom- line.

Our custom-made software solutions help leading brands, SMEs, and start-ups thrive on their path to digital journey leveraging our years of experience, knowledge base, cutting-edge technologies, and a pool of skilled resources.

Being a modern IT organization, we strive to achieve sustainable growth with a pool of 250+ IT professionals, a global presence in over 35+ countries, 1800+ successful projects, and serving 20+ Fortune 500. SPEC INDIA offers data-driven, tailor-made, high-quality, and secures digital solutions across all industry domains, paving the path for digital enablement. We have proven capabilities in offering end-to-end enterprise software development, mobile and web development, business intelligence and analytics, cloud, and IoT.

I am currently functioning as CEO and my role includes strategic decision-making and overseeing plans that align with defined objectives.
What is the story behind starting this company?
When we started our journey back in 1987, we felt that there was a huge gap between the demand and fulfillment in the custom software market. We started with a few resources and we made plans to excel in custom software development. Gradually, we started catering to a local market with a key focus on customized solutions, and today, we are serving a global clientele, satisfying their requirements and improving the bottom line.

Today, with over 36+ years of experience in the IT industry, we are one of the leading software development companies with a steady stream of talent and a high retention rate of our happy clients.
What are your company's business model–in house team or third party vendors/ outsourcing?
We are a fully in-house company.

We have the capacity to scale rapidly and onboard new hires as per requirements. Our employees are our true strength, and we are putting extra effort to hire the best talents, and keep them upskilled, and happy. Our dedicated team is capable of sufficing all the requirements from design to development and deployment.

SPEC INDIA is all about people & values, committed to delivering high standards of IT services globally that meet modern-day business requirements.
How does your company differentiate itself from the competition?
Quality is our topmost priority and that's what makes us apart. We focus on creating a diverse and inclusive workplace that lets every consultant feel equally involved and together they embark on a journey to innovate, create, and deliver.

Our solutions help our clients significantly optimize business processes and increase productivity. We can proudly say that a 90% client retention rate helps us boost customer loyalty and customer lifetime value.

Our tech expertise, after-delivery support, and continuous learning helped us achieve the market-leading position. We believe that collaboration makes us better and multiplies success.
What industries do you generally cater to? Are your customers repetitive? If yes, what ratio of clients has been repetitive to you?
We cater to almost all industries and segments. Our digital products and services are used by various industries such as Retail & FMCG, Education, Healthcare, Advertising, Travel & Hospitality, Supply Chain & Logistics, Energy & Utilities, Manufacturing, and BFSI. Our industry know-how, best practices, and hands-on experience enabled us to deliver value-added solutions regardless of the industries we serve.

Whether our clients are in starting phase, running SME, or a conglomerate, we look forward to helping them with the best digital strategy and solutions. 80% of our clients are repetitive and they stay with us for a longer period of time. We seek long-term client collaborations, and we believe there is only one thing that matters the most, customer satisfaction.
Please share some of the services that you offer for which clients approach you the most for?
We work with a wide range of technologies and offer products that help businesses improve agility, automation, productivity, and customer experience. We are committed to delivering an experience beyond technologies.

Start-ups approach us for product development while mid-sized businesses and enterprises collaborate with us to implement digital solutions for the organizations. We aim to deliver value by thoroughly understanding core businesses, discovering their requirements, performing business analysis, and suggesting solutions that are best fit for their objectives.

We focus on building a great experience and the result reflects in our business also. Word-of-mouth references are very powerful than any other medium. It brings in the best customers, and we are thankful for those recommendations.
What is your customer satisfaction rate according to you? What steps do you take to cater to your customer's needs and requirements?
Customer satisfaction is our primary goal. Our customer satisfaction rate is 95%. We emphasize continuous learning and upskilling so that we can effectively use new technologies to create modern-day solutions. We provide 24*7 SLA-driven support and faster resolution to any issues. We try for minimum communication issues and stumbling blocks that prevent timely delivery. We periodically plan internal training sessions for our employees as we must constantly learn, unlearn, and relearn.

We believe in the power of collaboration and readiness to help our customers thrive.
What kind of support system do you offer to your clients for catering to their queries and issues?
We follow Agile and Scrum to incrementally develop and deliver. This way, we can plan new features effortlessly and plan smaller sprints to measure tangible progress. We have retrospective meetings as per the Scrum schedule to review the work delivered, finalize the new sprints and plan effective work assignments for teams.

We try to handle their queries and issues as seamlessly as possible. We listen to their queries and truly understand what is driving their concern. They can always reach out to us through any medium, and we try to solve their queries by going above and beyond for them.
What kind of payment structure do you follow to bill your clients? Is it Pay per Feature, Fixed Cost, Pay per Milestone (could be in phases, months, versions etc.)
We follow Time and Material contracts on a monthly billing model as well as Pay per Milestone in Fixed Cost. A Fixed Cost model is applied when the clients have fixed requirements or are clear with what they need. When a client is not fully aware of requirements, or how long the project will take, T & M will be more suitable. Although we are flexible in pricing models, we follow these standard models. We define the deliverables of the project and then we calculate a certain percentage in accordance with the deliverables.
Do you take in projects which meet your basic budget requirement? If yes, what is the minimum requirement? If no, on what minimum budget you have worked for?
Generally, we don't have a hard-line budget but we would keep our bottom amount to $10,000. We are very flexible in terms of budget and we help start-ups and SMEs in their journey to digital transformation.

$20,000 was the least amount we had worked for in 2021.
What is the price range (min and max) of the projects that you catered to in 2021?
It's a little difficult to say the minimum as we have developed projects that are varied in size, scope, and features. The size of the biggest project we undertook was $1M+ in 2021.
Where do you see your company in the next 10 years?
Sustained growth is what we aim for. We believe there is always room for improvement. Over the next few years, we want to explore new technologies and trends that would impact our development skills and broaden our horizons. We will be looking for opportunities where we can empower people to build great products that profoundly create an impact in the lives of people.

Assuming that technology will advance and only digital-led growth will thrive and survive; we predict that sustainability will be the key driver of technological innovations. In the coming years, we want to formulate a strategy that would make us capable to handle more work, fulfilling the demands of our global clientele, and expanding our team to meet the constantly-changing technology and customer landscape.
SPEC INDIA Clients & Portfolios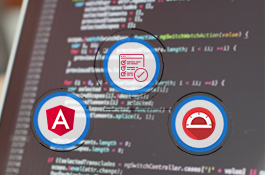 SPEC INDIA Reviews
All Services
Software Development
Mobile App Development
Big Data & BI
Web Designing (UI/UX)
Web Development
Relevance
Most Recent
Rating: high to low
Rating: low to high
Write a Review
Electronic Health Records
Review Summary
Spec was able to deliver a quality product to satisfy our complex requirement for a tailor made Electronic Health Record Solution.
What is it about the company that you appreciate the most?
Adaptability in looking for solutions and flexibility and direct engagement with client during the development process to ensure optimal and accurate outcome
What was it about the company that you didn't like which they should do better?
Having all elements of the team remain on the project until the end like the Design Team and Quality Assurance team.

shilpa narasimhaiah
, Assistant General Manager at Jyothy Fabricare Services Ltd (JFSL)
Posted on Feb 23, 2021
We have worked with SPEC for over 5 years & they are very reliable.
Review Summary
We have worked with SPEC for over 5 years & they are very reliable. They take care of end to end work & document every work assigned to them. They work with clarity. Definitely recommend SPEC if anyone planning for any kind of Software Developments.
What was the project name that you have worked with SPEC INDIA?
Reliable
Ayan Sengupta
, Senior Manager - IT II CORPORATE at Exide Industries Ltd
Posted on Aug 17, 2020
SPEC INDIA has been remarkable organization to work with
Review Summary
I have been associated with SPEC INDIA in terms of multiple application in development and support phase for the Exide Industries I work with. Since Exide has been an organization with specific feature requirement for their Sales Team for field activities, we were looking for an organization that can build custom solution for us. Since, SPEC INDIA has a strong presence on the customer software development we zeroed in with them with our categorically requirement in the domain of Sales and HR solutions / portals we were looking for. Further, based on the experience with developed solution we lined up our Service Team who were
having quite some quick Applications requirement development with external integration devices / tools that measures the Battery Condition and parameters connect to ERP and share the Result to Engineer or end customer. We were fully satisfied with kind of quality delivery from SPEC INDIA that has made us Market leaders in some of the area and keep the position that suits us as Market Leaders.
I am extremely happy to describe the proactiveness of the team in order to keep all the business-critical applications up and running with minimal downtime. At the same time, they have an exemplary SQL DBA monitoring and optimization of all existing applications. I have seen we have quite many instances when we have uccessfully mitigated the risk of running business critical applications we are running with proactive measures / monitoring they are carrying out.
Dishant Gajjar
, Associate Manager at Adani Gas Limited
Posted on May 04, 2020
SPEC is Reliable development and support partner
Review Summary
SPEC has developed our Spot billing system which is state of art application which is used to generated spot billing to gas utility customers. They had used their expertise in developing this application and is always striving and supporting us for its continual improvement
What is it about the company that you appreciate the most?
Flexibility in development
What was it about the company that you didn't like which they should do better?
NA
Ivy Prep India
, Director at Ivy Prep India Pvt Ltd
Posted on May 01, 2020
Highly Skilled Team, a Reliable and Dependable Tech Partner
Review Summary
We have been associated with Spec India since the last 7 years and the journey has been quite fascinating. Right from Imranbhai , Jhanvi , Jay Dave, Krishnakant , jeet bhatt and the rest of the other team members , the support has been terrific. They have been able to achieve the output in terms of what we had visualized. That is what makes a great tech company. Also the prompt response given - in terms of the queries have been immaculately addressed. Thank you so much and looking forward to working with you guys for our upcoming journey as well!!!
What was the project name that you have worked with SPEC INDIA?
Amol Jhaveri - Ivy Prep India Pvt Ltd
Anonymous
Posted on Apr 27, 2020
Review of website and web application development of educational courses, skill training database and admissions.
Review Summary
The association with SPEC INDIA spans more than 11 years. Introduced by common clients, SPEC India has collaborated for multiple projects.
During our association with SPEC India, we found them quality-driven, having a proactive approach with unique in-trend designs. Prior to the commencement of work on the project, their work culture is based on research and multiple questionnaires regarding the business and the requirement for making a web-based development. This helps in understanding the features, market trend and elements to be incorporated while identifying the gaps between needs and market requirements.
We are satisfied with the projects done with SPEC INDIA. We recommend SPEC INDIA as a trusted partner.

Anonymous
Posted on Mar 13, 2020
A company with very high reliability and expertise
Review Summary
I have been associated with this company for more than 5 years now, and we have been extending our different solutions designs and projects with core team we are working with. Initially, we started with one simple Field Visit Module development, which further extended and enhanced to a scale of full-scale Sales Force Application (SFA) with all custom needs and requirements our business model needs.
I must mention the core team I am working with as exceptional domain expertise and have few excellent improvements/suggestions that have really helped us in turning the table; domain expertise and customer pain areas are at the center in all the solutions provided to us.
Truly recommend for any sort of Custom Software development requirement across any technology platform, domain expertise or solution design.
Vongphet Phongsavath
, Business Development Manager at M Lao Import Export Co.,Ltd
Posted on Mar 11, 2020
Zoom - Sales Force Automation
Review Summary
M Lao does business in wholesale and distribution industry. Before using Zoom we cannot verify our customers so numbers go up and down which makes our sales difficult to forecast and grow our business. After working with Zoom we now be able to verify our customers, automate sales and track our sales reps productivity. We also customize Zoom to meet our need such as distribution, rate of sales, call log, etc.
What is it about the company that you appreciate the most?
They are reliable and provide good support whenever we have problem regarding Zoom Sales Automation and customization.
What was it about the company that you didn't like which they should do better?
I think they could advice more on what are other of their products and services could help to improve our productivity so we could consider and plan for the solutions.
Review and service evaluation for "SPEC INDIA" Excellent!!!
Review Summary
I am Luis Antonio Acevedo C., General Director of Core Solutions. This is a review and service evaluation for "SPEC INDIA". I am using your services for the last 24 months regarding sales mobility and business efficiency systems. We are very satisfied with the services that have been guaranteed.

They are highly professional and innovative. We are very pleased with their efficiency, compliance, excellent professional level and innovation, they are excellent at what they do.

I really believe that there are very few aspects on which they can improve, but that they consider a future they can have a broader base of experiences on the cases and situations related to the operation of the platform that can present a determining value that customers They can be understood as a market differential.

For all the work and its excellence, the recommendation and reference in a positive way for both mobility and commercial efficiency systems, as well as for the development tailored to solutions that involve back office and application components.

Our general experience in the use of their services is Excellent and I appreciate the work and dedication of Milan, Mayur, Janak, Jitendra and their work teams. I recommend them gently.

Thank you Milan for all the dedication in defining the business model, service agreements and commitment, has managed to create a totally satisfied customer. Thank you! Our qualification regarding the level of service is excellent, the level of reliability is excellent and the perception of technical capacity is excellent.

We give them 5 stars and we recommend them widely and openly. It has been a pleasure to work with you, make each action add decisive value for customers and our company.

Blessings!

Luis Antonio Acevedo C.
Chirag Amin
, Director of Information Technology at Change Healthcare
Posted on Mar 03, 2020
Excellent company to work with!
Review Summary
As one of the largest Healthcare companies (HQ: Nashville, TN) in the USA and doing business with Spec India, we have achieved optimal levels of performance and accomplishments. Spec India uses sound coaching techniques to solve disciplinary problems. Team members effectively communicate upward, downward, and laterally as well as enforces company policies and values without creating negative reactions. Team seeks new ideas and approaches and develops continuous improvement methods. Spec India establishes effective working relationships with their clients which generates synergy.
What is it about the company that you appreciate the most?
Consistency of delivery and team work
What was it about the company that you didn't like which they should do better?
Invest more on technology
Helen Cahill
, Data consultant at Think Evolve Solve
Posted on Mar 03, 2020
Great team to work with
Review Summary
We have been working with Spec India team for a number of years. They are knowledgeable, hardworking and committed and are a great team to work with!

What is it about the company that you appreciate the most?
It's great to be able to be able to avail of and scale up support and resources when needed
George Oluoch
, CEO at KM Serve
Posted on Feb 28, 2020
Excellent Tech Partnership with SPEC India. Smooth & transparent working experience!
Review Summary
We have been working with SPEC India for almost 2 years. From patiently understanding all our requirements, suggesting enhancements and optimization of the solution within the committed timeframe and budget; it has been a great experience working with them. I would recommend SPEC as a tech partner to all companies looking for a transparent and smooth working experience.
What was the project name that you have worked with SPEC INDIA?
Excellent Tech Partnership with SPEC India
What is it about the company that you appreciate the most?
Delivery and Responsiveness
What was it about the company that you didn't like which they should do better?
Nothing major to add,they were efficiently able to manage all our needs.
Atul N Bhavsar
, Head - TIMCD Department at Space Application Centre (SAC) -ISRO
Posted on Feb 26, 2020
Long term partner for Custom Software for TIMCD Department
Review Summary
We have been working with the SPEC India for almost 12 years now. They delivered custom software in .Net technology to manage Workflows for our department. SPEC team have been supporting and enhancing the system since first production deployment.
Truly recommend for any sort of Custom Software development across any technology platform or solution design.
What is it about the company that you appreciate the most?
Resource Integrity, Technical Skills and Great support by team.
Harshil Dodhia
, Director at Rajhans Metals Pvt Ltd
Posted on Feb 24, 2020
Excellent problem solving solutions
Review Summary
I really appreciate the way you handled the issue. I know that working in customer service can be really hard sometimes. It takes a lot of energy and self-control to deal with an unhappy customer. I really admire your ability to stay calm and positive in difficult situations. Also, your ability to understand our problems and quickly develop suitable solutions is a real next-level problem-solving skill.
Steven Biggs
, Product Manager at Winnow
Posted on Feb 21, 2020
Great team and great results
Review Summary
I've been working closely with a small team from SPEC-India for over two years. They have predominantly worked on data tasks, helping us scale our analytics offering and developing customer-facing reports and dashboards through Pentaho. Most of the team has been with us the whole period. I've found everyone extremely knowledgeable, hard-working, committed, and easy (and enjoyable) to work with. Would recommend.