Established in 2020, SUF Digital is considered to be one of the leading digital agencies of Pakistan and with a team of 100+, there is immense experience working on products, projects & campaigns of varied domains & sizes.
Our founders come with a diverse background of working at companies like Google, Facebook, Twitter, ASUS, Red Bull, Akzo Nobel and are considered to be the thought leaders in their domains and along with other key members of our team talk frequently at various conferences and events.
Certifications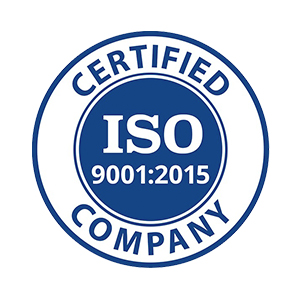 Pakistan
shahrah e faisal
,
Karachi
,
Sindh
75210
03162315830
Focus Areas
Service Focus
Digital Marketing
Web Designing (UI/UX)
Web Development
E-commerce Development
Animation & Multimedia
SUF Digital Executive Interview
Syed Umer Fyyaz
CEO & Founder
Visit Profile
Please introduce your company and give a brief about your role within the organization.
SUF Digital is one of the top-notch companies in Pakistan and the second name of reliability, excellence, and perfection in digital marketing and software development worldwide. SUF Digital Company provides its services worldwide, and we feel the pride to announce that SUF Digital Company has two branches with one branch is in Pakistan and the other has recently been opened in the UK. The talks of the rapid growth and success of the company are not restricted to the country but they can be heard worldwide.
What is the story behind starting this company?
In 2020, we observed in the coming days, everything will go digital, and then obviously, when every single thing with the entire world will go digital, then its marketing will also go digital. Banners, print marketing, and anything else will not be going to work. Because of that, we thought that it is the very right time to make a start. That is why without wasting further time we started our own digital marketing services because it has good revenue and we are playing a very good role and in the first year, we have got a good revenue with good clients and good rankings Alhamdulillah.
What are your company's business model–in house team or third party vendors/ outsourcing?
The business model of the company is, we provide our best services to all the clients. We have to promote their company and their products. So that their company's sales can increase and that's why we market their company and work on the company's PR. Our company's business model also works on clients' PR and sales.
How does your company differentiate itself from the competition?
In order to get customer retention, we always put our clients first, and also, we believe in client's loyalty, building a strong relationship, excellent customer service, and maintaining an immediate response rate. Moreover, our business scenario is to work for the clients' products and sale for their business revenue growth, and these all aspects separates us from other competitors for sure.
What industries do you generally cater to? Are your customers repetitive? If yes, what ratio of clients has been repetitive to you?
Right now, we cater to the following industries:
Real Estate
E-Commerce
Digital Products

And yes, By the grace of Almighty Allah, we can proudly say that we have repetitive customers and the ratio of those clients is around 60 percent. The reason for repetition has already been mentioned above.
Please share some of the services that you offer for which clients approach you the most for?
Our Top Services are as under:
Data Advertisement (Facebook Marketing, Fb Paid Marketing, SMM).
Search Engine Optimization (SEO).
PPC Campaigns.
What is your customer satisfaction rate according to you? What steps do you take to cater to your customer's needs and requirements?
The best client satisfaction rate is 1-9 approx. that measures the client's satisfaction with any organization and we seriously consider that. Come what may, we always try our best to deliver the project before the deadline. And if we talk about steps to cater to their needs, then firstly, we focus on the pain points of our clients and that is the major factor to satisfy them that they are willing to pay for.

Secondly, we always try to serve them beyond their expectations to make them feel delighted and the final step that we take is we never treat our existing clients less in trying to search for a new one. These all things naturally attract our clients and they get back to us again and again.
What kind of payment structure do you follow to bill your clients? Is it Pay per Feature, Fixed Cost, Pay per Milestone (could be in phases, months, versions etc.)
Well. the product we sell is a service that is intangible, called Digital Marketing. So, the convenient way of getting the payment is on a monthly basis only but we have the contract facility to take the payment in advance as per our contract.
Do you take in projects which meet your basic budget requirement? If yes, what is the minimum requirement? If no, on what minimum budget you have worked for?
It totally depends on the clients that what and how long they want our services else our minimum project budget is $5000 to $10000 only.
What is the price range (min and max) of the projects that you catered to in 2020?
In 2020, we had gotten a range of $10000.00 to $15000.00 due to this pandemic, which became a golden time to earn for us and as well as other digital services providers.
Where do you see your company in the next 10 years?
We see our company working in five developed countries serving as world-class digital marketing in the next 10 years inshaAllah.
SUF Digital Clients & Portfolios
SUF Digital Reviews
All Services
Web Development
Relevance
Most Recent
Rating: high to low
Rating: low to high
Write a Review
Edxhome Online Tutor Development
Review Summary
Thanks to SUF Digital, the output was delivered on schedule. Thus, the client plans to hire them again on an ongoing basis.
Mahmoud Ismael
, Network Engineer / Information Technology Sales Manager at Mazoun Electromechanical Co. (MEMCO)
Posted on Feb 04, 2020
My successful project with SUF
Review Summary
Mr. Umer helped me to the maximum for building and programming my International educational portal
What is it about the company that you appreciate the most?
Respecting the time frame of the project.
What was it about the company that you didn't like which they should do better?
The should add a more innovative touch to the graphic design of the web interface.