SupportYourApp
Human+Tech Customer Support Outsourcing
Visit website
SupportYourApp is a Support-as-a-Service company that provides secure technical and customer support for growing startups and tech companies around the globe.
Our mission is to make the first customer a forever customer. We accomplish it by providing secure customer care powered by human empathy and tech solutions exceeding the in-house-like quality of service.
We offer:
12 years of experience

>1200 professionals on a team

250+ clients from over 30 countries

55 operational languages

PCI/DSS L1 Service Provider

ISO/IEC 27001:2013 certification

GDPR-, CCPA-, and HIPAA-compliance

Amazing team connectivity and responses within 24 h

Refined processes of onboarding, integration and communication

Customer-obsessed consultants with exceptional language skills
Certifications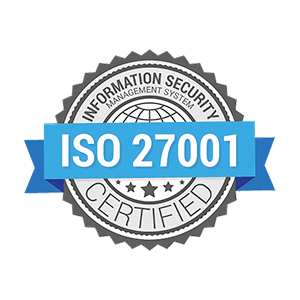 United States
1007 North Orange Street, 4th Floor, Suite 122
,
Wilmington
,
Delaware
19801
1.888.959.3556
Serbia
Milutina Milankovića Blvd 9ž
,
Belgrade
,
Belgrade
11070
Argentina
240 Ing. Enrique Butty, 5th Floor
,
Buenos Aires
,
Buenos Aires
C1001
Focus Areas
Client Focus
Small Business
Large Business
Medium Business
SupportYourApp Reviews
All Services
BPO Services
Relevance
Most Recent
Rating: high to low
Rating: low to high
Write a Review
Kate Robinson
Posted on Apr 07, 2020
One of our best business choices over the years!
Review Summary
We came across SupportYourApp at our early stage of search for the team of tech support. What caught our attention is how fast and professional their first reply was to our inquiry. And you can see the same in how their teams communicate with our customers – fast, personalized and never robot-alike. The integration process was smooth, thanks to their dedicated Integration Department. In short time we were ready with a team of 24/7 consultants. We were also offered their CRM solution, which was great because we wanted to have calls, chats and emails, all in one system. Plus, they implemented their AI solution to the chats, which is similar to what we do, and it serves great. So it's my huge recommendation, in case you are looking for someone to take a top-notch care of your valued customers.
Olga Supukaryova
Posted on Apr 20, 2021
Customer Support for the online shop
Review Summary
The SupportYourApp team handles customer communication and delivery logistics for us. They resolve our customers' issues and talk to the delivery companies. Since we started working with SupportYourApp, we started getting messages from our customers, commending the level of our customer service. There is also no backlog of supplier messages and questions. We are satisfied with them as a customer support provider on 100%. They efficiently and seamlessly integrated into our team. We don't really see them as outsource. They are an essential part of our company.
What is it about the company that you appreciate the most?
Speed and quality of communication with the team and team leads.
What was it about the company that you didn't like which they should do better?
All good