SynapseIndia is a provider of next-gen consulting, technology, and outsourcing services including web & mobile app development, software development, eCommerce, and cloud computing. As a leading IT outsourcing company since 2000, we develop unique solutions which help your business to get global exposure. Our team design and develop customized solutions within your budget. SynapseIndia helps to transform your dream idea into reality through strategic consulting and the co-creation of innovative solutions.
We successfully delivered over 10,000+ projects with clientele across all segments ranging from Startups, and SMEs as well as Enterprise clients such as Braun, PayPal, YMCA, 3M, Johnson & Johnson, Steve Madden, EO Network, etc. Due to our result-driven services, our previous clients choose to work with us repeatedly. So, let's connect to leverage handpicked technology for enhancing your business performance.
Services:
Website Development (MEAN, MERN PHP, ASP.NET, Frameworks)
CMS Solutions (WordPress, Drupal, Umbraco, Kentico)
Cloud Solutions ( Microsoft Azure, Amazon Web Services)
Online Store Development (Magento, Shopify, WooCommerce, OpenCart, BigCommerce)
Mobile App Development (iPhone, Android, Xamarin, React Native, Swift, Kotlin)
CRM Solutions (Open Source CRM, Microsoft Dynamics CRM)
Software Development
Partners:
Shopify Partner
BigCommerce Partner
Microsoft Gold Partner
Drupal Partner
Google Partner
Kentico Partner
Wix Partner
Beecker.ai Partner
Facts & Figures:
Dedicated client advocacy
Dedicated project managers
4 State of the art development offices
Source Code Delivery to Clients with Intellectual Property Rights
Disaster recovery management system to ensure zero loss of data and minimum downtime. Centralized access control system.
24 hrs power backup ensuring uninterruptable deliveries to the project commitments.
Awards & Recognitions:
International Trade council member
Certified by RedHat Linux
Xamarin certified Developers
iOS certified Developers
YPO Member
EO Member
ISO 9001:2015 certified
CMMi Level3 standards
Globee Business awards
Certifications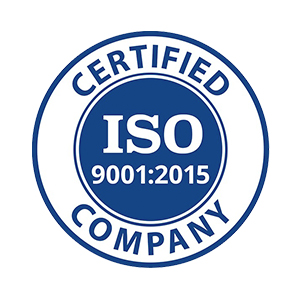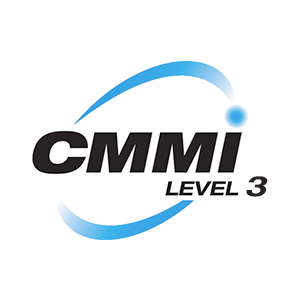 United States
14121 NE Airport Way
,
Portland
,
Oregon
97230
+1-855-796-2773
India
Sector 81
,
Noida
,
Uttar Pradesh
201305
+91-120-4290800
Focus Areas
Service Focus
Web Development
Software Development
Implementation Services
Progressive Web App
E-commerce Development
Client Focus
Small Business
Large Business
Medium Business
SynapseIndia Clients & Portfolios
Key Clients
SteveMadden
Codewell Banker
ForeverNew
YPO
EONetwork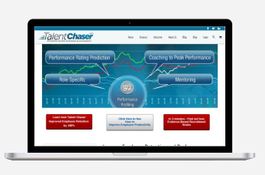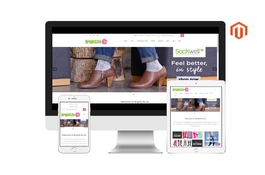 SynapseIndia Reviews
All Services
Web Development
Software Development
E-commerce Development
Relevance
Most Recent
Rating: high to low
Rating: low to high
Write a Review
Intern at SynapseIndia
Posted 6 months ago
Good company to work with
Review Summary
I recently availed SynapseIndia's website development service for my business website, and I am extremely satisfied with the outcome. From start to finish, the entire experience with SynapseIndia was seamless and professional.


Throughout the process, the communication with SynapseIndia was prompt and efficient. They were receptive to my ideas and suggestions, and their insights and recommended
What was the project name that you have worked with SynapseIndia?
Intern
What is it about the company that you appreciate the most?
Their team of experts demonstrated exceptional technical skills and expertise in creating a visually appealing and functional website that perfectly aligns with my business needs. They paid great attention to detail, ensuring that every aspect of the website was optimized for optimal performance and user experience. In addition to website development, SynapseIndia also offers a wide range of other services such as software development, digital marketing, and web development. This diverse range o
What was it about the company that you didn't like which they should do better?
Nothing
Gigs4students Website Development
Review Summary
EXCELLENT!!!! SynapseIndia, was one of three companies I interviewed in India and one of 10 total. They have more than demonstrated excellent customer service, pricing, and cooperation throughout the project. What is really great is that I am not tech savvy, they could have taken advantage of my lack of knowledge, but they DID NOT! There have been many times where they walked my through certain issues and even gave me directions for hosting and other things needed for my website! I highly recommend SynapseIndia
Company Response
SynapseIndia
Thank you for the nice review. We are glad to know that you are happy with our services and would strive to better upon your experience working with us - SynapseIndia Team
Posted on Jun 14, 2018
The Dream Travel Group
, Executive Director at Dream Travel
Posted on May 31, 2018
Excellent work done by Jyoti & Rinki
Review Summary
Very professional uploads, very quick to answer and discuss via Skype or email any queries or problems. Only negative is corrections were charged for again at our expense.
What is it about the company that you appreciate the most?
Speed of work
What was it about the company that you didn't like which they should do better?
Checking their work
Monica Bithar
, Senior Vice President Operations at Cross Section Interactive Pvt. Ltd.
Posted on Apr 05, 2018
Very satisfied with overall quality and delivery.
Review Summary
My project involved development of a custom project and quote management system. The idea behind this solution was to automate our processes and make them more effective. Over the years, there had been significant changes in how we used to manage these internally, which was a challenge for us. SynapseIndia was very effective in understanding our internal processes, and they even provided innovative suggestions and delivered a robust and secure solution using ASP.NET.

Would highly recommend this team for any custom software development due to their superior technical and project management skills.
What is it about the company that you appreciate the most?
I found the pace and ability with which they grasped the idea to be very reassuring. Their technical skills and ability to overcome hurdles is also notable. My experience with SynapseIndia had been good. They follow best practices and have a strong project management system in place which makes the entire life-cycle seamless and effective.
What was it about the company that you didn't like which they should do better?
Nothing that comes to my mind.
Mike Rice
, President at Aerolearn, Inc.
Posted on Apr 28, 2017
Custom PHP coding for e-Learning Platform
Review Summary
Ravi has been excellent in making detailed changes to improve the user interface as well as add new functionality. There was a handoff from another programmer who departed, but the transition was seamless.
Anonymous
Posted on Jul 25, 2016
Very economical and helpful.
Review Summary
The client is a fitness website to discover new fitness activities where users would come on the website and search through database based on their preferences. They also get some fitness options that would allow them to register for the events and classes through the website. SynapseIndia was involved in designing and developing the website for the client. The project was completed on fixed time and within the proposed budget.
The client is very satisfied with SynapseIndia because of their timely delivery of projects and expert technical skills and they are highly likely to recommend them to their peers.
What was the project name that you have worked with SynapseIndia?
Designing & Developing A Fitness Website
Describe your project in brief
<p>The client is a fitness website to discover new fitness activities where users would come on the website and search through database based on their preferences. They also get some fitness options that would allow them to register for the events and classes through the website. SynapseIndia was involved in designing and developing the website for the client. The project was completed on fixed time and within the proposed budget.</p> <p>The client is very satisfied with SynapseIndia because of their timely delivery of projects and expert technical skills and they are highly likely to recommend them to their peers.</p>