Technostacks Infotech Pvt.Ltd
Empowering Ideas Into Reality
Visit website
Technostacks has successfully carved its niche in designing and building scalable SaaS and IoT software solutions for startups and enterprises across the world. We deliver complex yet beautiful solutions for our clients to solve real life problems, all the while challenging the status quo of interaction with products.
Certifications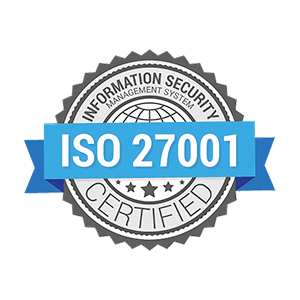 India
402,Vishwa Complex
,
Ahmedabad
,
Gujarat
380009
+916351078408
Germany
Schmueserstraße 25
,
Hamburg
,
Schleswig-Holstein
22041
Focus Areas
Service Focus
Mobile App Development
Software Development
AR & VR Development
IoT Development
Client Focus
Medium Business
Small Business
Large Business
Technostacks Infotech Pvt.Ltd Executive Interview
Hansal Shah
Co-Founder & Managing Director
Visit Profile
Please introduce your company and give a brief about your role within the company?
Technostacks Infotech Pvt. Ltd. is a top enterprise-level solution development company trusted by top 500 Inc. like Visa, Toshiba & MTU ( A division of Rolls Royce ).

In the last five years with expertise of 93 engineers, we have a presence in the USA, Australia, and Germany. We are focusing on Emerging technologies like IoT, AR / VR, JavaScript frameworks.

As a founder and CEO of the company, I look after the operations at Technostacks. With my focused vision and experience of 9 years in this domain, I ensure growth and success for my employees & customers.
What was the idea behind starting this organisation?
The idea behind Technostacks was very clear since the day of its inception. We are very much focused on digitalizing and automating the client's business functions. We believe in clarity and transparency with clients to serve them as their home side team.
What is your company's business model–in house team or third party vendors/ outsourcing?
At Technostacks, we do all our work 100% in-house.

The team of 90+ developers is well experienced and has graduated from the top universities of India.

When some special skills are required, we believe in hiring 3rd party agencies and do the knowledge transfer with an in-house team so we can keep everything in-house and make sure about the client's data secrecy.
How is your business model beneficial from a value addition per-spective to the clients compared to other companies' models?
We treat every project and customer uniquely, and so we have engagement models that can fit projects of any nature. Our support teams and I personally stay available during odd hours to help our customers as and when required.
What industries do you generally cater to? Are your customers re-petitive?
As our focus is mainly on emerging technologies, we serve diversified businesses, amongst which Education, Health-care and Augmented Reality is our forte. We even have a customer working from the day we started and have been receiving more business through references of our existing customers
Mention the objectives or the parameters critical in determining the time frame of developing software.
We have a team of experienced Technical consultants to determine the time frame based on the project. Our Expert team goes through Discovery Phase, where they analyze the business requirements and provide ideas & suggestions. After that, we provide a scope of work which includes factors like project timeline, cost, technology suggestion.
How much effort in terms of time goes into developing the front end and back end of software?
The frontend consumes around 25 to 30% of the overall project time while the rest is on the backend. Providing better UX/UI is our prime motto for which we rely on our experienced team. Be it software or mobile application or even an IoT product; User Experience plays an equally important role as backend.
What are the key parameters to be considered before selecting the right framework for developing software?
While selecting the right framework, the nature of the project plays a vital role. It starts from selecting Server or serverless architecture. After that, based on the type and number of transactions, we finalize the database. Select the frontend web technology or mobile app as native or cross-platform development and finally backend technology.
Which languages & frameworks do you prefer to use in the development of software?
At TechnoStacks we have experience working with both Server-based & Serverless Architecture. Plus, we're an AWS Partner Company. We have expertise in PHP MVC frameworks like Laravel & CodeIgniter. We have also worked on Large Projects using NodeJS, ReactJS & AngularJS.

When it comes to Mobile Application Development, We prefer Swift (iOS) and Kotlin (Android) apart from that; we're experts in AR / VR & IoT integration. For Cross-Platform Mobile Application development, we work on React native & Xamarin.

Mainly, The technologies are selected based upon the nature of the project.
What are the key factors that you consider before deciding the cost of the software?
The scope of work is an important requirement to finalize the cost of the software. We have worked on projects which are research-oriented or first of its kind startups where we prefer dedicating the hiring model which provides the best flexibility for developers to research and optimize.
What kind of payment structure do you follow to bill your clients? Is it Pay per Feature, Fixed Cost, Pay per Milestone (could be in phases, months, versions etc.)
We are open when choosing payment structures. We believe in pay per milestone or pay per hour/month.
Do you take in projects which meet your basic budget require-ment? If yes, what is the minimum requirement? If no, on what mini-mum budget you have worked for?
Yes! We do have a basic budget requirement. As we don't compromise with the quality even in the MVP, we have kept certain bars on a basic budget. However, it completely depends on the efforts required.
What is the price range (min and max) of the projects that you ca-tered to in 2018?
We have worked on projects from $3000 to $150000 in 2018.
Kindly share your feedback on how GoodFirms has been doing so far in increasing your visibility among potential clients.
GoodFirms has helped us to showcase our expertise to our prospects. Reaching out to the right customers by providing the right platform helps to earn visibility and trust.
Technostacks Infotech Pvt.Ltd Clients & Portfolios
Technostacks Infotech Pvt.Ltd Reviews
All Services
Mobile App Development
Software Development
AR & VR Development
Relevance
Most Recent
Rating: high to low
Rating: low to high
Write a Review
Nicholas Lo
, Project Manager at Traffic Information Specialist
Posted on Feb 15, 2019
Software Development
Review Summary
We collaborated with Technostacks for a Video Analytics software development. Hansal from Technostacks spent a great amount of time to understand the software requirement and gave us the best possible outcome. Technostacks did very well in solving errors, problems, and AI limitation throughout the development of the software. We had a very tight time schedule and the stages of the software were delivered on time. We highly recommend their service to anyone and our company are still working together with Technostacks.
What is it about the company that you appreciate the most?
Positive Approach, Dare to be different and great communications with clients
Arka Bala
, Co-Founder & CEO at ContextGrid
Posted on Dec 18, 2018
Very innovative company able to develop high quality software.
Review Summary
We are working with Technostacks to create one of the most cutting edge platform for AR which will enable holograms to be displayed everywhere in the physical world. This includes creating AR apps, Webapps, Computer Vision and complex APIs.

Technostacks was able to meet all challenges and delivering high quality software working closely with Mrudul who was able to meet tight deadlines.
What is it about the company that you appreciate the most?
Brilliant company which is able to develop with any tech stack even if it is very new and cutting edge.
What was it about the company that you didn't like which they should do better?
NA
Tony Hobbs
, Repair Technician at Mr. Appliance
Posted on Dec 08, 2018
Large program done well ! Took some time and turned out really good.
Review Summary
I am a small company in Texas and had a complicated program I needed to be done. The concepts of the program were not everyday simple. Hansal Shah from Technostacks understood what I wanted and worked with me to completion. I would recommend Technostacks for most any project. My project was www serviceprog com. They even helped after the deal was done to attend to loose ends.

What is it about the company that you appreciate the most?
Patience, good communication, price,
What was it about the company that you didn't like which they should do better?
Inner communication within their own people.
Christopher Baylis
, Messaging Engineer at Marsh & McLennan Companies
Posted on Jun 08, 2018
Mobile App Development with Technostacks Infotech Pvt. Ltd.
Review Summary
I have hired Technostacks for multiple engagements to develop mobile applications. At first I hired them to create a module that I needed for a larger project, and they did such a good job that I have continued to work with them. I'm involved in my projects on a day to day basis and I like working with Technostacks because they are very responsive to my frequent messages and collaboration style. The work they have done for me has not been simple. It's way beyond templated applications with some customization. They have done innovative work where major engineering issues had to be solved in order to complete the vision of the mobile app. I've had a very good experience with Technostacks, and would hire them again.
What is it about the company that you appreciate the most?
Great Communication skills. Fast turnaround. Good collaboration skills.