Tecxar is a leading service provider in IT space, headquartered in India. It was incorporated with a vision to create customized solutions for its customers across the world and help them establish their digital business. We at Tecxar, are focused on innovating new technologies and methodologies to improve the quality, scalability, and efficiency of solutions we provide to our customers.
We provide services like Web Development, App Development, Full-stack development, Customized Product Development, Digital Marketing & SEO.
Tecxar has developed a strong portfolio and client base globally in a short period of time and continuously thriving to expand. Our team works round the clock to empower our customers with technology solutions to succeed in their business. Our approach in Tecxar is to methodologically create a Framework for our customers enabling them to meet their vision and expected output.
Certifications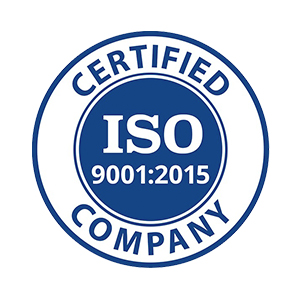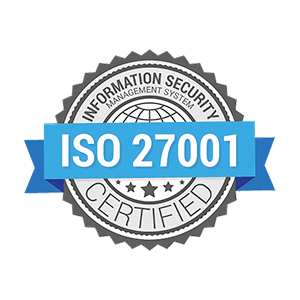 India
A-1603, Privilon Ambli BRT Road, Iskcon Cross Rd
,
Ahmedabad
,
Gujarat
380059
+91 83067 22510
Indonesia
Jl.Sindang sari III no 16 Antapani Wetan
,
Bandung
,
Jawa Barat
40921
+62 (813)2460-1229
Canada
141 Davisville Ave
,
Toronto
,
Ontario
M4S1G7
+1 (289)489-6977
United States
4145 55th Street Woodside NY
,
NYC
,
New York
11377
+1 (289)489-6977
Focus Areas
Service Focus
20%
20%
20%
20%
5%
5%
5%
5%
Mobile App Development
Web Development
Software Development
E-commerce Development
IT Services
Client Focus
Small Business
Medium Business
Large Business
Tecxar Consultants Executive Interview
Sonia Sharma
Co-Founder & CEO
Visit Profile
Please introduce your company and give a brief about your role within the organization.
Tecxar is a new-age startup and a leading service provider in the IT space, headquartered in India. It was incorporated with a vision to create customized solutions for its customers across the world and help them establish their digital goals. We at Tecxar, are focused on innovating new technologies and methodologies to improve the quality, scalability, and efficiency of solutions we provide to our customers. Tecxar has developed a strong portfolio and client base globally in a short period of time and continuously thrives to expand it. Our team works round the clock to empower our customers with technology solutions to succeed in their business. Our approach in Tecxar is to methodologically create a Framework for our customers enabling them to meet their vision and business goals.

Sonia Sharma, CEO & Co-Founder of Tecxar:
Sonia is a young and dynamic techno-functional expert and entrepreneur, who has the acumen of understanding complex business processes effectively.
She helps in translating business into technology and is a Business Process Automation Expert and Manager.
She draws her diverse experience from PAN India and International projects.
She has embarked on the vision to provide technology to all and automate business processes efficiently.
She believes in simplicity and easily approachable structures for better and automated day-to-day processes and operations.
What is the story behind starting this company?
The idea to start this business came very naturally and was demand-driven. Sonia is a technology leader with over 10 years of experience working in multiple International and PAN India projects. She quickly realized that the demand for such services was constantly rising and that technology is ever-evolving – But, what is lacking here is either quality or budget or the timeline barrier. At Tecxar, our main goal is to serve a wide spectrum of clientele from Start-up to SMEs to MNCs; deliver them what's best needed for their business to achieve their goals and drive faster towards their vision with excellent quality in their desired budget and timeline.

Looking at clients struggling with their tech goals, nudged us further to embark on this journey. Observing that IT systems are becoming cumbersome enough for users to not take full advance of it further motivated us to start Tecxar. We believe in simplicity and that systems are to make daily operations simpler. For businesses, this means faster TAT and no revenue leaks to ensure accelerated success. The freshness we bring to an existing application stack is what makes us shine.
What are your company's business model–in house team or third party vendors/ outsourcing?
We have a collaborative approach. This new world has introduced us to challenges never seen before. We have an in-house team, work with partner firms, and also have contractual resources. We leave no stone unturned to ensure our clients are 100% satisfied. The diversity internally helps us work in conjunction with clients from different cultures and industries.
---------------------------------------------
1) Take control of all the Processes:
We manage teamwork internally and control all the processes. We have Analysts and Solution Experts ensuring Business Process Management and Improvement. We focus on processes as the prime area of improvement for any client with detailed analysis and reports.

2) Immediate Work:
Rather than spending a lot of time to collect the right blend of team members, we can immediately start to work with new projects picking respective experts to form a team by accessing talent in-house who have a good competitive advantage.

3) Deep Understanding:
Subject Matter Experts, Solution Architects, and Analysts form the core team along with Developers and Quality Analysts who have a deep understanding of client requirements and technical stack. This precise blend of the team with their deep-rooted understanding of the respective phases, work collaboratively with the client to ensure results.

4) Talent Development:
We have an efficient talent pool, to begin with. We are not restricted by technology barriers and believe in experimentation to harvest excellent results.
We have an internal training program with multiple competitions to boost innovation within developers.
We also have special programs to ensure our team members grow in all aspects essential for project success.

5) Outsource In-house Talent:
We have multiple partner firms associated with us, who work with us in collaboration to provide the best of the technology needed by the clients. We take pride in our long-term engagement with these partners.
How does your company differentiate itself from the competition?
Tecxar is a Top Custom Software development company in India. Ever heard, this is not possible because of product limitations, our technology doesn't support this flow, or business wants A, and the application delivers B, we need to add a manual process to achieve process implementation! Well, we are proud not to hinder the free flow of thoughts of our business users for their business and process implementation. We are here for your business supported by our technology and not the other way. We get your personalized business cases developed in no time to ensure you don't have to do workarounds when you already have the product. We also ensure our customers don't have to comply with product norms and sacrifice their use case. We provide the best solutions for better business operations. Our vision is to build a world where people dream without limitations and perform without hesitation.
What industries do you generally cater to? Are your customers repetitive? If yes, what ratio of clients has been repetitive to you?
We serve B2B and B2C industries which are or want to be technology-driven to achieve their goals and targets. We have multiple Subject Matter Experts to cater to specific industries and bring the best processes, technologies, and tools to the table for our clients.

70% of our business comes from existing clients or those who have worked with us in the past. We're working with few premium firms since inception and the relationship is getting stronger by the day. Collectively speaking, our clients belong to a variety of industries – Fintech, Aviation, Healthcare, Insurance, Education, Transportation / Logistics, Retail, IT and Telecom, Digital Agencies to name a few.
Please share some of the services that you offer for which clients approach you the most for?
Our solution is simplicity and automation. Business Processes themselves are cumbersome enough, to add a cherry to the cake is dealing with complex real-time situations, the one we are dealing with currently. This evolution has boosted innovation in all walks of life, and tech has seen an elevation. Companies would need the correct tools of techno-functional blend with operations management, and that's where we come in with our expertise in all segments of the process. We bring industry experience in Web Development Technologies, Mobile Development Technologies, Database Management, Server Management, DevOps, Business Process Management & Automation, Analytics, Operational Excellence, and Digital Transformation.

We blend technology with the clients' people-force to work in synergy to achieve their goals, delivering end-user satisfaction and faster TAT. We are happy to be collaborated with recognized brands to accomplish our vision to make this world a better place.
What is your customer satisfaction rate according to you? What steps do you take to cater to your customer's needs and requirements?
Our customer satisfaction rate is more than 98%, we seek out our customers from the initial project phases, to ensure there is no scope of any concerns. We have a framework for implementing different flavors of projects to provide 100% satisfaction to our end customers. We have dedicated Subject Matter Experts to attend to specific domain needs and an internal techno-functional architecture team who work in collaboration to cater to customer requirements.
What kind of support system do you offer to your clients for catering to their queries and issues?
Our Developers and support division is always available for our clients. We ensure Operational Excellence for all our clients with a free maintenance period to make the product stable and connect with them for an AMC to manage the applications/stack.
What kind of payment structure do you follow to bill your clients? Is it Pay per Feature, Fixed Cost, Pay per Milestone (could be in phases, months, versions etc.)
We work on multiple models to provide flexibility to our clients. Fixed Cost, where the payments are broken up into smaller installments referred to as Payment milestones, which are directly connected with either features or phases. Contractual model, where the client hires a dedicated team of experts who directly works with the client on a day-to-day basis billed weekly.
Do you take in projects which meet your basic budget requirement? If yes, what is the minimum requirement? If no, on what minimum budget you have worked for?
Tecxar invites all clients. We see a lot of modest start-up initiatives that have the potential to expand into much greater opportunities. Budget isn't the only factor we consider when we're discussing a new project with a client.
What is the price range (min and max) of the projects that you catered to in 2020?
Since Tecxar is a startup and we are technology enthusiasts, we don't have a limit to the price range and are happy to serve our customers by being respectful of their budget. We have worked on low cost projects to $100+K projects.
Where do you see your company in the next 10 years?
We are very much on track even in this pandemic because IT has become more crucial than ever. Technology is no more a subordinate function but is a parallel function along with core business. Businesses have to be enabled to perform in this new world of possibilities. So, this is where we are heading; we are increasing more such customers in our portfolio. We are not limiting ourselves to a specific industry and do have an excellent client base, and because of that, we have more recommendations and work.

Apart from this, when this pandemic situation knocked at our doorsteps, little did we know that IT will be the new backbone of the post-pandemic world or rather an existing pandemic world. Everybody took a step back in whichever domain they were except for a few noteworthy professionals. Now, the masses have found a new way to operate which is more efficient, enabled by technology. Imagine being locked down without tech! I believe that technology is an integral part of our life, and without IT, life would have been way more complex in this situation. Hence, our mission is to enable our customers to focus on their core business capabilities and empower them to have a digital & technological presence.
Tecxar Consultants Clients & Portfolios
Tecxar Consultants Reviews
All Services
Software Development
E-commerce Development
Mobile App Development
Digital Marketing
Relevance
Most Recent
Rating: high to low
Rating: low to high
Write a Review
Web designing
Review Summary
It was such a great experience working with Tecxar! We hired Tecxar for website development for my solar panel business. Our goal was to have a neat/clean, easy-to-understand site for the client where we can showcase our work, our experience, and completed project details. And I was so impressed when I got my work done before the delivery deadline and within my budget. Tecxar had a clear and distinct job for their staff. Also, I got fascinated with the insight they had about my profession, It seemed they had studied my kind of business before our engagement. And they seemed always ready to go the extra mile and there is nothing I can recommend them to improve on. We have a seen an increase in our business as we are getting more clients through the website. Our clients now can easily contact us and see the projects we have done so far from the website and connect with us through social media. I would highly recommend tecxar for website & mobile app development work.
Tecxar - An Excellent Affordable and Reliable Partner
Review Summary
We are a lean startup who wanted to outsource some of our work to deliver to a multispeciality hospital client. The decision to engage Tecxar was a correct one and we found them to be very diligent and reliable. We are planning to partner with them on many other future engagements.
What is it about the company that you appreciate the most?
Their ease of availability and approachability and integrity.
What was it about the company that you didn't like which they should do better?
Data Science
Nilay Kishore
, Director at Dataplant Associates
Posted on Apr 12, 2021
An Excellent Business Partner that helped to achieve our objective
Review Summary
For DataPlant it was great experience working with Tecxar Consultants for a very complex & time bound project. Tecxar have helped us develop our Product on Patient Management for Critical Illness for Heart that will be expanded further. Tecxar understood our objective in Product development where we have captured Pacemaker Data inorder to do different Clinical Analysis & later arrive at AI-ML based recommendations. We are in the second phase now, but I must say they are on-time and delivered the product before the deadline with high quality of deliverables.
DataPlant Associates: We undertake complex product development using new-age technologies
E-commerce software development
Review Summary
I've collaborated with other E-Commerce development firms in the past, but I've never been happy with the results. End to end pro Tecxar was professional, stress-free, and I had full faith in their ability to deliver from beginning to end.

Tecxar were engaged with a creative team to perform the technical part of development of the project.
The project was managed professionally, Tecxar team was responsive , dedicated towards defect free software delivery and very easy to work with.
The project team committed spectacularly with time to explain technical details and address all our questions.

I Strongly recommend Tecxar for the excellent software development with great quality
What is it about the company that you appreciate the most?
- Excellent Quality, On-Time Delivery, Business Requirements satisfaction, Defect-free Development, End to end software development process, Team co-ordination, In-depth business acceptance understanding, On project after delivery support.
Robin Sharma
, Founder and Trainer at DigiAdzo
Posted on Apr 13, 2021
Professional, Motivated, Experienced and Result Oriented Company
Review Summary
Tecxar is undoubtedly comprised of a group of highly motivated professionals. What sets them apart is their minute level dedication on client's requirements. As I wanted a highly creative app and a stunning website, I reached out to Tecxar and was amazed by the brilliant output received. Most importantly, they are too good with deadlines. They delivered the output before the dedicated time and were proactive with updates.