Teksmobile
1500+ Mobile Apps Delivered Over 15+ Years
Visit website
Teksmobile is an end-to-end mobile app and custom software development company. In the mobile domain, we specialise in iOS and Android - with our in-house mobile app developers successfully creating 1500+ applications to date. Approximately 80% of our mobile apps have been featured in App Store/Play Store.
We started operations way back in 2006 under founder/CEO Hussain Fakhruddin. Over the last 15 years, Teksmobile has constantly expanded its reach - and currently has a strong multinational presence, and more than 450 international clients. Teks, at present, is widely regarded as one of the best mobile app companies in Australia, Europe and the US.
At Teksmobile, we follow a streamlined, client-focused and agile development approach - to make iPhone/Android apps and other custom software applications that deliver value. We are firm believers in the '15-second-app-rule': any new software has to impress its target users in the first 15 seconds - or else it is destined to fail.
Adherence to high quality standards, an unwavering attention to detail, and commitment to use the latest, cutting-edge tools, platforms and infrastructure have always been the hallmarks of the services of our mobile and software development agency. Our quality analysts and software testers perform iterative checks and tests - so that projects are always glitch-free, and are always completed well within pre-specified deadlines.
Teksmobile, right since its inception, has always provided the best blend of service quality, time-assurance, and pricing competitiveness. We make sure that our clients always get the best value by collaborating with us. Several of our clients have been with us for many years - and we have always delivered a high level of business satisfaction to them.
Apart from making mobile apps, Teksmobile is also actively involved in a wide range of other software development projects - right from AR/VR tools, IoT applications (including LoRaWAN-powered precision agriculture) and AI chatbots, to 3D game development, APIGEE consulting & engineering, cross-platform development (React Native, Flutter), UI/UX design, mockup wireframing, and others. Teks has gradually moved up to become a leading bespoke software development firm globally.
Many of the mobile apps created by our developers have gone on to win awards, honourable mentions, top downloads and uniformly positive reviews. Among our best-performing apps are a digital storytelling application for children, a hyonosis-powered self-help app, an end-to-end event management platform, a travel app, an iPhone keyboard app, a flower delivery application, a school app for kids/parents, and others.
We offer free software consultancy and free software/app quotes to clients. You can reach us at [email protected]
Australia
1/10-14 Boyle St, Sutherland NSW 2232, Australia
,
Sydney
,
New South Wales
2232
+919831498915
India
54/1 Rafi Ahmed Kidwai Road
,
Kolkata
,
West Bengal
700016
+919831498915
Sweden
Kålgårdsgatan 6, 733 31 Sala, Sweden
,
Sala
,
Vastmanland
733 31
+919831498915
South Korea
부산광역시 중구 중앙대로 119(대창동 1가) 상현빌딩 3층
,
Busan
,
Busan
425P8H
+919831498915
Focus Areas
Service Focus
10%
10%
10%
10%
10%
10%
10%
5%
5%
5%
5%
5%
5%
Mobile App Development
Web Development
Software Development
App Designing (UI/UX)
Web Designing (UI/UX)
Teksmobile Clients & Portfolios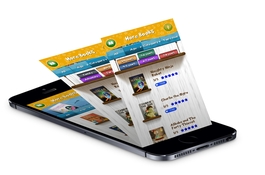 Teksmobile Reviews
All Services
Mobile App Development
Relevance
Most Recent
Rating: high to low
Rating: low to high
Write a Review
Best mobile app development company
What was the project name that you have worked with Teksmobile?
Company Review