Toffyjar Digital eases your business growth by taking care of the digital services you want. Without the hassle of hiring, setting up infrastructure or training anyone. At our Digital marketing agency, Pay only for the expert work & give time for your business. You can hire us for an end to end service or hire us only for specific activities based on your requirements & goals. Having worked on hundreds of online marketing campaigns, Toffyjar Digital has the expertise to handle promotions for a brand of any size. We work with small and medium-sized businesses, e-commerce brands, retail brands, SAAS product owners, new-age startups and enterprise customers.
Certifications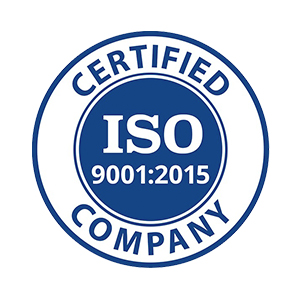 India
No 156, First Floor, Sahukar chennaiah Road, Gangotri layout
,
Mysore
,
Karnataka
570009
+919845500065
Focus Areas
Service Focus
Digital Marketing
Web Designing (UI/UX)
Toffyjar Digital Executive Interview
Nikhil Doddamane
CEO & Co-Founder
Visit Profile
Kindly share your feedback on how GoodFirms has been doing so far in increasing your visibility among potential clients.
It's easier for us to showcase GoodFirms reviews from clients on our website. We have had quite a success in converting customers by showing existing reviews on GoodFirms.
We have received more reviews on GoodFirms compared to its alternative platforms, and the process is more straightforward.
We believe the continued partnership with the platform will garner us, additional customers, through discovery or as a source of authentic reviews.
Please introduce your company and give a brief about your role within the company?
Toffyjar Digital, Established in 2015, We house an army of full-stack digital marketers, design & content experts to help business owners realize their digital marketing goals. We manage digital marketing strategy & activities required for small & medium-sized businesses to establish their presence online, nurture to their existing customers & Attract new customers through our efforts. We also cater to enterprise-level customers.
My name is Nikhil, and I co-founded Toffyjar Digital with my wife, Sandhyashree. The idea behind the name was to let our clients pick all or any service they want from the jar and make it a package. We named it Toffyjar Digital.

My role in the company is to build, improve & adopt the SOPs and systems for all the activities we do within the workspace. I'm also involved in strategy sessions with my team - Other times, you can find me tweaking an ad or a funnel or writing a social media post which I am equally in love with.
Mention the objectives or the parameters critical in determining the Digital Marketing Strategy for a client.
When a client approaches us to do digital marketing, starting from these two questions helps us build a concrete strategy for the activities.
What is the current situation of the business?
What is the anticipated goal?
Goals can be as simple in terms of the number of leads or eCommerce sales and even a raise in campaign performance or business turnover.

Building a strategy on how to reach goals using digital marketing is connecting the dots when we know the current situation and the desired destination of the client. Digging to specifics like Budget, timelines, competition, and other metrics will give clarity to the roadmap.
How does your company differentiate itself from the competition?
Irrespective of any USP's the competition has to offer; our proposition does not struggle to make it unique. We focus on providing results by letting the metrics speak - even during the decision-making process in campaigns. We aim at providing excellent service to the client and use the industry battled resources, systems, and tools to make it work. Up to 40% of our clients are through referrals, and that speaks it all.
What industries do you generally cater to? Are your customers repetitive? If yes, what ratio of clients has been repetitive to you?
For some of the ready-to-start services like video making, graphic design & virtual assistant pods, we get clients from a variety of niches. However, for customized end-to-end marketing services, we work with customers from Healthcare & Alternative medicine, Travel, coaching, E-commerce, Electrical & Automobile, SAAS, and IoT verticals.

We offer one-time services and as well as packages with monthly retainers. Typically, customers start with a simple activity like video making and upgrade to a retainer model when they realize we could do more than videos and are comfortable with our working model. We have a less than 8% annual churn rate in our monthly retainer services. And about 60% of clients have come back to us for additional repetitive onetime services.
Please share some of the services that you offer for which clients approach you the most for?
Videos - We have immense experience making videos of various intents for organizations of all sizes.
What do you find to be some of the most key factors for running a successful agency in the field of Digital Marketing?
Standard operating procedures in place
Vetted resources
Aligning with the values of the client's business
Focus on results & customer support.
Decisions based on data and not emotions
What are the key factors that you consider before deciding the cost of a project?
We look at the activities involved.
An estimate of the hours required to complete or maintain the activities.
The seniority of the resources handling the project
What kind of payment structure do you follow to bill your clients?
We have options to pay on a monthly retainer model or fixed fees for one-time work. No long term contracts - cancel anytime model.
What is the price range (min and max) of the projects that you catered to in 2019?
Maximum is 3,500 USD per month.
The minimum is 190 USD one time.
Name a couple of activities that you think provide the best ROI in terms of benefit/impact when it comes to different areas of Digital Marketing.
Storytelling videos.
Social Ads & Remarketing for instant results.
An organic approach to search engines & social media for long term growth.
Toffyjar Digital Reviews
All Services
Digital Marketing
Web Designing (UI/UX)
Relevance
Most Recent
Rating: high to low
Rating: low to high
Write a Review
Great work by Nikhil and his team to accomplish our tasks!
Review Summary
The team at Toffyjar Digital did a great job on all of our tasks from data entry to website development. They were responsive with all the requests, followed all instructions spot on, and provided overall great quality of work.
What is it about the company that you appreciate the most?
Very responsive and good quality of work.
What was it about the company that you didn't like which they should do better?
Pricing should be better aligned with other similar services.
Mahesh Vorkady
, Founder at Pinyata foods Pvt Ltd
Posted on Feb 13, 2020
Digital marketing
Review Summary
Very positive. professional experience working with nikhil and toffyjar.. thank you
What is it about the company that you appreciate the most?
professional
What was it about the company that you didn't like which they should do better?
none
Shivani Agarwal
, Director- Process Automation at Xerox
Posted on Feb 12, 2020
Promotion videos for Internal marketing of RPA
Review Summary
I have utilized Toffyjar Digital's services in my role as the Automation leader @ HP in the past as well as in my current role of Automation Practice Leader at Xerox. I have utilized their services to create promotion videos for our automation solutions.I have been very impressed with their ability to understand what we need and quickly come up with creative options to meet our requirements. Their agile approach and speed to action is what distinguishes them and makes them a reliable partner.
What is it about the company that you appreciate the most?
Young and energetic team with great attitude!
What was it about the company that you didn't like which they should do better?
Do some research on culture of their clients to be able to contribute more meaningfully to the storyboard.
ASHWITH S
, Director Of Sales And Business Development at Clinviron
Posted on Feb 07, 2020
Toffyjar- My Trusted Digital Marketing Agency
Review Summary
Trust - Deliverability - Creativity -Reachability these are the three main criteria I was looking for when selecting the digital marketing Agency for my Marketing and Creative needs. I and my team worked with a lot of other agency and results were not that great .

Since we came across Toffyjar Digital they have solved lot our problem.
There Creative works are Awesome and maintain timelines . I highly Recommend Toffyjar Digital .

Thanks
Ashwith S