Tsukiden Global Solutions Inc.
Your Reliable IT Partner
Visit website
Your Reliable IT Partner.
That's who WE are.
For more than 30 years now, Team Tsukiden has always been the trusted reliable IT partner of its clients for various projects in Japan, Philippines, Malaysia, Hong Kong, Singapore, Taiwan, United Kingdom and United States of America.
We are one of the pioneers in IT Outsourcing for the Japanese market here in the Philippines. Since 1989, even before the word "outsourcing" was coined, we have been sending engineers to Japan for software development. With our years of experience and still growing, there is no other more stable company to outsource to than Tsukiden Global Solutions Inc .
We provide our clients the advantage of having hardworking, committed and talented manpower on demand, where and when they are needed at a cost that fits the development budget.
We will be there to fill in your IT technical resource requirements for project management, technical expertise, software programming, testing and quality assurance.
Our team are highly skilled software professionals who are not only proficient in their field but also trained and experienced to work in a multilingual, multi-cultural team setting. They have been exposed and known to remain steadfast and composed in an intense and stringent development environment.
We understand that in software development, aside from technical expertise, communication and interpersonal skills play key roles in the success of projects and in building long-term relationships with our clients. That is why we make sure that our team are not only technical savvy but also well-rounded, discerning individuals. This is achieved through our rigorous recruitment practices and intensive training programs customized to fit the needs of each of our client.
What we provide you is an efficient, dedicated and friendly virtual work force that you can TRUST at the time of your need.
Certifications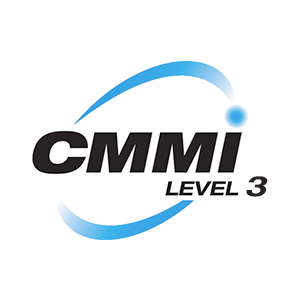 Philippines
Julia Vargas corner Meralco Avenue
,
Pasig
,
Metropolitan Manila Area
1605
+632-8477-8474
Japan
Okidata, Taiheiji
,
Fukushima
,
Fukushima
960-8151
+812-4539-8400
Tsukiden Global Solutions Inc. Clients & Portfolios
Tsukiden Global Solutions Inc. Reviews
All Services
Software Development
Relevance
Most Recent
Rating: high to low
Rating: low to high
Write a Review
Good Engineers / Consultants
Review Summary
The consultants that worked with us was very hard working and reliable. They are also very fast learners. Would recommend to anyone looking for software developers
Very Reliable Partner for our Software Development Projects
Review Summary
I highly recommend Tsukiden Global for those looking for a reliable software development partner most especially on mission critical projects requiring long term engagement and support. They exceeded our expectations in terms of service, delivery and quality.