Tudip Technologies Pvt. Ltd.
Product Engineering, Cloud Computing and IoT.
Visit website
Tudip Technologies is a value-driven IT Services Company. We deliver excellence in terms of dedicated and business-centric solutions, by incorporating innovation and expertise, as the key ingredients to achieve our clients' business objectives.
Our high quality, cost-effective, reliable and scalable managed services have helped our clients in meeting their business objectives.
We have grown very organically, along with our clients and hence clients' success is a cornerstone of growth strategy. QwikLab's acquisition by Google, Livongo's acquisition by TelaDoc and WhiteHatJr's acquisition by Byju's has propelled us in the next orbit.
We differentiate ourselves from other companies by being a strategic forward thinking consulting group, defining complete business solutions, processes, technology, metrics, and revenue.
Certifications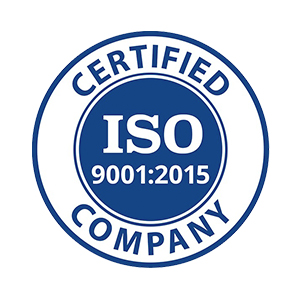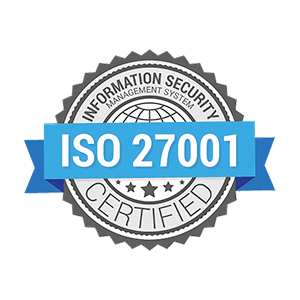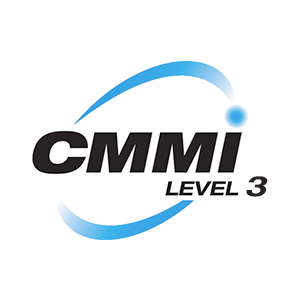 India
Sr. No. 241/3/A, Datta Mandir Road, Wakad
,
Pune
,
Maharashtra
411057
+912046740881
United States
1999 S. Bascom Ave, Suite 700
,
Campbell
,
California
95008
+14082168162
Focus Areas
Service Focus
Mobile App Development
Web Development
Software Development
E-commerce Development
Cloud Computing Services
Client Focus
Small Business
Medium Business
Large Business
Tudip Technologies Pvt. Ltd. Executive Interview
Dipti Agrawal
CEO and Co-founder
Visit Profile
Please introduce your company and give a brief about your role within the company?
Tudip is an extreme Agile 350+ engineers company (www.tudip.com), helping clients with their product development needs across platforms and domains. Tudip's core competency is to build world-class customer-centric products and to provide exponential value at every phase of development. As a company, we believe in 'Total Commitment to Customer Value'.

We work on cutting edge technologies and are of the firm belief that cookie-cutter solutions don't work. Each enterprise has its own personalized requirements. We are agile like a start-up but have the processes of a well-established giant enterprise. This is the unique combination we bring to the table, not found in most other development companies.

Tudip has a track record of developing more than 100 products over a period of 9 years. We have largely focused our efforts in the US and Europe markets, and areas around Product Engineering and IOT. A few of our renowned customers are Google, Adobe, LinkedIn, PaloAltoNetworks and BrightSide, in addition to well-known start-ups like Livongo, TV2, Datosio, Indyrise, and Innit, to name a few.

Here are a few quick snippets on Tudip. Tudip has been featured in multiple magazines such as Silicon India, Insight Success, CEO Magazine, etc. We are a NASSCOM member organization. (NASSCOM is the premier organization that represents and sets the tone for public policy for the Indian software industry). We are ISO 9001 and 27000 certified.

A company that started 9 years ago as a 4 people team, we have been growing by 100% every year both in revenue and headcount. We owe this success to the complete commitment of Team Tudip towards client value. And it is my personal commitment as Chief Executive Officer of Tudip to bring the best of our ideas, capabilities, processes, and solutions towards achieving the necessary business outcomes that our clients have set for themselves.
What was the idea behind starting this organization?
The idea behind starting this organization was to provide client value leveraging the latest technology. Technology is evolving every day, and thus it is important to stay on top of things and ensure our clients are getting the best and the latest in terms of cutting edge technology solutions. Clients come to us with their idea, and we provide them with the end product. Our company is driven by a pragmatic approach towards client problem resolution.
What are your company's business model–in house team or third party vendors/ outsourcing?
Our company operates with an in-house team. We have our own team of software developers, quality assurance engineers, business analysts, network specialists as well as translators.
How is your business model beneficial from a value added perspective to the clients compared to other companies' models?
Having a complete in house team helps us deliver a seamless experience to our client. We are thus an end to end product engineering services company for our client, taking their idea to an MVP in a singular and seamless fashion. Our agile culture and the in house project management tool allows for complete transparency with a real-time view of their product development lifecycle, and complete control that our clients really enjoy, and see great benefit in considering there are no surprises for them during or at the end of the project lifecycle.
What industries do you generally cater to? Are your customers repetitive? If yes, what ratio of clients has been repetitive to you?
Tudip caters to all types of industries right from education to agriculture. We do have a lot of repeat clients, especially in the following industries:
• Smart Appliances
• Cloud Learning Platform
• OTT
• eCommerce
• Healthcare
Mention the objectives or the parameters critical in determining the time frame of developing a mobile app.
The main parameters in determining the time frame of developing a mobile app are:
• Understanding the customer need and requirements
• Getting a clear view of the idea
• Determining the right metrics
• Choosing the right development model
• External market influencers of the deadline
• Client budgets
After these points are clearly understood one can easily estimate what kind of resources are required to be put into the development, and the associated development time of the mobile app can be gauged.
How much effort in terms of time goes into developing the front end and back end of a mobile app?
Well, developing a mobile application whether the front-end or back-end is definitely not a child's play. A significant amount of time goes into the discovery phase, planning development based on the client's requirement, estimation, etc. The execution is relatively easy once the idea and the plan are fixed. After the front end and back end are successfully developed according to the plan, a very crucial element in the lifecycle is the testing of the app which really determines the final output quality and thus its success for our client.
What are the key parameters to be considered before selecting the right platform for a mobile application?
• The Platform
• Platform-specific UI
• Integration with third-party systems
• Security requirements
• High FPS
• Video/audio processing
• Access to specific hardware based on client requirement
• Advanced network access
• Integration with maps
• Cost saving
Which platform do you suggest your clients to begin with when they approach you with an idea (Android or iOS) and why?
Honestly, it all depends upon the client requirement and the market in which they would like to launch the mobile application. However Android is the more flexible platform in our opinion and globally has more reach as compared to iOS. I would suggest developing the app on Android as it will be more efficient when it comes to making an identity in the market, and then make for iOS as well to avoid losing market share.
Android or iOS, Native or Hybrid — which platform is best to use to build your app? What are your recommendations?
As mentioned earlier, Android is always preferable considering its flexibility. Similarly Hybrid is comparatively flexible, and thus it is better suited for all types of devices as well as networks.
What are the key factors that you consider before deciding the cost of a mobile application?
The key factors before deciding the cost of a mobile application are:
• Features
• Operating systems
• Database
• Server costs
• User authentication and so on.
The mobile application cost depends upon the requirement of the client and also the budget which is decided. The real and exciting challenge is to provide maximum value to the client in the lowest possible cost. That is always our endeavor.
What kind of payment structure do you follow to bill your clients? Is it Pay per Feature, Fixed Cost, Pay per Milestone (could be in phases, months, versions etc.)
Our price based on an hourly rate for the relevant resource and the payment structure followed is generally monthly. It is milestone-based and divided into phases as per the client requirement.
Do you take in projects which meet your basic budget requirement? If yes, what is the minimum requirement? If no, on what minimum budget you have worked for?
Once the requirements are clear, and the estimations have been agreed on in terms of time and people - pricing is always the last mile and is a strategic call of the business. We ensure we are profitable as a business in the long run. As the famous saying goes, we don't lose sight of the forest for the trees.
What is the price range (min and max) of the projects that you catered to in 2018?
We are taking projects from the range of USD 5000 to million dollar projects.
Which business model do you suggest to your clients enabling them to generate revenue from mobile applications? Why?
There are many ways to generate revenue from mobile applications, but this is often underrated in the mobile app development planning process. Even before the app is made the app monetization strategy should be very clear. It is not enough to have numbers of users – the conversion of the user to an actual paying customer is the most tricky part. Right from the UI, to the architecture, to the third party integrations, etc.; everything will be adapted to that end objective. What's the use of a pretty and bug-free app in the absence of a monetization strategy.
Tudip Technologies Pvt. Ltd. Clients & Portfolios
Tudip Technologies Pvt. Ltd. Reviews
All Services
Mobile App Development
Web Development
E-commerce Development
Relevance
Most Recent
Rating: high to low
Rating: low to high
Write a Review
Michael Ho
, Global Marketing Specialist at PTSGI
Posted on Jan 19, 2019
Great Customer Services
Review Summary
Very Professional Customer Services plus very polite and I happy to talk with the nice lady whoever she maybe.
Brandon Wilkes
, CEO at GiveWay, LLC
Posted on Apr 17, 2018
Excellent Company
Review Summary
Working with Tudip was a great experience. After working with two other US based development companies and having bad experiences I was a little hesitant. But my worries were put at easy after the first 2 week sprint and I saw how fast they were making progress. My project was eventually completed on time despite issues with secondary API organizations we needed to work with. And even through that whole process Tudip handled it all. Net, anytime I need development work done they are the first company I will go with.
What is it about the company that you appreciate the most?
Hard Working! They work as a team and are very attentive. What I like most about Tudip is that they get the job done. Our App works great and at the end of the day that is what is most important to me as a business owner. Yes they are friendly and great to work with, but the results are what is most important.
What was it about the company that you didn't like which they should do better?
It's really hard to find areas for them to improve. If I had to pick one thing its that they could have a presence here in the US since they have so many customers here. That way I won't have to feel so bad calling on them at 5pm my time and feeling bad that they are awake working when it's 3am their time. But the truth is that they are still up and working!
Company Response
Tudip Technologies Pvt. Ltd.
Thanks much Brendon for the review. Our team is committed to serving you best of our services.
Posted on Apr 17, 2018
Nathan Figg
, CEO at Training Amigo
Posted on Apr 05, 2018
Wellness software development and support - Training Amigo
Review Summary
I've been working with Tudip now for over 2 years and our relationship has continued to grow as we've also grown. They've been able to scale with our team and provide a very high level of service. As the CEO its nice to know that you have an amazing team such as Tudip Technologies and Dipti the CEO, to support our mission. We foresee a continued growing relationship with Dipti's team for many years to come! Remember, "Life is better with an Amigo"! :)
Chris Schwarzenbach
, Co-Founder / COO at Investa Coin www.investaco.in
Posted on Mar 30, 2018
Good Company, Reliable and Honest
Review Summary
INVESTA is our second large project with Tudip. We have entrusted them several aspects of the Back end due to the sensitive nature of the information that is being handled.

They have proven over time a dedication and passion to the project second to none.

We are currently working and will carry on with them for the years to come.
Stathis Mytilinaios
, VP of Operations at Innit
Posted on Mar 23, 2018
They are hands down the most capable QA team I have worked with
Review Summary
I have been working with Tudip on several projects and what distinguishes a good QA team from Tudip is their consistency, the ability to have great judgement and the attention to detail. They are eager to find what we missed the same ay when they see it for the first time than the 1000th time. They never assume they always double check. Also from a cultural point of view, they have been amazing adapting on how we do things, always there when we need them (Weekends, late night, even during major Indian holidays) and very supportive when things look impossible.
What is it about the company that you appreciate the most?
Dipti the founder is amazing and so is her team. She is the embodiment of dedication, attention to detail and hard work. We loved Tudip in the last 3 companies I have worked at.
Brandon Wilkes
, Business Owner at GiveWay
Posted on Mar 05, 2019
Shout out to the team at Tudip for success of the project
What was the project name that you have worked with Tudip Technologies Pvt. Ltd.?
App Development
William Fordyce
, Business Owner at The Factory Door
Posted on Mar 05, 2019
I am happy with what they done for getting my product up and running
What was the project name that you have worked with Tudip Technologies Pvt. Ltd.?
eCommerce Platform