We are a committed nearshore development companylocated in Colombia, Uruguay, and incorporated in Los Angeles, California. Since 2007, we've created web & mobile solutions with innovative US companies.
Whether you need to build a new product, scale your existing software or migrate to the latest technology, our nearshore teams can tackle your project. Let's find out the best blend of capabilities to create an outstanding app.
Client Testimony
"We were looking not only for time zone, but also quality of developers as well as costs. We saw you guys had a lot of great reviews online and I think your customers' validation states the quality of your developers." Frank Cho, Chief Operating Officer at Nexus A.I.
"The team is great, the fact that they code in NodeJS and React is a big deal, it's kind of trendy nowadays. It's cutting-edge technology." Greg Garner, Hipaa Exams' Founder
"UruIT distinguishes themselves with their technical competency, innovative ideation, and collaborative communication. UruIT have hired the right people and got the cream of the crop." CTO, Corporate Wellness Firm
Uruguay
26 de Marzo 3616
,
Montevideo
,
Montevideo
11300
(+598) 2 626 0326
United States
925 N La Brea Ave, 4th Floor
,
Los Angeles
,
California
90038
+1 310 409 2021
Colombia
Ayurá Center. Street 26 Sur, 48-41
,
Medellin
,
Antioquia
05001000
+57 4 479 7583
United States
1000 NW 57th Ct. Suite 940
,
Miami
,
Florida
+1 786 664 4965
Focus Areas
Service Focus
Mobile App Development
Web Development
Web Designing (UI/UX)
Software Development
Client Focus
Medium Business
Large Business
Small Business
Uruit Clients & Portfolios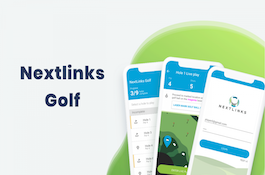 Uruit Reviews
All Services
Mobile App Development
Relevance
Most Recent
Rating: high to low
Rating: low to high
Write a Review
Martin Managau
, coordinator at Telefónica
Posted on Aug 27, 2018
Successfully rebuilding a mobile app for a telecom corporation
Review Summary
At the beginning of 2018, we were facing some problems with the software provider working on our mobile app, Mi Movistar. Since the app was based on a template, one of the main issues we had to overcome was the product's limitations; we didn't have enough flexibility to make changes, and the provider's team wasn't being as responsive as we needed them to. Thus, our time to market was being affected.


So, since Telefónica Uruguay had been working with UruIT on several projects, and had built a positive and productive working relationship, we turned to them to rebuild the app in a very strict timeline - only 3 months. By downloading the app, any of the 1 million clients Movistar has in Uruguay can buy minutes for using the internet, refill their cell phones, pay bills, join promotions, check their account balance, and we wanted to make sure the app met their needs and expectations.


UruIT's highly-responsive teams and their ability to leverage Agile methodologies, enabled them to implement our requests with high-quality standards. And, by using Xamarin, not only did the team manage to launch the new app on both iOS and Android in time, but they also released a product that respects Telefónica's branding while offering a great experience to our consumers. Plus, their support was key when we decided to implement a new service in the application. Thanks to which we achieved the record mark of 40 thousand people using the app just a few months after its launch. Nowadays we are working on new features and improvements.