With the mission of Improving life through innovation, design and user experience strategy, Userfacet began its journey in 2009 to cater to the design and development needs of innovative concepts in the information technology sector worldwide.
India
3rd Floor, Vishnu Plaza No. 12,, Kariyappa Road
,
Bengaluru
,
Karnataka
560004
+919663375003
Focus Areas
Service Focus
App Designing (UI/UX)
Web Designing (UI/UX)
Software Development
Mobile App Development
Web Development
Client Focus
Large Business
Medium Business
Small Business
Industry Focus
10%
10%
10%
10%
10%
10%
10%
10%
10%
10%
Advertising & Marketing
Automotive
Art, Entertainment & Music
Userfacet Clients & Portfolios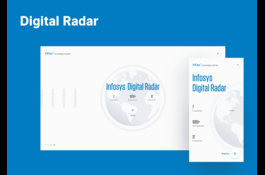 Userfacet Reviews
All Services
App Designing (UI/UX)
Software Development
Relevance
Most Recent
Rating: high to low
Rating: low to high
Write a Review
Best UI UX Design Company
Review Summary
Userfacet is a company with Integrity. They are the best UI UX design company from my experience. They helped me learn the process as well while designing the website. The team is dedicated hard working and has been able to come up with the perfect solution to my sometimes complex and time sensitive projects.
Excellent UI UX Design Company
Review Summary
The team has great knowledge and experience when it comes to front-end software development. I also appreciate their initiative and innovative approach in offering the most workable ideas for implementation with great presenting and reporting skills. They were very professional and very flexible, in that way we were able to react very quickly to any impediments and stick to our plan.

What was the project name that you have worked with Userfacet?
Premium Quality of UI/UX Design & Development
Best Quality of Services
Review Summary
The best quality of services Userfacet has. The people and management are amazing. They are great company and full of qualified designers. Thank you Userfacet. Looking forward for more cooperation in near future.
What is it about the company that you appreciate the most?
The people and management are amazing