Viha Digital Commerce Private Limited
eCommerce Website Developer & Magento Partner
Visit website
Viha Digital Commerce is an Adobe Commerce development agency that has created its own identity in the Magento sector. We offer eCommerce Store Design and Development services at an affordable price.We take the pride to announce that, Magento Developers from our team have passed Magento exams to become certified Magento developers & another great achievement is we are also Magento Community Partners as always prefer.Viha Digital Commerce is a full-service eCommerce Development Agency(Over 8+ years of excellence 1500+ projects) that provides value-added services at affordable rates.
India
801B - 802 SAKAR IX, Near Old RBI, CBD Ashram Road, Ahmedabad
,
Ahmedabad
,
Gujarat
380009
7096620202
Focus Areas
Service Focus
E-commerce Development
Maintenance & Support
Digital Marketing
Web Development
Client Focus
Small Business
Large Business
Medium Business
Viha Digital Commerce Private Limited Executive Interview
Visit Profile
Please introduce your company and give a brief about your role within the organization.
I've been managing Viha Digital Commerce Private Limited since 2015. Viha Digital Commerce is an ICT company that offers services for eCommerce store development on Magento, Shopify, and Woocommerce platforms. Magento platform is one of our core competencies, and we have a certified Magento team. About fifty Magento Ecommerce Developers work for me. It is my responsibility to oversee all major functions and client communications as a CEO of the Company.
What is the story behind starting this company?
As an experienced web/mobile app developer, I always wanted to start a company. The main reason for incorporating Viha digital commerce company is to create an in-house team capable of providing exceptional services to my clients.
What is your company's business model–in-house team or third party vendors/ outsourcing?
Our Company has more than 50 ecommerce developer teams to offer in-house solutions to our clients.
How does your company differentiate itself from the competition?
It is our experience and long-term client support that differentiate us from our customers.
What industries do you generally cater to? Are your customers repetitive? If yes, what ratio of clients has been repetitive to you?
In general, we provide services to the eCommerce development industry. We are currently concentrating our efforts on the Magento eCommerce platform. Approximately 75% of our clients have repeatedly hired us, indicating that they require ongoing work and dedicated development.
Please share some of the services that you offer for which clients approach you the most for?
The following are some of the most popular services requested by clients.
● Magento 2 Store Development / Migration / Upgrade
● Magento Commerce Cloud Store
● Hire Certified Magento Developer
● Magento Speed and Performance Optimization
● eCommerce SEO Optimization
● Digital Marketing - Social Media, Google Adwords/PPC
What is your customer satisfaction rate according to you? What steps do you take to cater to your customer's needs and requirements?
We currently have a customer satisfaction rate of 96 percent, and we intend to increase this to 99 percent or higher in the future. Our Team follows the processes below to provide effective service to our clients.

1. Initial requirement study and discussion with the client via phone/chat.
2. Time frame analysis based on client requirements and questions/feedback.
3. Follow up on those requisite finalizations by phone, chat, or email.
4. Time and cost estimates are finalized.
5. Allocation of Dedicated Resources and Timeline with SOW.
6. Begin work and keep the client up to date on all progress using our project management tool.
7. Every week, make a call to discuss work and set goals for the coming week.
8. Complete each deployment milestone.
9. Testing and feedback.
10. QA report and delivery.
11. Client Final Review / Feedback.
What kind of support system do you offer to your clients for catering to their queries and issues?
We are offering two types of staff support to our clients.
● Hourly based support
● Fixed Price Support
What kind of payment structure do you follow to bill your clients? Is it Pay per Feature, Fixed Cost, Pay per Milestone (could be in phases, months, versions etc.)
Clients typically pay on an hourly basis or a fixed price basis.
Do you take in projects which meet your basic budget requirement? If yes, what is the minimum requirement? If not, on what minimum budget you have worked for?
We have a minimal budget requirement because, based on our expertise, each client has their own requirements. Our starting point is a budget of $3000 USD.
What is the price range (min and max) of the projects that you catered to in 2020?
Our Minimum Price Range of the project is 3000 USD and the Maximum price range depends upon the services requested by the client.
Where do you see your company in the next 10 years?
We would like to become a top-notch eCommerce development industry.
Viha Digital Commerce Private Limited Clients & Portfolios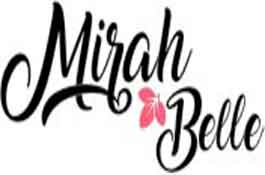 Viha Digital Commerce Private Limited Reviews
All Services
E-commerce Development
Digital Marketing
Web Development
Relevance
Most Recent
Rating: high to low
Rating: low to high
Write a Review
helped me a lot
Review Summary
we ask Arup for help and he is experienced which we find many others cant help and he could help. many thanks for his work.
Divyang Shah
, CEO at Uniq InfoTech India
Posted on Jul 28, 2020
Quality Service and Ontime Delivery from Viha Digital
Review Summary
Quality Service and Ontime Delivery from Viha Digital - Good Communication and timely approched.
What was the project name that you have worked with Viha Digital Commerce Private Limited?
Quality Service

5* for quality work in time frame for Magento issue fixing
Review Summary
It's good to find quality service providers in the current situation.
Kasper Erling
, Co-editor/Co-owner at Boosted Magazine & Auto Show Denmark
Posted on Sep 30, 2019
Always perfect job on time
Review Summary
This company is just awesome. So skilled at coding etc. at our websites, and job is always on time and the right price.
Mohamed Belal
, Founder at Turqoise Advertising agency
Posted on Sep 26, 2019
Great Job!
Review Summary
These guys are incredibly professional and dedicated to their job.
I had a great experience and definitely would work again.
Asharafudeen Koya
, Director at Vessel Forth
Posted on Sep 20, 2019
Online Platform setup for Vessel Forth
Review Summary
We are very happy about the service and support from Viha Digital Group. In each stage of the development of our online platform, they have excellently executed our requirements which makes the project to complete very fastly than we expected.
Listening is a very important skill and hats off the entire team to listen to us carefully and patiently . All the errors and corrections have been rectified without any hesitation, and the patience of entire team was much appreciated.

We are very thankful and would like to give the rating 5 out of 5. We strongly recommend them as a reliable team for the new projects as well.

Thank you team Viha..

Stefano Campanella
, CEO at BS24 ITALY
Posted on Sep 17, 2019
Excellent work
Review Summary
We are very pleased for the work done by shubham kunchwar.
Very fast always available also for extensive support after the job was done.
What is it about the company that you appreciate the most?
Extensive support after job done
Good experience
Review Summary
Very professional. Ready to take up any activity even on short notice.
What a superb site development enterprise
Review Summary
First I would like to say it is an ongoing project and that every step of the way we are pleasantly surprised by the Viha folks. I have worked with many outsourcing company and clearly believe these guys are the best
Ankit Rana
, Director at BAENE
Posted on Jul 03, 2019
Excellent Services by Viha Digital/ Gaurav Gandhi
Review Summary
Migrated and redeveloped my Opencart website to Shopify in less than a week. Prompt, responsive and satisfactory service. Would love to work with them again in future!
Rajasekhar Reddy Poli
, Sole Proprietor at TRADecom
Posted on Jun 28, 2019
Client
Review Summary
Process is very good and they do have proper tools to execute it.
What is it about the company that you appreciate the most?
Process & response
What was it about the company that you didn't like which they should do better?
.
Paresh Joshi
, Application Architect at Pharmengage Pty Ltd
Posted on Jun 25, 2019
Excellent Partner for building our Ecom Platform
Review Summary
We were looking for a Expert Partner who could bring our Ecom Platform to completion. Our existing supplier had not done a good job and we were slipping on the Time and Budget. I worked with Janak and Krunal from the company. There were very switched on guys and helped us to complete our project. No only did they fixed all the issues , they even helped achieve few new features in short time. Excellent Partner and would work with them in future for further requirement
What is it about the company that you appreciate the most?
Technical Skills and good known of the platform.
What was it about the company that you didn't like which they should do better?
While the work was done on time a regular status update would be much appreciated. Not a big issue but it makes my life easier for future planning. Other than that Great Guys to work with.
Marc Maas
, Eigenaar at Maaswebsites.nl
Posted on Jun 17, 2019
Certainly satisfied with Viha Digital Commerce
Review Summary
These guy's did a lot of work for us. Always with a very high service level and always within the agreed time. We therefore strongly recommend cooperation with this company.
What is it about the company that you appreciate the most?
Very pretty contact and quick responce
Abhishek Gupta
, Co-Founder at ASAG Androapps Technology Pvt. Ltd.
Posted on Jun 14, 2019
Best in Business
Review Summary
We are amazed with their service, high standards and on time delievary. Very much impressed.
What is it about the company that you appreciate the most?
Timely and quality service
What was it about the company that you didn't like which they should do better?
Nothing such, everything they do is by planning only.
Dibyendu Biswas
, Project Manager at St. Joseph Health
Posted on Jun 11, 2019
Much knowledgable in Magento
Review Summary
Team has helped us to reach close to delivery and work is very good
Resources