Our motivation lies in our valued customers. Your satisfaction is our top priority, and we'll never stop doing our best to meet or exceed your expectations.
VPS Malaysia is genuine in extending help to our clientele. We keep our business' integrity by ensuring that we keep what we promise.
We are persistent in delivering quality service because we are committed to helping you reach real success. We'll get you covered no matter what.
We breathe innovation, and we want to keep working till we come up with something that can totally revolutionize the industry.
The main ingredient to our success recipe is our team work. Indeed, when brilliant minds unite, the best things can happen.
Our drive fuels our actions. We don't stop innovating and preserving quality because we love what we do — serving you.
Certifications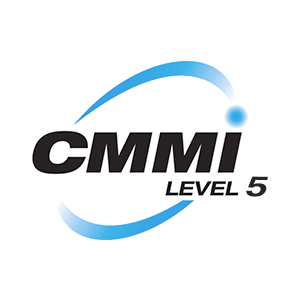 Malaysia
Computer Exchange 2 Datacenter, 7118, Jalan Impact, Cyberjaya
,
Cyberjaya
,
Selangor
63000
60 3-2149 9314
Focus Areas
Client Focus
Small Business
Medium Business
Industry Focus
12%
8%
8%
8%
8%
8%
8%
8%
8%
8%
8%
8%
Other Industries
Education
Financial & Payments
VPS Malaysia Executive Interview
Visit Profile
Kindly share your feedback on how GoodFirms has been doing so far in increasing your visibility among potential clients.
As the CEO of VPS Malaysia, I am pleased with the impact GoodFirms has had on our company's visibility among potential clients. GoodFirms has proven to be an invaluable platform for showcasing our services and increasing our exposure to a wider audience of potential customers.

Through GoodFirms, we have been able to highlight our key strengths, services, and competitive advantages in the hosting industry, which has significantly contributed to our brand recognition and credibility. The platform's unbiased reviews and ratings have also provided our potential clients with a reliable and trustworthy source of information about our services, helping them make informed decisions when choosing a hosting provider.

In summary, GoodFirms has played a significant role in increasing our visibility among potential clients, helping us establish a strong presence in the hosting industry, and ultimately contributing to our growth and success. We look forward to continuing our partnership with GoodFirms and leveraging their platform to further expand our reach and impact in the market.
Please introduce your company and give a brief about your role within the organization.
VPS Malaysia is a leading virtual private server (VPS) hosting provider that was established in 2012 with the mission to offer accessible and affordable VPS services to Malaysians and clients around the world. Over the years, our company has expanded its services. We pride ourselves on delivering reliable services, competitive prices, and exceptional customer support, setting us apart from other hosting providers in the market.

As the CEO of VPS Malaysia, my role within the organization is multifaceted and involves overseeing and managing all aspects of the company's operations. I am responsible for setting the strategic direction, making critical business decisions, and ensuring that the company's mission and vision are upheld in every facet of our operations. My duties also include fostering a positive work culture, leading our talented team of professionals, and ensuring that we maintain the highest standards of customer service. My ultimate goal as CEO is to ensure that VPS Malaysia continues to thrive and grow, maintaining our commitment to offering high-quality, affordable VPS hosting services to everyone.
What is the story behind starting this company?
In 2012, I founded VPS Malaysia because I couldn't find an affordable VPS provider in Malaysia. All the available options at the time were quite expensive and I needed to use local bandwidth and network for my own personal projects. The high prices were a significant obstacle, but I knew from my experience with my small hosting business in the USA that the costs didn't have to be so steep.

That same year, I purchased the domain name 'VPSMalaysia.com.my', acquired server hardware, and rented colocation space. I initially started the business to serve my own needs and to sell any remaining unused resources.

I offered VPS services at a very competitive price – only half of what other hosting providers were charging at the time. This pricing strategy helped me quickly gain traction in the market and attract customers who were eager to take advantage of the more affordable service.

Over the years, as the company grew, I expanded our services to cater to a broader range of clients. We also invested in building a strong support team, as I believed that excellent customer service would set us apart from our competitors.

My initial goal of making VPS hosting more accessible and affordable for Malaysians continued to guide the company's growth. We've maintained our commitment to providing reasonably priced VPS hosting, even as we've expanded our offerings. Today, VPS Malaysia serves not only local customers but also clients from around the world who are attracted to our reliable services, competitive prices, and excellent support.
As VPS Malaysia continues to evolve, I'm proud of what we've accomplished and the impact we've had on the hosting industry in Malaysia. We've helped level the playing field for small businesses and individual users, making it easier for them to access the digital world. Our mission remains the same, and I'm excited to see where the future takes us as we continue striving to provide high-quality, affordable VPS hosting solutions for everyone.
What are your company's business model–in house team or third party vendors/ outsourcing?
At VPS Malaysia, our business model primarily revolves around utilizing an in-house team to manage and deliver our services. We believe that having a dedicated and skilled team working directly within the organization allows us to maintain better control over the quality of our services, as well as ensure a more streamlined and efficient operation.

Our in-house team comprises professionals from various fields, including technical support, sales, marketing, and IT infrastructure management. This structure enables us to provide a comprehensive range of services and support to our clients while fostering a cohesive and collaborative work environment. Moreover, our in-house team is better positioned to understand the company's mission, values, and goals, which translates to a stronger commitment to customer satisfaction and overall service quality.

That being said, we also recognize the importance of strategic partnerships with third-party vendors in specific areas where their expertise and resources can complement our in-house capabilities. These partnerships allow us to offer a broader range of services and ensure that our clients have access to the most advanced technologies available in the market.
How does your company differentiate itself from the competition?
VPS Malaysia has consistently set itself apart from the competition in the hosting industry through a combination of strategic factors that contribute to our success. The first and foremost differentiating factor is our commitment to affordable pricing. Since our inception, we have aimed to provide VPS hosting services at a fraction of the cost of other providers. This accessibility has allowed us to cater to a diverse range of clients, from small businesses and startups to individual users seeking high-quality hosting solutions without breaking the bank. Our competitive pricing strategy has enabled us to capture a significant market share and build a loyal customer base.

Another key aspect that sets VPS Malaysia apart from its competitors is our flexible and customizable VPS plans. We recognize that each client has unique needs, and we strive to accommodate those needs by offering a wide array of options. This flexibility allows our customers to choose the perfect solution for their specific requirements, ensuring satisfaction and fostering long-term relationships.

Moreover, our focus on providing exceptional customer service has been a significant driving force behind our success. We invest in building a strong support team, understanding that excellent customer service sets us apart from our competitors. Our support team is available around the clock to address any issues or concerns that our clients may have, ensuring their satisfaction and maintaining the high-quality service they expect from us.

In addition to our customer service, we pride ourselves on offering cutting-edge technology and reliable infrastructure. By staying up-to-date with the latest advancements in the hosting industry, we ensure that our clients receive the best possible performance, security, and stability. Our investments in infrastructure and technology contribute to our ability to provide top-notch services, which ultimately helps us stay ahead of the competition.

Furthermore, our commitment to innovation and continuous improvement has solidified our reputation as a leading hosting provider. We actively seek ways to enhance our services, streamline our processes, and expand our offerings to better serve our clients. This dedication to progress ensures that we remain at the forefront of the hosting market and continue to provide the best possible solutions for our customers.
What industries do you generally cater to? Are your customers repetitive? If yes, what ratio of clients has been repetitive to you?
VPS Malaysia caters to a wide range of industries. Some of the industries we serve include e-commerce, web development, technology startups, and financial services, among others.

We take pride in our high customer retention rate, as a significant portion of our client base consists of long-term, repetitive customers. They continue to choose our services for their hosting needs, appreciating the value, reliability, and support we offer. Although it is challenging to provide an exact ratio, we can confidently say that a substantial number of our clients are repetitive.
Please share some of the services that you offer for which clients approach you the most for?
At VPS Malaysia, we offer a wide range of hosting services designed to cater to the diverse needs of our clients. Among our most sought-after services is our Linux KVM VPS hosting solution, which is a popular choice for clients due to its performance, flexibility, and cost-effectiveness.

Our Linux KVM VPS (Kernel-based Virtual Machine Virtual Private Server) servers are built on powerful hardware, ensuring optimal performance and reliability for our client's websites and applications.

Our Linux KVM VPS hosting plans offer an excellent price-performance ratio, making them an affordable choice for businesses and individuals seeking a high-quality hosting solution without breaking the bank.
What is your customer satisfaction rate according to you? What steps do you take to cater to your customer's needs and requirements?
At VPS Malaysia, customer satisfaction has always been one of our top priorities, and we take immense pride in maintaining a high satisfaction rate, which we believe to be well above the industry average. Our commitment to catering to our customers' needs and requirements is reflected in the numerous positive reviews and feedback we receive from our clients, a testament to the quality of our services.

One crucial aspect of our customer-centric approach is our exceptional customer support. Our dedicated in-house support team is available 24/7, always ready to address any issues, concerns, or questions our clients may have. This commitment to prompt and efficient assistance ensures that our customers feel valued and supported, ultimately contributing to their satisfaction with our services.

Moreover, we actively seek feedback from our clients to identify areas where we can enhance our services. Our commitment to continuous improvement enables us to stay ahead of the competition and provide the best possible solutions to our customers. By listening to our clients and adapting our offerings accordingly, we can better cater to their needs and requirements.

Investing in advanced technology and infrastructure is another cornerstone of our customer satisfaction strategy. By ensuring that our clients receive reliable, high-performance, and secure hosting services, we can meet and exceed their expectations. Our dedication to providing top-notch services is fundamental to maintaining our reputation as a leading VPS hosting provider.

Finally, transparent communication plays a vital role in fostering customer satisfaction. We believe in maintaining open and honest communication with our clients and keeping them informed about any changes, updates, or maintenance work that might affect their services. This transparency helps build trust and strengthens the relationship between our company and our clients.
What kind of support system do you offer to your clients for catering to their queries and issues?
One of the key aspects of our support system is our dedicated in-house support team, available 24/7 to address any issues, concerns, or questions that our clients may have. This commitment to providing constant support ensures that our customers receive assistance whenever they need it, minimizing downtime and fostering a positive user experience.

To cater to the diverse preferences of our clients, we offer multiple communication channels for reaching our support team, including open tickets, WhatsApp, 24/7 live chat, and phone support. This variety allows our clients to choose the channel that they are most comfortable with, ensuring that they can easily reach our support team in a manner that suits them best.

In addition to direct support channels, we maintain an extensive knowledge base and provide self-help resources on our website. These resources cover a wide range of topics related to our services, enabling clients to quickly find solutions to common issues and learn more about our offerings at their own pace. By providing these resources, we empower our clients to resolve minor issues independently and gain a deeper understanding of our services.

Our support team also actively monitors our infrastructure to detect and resolve potential issues before they impact our clients. By conducting regular maintenance and addressing any problems promptly, we can minimize service disruptions and ensure that our clients enjoy a reliable hosting experience.
What kind of payment structure do you follow to bill your clients? Is it Pay per Feature, Fixed Cost, Pay per Milestone (could be in phases, months, versions etc.)
At VPS Malaysia, we have designed our payment structure with flexibility and affordability in mind to cater to the diverse needs of our clients. Our billing system primarily follows a fixed-cost model, with various subscription durations available for our clients to choose from.

We offer upfront payment options for multiple durations, including monthly, 3 months, 6 months, 12 months, 24 months, and 36 months. By providing these choices, we allow our clients to select a subscription plan that best suits their budget and requirements. Furthermore, we have structured our pricing to incentivize longer subscription commitments, as clients who opt for longer durations receive progressively greater discounts. This approach benefits both our clients and our business, as it encourages long-term relationships and fosters loyalty.
Do you take in projects which meet your basic budget requirement? If yes, what is the minimum requirement? If no, on what minimum budget you have worked for?
At VPS Malaysia, we understand the importance of offering budget-friendly hosting solutions to cater to the diverse needs of our clients. We do take on projects that meet our basic budget requirements, with a minimum basic budget starting from RM 29, there are no deposit or contract requirements for our standard hosting plans.
To ensure that our services remain accessible to a wide range of clients, we also offer customized dedicated servers in several billing options and promotional deals. For example, we have a minimum contract requirement of 3 months, with a setup fee of RM500 and a 1-month deposit. However, if clients choose a 3-month billing cycle, we waive the deposit and setup fee.

For those who opt for longer billing cycles, we offer additional promotions. When clients choose a 6-month billing cycle, they receive 1 month of hosting services for free. This promotion is only valid for new sign-ups and does not apply to upgrades. On the other hand, clients who select a 12-month billing cycle also receive 1 month of hosting services for free, and this promotion applies to both new sign-ups and upgrades. These are only applicable for customized hosting only.
What is the price range (min and max) of the projects that you catered to in 2022?
In 2022, VPS Malaysia catered to a wide range of clients with varying hosting needs and budget requirements. Our minimum price range for projects began at RM29 per month, which offered a single standard VPS hosting plan. This affordable option provided clients with a cost-effective hosting solution without compromising on performance and reliability.

On the other hand, our maximum price range reached RM1397 per month, which was for a high-end dedicated server package. This premium option was designed to cater to clients with more demanding hosting requirements, providing them with dedicated resources, enhanced performance, and increased security.

It is important to note that these prices exclude any extra add-ons or customizations that clients might have required to suit their specific needs. Our primary goal at VPS Malaysia is to offer flexible and scalable hosting solutions, ensuring that our services cater to a diverse range of clients with different hosting requirements and budgets.
Where do you see your company in the next 10 years?
In the next 10 years, we envision VPS Malaysia expanding beyond our current geographical boundaries and offering our high price-performance ratio benefits to customers worldwide. Our commitment to providing cost-effective and reliable hosting services has been the driving force behind our success in the Malaysian market, and we believe that our value proposition will resonate with customers in other regions as well.
As part of our global expansion strategy, we plan to invest in additional infrastructure and establish data centers in strategic locations across the world. This approach will enable us to deliver even better performance and lower latency for our customers, regardless of their geographical location. Having more server locations will further enhance our service offerings and cater to the diverse needs of our international clients.
In addition to our global expansion, we will remain committed to our core values of customer satisfaction, innovation, and transparency. By maintaining these values at the heart of our operations, we will ensure that our clients continue to receive the highest level of service and support, regardless of where they are located.
VPS Malaysia Clients & Portfolios
Key Clients
Technology
Retail
Banking
Finance