WEB CHOICE
Award Winning & World-Class, Websites & SEO
Visit website
Web Choice is a full-service web design & digital marketing agency with a dedicated focus on creating and marketing websites that are responsive, secure and results driven. We understand the importance of making sure you get results, so we focus on CRO (conversion rate optimisation) and SEO service! We utilize the latest technology which guarantees fantastic results for the clients we help and support. We pride ourselves in a great work ethic, integrity and most importantly end-results. Web Choice has been trading for 10 years - in this time our experienced team of designers has been able to create hundreds of stunning, sometimes award-winning, web designs in multiple verticals; giving our clients the leading edge and exponential growth in an ever-changing online marketplace. We work with global brands and start-ups - nothing is too big or small for us to achieve. Get in touch today: https://www.webdesignchoice.co.uk/
Certifications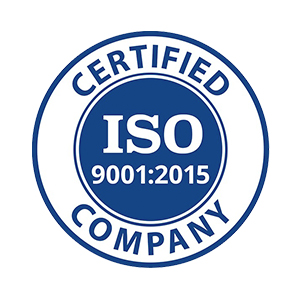 United Kingdom
36 Goldcroft
,
Somerset
,
Somerset
BA21 4EA
+441935 507879
Focus Areas
Service Focus
Web Development
Web Designing (UI/UX)
Digital Marketing
Software Development
E-commerce Development
Client Focus
Small Business
Medium Business
Industry Focus
10%
10%
10%
10%
10%
10%
10%
10%
10%
10%
Consumer Products
Healthcare & Medical
Designing
WEB CHOICE Executive Interview
Visit Profile
Please introduce your company and give a brief about your role within the company?
Web Choice is a specialist web design & Digital marketing company. I am one of the three directors in the company. We help all types of clients ranging from international brands such as Kenwood to small start-ups. We cater to web design, web development, app development, SEO, & digital marketing.
Mention the objectives or the parameters critical in determining the Digital Marketing Strategy for a client.
When we start working with a client, we use a methodical approach using a specific series of questions to make sure we are targeting accurately. Everything we do is 'Conversion Rate Optimised'. This essentially means that we not only want to build you a website that looks beautiful, but most importantly, we want you to have a website that turns into a lead generation machine (bringing you more business!).
How does your company differentiate itself from the competition?
The main difference between Web Choice and many of the other web design agencies is that we have incredible results when it comes to SEO. If you Google 'Web Development' in the UK, you will find us on Page 1 of Google ahead of tens of thousands of competitions! We believe that our results speak for themselves, and this sets us apart.
What industries do you generally cater to? Are your customers repetitive? If yes, what ratio of clients has been repetitive to you?
We work in all industries. If you need a website, we will build it. 80-90% of our clients stick with us for ongoing updates, SEO, or digital marketing packages.
Please share some of the services that you offer for which clients approach you the most for?
Web design, web development, SEO, PPC, app development, & digital marketing.
What do you find to be some of the most key factors for running a successful agency in the field of Digital Marketing?
For me, the one key to any successful business is results. If you generate great results for your clients, you win! It is also important to have great communication and a simple pricing structure.
What are the key factors that you consider before deciding the cost of a project?
We work out how long a project will take and the complexity of the project and cost it out accordingly.
What kind of payment structure do you follow to bill your clients?
We work very simply; we tend to take a deposit at the start and a deposit at the end, or a discount if paid all upfront. If it's for SEO work, we take a monthly fee. We try and keep our pricing as simple and straightforward as possible.
What is the price range (min and max) of the projects that you catered to in 2018?
Our projects vary from £1,000 all the way up to £50,000+, depending on the project complexity and length.
Name a couple of activities that you think provide the best ROI in terms of benefit/impact when it comes to different areas of Digital Marketing.
Organic SEO is the top lead generator when looked at as a long-term strategy, and now with the rise of Linkedin, we recommend all businesses to get active on that social media platform!
Kindly share your feedback on how GoodFirms has been doing so far in increasing your visibility among potential clients.
GoodFirms is a nice portal and a good way to enhance your digital marketing strategy at a low cost. We use the reviews to show to our clients, which has been very useful.
WEB CHOICE Clients & Portfolios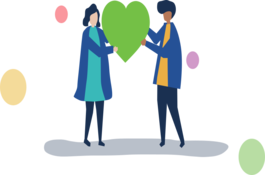 WEB CHOICE Reviews
All Services
Web Designing (UI/UX)
Web Development
Digital Marketing
Software Development
E-commerce Development
Mobile App Development
Relevance
Most Recent
Rating: high to low
Rating: low to high
Write a Review
Caitlin Stewart
, Marketing Manager at Ashbury
Posted on Sep 13, 2021
SEO Plan
Review Summary
Sam, Philip and the team at Webchoice have been very helpful in implementing our SEO strategy. They are quick to respond and their activity has already shown clear results in our search ranking for our chosen keywords which are resulting in more leads through our website. They are understanding and patient regarding our limited in house capabilities and are quick to help solve any problems and answer questions. WebChoice is expert at what they do.
Dhundi Bhusal
, Director at Himalayan Landscaping ltd
Posted on May 12, 2021
New website
Review Summary
We just had new website designed and built by Webchoice uk for our landscaping business. We are extremly impressed with the knowledge, experience and service provided by Sam and Sanjeet. Our site is looking wonderful! Thank you.

What is it about the company that you appreciate the most?
Good friendly bunch to work with. Any thing goes wrong, they will resolve without any fuss.
What was it about the company that you didn't like which they should do better?
Development of New website
Review Summary
The process of creating a website for our new project was handled very professionally and exceeded our expected timescales.
Prag Patel
, Business & Financial Decisions at Lockheed Martin
Posted on Jan 28, 2021
They did an amazing job, recommended for all companies
Review Summary
In order to expand online presence, a website is needed. Preferably something not 1990s-like. Our website was dated, and did not create the feel or presence to draw inbound leads. They solved that by overhauling the website, helped with content, and I am now ready to enter the 21st century. Recommended for all companies that need a modern website.
What was the project name that you have worked with WEB CHOICE?
Amazing Job
Website, PPC and SEO
Review Summary
Fantastic to work with Sam and his team, we had some serious issues with our last website providers. As a company who depend on Google PPC and the SEO performing well we really needed the best. I spoke with Sam and immediately knew he was professional and could help us out.
The website is now complete, looks fantastic and is already performing so much better in a short space of time.
Throughout we have had quick responses to any questions we have had. Updates and constantly kept up to speed with all developments.
We look forward to working with Sam and his team on PPC and SEO
What is it about the company that you appreciate the most?
Good communications, professional
onechance
, Owner at at Anthony Davis
Posted on Dec 14, 2020
Building our web site
Review Summary
I'm more than happy to recommend Web Choice after that built our web site recently. As well as being very pleased with the end result, I was really impressed that they were available and willing to sort out any problems on a Saturday evening and Sunday morning in order that we could go live on the Monday. Thank you
Shane Jeavons
, Sales Director at @ Jeavons Eurotir
Posted on Nov 17, 2020
Web Design & Marketing Management
Review Summary
Sam and the team have taken care of our website design, complex portal to link in with our management software and marketing management. Sam and the team are reliable, responsive and I would have no doubt in recommending them either for website design, SEO or Adwords management.
Great Company - Website Development
Review Summary
Fantastic customer service from start to finish. Out of 5 separate quotes to develop my site I decided to go with Webchoice. This was an easy decision for me but due to the level of professionalism I received from Sam. Webchoice were not the cheapest quote I received but I am glad that they developed my site. If i ever need another site developed, Webchoice will be the only company I contact.
What is it about the company that you appreciate the most?
Communication
New website
Review Summary
Great and quick service with excellent communication throughout. Would highly recommend webchoice uK.
Lumiva
Review Summary
I am really happy for choosing Web Choice to design my website. Sam has been amazing since day one. Everything looks how I planned it and nothing is never a trouble. I have always been getting very quick responses and support. My website will be going live soon and I am sure everything will go nice and smoothly.
What is it about the company that you appreciate the most?
Friendliness and quick response time
What was it about the company that you didn't like which they should do better?
Not sure
Absolutely ace working with Sam
Review Summary
Sam & The Web Choice UK Team is very articulate, considerate and an extremely active team to work with. Taking your thoughts and making them happen. Open-minded, flexible and a true win to have on your team.
What was it about the company that you didn't like which they should do better?
They're an expensive option, but they're worth the investment.
5* service
Review Summary
Tom was brilliant, fantastic communication from day 1. I had a deadline to work to and he completed the website build just a few days - impressive!
Highly recommend Web Choice!

Excellent web page designed and service
Review Summary
I am very happy with the website created and it even exceeded my expectations.
Rebecca Silverblatt
, Account Executive at Creative & Commercial
Posted on Apr 20, 2020
Website development
Review Summary
Webchoice supported us in web design, development and digital marketing. Thanks to their knowledge and determination our website looks great, it functions really well and includes a high level of interactivity. Thank you for working over time to complete on such a tight deadline! We would highly recommend to anyone!
Franziska Long
, Sales And Marketing Specialist at Allied Industries International, Inc.
Posted on Apr 08, 2020
Turnkey - one stop shop!
Review Summary
Sam Dunning and his highly competent team is wonderful to work with and their level of professionalism is stellar. Although there is a 5 hour time difference between the USA and UK, Sam is always available, no matter what the time is.
What is it about the company that you appreciate the most?
Very prompt and professional service.
What was it about the company that you didn't like which they should do better?
Would be ideal to pay by Credit Card instead of wire transfer.