Web Peppers is a global outsourcing and software development company providing unrivaled technical experience in web application building solutions and IoT solutions.
We provide service to various businesses and enterprises of all sizes at affordable prices. Our clients range from startups to large brand companies.
Web and IoT solutions development are focal areas of Web Peppers team. For the years of work, we have gleaned considerable experience and acquired the necessary skills and knowledge to provide your business with solid solutions in that arias. We work towards the highest possible result of our clients to make them content and successful.
Web Peppers provides full services, all around PHP, Drupal, .Net, C#, Wordpress, Python, NodeJS, React JS, Symfony.
Also as well we provide development of predictive maintenance solutions and Artificial Intelligence algorithms. We offer:
Comprehensive development and integration of Predictive Maintenance Solutions (based on AI)
Development of AI algorithms for production processes
Support and Service maintenance of implemented solutions
Our experience in Predictive maintenance:
Development of non-invasive solutions for Industrial IoT networks based on the use of ultrasonic, acoustic and vibration sensors with data processing on AI to determine the conditions of equipment: Pipelines, Valves, Pneumatic equipment (monitoring the equipment conditions, detection of wear, damages, clogging, leaks, emergency situations).
We offer the perfect combination of benefits profits and advantages for customers!
Ukraine
Sribnokilska 24a
,
Kyiv
,
kyiv
04071
+380665554048
Hungary
Termál Fürdő körút 4
,
God
,
Pest
2131
+3205144678
Focus Areas
Service Focus
Web Development
Software Development
IT Services
E-commerce Development
Maintenance & Support
Client Focus
Small Business
Medium Business
Large Business
Web Peppers Executive Interview
Visit Profile
Please introduce your company and give a brief about your role within the company?
Web Peppers is a web and mobile development company. We are a dynamic company, which consists of 50+ developers with a good stack of skills. Our main specializations are in the PHP (Drupal, Symfony), Python (Django), NodeJS, AngularJS, ReactJS fields. Mobile development with Objective-C, Swift, Java, ReactNative. Also, we have a branch in the .net, C#. And these days we work in Artificial Intelligence and Machine Learning directions using Python.
What was the idea behind starting this organization?
Web Peppers is the company that provides a stable, predictable and qualitative result for the clients. We are the qualitative technical background for our clients while they are focused on own business goals.
What are your company's business model–in house team or third party vendors/ outsourcing?
Our team consists of skilled developers from Ukraine, Russia, Belarus and not only. We can work with remote teams and in-house teams. This is our company.
How is your business model beneficial from a value addition perspective to the clients compared to other companies' models?
We know how to provide good quality using our business model and at the same time, it lets us be a really fast-scalable company with competitive prices.
What industries do you generally cater to? Are your customers repetitive? If yes, what ratio of clients has been repetitive to you?
We do really care about our clients and really appreciate when clients come back to us over and over. And now it's more than 50% of our clients which are repetitive.
Mention the objectives or the parameters critical in determining the time frame of developing a mobile app.
To determine time frame of developing for any app it is must to have a clear task. Usually, we create user stories, prototypes of principal screens and technical specification. After that, we are able to make an accurate estimate.
How much effort in terms of time goes into developing the front end and back end of a mobile app?
Any estimation depends on the demand. Simple apps can start from 20-30 hours. And additional functionality will increase the estimation accordingly.
What are the key parameters to be considered before selecting the right platform for a mobile application?
Specification, deadlines, the target audience (Android/iOS) are some of the major parameters we consider before selecting the right platform.
Which platform do you suggest your clients to begin with when they approach you with an idea (Android or iOS) and why?
It depends on an idea and audience. If it's an app for internal usage only, we should depend on mobile devices of employees. If it's game, we would recommend developing apps for both platforms.
Android or iOS, Native or Hybrid — which platform is best to use to build your app? What are your recommendations?
It all depends on the task, goal of the app, terms. Native is more comfortable to use for app users. Hybrid – can be easier to develop and maintain.
What are the key factors that you consider before deciding the cost of a mobile application?
User stories, prototypes for principal screens, technical specification are few of the factors considered before deciding the cost of a mobile app.
What kind of payment structure do you follow to bill your clients? Is it Pay per Feature, Fixed Cost, Pay per Milestone (could be in phases, months, versions etc.)
We are flexible with payment structures. It's possible to use fixed cost, time & material, etc. Also, we can provide out staffing service.
Do you take in projects which meet your basic budget requirement? If yes, what is the minimum requirement? If no, on what minimum budget you have worked for?
We have no additional requirements for the budget. The minimal budget we have worked for was $1000 – it was a new feature for existing app.
What is the price range (min and max) of the projects that you catered to in 2017?
The minimum range is $500 and the maximum price range is $15000.
Which business model do you suggest to your clients enabling them to generate revenue from mobile applications? Why?
Monetization model really depends on the idea of the application. Sometimes the best option is an advertisement, sometimes – chargeable additional features, sometimes – offline services.
Web Peppers Clients & Portfolios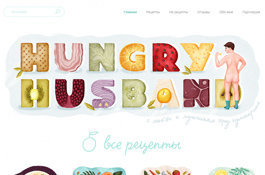 Web Peppers Reviews
All Services
Web Development
IT Services
E-commerce Development
Relevance
Most Recent
Rating: high to low
Rating: low to high
Write a Review
Zackarias Ulvskog
, Egenföretagare at Dventure AB
Posted on Feb 25, 2019
Amazer.se
Review Summary
Great team! Easy and effektive to work with
The Web Pepper team are real professionals
Review Summary
The Web Pepper team are real professionals in their field who helped me to fully assemble IT team.
They are perfectly able to build communication and do not miss any requirements, they also adapt well to requests. It was a pleasure to deal with. At the moment we are continuing cooperation with the company.
What is it about the company that you appreciate the most?
accuracy efficiency quality
What was it about the company that you didn't like which they should do better?
not spotted the issues
Volodymyr Krasnoshapka
, Drupal Team Leader at JYSK
Posted on Oct 11, 2017
Great partner
Review Summary
Web Peppers successfully hired several senior Drupal developers for our company (large enteprise in retail). They understood our needs, provided professional service and qualified candidates. I recommend Web Peppers in everything that is related to Drupal and web development.
Dmitry Rys
, worker at Saint-Petersburg State University
Posted on Oct 09, 2017
5 Wordpress sites done
Review Summary
Very good work. Five WordPress-based sites done with high quality and in a timely manner.
Maksym Bielushkin
, Magician at One Hour Translation
Posted on Oct 09, 2017
Maksym Bielushkin, PHP developer
Review Summary
I have been spent 2 years already working with Web Peppers and I can say that service they offer is excellent. Always on time, friendly and polite speaking through the Skype, mobile phone, email and other channels. I would recommend this company to work with, they are confident in their area of business. They helped us to build robust and strong company and I am happy.
What is it about the company that you appreciate the most?
Very nice service, always on time, I can rely on this company
Aleksandra Legedina
, Co Founder at QBeeS Solutions
Posted on Sep 28, 2017
Customer-oriented company
Review Summary
We worked with Web Peppers and really enjoyed with their attitude towards the client and ability to solve any situations. Has especially pleased ability to find approach to the client in the difficult project situation. It isn't enough companies which are really adjusted to finish the project successfully. And I am glad that they are related to their number. Keep up the good work!

John Rutter
, Director at Metal Sheets Limited
Posted on Sep 28, 2017
Website Problems solved
Review Summary
Excellent company to work with, quick, responsive, overall a very good experience
What is it about the company that you appreciate the most?
Very responsive, good customer experience