Web Shine Tech is a professional website development Company offering best online business solution based on latest technology and trend globally.
We are opertaing since year 2015 and till now we have provided best services to the retail sector, manufacturer, service provider also individual such as Artist, Celebrities etc.
Our team have a creative approach and good thorough understanding about the projects which help us to offer best business solutions in the market. We are competitor to our self and always leading in the market when it comes to providing guaranteed satisfactory services to our client.
Certifications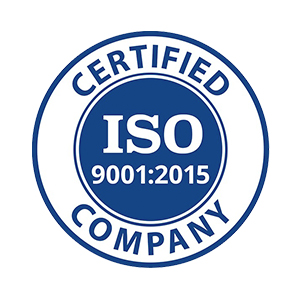 India
Ackruti Trade center, Bhim nagar road,Gautam Nagar, Andher east
,
Mumbai
,
Maharashtra
400093
+91 7039507609
United States
48th Avenue
,
College Park
,
Maryland
207404
Oman
RGO Seeb
,
Masqat
,
Masqat
198
Focus Areas
Service Focus
Mobile App Development
Web Development
Web Designing (UI/UX)
Digital Marketing
Client Focus
Small Business
Medium Business
Large Business
Industry Focus
10%
10%
10%
10%
10%
10%
10%
10%
10%
10%
Consumer Products
Healthcare & Medical
Hospitality
Web Shine Tech Executive Interview
Mahesh Vyas Pandey
Founder & CEO
Visit Profile
Please introduce your company and give a brief about your role within the company?
Web Shine Tech is top-notch Mobile Application, Web and Software Development Company based in Mumbai, India with a global presence in USA, Qatar, and Oman. We are an outsourcing firm with a strong and adept in-house team of 300+ engineers.

Utilizing the rich accumulated experience of more than 7 years, we have dilligently worked for various start-ups, engineering teams of fortune 200 companies helping to reduce their engineering and maintenance budgets for product development around Mobility, Analytics, and web-based application development from inception to actual implementation.

I am a Founder & CEO of this company and my role involves heading the operations related to business and delivery with strategic planning and defining road-map for the future.
What was the idea behind starting this organization?
Initially, I commenced my journey as a business entrepreneur leading various business operations. However, since I belong to an IT background, the technology worm in my head kept biting me to transform my vision and a boost in IT Industry. The venture that began with merely 3 individuals has currently 300+ experts on the board.
What is your company's business model–in house team or third party vendors/ outsourcing?
We have an in-house team of 300+ brilliant minds, who are taking care of the project development and timely delivery. We believe in maintaining transparency regarding our business approach with a sheer customer satisfaction in mind.
How is your business model beneficial from a value addition perspective to the clients compared to other companies' models?
Optimum client satisfaction always remains on the top of our priority list and indeed, this is one of the biggest driving forces that boost our motivation. Our ultimate aim is "Providing technology solutions with ethics and commitment".

We entrust our clients with an all-round support and comprehensive strategic solutions instead of just helping them to cater their requisites.
What industries do you generally cater to? Are your customers repetitive?
We do offer best-in-class solutions to a wide spectrum of industries including Healthcare and Fitness, Social Media, E-commerce, Real-Estate and Logistics, Food and Retail Mobility, Cloud Computing AI/ML and IoT. In addition, we help in implementing and customization of internal ERP/ CRM systems for enterprise customers.

Yes, 85% of our clients come back to us as they are more than satisfied with our professional services and affordable pricing model at the first attempt.
Mention the objectives or the parameters critical in determining the time frame of developing a web app.
It is next to impossible to give an exact estimation or time frame to build any system without knowing the objective of developing the app / web app/project.

However, we have defined a process to identify the correct business model along with analyzing the requirement. We drill down the project requirement to micro level to find the correct estimation of man-hours with our business analyst and marketing team. This helps us to identify the proper price & technical team for team size as well as delivery time-frame.
How much effort in terms of time goes into developing the front end and back end of a web app?
As per my opinion goes, this seems to be a very vague statement, as each front-end or back-end and even the app designing efforts are based on the following parameters:- Project features, Designing required, Technology stack required, The complexity of the concept, Third party integration and Request changes.
What are the key parameters to be considered before selecting the right platform for a web application?
When any client approaches our development team with this question, we always ask them to first identify who their target audience is and which are the specific geographical locations where they are planning to hit the market. For instance, if they are planning to release their app in USA or Canada, we suggest them to go with the iOS app because of the increased user base. For the Asian audience, an Android app is more worthy.
Which platform and technologies do you prefer to use in development of your web apps?
Magento
AngularJs
Bootstrap 5
Php
ASP.Net
NodeJs
ReactJs
HTML5 / CSS3
Java
WordPress
MongoDB
Ruby And Rails

The mobile application can reap the benefits of both native as well as a hybrid platform.
So, definitely, it depends largely on the requirements of the client.

Primarily, we have to consider the budget estimate of the client & time-frame for completing the project. For your information, the native app development is little bit costlier than hybrid apps. However, the customer is free to choose the right combination of Native (Android / iOS) and even the hybrid app. We choose the accurate platform only after minutely analyzing the needs of the organization and conducting an in-depth research in this area.
Do you offer website design templates or customised website design, and do you have a responsive website design?
Yes, we offer both: website design templates & customized website design. We can build a website depending on the layout and theme selected by our client, we can also apply some changes if the client requires. At the same time, we can also create a new web design from scratch because we have an in-house UI/UX design team. We create a responsive website design from the beginning of the project.
Which Content Management System do you prefer to use (Wordpress, Joomla, Drupal etc)?
We use Word Press; however, this also depends on the client requirements. For example, if the project of the client is not so generic we build an admin panel of content management system.
Do you provide website maintenance services?
Yes, we have an internal dev ops engineer who is responsible for deployment, configuration, optimization, and analysis. So, all the services which are related to website maintenance are taken care of appropriately.
What are the key factors that you consider before deciding the cost of a web application?
We use agile methodology so we split our project into sprints and usually, we have a sprint of two weeks. The cost of a web application mainly depends on the number of hours and other resources invested by our developers and other participants in a sprint to develop the web application.
What kind of payment structure do you follow to bill your clients? Is it Pay per Feature, Fixed Cost, Pay per Milestone (could be in phases, months, versions etc.)
We follow two pricing models :- One is Fixed Price model and another is Pay per hour or Per DayModel or Pay per Milestone.
Do you take in projects which meet your basic budget requirement? If yes, what is the minimum requirement? If no, on what minimum budget you have worked for?
Yes, we usually take smaller projects on fixed price basis and the minimum budget decided for a sprint is 1750 USD.
What is the price range (min and max) of the projects that you catered to in 2018?
The minimum price of the project we did in the year 2018 is fifteen hundred dollars and the maximum is fifty thousand dollars.
Kindly share your feedback on how Good Firms has been doing so far in increasing your visibility among potential clients.
GoodFirms has helped me in quality lead generation with high productivity.
My Organistion is having good profit as I am engaged in global projects because of good firms. I would like to recommend Goodfirms in my Business Community as well with my partners and investors so that they can also maximise their profit like me.
Web Shine Tech Clients & Portfolios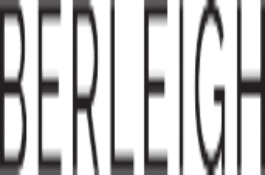 Web Shine Tech Reviews
All Services
Web Designing (UI/UX)
Web Development
Relevance
Most Recent
Rating: high to low
Rating: low to high
Write a Review
Very Supportive in development
Review Summary
We liked the accommodating approach of Web shine Tech towards our development project. Overall we are happy and satisfied with the work delivered.
Good Effort and On time Product Delivery
Review Summary
It was a great pleasure working with Mr. Mahesh (CEO / Founder ) and his team. He has Helped me with what I was looking for with maximum accuracy and efforts. I love working again with him
Bimal Jogani
, Risk and Forensic Head at Boutique Firm MN
Posted on Nov 19, 2019
Amazing skills in Web designing
Review Summary
I was unsure as to whether my website could get a new look. However, Webshine helped me get the look that I wanted. it was absolute pleasure working with these guys. they have sound understanding of what they do and they help you by suggesting as well.
Lovepreet Singh
, Managing Director at Cyfrodom Home Automation Solutions
Posted on Nov 01, 2019
Very streamlined
Review Summary
We consulted them for website development and some add-ons. Our experience with them is really awesome, highly professional staff, dedicated team for your tailored solution and most importantly finished the work in committed timeline. Nice after development support.
Sunny Kandu
, Software Developer at Khichadi Technologies Pvt. Ltd (BakBuck )
Posted on Oct 31, 2019
Experienced Deve
Review Summary
Good knowledge of latest technology is seen in developers of webshinetech thanks sir for helping me out with technicalities
Harshad Malvanker
, Polars Learning Solutions at Dale Carnegie Training India
Posted on Oct 31, 2019
Very Helpful people.
Review Summary
Very Knowledgeable and helpful people, they understood our needs well and provided an excellent website solution.

Great Service!!
Review Summary
Timely delivery of project. Great time, amazing experience working with them.
Good Service
Review Summary
I am very much impressed by the service provided by the company .
Rahul Sahu
, Founder at Transparent Capital
Posted on Oct 03, 2019
Best in the world
Review Summary
Best experience ever. I met the guy named Mahesh. He helped me in website, Software, App for my Business.
DP ENTERPRISES
Review Summary
WEBSHINE TECH has taken my Business to Digital Platform. Excellent Service. Quick Response. Great Team. Qualified Staff Members.
WEB SHINE TECH has given/made and Identity of my company on all Digital Platforms...!!!
What is it about the company that you appreciate the most?
EXCELLENT SERVICE,QUALIFIED STAFF AND QUICK SUPPORT, EXCELLENT SUGGESTIONS TO CUSTOMERS.
What was it about the company that you didn't like which they should do better?
NOT SUCH BUG FOUND YET
Diksha Kesari
, Proprietor at REVIVE DESIGN
Posted on Aug 19, 2019
Outstanding
Review Summary
My experience with Web Shine group is excellent. I'm very happy with the services provided by them.
Website development
Review Summary
Best website development company. Development Team are very good and consulting pattern they follow proper.
I am fully Satisfied with WEB SHINE TECH Team.