WebClues Infotech is a one-stop IT solutions provider that specializes in creating wonderful websites and applications for various industries. Our team of brilliant individuals combines years of experience with an eye for beautiful designs to create robust, user-friendly websites and mobile applications that help businesses attract customers.
We've served many clients across the globe including enterprises. Some of our key enterprise companies we've worked - LaundroKart, Waterdrop, Tiledealer, Ecoaquaeurope, Nitsak, Digipay, Dhanuka, Britishdeco, Myprinty. To know more - see our portfolio here -
We stay true to our motto "Your Vision, Our creation" by assuring that your vision is hand crafted by us to form a beautiful creation that fulfils its needs through its simple yet effective features.
Certifications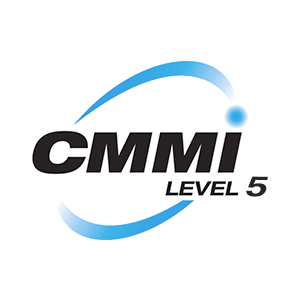 India
1007-1010, 10th Floor, Signature-1, S.G.Highway, Makarba
,
Ahmedabad
,
Gujarat
380051
+91-814-106-8282
United States
513 Baldwin Ave
,
Jersey City
,
New Jersey
07306
+1-978-309-9910
United Kingdom
85 Great Portland Street
,
London
,
London
W1W 7LT
+44-776-841-8141
Focus Areas
Service Focus
25%
25%
10%
10%
10%
5%
5%
5%
5%
Mobile App Development
Web Development
E-commerce Development
Cloud Computing Services
Blockchain Technology
WebClues Infotech Clients & Portfolios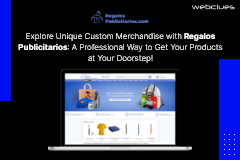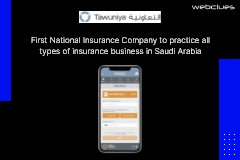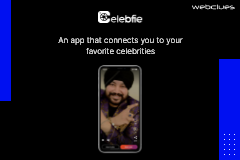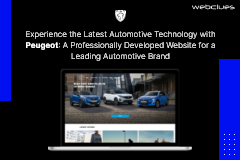 WebClues Infotech Reviews
All Services
Mobile App Development
Web Development
Web Designing (UI/UX)
Software Development
App Designing (UI/UX)
Relevance
Most Recent
Rating: high to low
Rating: low to high
Write a Review
Awesome Tech Company
Review Summary
Greetings, my name is Lawrence and I run an EdTech company in Atlanta, Georgia. We recently were in search for a company to develop a beautiful sleek website for us in addition to creating a platform for teachers to utilize to upload lessons for their students. I had consultations with many companies but chose WebClues Infotech. I couldn't of been happier! They understood my vision, took the time to understand how I wanted the website to flow, listened and executed. Furthermore, I had one of the best project managers I'm going to say in the business, and that was Nikhil. Whatever I emailed the night before, Nikhil took care of it the next day. I would highly recommend this company to anyone. Their very proficient and truly work hard for their clients. I look forward to working with them again in the very near future.
What is it about the company that you appreciate the most?
Webclues Infotech listens to their clients and executes the vision in a timely manner, while producing an incredible end product. Nothing but great things to say about this company. Really look forward to working with them on my nice project.
What was it about the company that you didn't like which they should do better?
I have nothing to say that they should improve on.
Mazen Hilal
, Co-Founder at at 2bfluent
Posted on Nov 05, 2020
After sales services
Review Summary
As most of the software development companies, they follow you to start a project but once you are done with that, the after-sales service is way below expectations. For me as a client, this stage is even more important than the development stage. It is when the server is down that you need the most help. It is when you have a few improvements that you need help. WebClues Infotech proven that they don't stand out and they keep their clients without support. For the maintenance, their response time became ridiculously slow. It took them days to respond, sometimes a week. Lastly, they mentioned that the person handling our project is fully busy and can't work with us in the foreseeable future even though our tasks were limited to a couple of hours of work. And they never run out of excuses. In short, if maintenance and after-sales are important to you, just be cautious. If not, you are good to go with them.
What is it about the company that you appreciate the most?
Well, the coordination started really well. Even now the relation with their sales manager is still really good but as a company, they definitely didn't deliver as expected. They let us down.
What was it about the company that you didn't like which they should do better?
After-sales. As simple as that. They should care about their clients and after-sales is the real test of companies. If they do it wrong, means they don't care about their clients. WebClues should change their concept of maintenance and after-work. If they can't do something, they just need to be honest and clear about it. What happened that they started neglecting our requests because and this put us in a bad situation.
Reliable and professional company for outsourcing tech recources
Review Summary
We have been working with Webclues Infotech Ahmedabad, since past 1 year for our project requirements, by outsourcing some of our tech requirements to them. They have been flexible and professional in providing experienced technical resources from their available pool of resources, such as UI/UX designer, Front and backend developers to support our company projects. Working with a remote team is not always easy, based on some of our past experiences, but surprisingly, we have been able to maintain a close communication with the 'Webclues' resources dedicated to our projects through various communication channels, reducing the response times. Based on our overall experience, we hope to continue working with Webclues for our current and future projects.

Rajnish Kautia
MD - SRK ONLINE FZ LLC
Dubai, UAE

What is it about the company that you appreciate the most?
Responsive, reliable
Amazing Service
Review Summary
The team at WebClues were very skilled and professional. This was a great experience. We got amazing deign work done. Communication was quick and seamless. Very happy with the service.
What is it about the company that you appreciate the most?
Excellent project management skills.
Very good!
Review Summary
We asked WebClues Infotech for a developer on very short notice. We talked to them on Saturday and got a developer two days later on Monday. They provided us with very professionell and experienced developers who always were on time. Especially the communication was very good.

Overall, WebClues Infotech is a company which delivers very good results for a fair price. We can definitely recommend working with them!

Great Work!
Review Summary
Awesome experience dealing with Nikhil, Khushboo, Parth and the rest of the project team based in India! Would definitely recommend using them for your app development

Can't thank them enough for the hard work they have put into my app!
What is it about the company that you appreciate the most?
How easy it was to work with such a great project team
Michael Terrance Houlder
, Director at Bravatech Ltd
Posted on Feb 22, 2019
Bravatech RMS Freelancing Marketplace
Review Summary
We connected with WebClues on a project to build a IT recruiting app and was very pleased with their ability to turn an idea into reality. Excellent work WebClues we at Bravatech Ltd recommend you highly
Preeti Tyagi
, Director at TRYNTRYN LTD
Posted on Dec 05, 2018
Trustworthy Design and Development company for Startups
Review Summary
The team was able to take the initial business idea and translate it into requirements, undertake the development, and ensure that it was successfully released. They work in an agile manner, keeping on top of the project scope and communicating effectively throughout.

What is it about the company that you appreciate the most?
Their attitude and ability to understand client requirements. They're courteous, always thinking about what is beneficial for the client, and always trying to add value to the client's business. They thought through all the requirements we gave them and were good at brainstorming with us, determining whether our approach made sense.
Team and web clues
Review Summary
The team of web clues are really smart we delivered our start up precisely beautiful
What is it about the company that you appreciate the most?
The team
What was it about the company that you didn't like which they should do better?
Completed
Kiran Singh
, Founder & CEO at Barunii Beauty Pvt Ltd.
Posted on Jun 04, 2018
Absolutely reliable and client supportive team.
Review Summary
As a start-up, working with Webclues has been just amazing. You often tech/digital companies fleecing you with their poor quality of work. I found Weblcues work ethics and integrity above board. Very transparent and open to feedback. Overall, I found them absolutely good partners. And I will work again with them.
Sumit Jain
, Supply Chain Manager at Dhanuka Agritech Limited
Posted on Apr 16, 2018
Sumit Jain
Review Summary
Excellent team work and great services. Great team work and quick reaponse.
Shaz Mehr Khan
, Clients Relationship Manager at VICNA
Posted on Feb 01, 2018
True IT Professional
Review Summary
The team at Webclues has been very professional with our ongoing project. I have experienced 3 different IT companies and Webclues have been the best and easiest to work with. They meet their deadlines and put in a lot of hard work which includes even working on weekend at times to deliver their promises. Will continue this association with Webclues for a long time to come due to their commitment, innovation and quality of work.
What is it about the company that you appreciate the most?
The attitude of the team. Very Hard Working and Innovative. Always thinking and trying to improve with latest technologies.
What was it about the company that you didn't like which they should do better?
Can do better if they are able to work 24/7. Will be more convenient to overseas clients, like myself. I gave them this feedback and they are already working on it.
Extremely lucky to find them as our developing partner
What was the project name that you have worked with WebClues Infotech?
Authentic Heroes
A truly hard-working team
What was the project name that you have worked with WebClues Infotech?
Spotafile