Webential
Hire Remote Talent to build your Offshore Team
Visit website
Webential is a Digital Talent Provider Agency specialized in leveraging dedicated remote talent to top firms. It provides reliable offshore teams of designers, developers, and marketers; enabling clients to revamp their capacities. Every month 5 to 7 new firms hire theirdedicated remote resources to build their Offshore Teams.
COVID has highly encouraged the concept of Offshore Hiring. More and more firms are hiring dedicated remote teams post-covid. It comes with its own set of benefits such as cost-effectiveness, reliable teams as well as pre-vetted resources.
It also offers end-to-end digital services to fit all business needs. It has successfully assisted 100+ firms to reach new business heights within a short period of time. 5 to 7 new firms trust their specialists every month for their dedicated remote resource requirements.
Certifications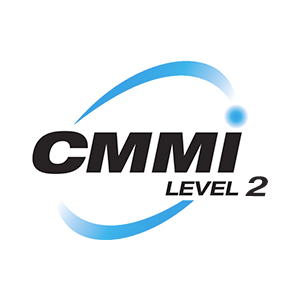 Australia
32 Mayfield Street
,
Sydney
,
New South Wales
2145
+610402543197
United States
529 Beach Park Blvd
,
Foster City
,
California
94404
+1 424 777 1550
India
601, Samruddhi, Opp. Sakar III, Income tax
,
Ahmedabad
,
Gujarat
380014
+91 7069 645 064
Focus Areas
Service Focus
30%
10%
10%
10%
10%
10%
10%
10%
Digital Marketing
Mobile App Development
Web Development
Software Development
App Designing (UI/UX)
Client Focus
Small Business
Medium Business
Large Business
Webential Reviews
All Services
E-commerce Development
Software Development
Relevance
Most Recent
Rating: high to low
Rating: low to high
Write a Review
Luke Denny
, Co-Founder & CEO. at FRAYT
Posted 2 weeks ago
WORKFLOW MANGEMENT SOFTWARE
Review Summary
Project management was based on their agile development methodology. Throughout the project, each of the springs and milestones was delivered in a timely manner. We maintained a product backlog of all our feature requests which went through a careful review, design, and estimation process and then I would approve them to be put into production
What was the project name that you have worked with Webential?
Software development
Describe your project in brief
The entire development process was well managed with routine sprint review, quality assurance, and impeccable project management. Each milestone was delivered on time and at a high quality and the final platform was launched as per the schedule which we all loved.
What is it about the company that you appreciate the most?
The most impressive thing was their team's maturity in the processes they followed which shows that they have done this many times and every time they have improved themselves and reached a level that provides high-quality software. Also, they continued to give very thoughtful ideas, suggestions, and designs which allowed us to build an industry-leading platform
What was it about the company that you didn't like which they should do better?
There's none that I can think of. I would not change a thing.
Cooperative and professional e-commerce developer
Review Summary
I have been working with Webential for almost one year and they helped us to revamp my existing magneto website. Their team is responsive and supportive always. Although sometimes we might have mis communication but Sara is always helpful and propose different solutions. We highly recommend !
What is it about the company that you appreciate the most?
They seek for different solutions to our problems
What was it about the company that you didn't like which they should do better?
Sometimes some tasks might be underestimated and takes long time to complete
eComplete
Review Summary
My experience has been awesome. Pleasure to work with as a extneral partner.
What is it about the company that you appreciate the most?
Ability to respond in a timely manner and quote effectively.
What was it about the company that you didn't like which they should do better?
Nothing at the moment.
Michael Padovan
, Managing Director / Owner at Turbo Scaffolding Pty Ltd
Posted on Sep 11, 2019
Approachable and Efficient
Review Summary
It is always great dealing with someone who works best to their potential, knows their clients needs and delivers it efficiently. Jignesh and his team at Webential definitely live up to those expectations. They currently offer Turbo scaffolding a wide array of services ranging from Web development to Google Adwords. The team at Webential is very receptive, approachable and friendly. We would highly recommend them.