WebGenetik is a full-service digital marketing agency that specializes in helping businesses of all sizes and industries reach their target audience and achieve their marketing goals. We understand that each business is unique and that's why we take a personalized approach to developing a comprehensive digital marketing strategy for each of our clients.
Our team of experts has a wealth of experience in all aspects of digital marketing, including Web development, Search engine optimization (SEO), Pay-per-click advertising (PPC), Social media marketing, eCommerce solutions, Online reputation management(ORM), WhatsApp business promotion, Branding, email marketing, and content marketing. We use the latest tools and techniques to ensure that your business stays ahead of the curve and stays competitive in today's digital landscape.
Our SEO services will help your business achieve higher rankings in search engine results pages (SERPs) and drive more organic traffic to your website. We use data-driven techniques to analyze your website and your competitors, then we will optimize your website's content, structure, and technical elements to make sure it is easily discoverable and readable for both search engines and users. Moreover, we will create a comprehensive backlink strategy that will help your website to gain more authority and visibility.
We provide custom and CMS based Web development & Website design services. Whether you need a Business website, Portfolio website, Portal website or Ecommerce market places we provide all. We use popular CMSs like WordPress, Wix, Shopify, Joomla etc. to develop beautiful website that not only looks good but also comes with fast loading speed and fully customized with Onsite SEO integrated as well.
Our PPC advertising services will help you reach your target audience through highly-targeted ads on platforms like Google Ads and Bing Ads. Our team of experts will conduct a thorough research on your industry, your target audience, and your competitors to create a highly-targeted campaign that will maximize your ROI. We will also constantly monitor and optimize your campaigns to ensure they are always performing at their best.
Our Social media marketing services will help you build a strong online presence and engage with your target audience on platforms like Facebook, Twitter, Instagram, and LinkedIn. We will create a strategy that will help you to increase your brand awareness, generate leads, and drive sales. Our team will create and manage your social media accounts, develop and implement social media advertising campaigns, and create engaging content that will resonate with your target audience.
Our agency offers a range of other digital marketing services, including website design and development, branding, and reputation management. Our goal is to provide a one-stop-shop for all of your digital marketing needs and help you achieve your marketing goals.
We are passionate about what we do, and we are committed to delivering results for our clients. If you're looking for a digital marketing agency that can help you achieve your marketing goals, look no further than WebGenetik.
Certifications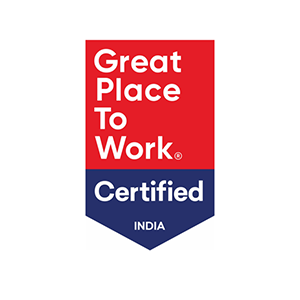 India
S/N.102, Sarai jullena, New friends colony, Okhla
,
Delhi
,
Delhi
110025
8178979586