Winaxis Vidfox
Frame by frame animation & 2D animation videos
Visit website
Welcome to Winaxis Vidfox, your destination for frame by frame animation and 2D animation videos! We are a team of passionate creative professionals committed to helping businesses bring their ideas to life through captivating and immersive animations.
With our expertise in frame by frame animation and 2D animation videos, we specialize in creating visually stunning content that engages and captivates audiences. Whether you need animated storytelling, character animations, or dynamic motion graphics, we have the skills and creativity to deliver exceptional results.
Certifications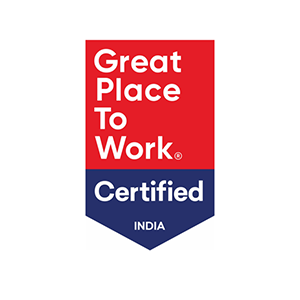 India
Om World (Development Center) 3rd-Floor, Near Kameshwar School, Jodhpur Cross Roads, Satellite
,
Ahmedabad
,
Gujarat
380015
1 (760) 6661949
United States
16192 Coastal Highway,
,
Lewes
,
Delaware
19958
1 (888) 5272727
Winaxis Vidfox Reviews
All Services
Animation & Multimedia
Relevance
Most Recent
Rating: high to low
Rating: low to high
Write a Review
David smith
, 3D Animator at dentsu at Austin Visuals
Posted 1 month ago
Best 2D Video Animation
Review Summary
1. Concept Development:
The process of 2D animation typically begins with an idea or concept. This concept can be a story, a character, or a message that you want to convey through animation. It's crucial to have a clear vision of what you want to achieve.

2. Storyboarding:
Once you have a concept, the next step is to create a storyboard. Storyboarding involves sketching out the key scenes and frames of your animation in a sequential order. It serves as a blueprint for your animation and helps you plan the flow of the story.

3. Character Design:
If your animation involves characters, you'll need to design them. Character design includes creating the appearance, personality, and traits of the characters that will appear in your animation.

4. Animation Software:
To bring your 2D animation to life, you'll need animation software. There are various software options available, ranging from industry-standard tools like Adobe Animate to more accessible programs for beginners.
What was the project name that you have worked with Winaxis Vidfox?
Best Animated explainer videos
Describe your project in brief
1. Project Overview: Provide a brief overview of your project. What is its purpose, and what do you hope to achieve with the animated explainer video? 2. Target Audience: Describe your target audience. Who are they? What are their demographics (age, gender, location)? What are their interests, needs, and pain points? 3. Key Message: What is the main message or information you want to convey through the animated explainer video? What should viewers take away from it? 4. Brand Identity: If applicable, share information about your brand, including your logo, color scheme, and any specific brand guidelines that should be incorporated into the video. 5. Visual Style: Describe the visual style you envision for the animated explainer video. Do you have any specific design preferences or examples of videos you like? 6. Script and Voiceover: Do you already have a script for the video, or would you like assistance in creating one? Will the video include a voiceover, and if so, what tone and
What is it about the company that you appreciate the most?
Great Work
What was it about the company that you didn't like which they should do better?
Awesome Experience