World Web Technology Pvt. Ltd.
Delivering Solutions
Visit website
World Web Technology is India and USA based Web Design, Web Development and Mobile App Development Company offers creative and proved web solutions around the globe. World Web Technology provides WordPress Design & Development, WooCommerce Design and Development and EDD Design and Development Services.
We are attentive and diligent towards our clients' business. We apply our world class capability to develop and deliver solutions that enhance and add value to our clients' business. We have developed and delivered web solutions for a diverse range of industries such as Real Estate, E-commerce sector, Recruitment, Telecommunications, Export-Import, IT Infrastructure, Engineering, Energy, Online Marketing and Professional Services.
We specialize in serving small and medium sized companies across the globe. Our clients emanate from the United States, United Kingdom, Germany, New Zealand, Hong Kong, India and Europe.
To know more about this company & services, visit: https://www.worldwebtechnology.com
Certifications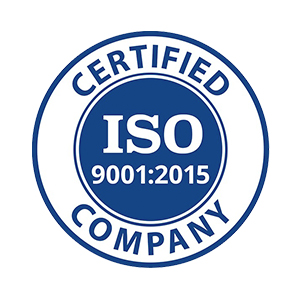 United States
8 The Green, STE A
,
Dover
,
Delaware
19901
+1 (646) 755 9276
India
1304, The Times square Arcade, Near Baghban party plot, Thaltej - Shilaj Road, Thaltej
,
Ahmedabad
,
Gujarat
380059
079 - 40086872
Focus Areas
Service Focus
Web Development
Web Designing (UI/UX)
E-commerce Development
Software Development
Client Focus
Small Business
Medium Business
Large Business
World Web Technology Pvt. Ltd. Executive Interview
Visit Profile
Please introduce your company and give a brief about your role within the organization.
World Web Technology is proud to be one of the top software development companies, with a specialization in full-service WordPress and WooCommerce development services. Through hard work and grit determination, our team has more than 50+ professionals. Although, this has not changed our core values. To this day, World Web Technology takes pride in its engineering culture while prioritizing customer satisfaction and providing value-enriching services. For the last 10 years, I am taking care of World Web Technology as a CEO.
What is the story behind starting this company?
World Web Technology was founded to bridge the gap between the market and market players. For example, technological advent was meant for the welfare of lives and businesses. However, only efficient business organizations and large enterprises used to enjoy the offering of tech advent. For start-ups and SMEs, it was not affordable. So, World Web Technology took that responsibility to bridge the gap and help businesses, especially small and medium businesses including start-ups. At first, it was not easy, but we weathered the storm, survived the recession and that struggle helped us become one of the top WordPress development companies.
What are your company's business model–in house team or third party vendors/ outsourcing?
What differentiates World Web Technology from other companies in the market? We always believe in exceeding client expectations. First, we understand the client's requirements, and then we incorporate their vision and mission. Finally, we put in our 100% effort and work passionately towards delivering nothing but the best outcome. In the words of World Web Technology's founder — we take on challenges no matter how impossible they sound, we find a solution to problems that others were even afraid to address, and then we hit the ball out of the park. It is our never-give-up attitude that has made us industry leaders today.

As far as our main service models are concerned, we offer everything that our clients look for. We have flexible engagement models that include;
1. Fixed Price Model
2. Time and Material
3. Hire Dedicated Team
4. Outsourcing
How does your company differentiate itself from the competition?
Quality work, affordable price, and risk-taking ability are some of our qualities. Our real strength lies in our team. We have instilled the values of commitment, dedication, and hard work in our employees to exceed customer experience. In short, we see our clients as partners, not just as tools to generate revenue.
What industries do you generally cater to? Are your customers repetitive? If yes, what ratio of clients has been repetitive to you?
Even though we provide development services to all industries, our clientele is from sectors like retail, eCommerce, fintech, insurance tech, logistics, transportation, and legal services. It is safe to say that the majority of our clients hail from the industries mentioned above, but we also get business from healthcare, media, government, and others.
Please share some of the services that you offer for which clients approach you the most for?
At World Web Technology, we provide software engineering and consultancy services to businesses all over the world. These services include full-cycle WordPress development, Mobile App Development, eCommerce Development, Plugin Development, and so on.
1. Web and CMS Development
2. Ecommerce Development
3. Designing Services
4. Mobile App Development
5. Plugin Development
6. Hire Developers
7. PHP Framework Development
What is your customer satisfaction rate according to you? What steps do you take to cater to your customer's needs and requirements?
In one word "98%"

In my opinion, a customer deserves the best. There is no upper limit to what a customer can expect. We constantly strive to do better than we did earlier and provide the customer with added value each time. Our business model is such that we recruit, retain, and develop the best talent in the market to achieve a specific objective — to provide customers with the best service they can ever get. Once a project is completed, we have a quality analysis team that ensures that the final product meets our standards.
What kind of support system do you offer to your clients for catering to their queries and issues?
At World Web Technology, we have a dedicated customer service team that provides assistance on chats as well as phone calls. No matter how big or small the problem is, we assess the situation and jot down the customer's needs and preferences. Next, we provide a solution based on our analysis along with some options. These steps help us in delivering the best solution to our customers. Later, we follow up with our customers to understand if they are happy with our services. If they have any complaints, we work on them. Our long-term objective is to overcome all our shortcomings and ensure that customers receive nothing but the best service from World Web Technology.
What kind of payment structure do you follow to bill your clients? Is it Pay per Feature, Fixed Cost, Pay per Milestone (could be in phases, months, versions etc.)
Our payment structure is quite adaptable and friendly because we believe in repeat business. Depending on the nature of the project or the client, we accept payment on delivery or fixed costs. The former is mostly in cases when the client provides strong management expertise. For the engagement model, we have explained the types we offer. For the rest, users can connect with us and we will help explain them in detail.
Do you take in projects which meet your basic budget requirement? If yes, what is the minimum requirement? If no, on what minimum budget you have worked for?
At World Web Technology, we have a robust customer focussed approach. Our focus lies in providing the best possible service. More than money, it is our passion for our craft that has kept us motivated for over 11 years. Many times, we work with start-ups that have great potential. Working with such companies reminds us of our struggle, and on most occasions, these start-ups end up being our long-term business associates. Budget is only one factor; we also focus on other aspects before working with other companies.
What is the price range (min and max) of the projects that you catered to in 2020?
In 2020, our minimum rate was $15, and the maximum rate was $20/hr. However, our focus is mainly on customer satisfaction rather than increasing our rates each year. Passion is what drives us forward. We still offer development services starting from $15/hr.
Where do you see your company in the next 10 years?
As stated earlier, we have not set a limit to what we can achieve, and we never will. World Web Technology always aims for the best, and this approach is what has made us industry leaders. We aim to work with more and more companies in the future, learning from them, accomplishing challenging projects, and bringing a smile to clients' faces. Rest will follow us.
World Web Technology Pvt. Ltd. Clients & Portfolios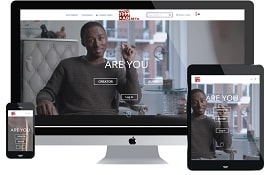 World Web Technology Pvt. Ltd. Reviews
All Services
Web Development
E-commerce Development
Software Development
Relevance
Most Recent
Rating: high to low
Rating: low to high
Write a Review
Dejan Grahovac
, Project Manager at Good Guys Web Agency
Posted 9 months ago
Partnering with WWT frees up your time as they expertly handle the complex aspects of the website development.
Review Summary
Working with WWT was a total breeze!Their team is top-notch, professional, and super kind 😊
They listened to our needs and came up with the best e-commerce solution for our business, with a custom distance-based calculation. These guys really care about delivering the best results and it shows in the end product. I can't recommend them enough for anyone in need of a top-notch web agency.
What is it about the company that you appreciate the most?
Their communication was always prompt and clear, ensuring that we were informed every step of the way.
Another aspect that impressed us was WWT's technical knowledge, they handled the complex aspects of our e-commerce website with ease.
What was it about the company that you didn't like which they should do better?
Only minor issue was the time difference, but WWT smoothly handles it by planning ahead and keeping you informed.

Sharon McCulloch
, Owner at Firstaidpro
Posted on Nov 07, 2022
Understand what the clients need and easy to work with
Review Summary
World Web Technology's web development team understand our needs and takes time to review and update any changes or modifications for us on a timely manner.
What is it about the company that you appreciate the most?
respond to the right required task asked with on time delivery
What was it about the company that you didn't like which they should do better?
We believe World Web Technology Pvt. Ltd. is doing everything correct
Excellent service
Review Summary
Delivered the project on time, very proactive, knowledgeable and easy to communicate with. I Recommend.
Recommended
Review Summary
I've used World Web Technology for a number of my projects and they always get the job done on time and completed to my specification - They are always contactable about any issues I might face and the after support is top notch. Highly recommended
Satisfied with the work delivered!
Review Summary
Fast and good communication. Cost effective.
Delivered a wordpress in crisp and clear design within 1 or 2 weeks.
Alvaro Angeloro
, CEO & Co-Founder at at HookSounds
Posted on Aug 05, 2020
Fast, responsive and did great work.
Review Summary
World Web Technology Team is skilled at what they do, deliver quality work, makes themselves available to the demands of the project in order to meet deadlines, is a very cooperative and communicative team. It is always a pleasure to work with WWT, 100% recommended!