YarMobile
We will understand your business and its needs!
Visit website
If you experience problems due to the lack of software ideally suited to the specifics of your company - let's talk!
Our portfolio and case studies
include projects, where our clients have experienced 50 - 120% optimization in their companies activities after we designed, developed and implemented custom software in their companies.
Since 2009 we offer mobile apps development services. Currently our offer includes:
Mobile apps development (Flutter, Android, iOS)
Web applications development (PHP, Vue)
E-commerce: custom web stores and mobile apps for their customers
Field services management software
Transport management software
CMMS applications
Near miss and OHS management applications
Internet of Things applications
How do we work?
1. Free consultation
We attach great importance to understanding your needs and the way your company works. First, we do a quick estimate. Then, together, we prepare the scope of your desired application or software, and provide a detailed offer.
2. Specification, agreement
We sign a contract with the agreed scope. You make a 30% advance payment. We start our work!
3. User interface design
Our UI / UX designer will prepare ergonomic, beautiful user interface for your approval.
4. Programming
We use proven technologies: PHP, Vue, Flutter. We believe fast, optimized applications are a must, regardless of how fast today's devices are.
5. Application tests
We test all the application on various browsers and mobile devices that differ in screen size and other parameters. Then we provide the application for your tests.
6. Acceptance
After your tests and our fixes, we settle the remaining 70% of the amount in the contract. We transfer the intellectual property rights to you.
7. Installations and publishing
We install the web part of the solution on your server, the Android mobile app in Google Play, and the iOS app in App Store (on your accounts). We provide you with the source codes.
8. Guarantee of quality
We provide a 12-month guarantee for the app. Within that period, you will obtain fast and free bug fixing, and our apps will be adapted to new Android and iOS platforms for free. We also offer modifications of the application, priced individually.
Why choose our software development company?
Over 12 years of experience
Mobile experts
Streamlined businesses (see our portfolio)
Individual approach
Good communication
Focus on quality
Fair prices
Let's streamline your company. Let's talk about the right software for you.
email: [email protected]
phone: +48 500 609 630
https://yarmobile.com
Poland
Bajana 3c 7
,
Gdansk
,
Pomorskie
80-463
+48500609630
Poland
Waszyngtona 34/36
,
Gdynia
,
Pomorskie
81-342
+48500609630
Focus Areas
Service Focus
Mobile App Development
Web Development
App Designing (UI/UX)
Web Designing (UI/UX)
YarMobile Clients & Portfolios
Key Clients
Aptiv
Kelloggs
Balticon
Batchpur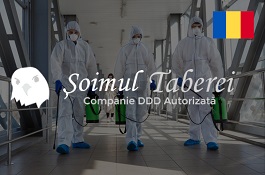 YarMobile Reviews
All Services
Mobile App Development
Relevance
Most Recent
Rating: high to low
Rating: low to high
Write a Review
Mirek Skoczek, Owner at MS-SOFT
Posted on Jun 25, 2018
Mobile App Development for UK-based Transcription Company
Review Summary
We hired YarMobile to create voice recording mobile application that can upload the recordings to our servers. We requested versions for iOS and Android. We provided them with initial specification and wireframes and they did the coding, testing and submitted the apps to respective app stores. YarMobile did their job quickly and efficiently, and within agreed budget. We have got the working apps as expected. During the development, we asked for many different changes to specification and design. They were always willing to comply and only charged us extra if the change required a lot of extra work. They provided good quality at a reasonable price; we will certainly be using them in the future to add new features to our app.

Micha Magdziarz, Administrador Único, Prezes Zarządu at Balticon Contenedores S.L.
Posted on Jan 24, 2018
COO
Review Summary
YarMobile created to us complete system to manage fleet of trucks (200). Drivers are equipped with android apps, traffic management crew in office has information of location of truckers and orders details. It helped us with work flow, significantly. We continue cooperation with YarMobile with development of existing project and on new ones.
Daniel Zdrojowy, Sales Director at Zdrojowa Invest & Hotels
Posted on Jun 12, 2018
Mobile App for Android
Review Summary
It was a pleasure to work with Yarmobile. For a person who wanted to create his first app it was very easy to get much needed support from Mr. Pietras.