Zignuts Technolab Pvt. Ltd.
Helping Startups to turn their ideas into reality
Visit website
Zignuts Technolab is a top-rated Web and On-demand Mobile App development company in the USA, Germany, and India. We strive to excel in the invention and development of the industry's most advanced technologies including mobile apps, web, eCommerce, blockchain, IoT, wearables, cloud integration, cross-platform, on-demand, enterprise mobility, and alike. We translate these technologies into value for our clients' customers giving them professional and best-in-class services; thereby helping businesses throughout the world harness their full potential.
Our creative team that brings Ideas to life. We help Startups & SMEs transforming their Web and Mobile based ideas into reality, via bridge the gap between Quality & Price. We mainly focus on creating a world-class cutting-edge solution that blows the doors off expectations and establishes brands as category leaders. Our team is proficient in analyzing and translating business requirements into technical requirements and architecture based on extensive experience in Strategy Consulting, Influential Clients, Proven Technology, and superior Quality Management skills. Zignuts will help you to make your digital dreams in on your hand, please get in touch with our team at [email protected].
Certifications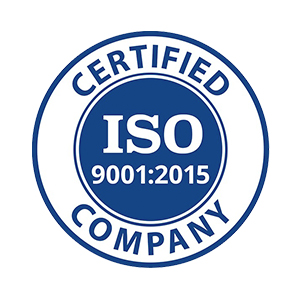 India
A-409, Siddhraj Zori, S. G. Road, Near Sargasan Circle
,
Gandhinagar
,
Gujarat
382421
+919512370283
United States
611 Gateway Blvd Suite 120
,
South San Francisco
,
California
94080
+14088728242
Focus Areas
Service Focus
Mobile App Development
Software Development
Web Designing (UI/UX)
E-commerce Development
Web Development
Zignuts Technolab Pvt. Ltd. Executive Interview
Parth Trivedi
Co-Founder & CTO
Visit Profile
Please introduce your company and give a brief about your role within the company?
Zignuts Technolab is established in 2012 by three friends having 6-8 years of experience in serving large firm of IT services and products industry. In the year of 2016, we expanded our business globally and established our presence in Germany and Singapore.

At Zignuts, we are focusing on helping Start-ups and Small to Medium Enterprises (SMEs) to develop their Web & Mobile based "Ideas into Reality", mainly along with Strategy & Consultancy, UI/UX Design, Web and Mobile Applications, WebShop & eCommerce Solutions, Cloud Architecture and Consulting, and Business Intelligence (BI) Apps.

I am the Co-founder & CTO of Zignuts and leading technical team, also working closely with business development team and project managers to analyze clients business requirements, technical researchers and preparing the best project plan to develop client's idea in cost-effective and timely manner.

What was the idea behind starting this organization?
The idea behind starting this organization is to help dynamic & growing Start-ups and Small to Medium Enterprises to build their ideas in a high-quality and cost-effective way. Since the beginning, our team is focused on one thing: creating a world-class cutting-edge solution that blows the doors off expectations and establishes brands as category leaders.
We are a one-stop destination for start-ups and business owners to deliver web applications, solutions and mobile apps which would help them maximize their reach and attain more customers. We fundamentally believe in developing long-term strategic partnerships with our clients by exceeding expectations and providing a great level of transparency.

What is your company's business model–in house team or third party vendors/ outsourcing?
When it comes to creating an incredible digital user experience, we prefer to keep the quality of work at the highest possible level, and hence we develop every bit of the software within the team. We have a complete in-house team who takes care of the various phases of our client's projects from prototyping, wireframing, UX designing, project management, web & mobile application development, testing, and maintenance. We also work as sub contract partner for some of our partner companies. We support three main partnership models Fixed Price, Time & Material, and Dedicated Team.

How is your business model beneficial from a value added perspective to the clients compared to other companies' models?
Every company and competitor are best in their own business model, however, when it comes to value addition, we have proven expertise in powerful technical leadership, good domain knowledge required to develop business solution, quality products, flexible payment structure and our availability in Germany, Singapore, and Africa.
What industries do you generally cater to? Are your customers repetitive? If yes, what ratio of clients has been repetitive to you?
We are not limited to any industry as such. Our client ranges from innovative start-ups to retailers & shop owners, manufacturing industry, trading and finance, restaurant, cafe & hotel businesses, and distributors/CNF to mini-ERP solutions. We also provide annual maintenance contracts and support to our systems which helps us build a long term relationship with clients. We are having more than 80% of our clients, repetitive.

Mention the objectives or the parameters critical in determining the time frame of developing a mobile app.
Most of our clients or partners wanted to develop apps in the shortest possible time. In this case we first develop the MVP (the very basic version of an app) in a time span of 2-3 months. Based on the MVP, clients decide to develop their business ideas further, the new features and functionalities to be added, and the time and budget that they need to dedicate for this. The time for mobile app development is primarily affected by several factors as functionalities involved, their complexities, user interfaces, customization, resource availability and third party integrations.

How much effort in terms of time goes into developing the front end and back end of a mobile app?
Basically, we have different teams for frontend and the backend development, so depending upon the project requirement, the strength of both teams is decided. Usually, the backend has to process information in a complex way, so the time required would be quite high as 70%. In most of the scenarios, developing the backend always consumes with more effort and time than building the front end. If it is a simple app then it takes 50-50 % of the time in developing both front-end & the back-end.
What are the key parameters to be considered before selecting the right platform for a mobile application?
There are several parameters to consider before selecting the platform such as the target users who are going to use the app with their country, age group and business domain of the app, the type of devices they are using; we can collect this statistics from clients or through various reports available on the internet, if any specific feature is required which is dependent on any platform, if the client requires something quick, we suggest developing Hybrid Apps as it significantly reduces the development cost and efforts.

Which platform do you suggest your clients, to begin with when they approach you with an idea (Android or iOS) and why?
Over the time, clients have become smarter in terms of technical knowledge these days, they usually know what exactly they want. Only fewer are not more aware of technology. So the clients who already researched about their needs are known on which technology they have to work upon. Where the second one asks for company preference: in this case we simply ask them about 4p: about his PRODUCT, about his PRICE, about his targeted PEOPLE, about targeted PLACE and suggest accordingly.
Android or iOS, Native or Hybrid — which platform is best to use to build your app? What are your recommendations?
As mentioned before, beginning with Android or iOS is totally depending on client's targeted audience and accordingly, we suggest them. Regarding the decision between Native and Hybrid, I can say that if client wants something Quick or MVP with very limited budget, we recommend starting with Hybrid App, but if client has enough budget and performance of the App is crucial part of the business than we strongly recommend to go for Native Apps. With Hybrid apps, it becomes very cost-effective for clients since they can have both iOS and Android app at same code base, so less time and work to build it. We prefer working on the native platform as well because of certain advantages – user experience is good, high performance and easy to scale advanced functionalities are more and looking at it from a technical point of view it is beneficial.
What are the key factors that you consider before deciding the cost of a mobile application?
A thorough analysis and continuous client communication help us in deciding the right cost of the project. We decide the project cost based on the UX/UI designing of screens, development complexity & time, testing efforts and other actions required for developing the application. We follow agile scrum methodology as it is the key to rapid and flexible software development. We share the detailed proposal with the client after doing a technical research and cost analysis.
What kind of payment structure do you follow to bill your clients? Is it Pay per Feature, Fixed Cost, Pay per Milestone (could be in phases, months, versions etc.)
As mention earlier in our business model, we support three main models Fixed Price, Time & Material, and Dedicated Team. The Time & Material is suitable for complex projects that are inclined towards specification and design changes. We recommend a Fixed Price solution for projects which have well-defined requirement specifications, have defined expected deliverables and timelines. This model is best suited for small and medium projects. Overall, we are flexible with the payment structure so that we can meet the client requirements and expectations.
Do you take in projects which meet your basic budget requirement? If yes, what is the minimum requirement? If no, on what minimum budget you have worked for?
Our targeted audience are start-ups, dynamic growing agency, and well-established companies, so we do not have any such criteria. We started working on projects where the budget was a few hundred dollars but now the same client has been working with us continuously for a few years now and we have done some of the most priced requirements for the same client. We have done small projects with a lower budget of US$ 500 with some quick fixes to large projects for complex system development with budget US$ 30000 as well. A small project with new Startup helps us lot in our repeated revenue and long term client relationship building.
What is the price range (min and max) of the projects that you catered to in 2016?
It has been varied between $10k - $100k, most of them are from repetitive clients.
Which business model do you suggest to your clients enabling them to generate revenue from mobile applications? Why?
We do a lot of research and ask 4p question we mentioned earlier, before moving to any model, which in turn, results in coming up with perfectly tailored solutions to our client's business requirements. We often suggest the traditional methods like pay per download, freemium, in-app purchases, transaction charges, subscriptions and mobile advertising. Mobile adverting is one of the most popular and most widely used, among app monetization models nowadays.
Zignuts Technolab Pvt. Ltd. Clients & Portfolios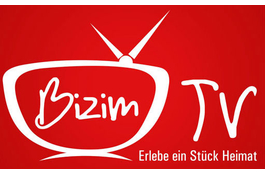 Zignuts Technolab Pvt. Ltd. Reviews
All Services
Mobile App Development
Web Development
Relevance
Most Recent
Rating: high to low
Rating: low to high
Write a Review
Cheating Company
Review Summary
We had a deal with Zignuts,
A lot of conversations but no results from their sides.
With Zignuts you will lost your money, time, trust & dream.
What is it about the company that you appreciate the most?
Nothing
What was it about the company that you didn't like which they should do better?
All
Eric Insel
, Selbstständiger Berater Digital Business at Selbständig
Posted on Mar 06, 2019
Excellent service partner, competent contact partners
Review Summary
Everything is going great in the cooperation so far! The team is competent, nice and always at work quickly. I am glad to be able to count on the technical support of the experts.
Rashad Hasanov
, Project Manager at Freelancer
Posted on May 18, 2018
Trusted partner
Review Summary
They developed one mobile app for us. The price was cheaper than other offers but they were fast and of course with the good quality. So, as an project manager I'm ready to work with them again in other projects.
Nico Huck
, Geschäftsführer at ESKOR
Posted on May 18, 2018
Super experience
Review Summary
Reliable Partner for Software development for projects which need more technical understanding than Wordpress :-)
Gladys Ndyanabo Nuwagira
, Systems Supervisor at Uganda Revenue Authority
Posted on Oct 25, 2017
Quality of Service from Zignuts Technolab Pvt. Ltd
Review Summary
The team at Zignuts is highly professional and strives to ensure that clients' expectations are met.
Jay Patel
, Mechanical / Component Engineer at GE Energy Connections
Posted on Jul 20, 2017
Best Qualitative and cost effective work
Review Summary
Good customer adaptive technical team with assertive attitude. Passionate for drive through changes and deliver on commitments.
What is it about the company that you appreciate the most?
Delivery on what commitmented
Rakesh Gondaliya
, Director of Product Development at SellNews LLC
Posted on May 29, 2017
Professional technical team
Review Summary
Gunjan and his team helped us in the project when we need most. they helped us in backend.
What was the project name that you have worked with Zignuts Technolab Pvt. Ltd.?
professional technical team
What is it about the company that you appreciate the most?
commitment and delivery on time.
Nicholas Hirya
, Retail Manager at Samsung Electronics
Posted on May 22, 2017
Amazing Tech by Zignuts
Review Summary
I've worked with Zignuts Technolab and it's amazing how superfast, excellent and customised their services are.
Surjitsinh Chauhan
, Applications Engineer (Electronics) at Canvys - Visual Technology Solutions
Posted on May 21, 2017
Very Professional and best service
Review Summary
I have seen some of the work done by Zignuts Technolab and I found their work promising, really professional and creative. I would recommend new startups to go with Zignut for their App development/Web development.
Deep Kantaria
, Database Administrator at Old Dominion University
Posted on May 17, 2017
Great people to work with and very professional
Review Summary
Zignuts staff is very professional and gives attention to each and every detail. They gave importance to all the requirements I had and fulfilled those and went above and beyond to fulfill all requirements

Ankit Ramani
, Project Engineer at Bertrandt
Posted on May 16, 2017
Great company to work with
Review Summary
I collaborated with Zignuts Technolab to develop the Android & iOS based mobile application for our small business which owns by my father in India. The application was completed on timely manner and within the proposed budget. As a client, we are very satisfied with Zignuts because of their development skills and proactive approach which put them higher in the market.
Vishal Thanki
, Kernel Developer at Lautsprecher Teufel
Posted on May 16, 2017
Thoroughly Professional
Review Summary
A great team of skilled, innovative and extremely professional developers. Highly recommended.
Sudhanshu Shekhar
, Technical Solutions Manager, Merchant Services Germany at PayPal
Posted on May 15, 2017
Mobile app and web development
Review Summary
The company has got really good quality resource with cost effectiveness.
Kartikeswar K
, Software-Entwickler at Core Network Dynamics
Posted on May 15, 2017
Highly dependable Software development partner
Review Summary
I had a great experience with zignuts team in development of hybrid app for mobile and web platforms. The team led by Gunjan along with India offshore team is highly knowledgeable in domain and have fine ability to solve complex software development problems with ease and with very high quality standards. Its interesting to see them using non-conventional innovative processes in their development cycles which is leading them to give product of high quality. They take customer feedback with good care and make sure to improve in next sprint cycles. I wish them all the best in their future endeavors.
What is it about the company that you appreciate the most?
Creativity app development skills and continuous improvement based on customer feedback.
Deepak Sharma
, Senior Consultant - Indirect Procurement(Ariba and SAP) at IBM , Pfizer
Posted on May 15, 2017
Excellent Service.
Review Summary
Really impressed by the young , dynamic and very talented team of Zignuts. Work ethics and professionalism is integral part of Zignuts. Highly recommended.