At Zrix, we excel in close collaboration with clients to enhance brand visibility, generate leads, and facilitate business growth. Our passion finds its stride in navigating the intricacies of tech sectors and orchestrating influential public awareness campaigns.

Our central service offerings encompass a wide spectrum, including bespoke software development, website development, innovative web design, mobile app development, and specialized crypto ATM software development. With a commitment to innovation and excellence, we empower businesses to navigate the digital landscape with confidence and achieve remarkable success.

Why Choose Zrix:

Expertise and Experience: With a wealth of industry experience, Zrix brings a deep understanding of diverse technologies and trends to deliver cutting-edge solutions.

Customized Approach: Zrix believes in tailoring solutions to fit each client's unique requirements, ensuring optimal outcomes and a personalized experience.

Innovation at Heart: Embracing the complexities of technology, Zrix thrives on innovation, pushing boundaries to provide solutions that stand out in the market.

Tech Diversity: From custom software to mobile app development and crypto ATM software, Zrix's wide range of services covers various aspects of technology needs.

Proven Track Record: Zrix's portfolio showcases successful projects across different industries, validating its ability to deliver tangible results.

Global Perspective: With a worldwide client base, Zrix understands the nuances of global markets and brings a multicultural approach to every project.

Future-Ready Solutions: Zrix's forward-thinking approach ensures that solutions are designed not just for today but to adapt and thrive in the future.

Dedicated Support: Beyond project completion, Zrix provides ongoing support to ensure seamless functioning and client satisfaction.
Let's talk about building something amazing today
Certifications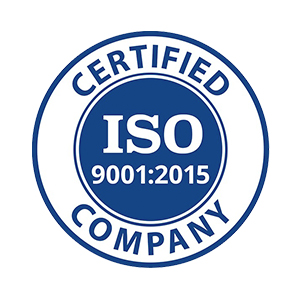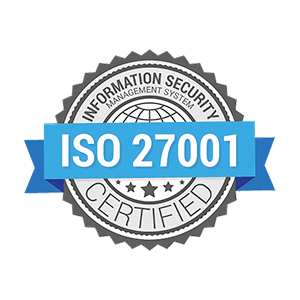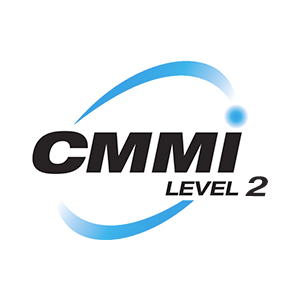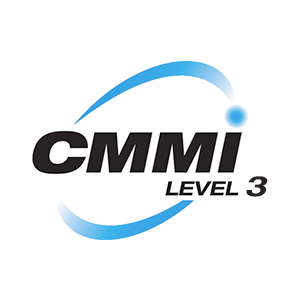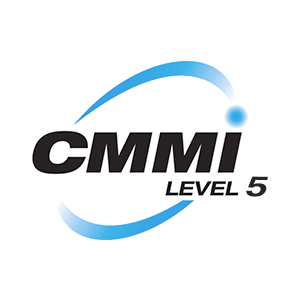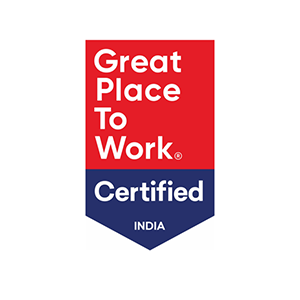 United States
4801, Glenwood Ave, Suite 200
,
Raleigh
,
North Carolina
27612
+1 800-796-2735
United States
17926 HWY 3 Suite 104B Webster
,
Texas City
,
Texas
77598
+1 800-796-2735
Focus Areas
Service Focus
15%
15%
15%
15%
10%
10%
10%
10%
Mobile App Development
Web Development
Software Development
App Designing (UI/UX)
Web Designing (UI/UX)
Client Focus
Small Business
Medium Business
Large Business
Zrix Executive Interview
Visit Profile
Kindly share your feedback on how GoodFirms has been doing so far in increasing your visibility among potential clients.
GoodFirms have brought few leads, and we were able to convert them into business. Furthermore, whenever the client inquires about any development/design project; most of the time, they ask us about our presence on GoodFirms. And our answer is always up to their expectations. Our visibility has increased, clients have increased, queries have increased, and chances to convert them into potential business have increased. Having GoodFirms at our side will prove to be more beneficial in the future.
Please introduce your company and give a brief about your role within the organization.
Zrix Inc. is a robust, tech-powered, innovative, youthful IT enterprise with an in-house team of skilled software developers, technical professionals, creative designers, and writers. We offer a wide spectrum of active IT services around the world to our clients. By providing skillful services, we manage all the IT requirements of our clients by adding the best features, functions, creativity, and innovation, keeping client expense and budget in our mind. We have a client-first approach whether they are big or small. As a result, we work for product enhancement by exceeding the expectations of clients and users in creativity or functionality. Zrix is a leading IT company in the USA, established in 2006, and is experienced in delivering top-notch mobile apps, software products, web solutions, cloud-based services, data center services, and more. Our goal is to introduce the world to new market things with the help of cutting-edge technology, innovative solutions, and practical outputs that contribute something in the future and fits into your budget.
What is the story behind starting this company?
ZRIX was founded to fill the market gap of IT and its new users in the computer-aged industry. Furthermore, the company directors will and passion lead the foundation of a company that develops quality software, online services, websites, mobile applications, and other IT products at affordable prices for startups, MNCs, SMBs, SMEs, and other industrial-based businesses. In a nutshell, the idea was to bring automation in the market, based on the internet.
What are your company's business model–in house team or third party vendors/ outsourcing?
We provide full-cycle IT services, starting from project consultation to development, design, and marketing. We have an in-house, professional and skilled team for every purpose of the client's business needs. We do believe in hiring other professionals too, but only if it is necessary for the project.
How does your company differentiate itself from the competition?
We are a very successful IT company with skilled and experienced tech professionals in different niches. Our network is strong that making Zrix a multi-location company with different offices in the world. Right from product development to management to business development, everything is brainstormed from roots with every new project. Not only we are vocal for startups, but we support top-level companies too and provide equivalent services to all our clients. One thing that differentiates us from others is affordability. We provide less budget to our clients and work dedicated for them.
What industries do you generally cater to? Are your customers repetitive? If yes, what ratio of clients has been repetitive to you?
Zrix provides its services to 20+ industries such as IT, Hosting, Tech & Data Center, Web, App & Software Design/Development, eCommerce & Retail, Print Media Services, AI, ML, DL, Smart Tech, IoT & Data Science, Cybersecurity, Blockchain & Cryptocurrency, Business Software Solutions, Game Development Healthcare & Automation, Banking & Finance, EdTech & eLearning, Hospitality Services, eGovernment Solutions, Agriculture & IT, Electronic Gadgets, Sports, News & Entertainment, Lifestyle/Fashion Tourism & Transportation, Real Estate & Architecture, and Green Energy Resources.
Please share some of the services that you offer for which clients approach you the most for?
Website development, mobile app development, software development, blockchain industry, cybersecurity, healthcare automation, banking, and finance solutions, edTech & eLearning, advanced technologies, business software & automation, SAP services, and IT solutions for government & public sector.
What is your customer satisfaction rate according to you? What steps do you take to cater to your customer's needs and requirements?
Our all customers rate average is 4/5. We have a good rating over listing platforms. We fulfill our customer's/clients requirements in every possible manner. Our process is simple. We start from project consultation, give our development services, design services, testing services, support services, and maintenance services.
What kind of support system do you offer to your clients for catering to their queries and issues?
We have a help desk software management system that supports clients with all queries and issues. In this system, we have a phone support/direct calling system, we have a knowledge base software accessible via direct mailing, a live chat support system, a ticket generation system, an on-demand customer support system, and other customer help services.
What kind of payment structure do you follow to bill your clients? Is it Pay per Feature, Fixed Cost, Pay per Milestone (could be in phases, months, versions etc.)
We are flexible in providing good features and functions, but from our experience, $10,000 USD would be our bottom line. Maximum depends on the project and the client's requirements.
Do you take in projects which meet your basic budget requirement? If yes, what is the minimum requirement? If no, on what minimum budget you have worked for?
No, we take projects that are challenging and offer us new things to work upon. $10,000 USD is our minimum budget for any new project.
What is the price range (min and max) of the projects that you catered to in 2021?
At Zrix, our billing has a flexible approach. We first set the deadline for the new project. We take 50% advance and 50% during the project phases.
Where do you see your company in the next 10 years?
Zrix will lead the innovation, automation, and advancements with the online businesses in the coming years. We have already stepped in to achieve this future. Currently, we have a good project line on cybersecurity, cryptocurrency, healthcare, and EdTech.
Zrix Clients & Portfolios
Key Clients
CPESN
INSERV
GEAUGA
AXON Energy
Parts Helper
Needo USA
Bernard Health
Stradix
Rezza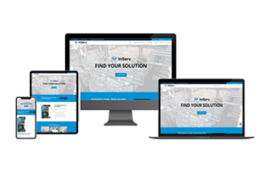 Zrix Reviews
All Services
Web Development
Relevance
Most Recent
Rating: high to low
Rating: low to high
Write a Review
Naveen Sharma
, Information Technology Consultant at Independ consultant
Posted on Jul 09, 2018
A combination of Experience and Expertise.
Review Summary
They delivered 200% of what they committed.
The team @CMS is excellent. They are experienced and expert in there filled.
As they making the system for me need a lot of backend server side knowledge, they were having this that most of software companies does not have.
Thanks CMS WebSite Services LLC.
What is it about the company that you appreciate the most?
They have a big pool of resources that are expert in different technologies. thought the development team was very good in the filed of web and mobile app development technologies. when it comes for the legacy knowledge of datacenter and server side, They were having expert of that filed also. It was amazing to know that they have automated north America's largest datacenter by developing a software for them. Then I have also seen that the system they developed for Redhat is still in use in RedHat company, I immediately deleted them to develop my system.
What was it about the company that you didn't like which they should do better?
Marketing and Branding. They are good enough but I not seeing them very active on social media like linkedin/facebook etc.